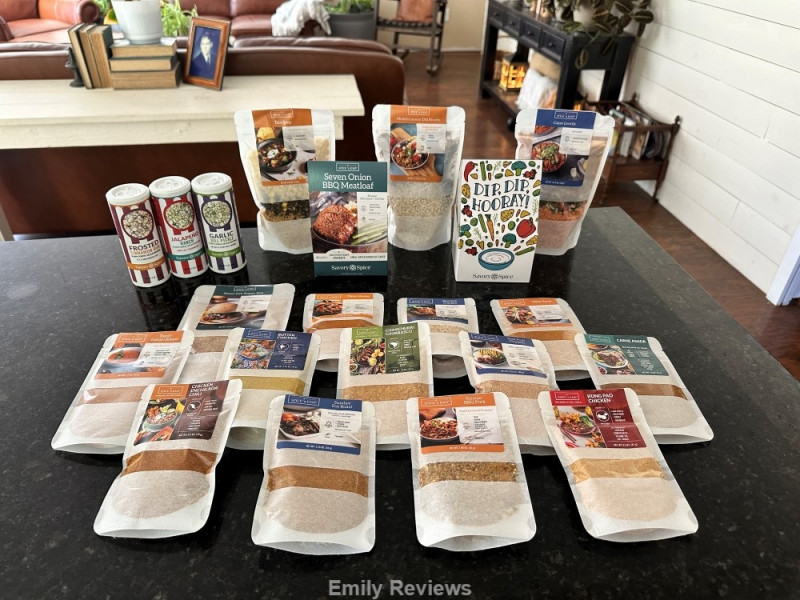 Thank you to Savory Spice for providing me with products to facilitate my blog review. All opinions are 100% my own.
I do most of the cooking in our family. My husband is a pretty typical country boy who could live off simple meat and potatoes most days. My oldest daughter prefers vegetable-heavy meals FULL of flavor. My younger daughter and I are somewhere in between. With such diverse palates, it can be difficult to come up with meals we all enjoy…and that I can prepare with my limited culinary skills. I feel like we rotate the same meals every couple of weeks. I am so tired of them!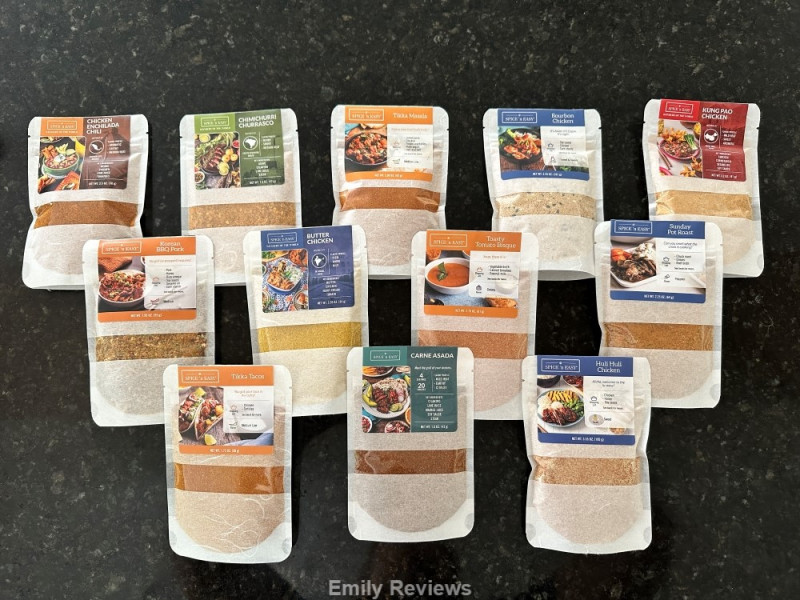 When I stumbled upon a company called Savory Spice I was not only impressed with the collection of spices, seasonings, and mixes they offered, but I also felt inspired. I was immediately drawn to the Spice 'n Easy section. Spice 'n Easy: Spice & Seasoning Recipe Mixes are great for quick dinner ideas. With Spice 'n Easy all of the hard work is done for you. You just follow the instructions on the back and before you know it, you are serving a restaurant-quality meal. Sounds doable, right?! I LOADED my cart with just about every option they had. I got Korean BBQ Pork, Seven Onion BBQ Meatloaf, Tikka Masala, Taco Soup, Chicken Enchilada Chili, Kung Pao Chicken, Butter Chicken, Tikka Tacos, Carne Asada, Chimichurri Churrasco, Sweet Jerk Sloppy Joes, Toasty Tomato Bisque, Sunday Pot Roast, Huli Huli Chicken, Bourbon Chicken, Mediterranean Dill Risotto, and Cajun Lentils. Whew! They all sound delicious and so easy to prepare. They will be perfect for busy weekday meals.
If you wanted to give the Spice 'n Easy: Spice & Seasoning Recipe Mixes as a gift, I would get a cute basket, and add the mix and all of the shelf-stable ingredients to the recipe. It's an easy and thoughtful gift to pull together. I would LOVE to receive something like that. This is an especially great gift idea for new parents.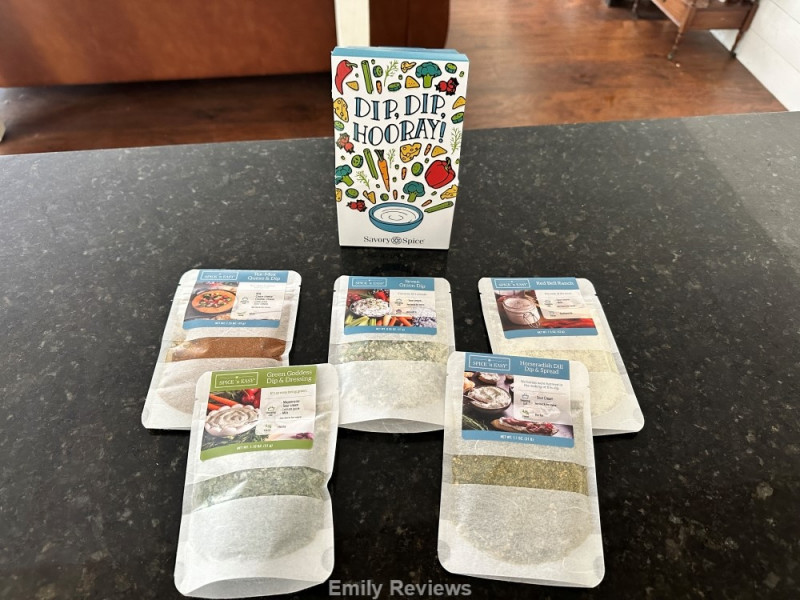 While I was shopping I came across the Dip, Dip, Hooray! set. It includes five dip mixes- Green Goddess Dip & Dressing, Horseradish Dill Dip & Spread, Red Bell Ranch, Seven Onion Dip, and Tex Mex Queso & Dip. These mixes are versatile in that they can be used for dips, dressings, spreads, and anything else you can imagine. We host holiday gatherings at our house for my side of the family and my husband's. We usually have 20 family members over. Our gatherings are typically potlucks. I like to provide the main dish and a side or two. The Dip, Dip, Hooray! set will come in handy during our gatherings.
Same thing as above. Place a Savory Spice dip mix in a cute serving bowl with a decorative spoon. It is an adorable gift to give a host/hostess.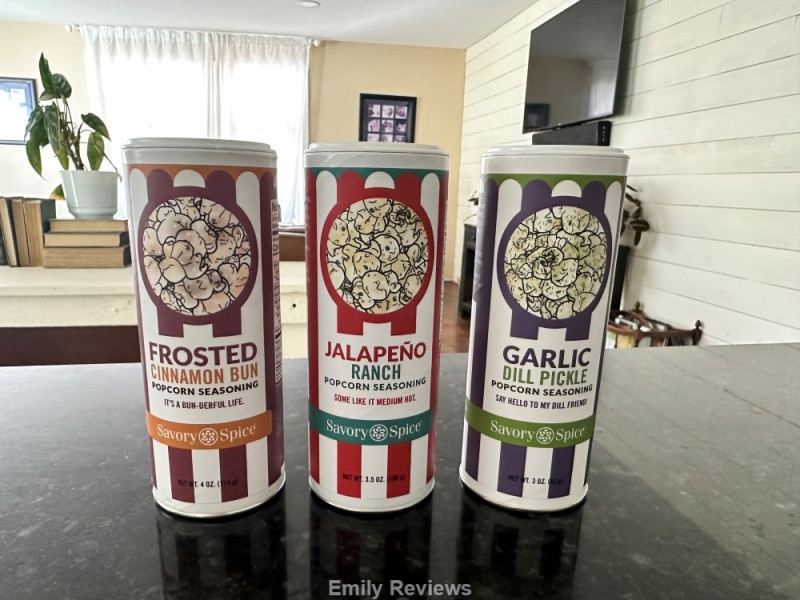 As I was wheeling my cart up to checkout, I saw Savory Spice's Popcorn Seasonings. I have a nephew who loves popcorn. I decided to get him the Garlic Dill Pickle Popcorn SeasoningJalapeño Ranch Popcorn, Seasoning, and Frosted Cinnamon Bun Popcorn Seasoning for Christmas. I will probably place the seasonings in a large bowl along with a container of popping corn kernels. I think that will be a cute gift that he will enjoy.
Savory Spice is here to make your life easier and more flavorful!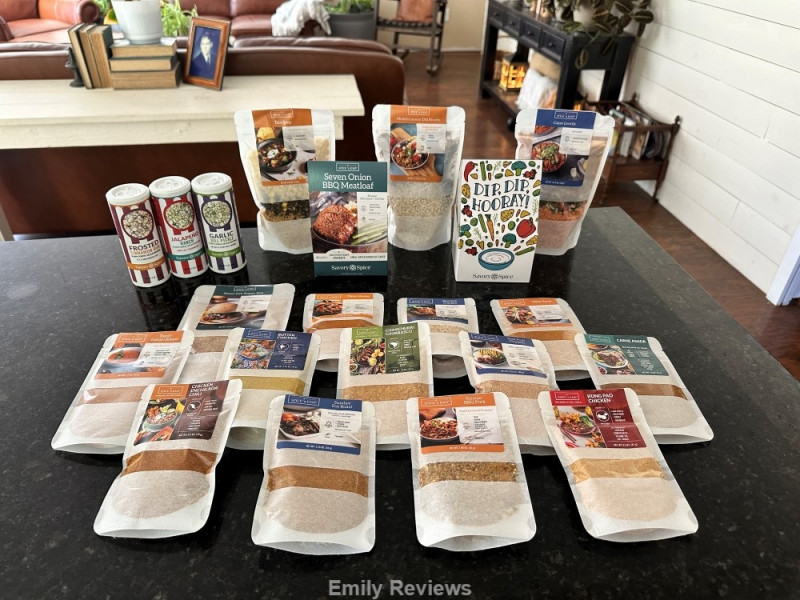 Buy It: Please visit the Savory Spice website to see their great selection of products and convenient shopping locations.
Connect: Don't forget to follow Savory Spice on Facebook and Instagram for the latest product announcements and special offers.
WIN IT: TWO will receive a Licensed To Grill BBQ seasoning set. This giveaway is open to US residents. The giveaway is scheduled to end on 11/20/2023. Good luck!


Hello, my name is Laurie. My family and I live near the Oregon coast. When we aren't at work, in school, or on the volleyball court, we enjoy traveling, cheering for our favorite sports teams, playing outdoors, and checking off items on our bucket list. We are lucky in that both sets of our parents, as well as our siblings and their families, live within an hour of us. We get together often to help one another out, celebrate milestones, and go on adventures together.
This post currently has 65 responses.