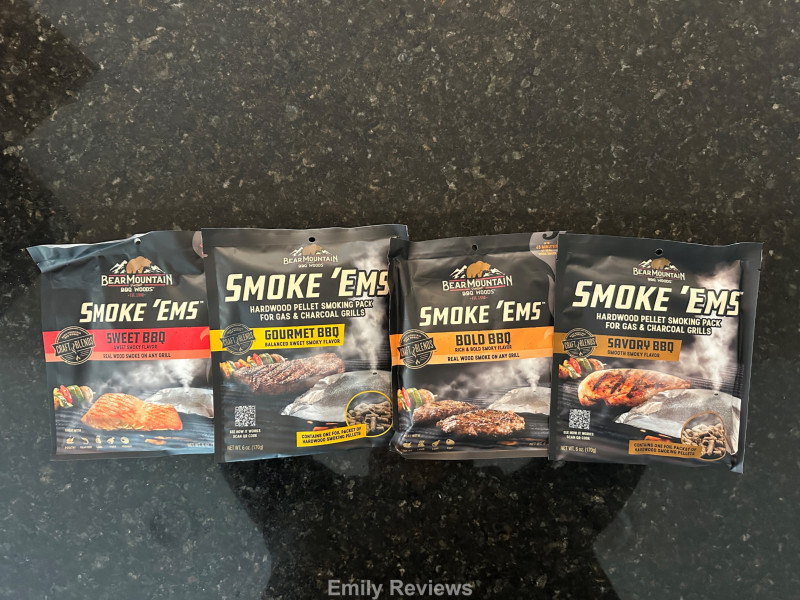 Thank you to Bear Mountain BBQ for providing me with products to facilitate my blog review. All opinions are 100% my own.
Both my husband and I enjoy grilling. We have his and her grills; I prefer my Char-Broil gas grill and he likes his Weber charcoal grill. Over the summer we had a family BBQ that ended in a burger grilling competition between my husband and me. It started of necessity. We needed both grills to get all of the burgers cooked in a timely manner. Then it morphed into who grilled the better burger. I won! Anyways, back to the point of this review… we both enjoy grilling. That leads me to Bear Mountain BBQ.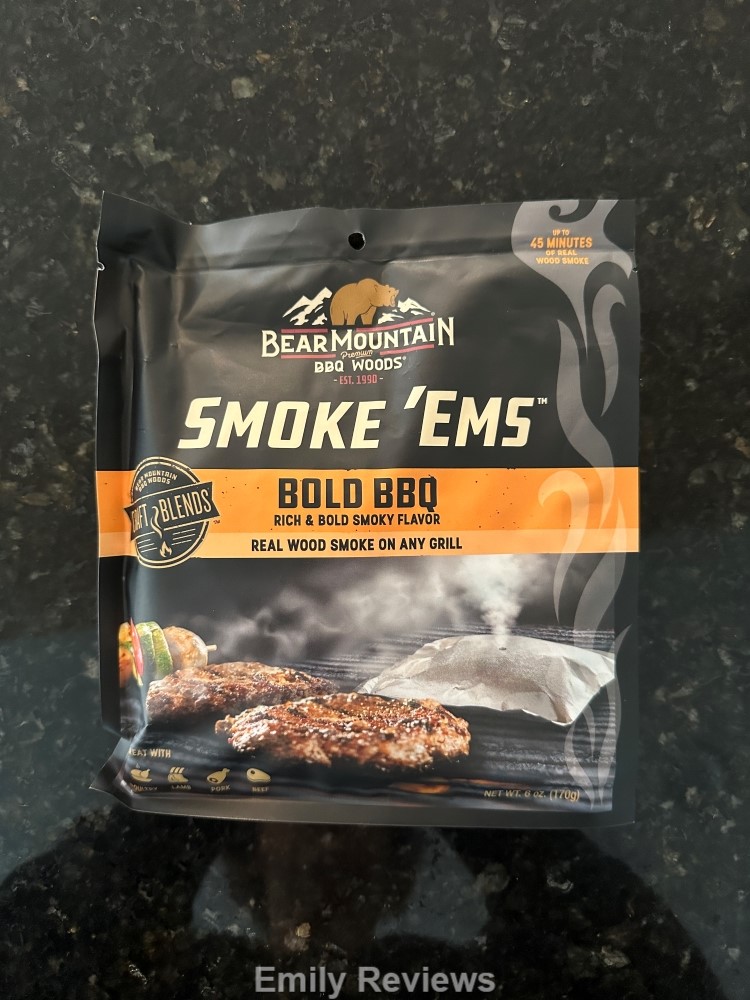 Bear Mountain BBQ offers its customers a variety of barbeque products. They have wood pellets, chunks, and chips in several wood flavors. Bear Mountain BBQ uses 100% real hardwoods without flavorings, fillings, additives, or bark.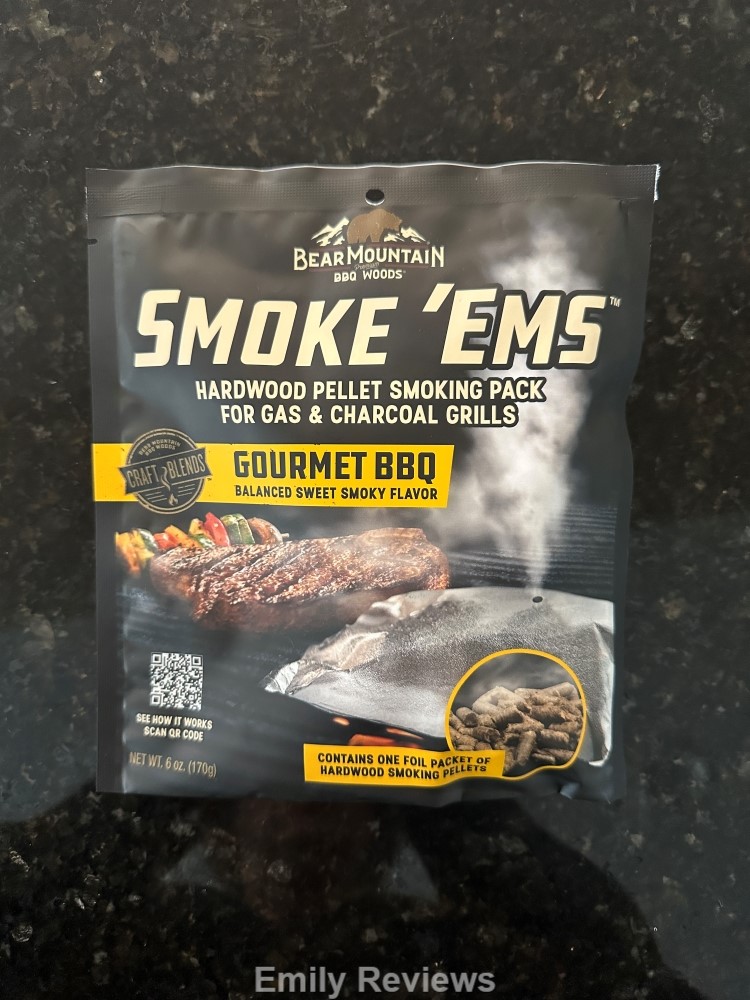 One of Bear Mountain BBQ's product lines is called Smoke-Ems. Smoke-Ems are small packets of wood pellets perfect for adding a hint of smoke to your meal. They are easy to use and convenient to take wherever you are grilling. Smoke-Ems can be used on all outdoor gas, charcoal, or electric grills. They produce up to 45 minutes of wood smoke. Smoke-Ems come in four flavors- Gourmet BBQ, Bold BBQ, Sweet BBQ, and Savory BBQ. You can purchase the individual flavors in sets of four or you can get a Variety Pack that has one of each flavor.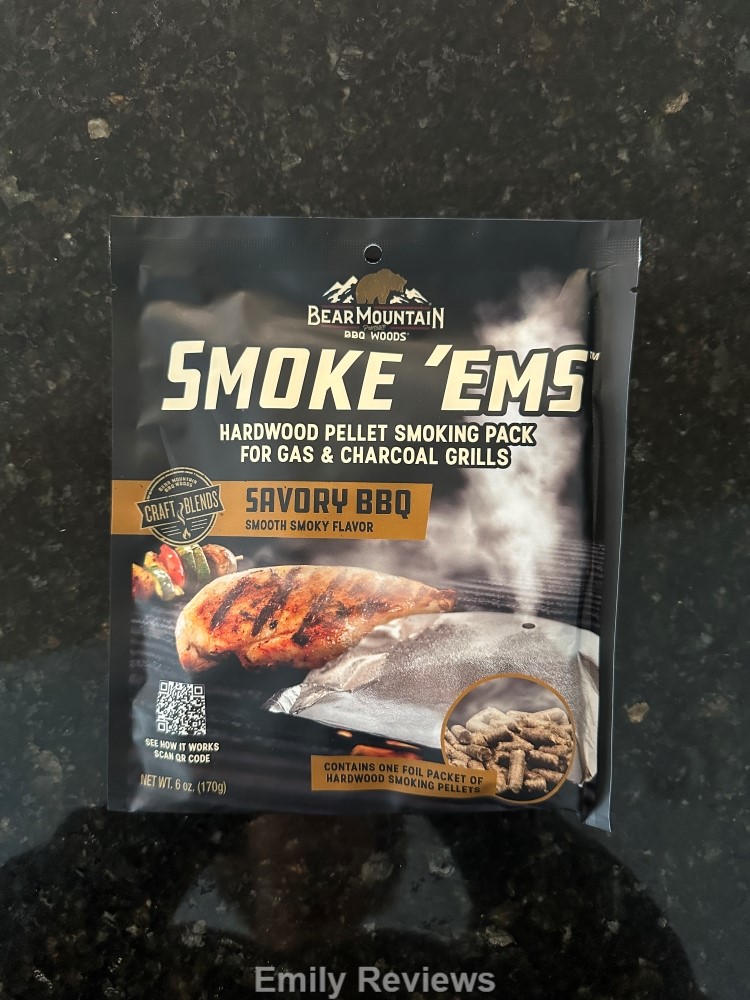 Over the years, my husband has used Bear Mountain BBQ products to smoke our meals. I had never done so. Something about it was intimidating to me. With Smoke-Ems, I get to play too! They make smoking meals easy for beginners like me. You follow the instructions, sit back, and then enjoy. I plan on using a Sweet BBQ Smoke-Ems on my grill tonight with chicken. I can hardly wait.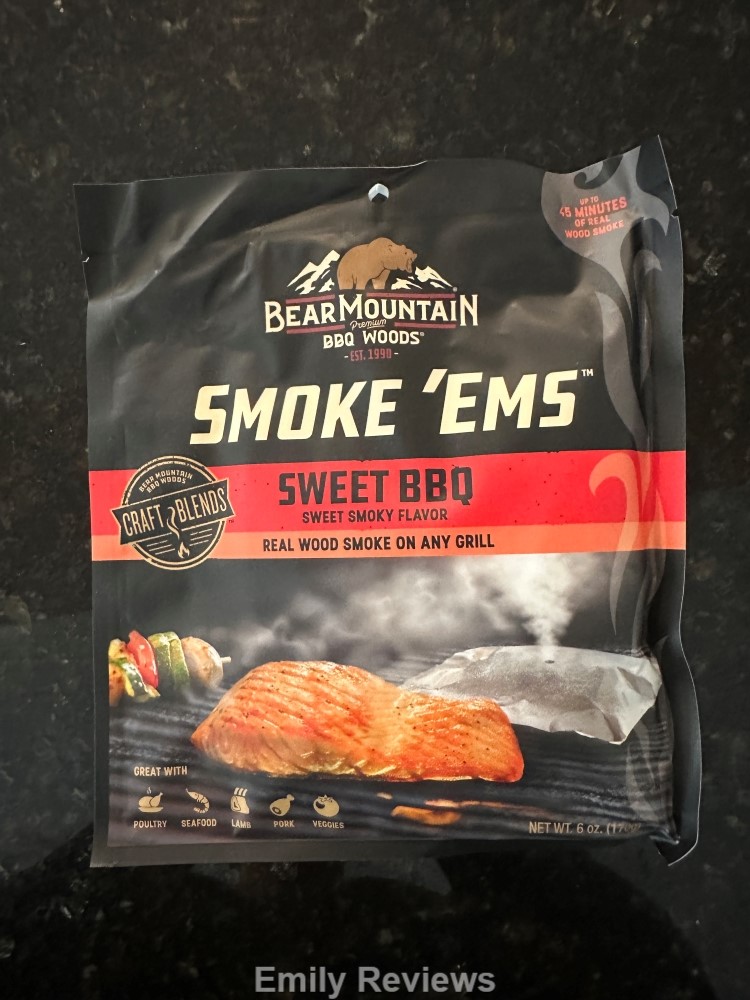 If you have a budding grill master on your shopping list, check out Bear Mountain BBQ products.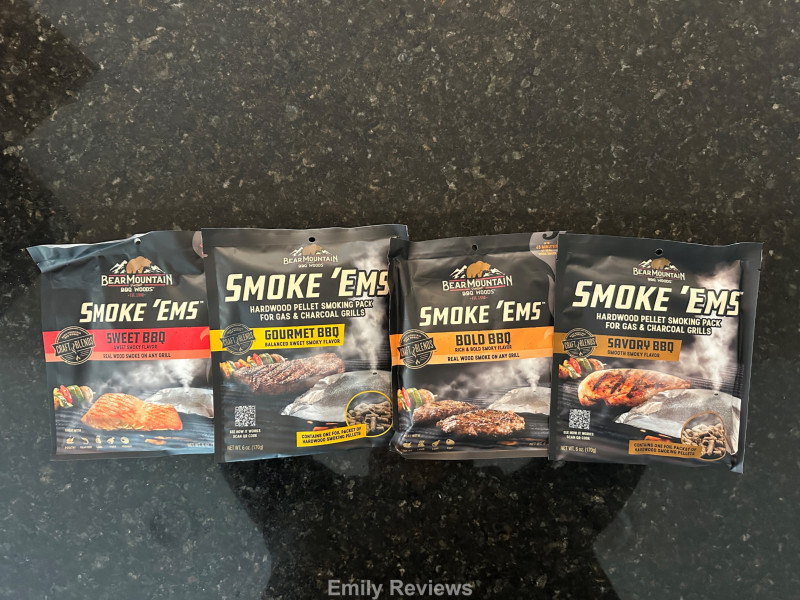 Buy It: Please visit the Bear Mountain BBQ website to see their great selection of products and convenient shopping locations.
Connect: Don't forget to follow Bear Mountain BBQ on Facebook and Instagram for the latest product announcements and special offers.
WIN IT: One will receive six bags of wood BBQ pellets from Bear Mountain BBQ. This giveaway is open to US residents. The giveaway is scheduled to end on 11/26/2023. Good luck!


Hello, my name is Laurie. My family and I live near the Oregon coast. When we aren't at work, in school, or on the volleyball court, we enjoy traveling, cheering for our favorite sports teams, playing outdoors, and checking off items on our bucket list. We are lucky in that both sets of our parents, as well as our siblings and their families, live within an hour of us. We get together often to help one another out, celebrate milestones, and go on adventures together.
This post currently has 48 responses.