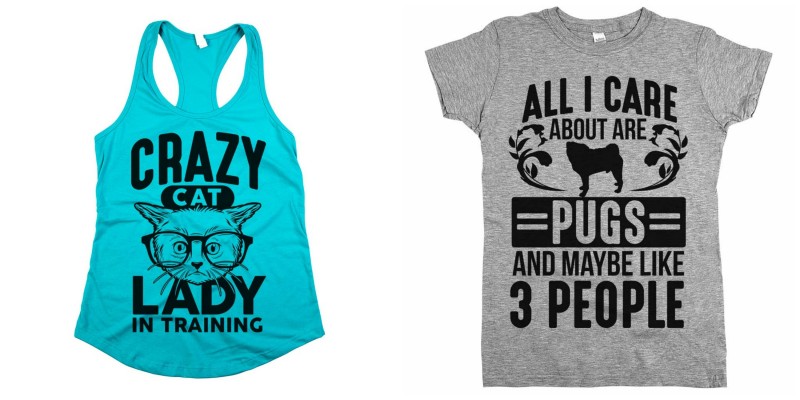 I partnered with Animal Hearted on this sponsored post. All opinions are my own.
Loving a pet provides such a unique and special experience. I can't really think of anything that is similar to the relationship that I have with my dogs. They are always so happy to see me, and mine tend to stay glued to my hip. It takes so little to keep them content and they are always doing something silly to bring a smile to my face.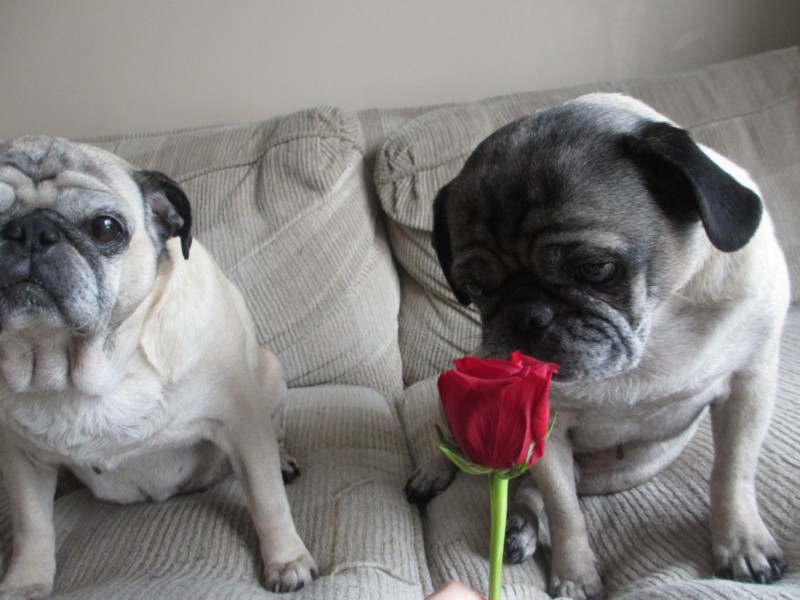 Animal Hearted is a website that is a wonderful place to shop for gifts for pet lovers. They offer apparel and gifts that featuring various pets including some exotic pets and farm animals. Of course, they have a great selection of gifts for cat lovers and dog lovers too!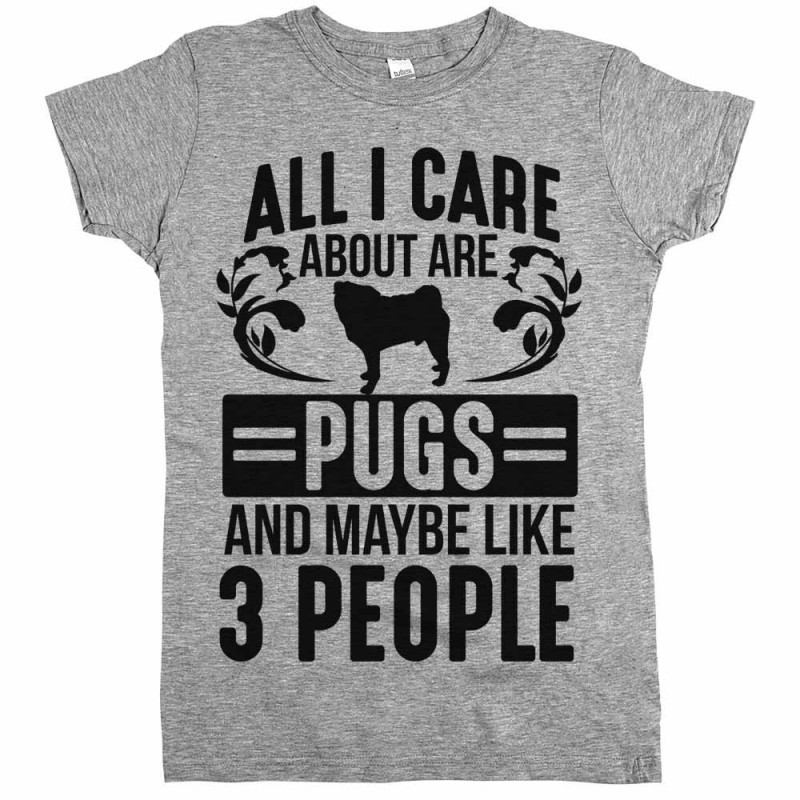 Both of my dogs are pugs so I had to scope out their gifts for dog lovers, and specifically their pug section. Is as an introvert and a pug lover, had to laugh at the All I Care About Are Pugs shirt. It's important to note while browsing that most shirts are available in a variety of styles. A shirt may appear to be a tank top while browsing, but if you click on the individual design you'll see that it's also available as a unisex t-shirt, a women's slim-fit tee, a racer back tank, and so-on. Many designs are available in multiple colors, too. While browsing I just noted the basic design because I knew I could alter the colors or shirt style based on the details that I enter before ordering.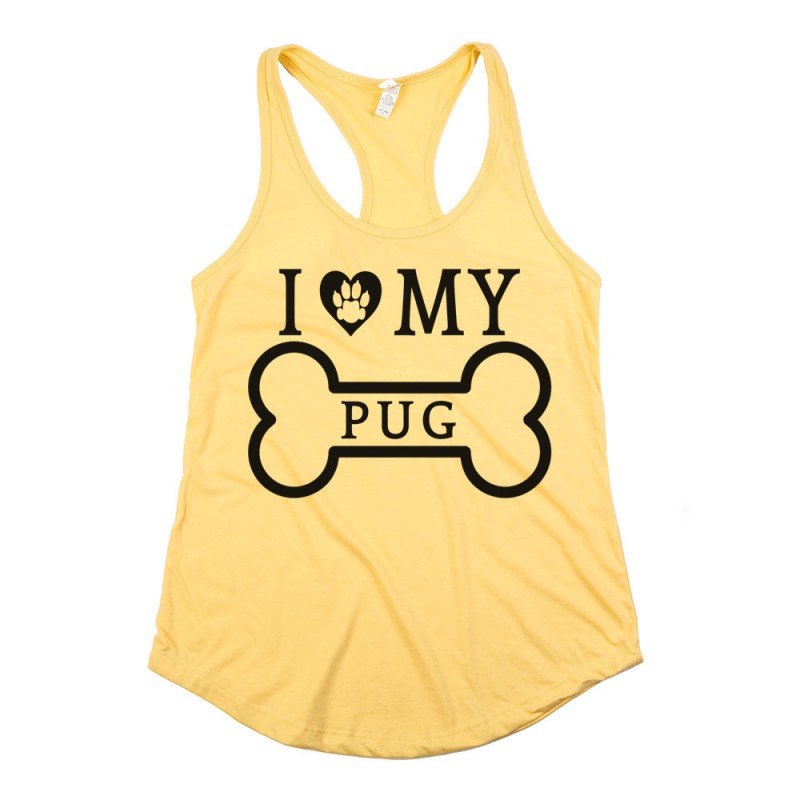 I also love the I Love My Pug shirt. It's cute and to the point, and I love how it's available in a yellow racerback tank. When I workout, I like to wear bright colors as they are just more cheerful and it sort of wakes me up and gives me extra focus.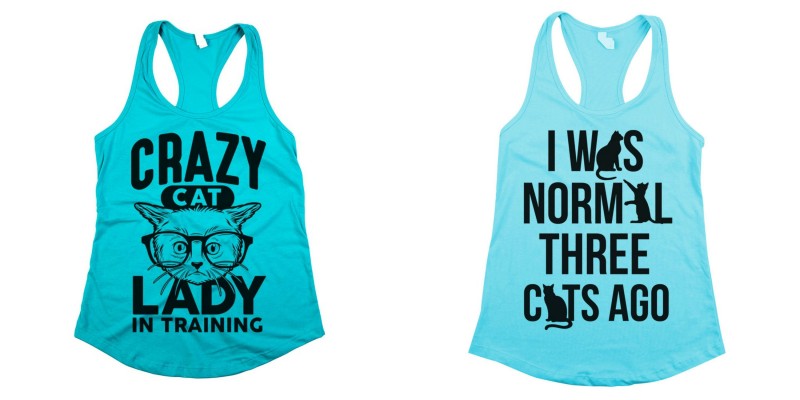 I have a friend who is a self-proclaimed crazy cat lady. She loves getting gifts with adorable cats on them, so I decided to browse the cat lovers gifts category as well. I was excited to find multiple cat themed shirts that play with the joke of being a crazy cat lady. I knew they would be perfect for my friend. Two that stood out the most were I Was Normal 3 Cats Ago and Crazy Cat Lady In Training.
While the clothing and gifts at Animal Hearted are adorable and funny, it's their dedication to helping pets in need that makes this company extra special. They donate 25% of proceeds to animal shelters and sactuaries. This isn't a special month-long cause they are supporting, but is a year-round practice. This way, you can shop for yourself while feeling great about it. Or, when shopping for gifts for the animal lovers in your life, you can pass on how you shopped at Animal Hearted and how the purchase helped animals in need. It will feel like an extra gift for them!
Plus, be sure to look around the website to find out about any deals or sales. This week they are running a deal where you can buy two shirts and get the third free!



This post currently has 6 responses.