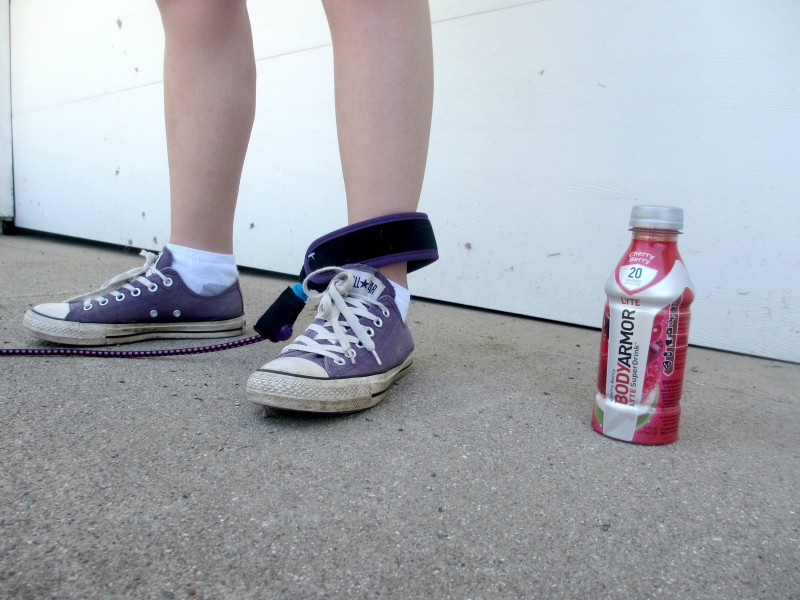 I am a member of the Mom It Forward Influence Network. This is a sponsored post for BodyArmor. All opinions are my own.
In 2015 I made a commitment to focus more on my health. My boyfriend joined me and together we've lost weight and gotten better about exercising regularly. We live in a rural area and work from home, so we aren't big fans of going to the gym. Instead we work out from home. I like to use workout DVDs and cardio. He does a combination of cardio and weight lifting. Now that warm weather has finally arrived here in Michigan I've been taking advantage of the weather to take some of my activity outside. We have a pond in our yard, and a larger pond just down the road a bit. I like jogging down to the larger pond to look for frogs, turtles and so on. It's a nice place to take a little break before heading back home on my second jog. I've also found that the cement area in front of our garage is great for using my SkipFit because the cement is nice and leveled. It's really nice on days when there is a light breeze that can help cool me off as I go. Plus I just always feel a bit more refreshed after spending some time in the sun.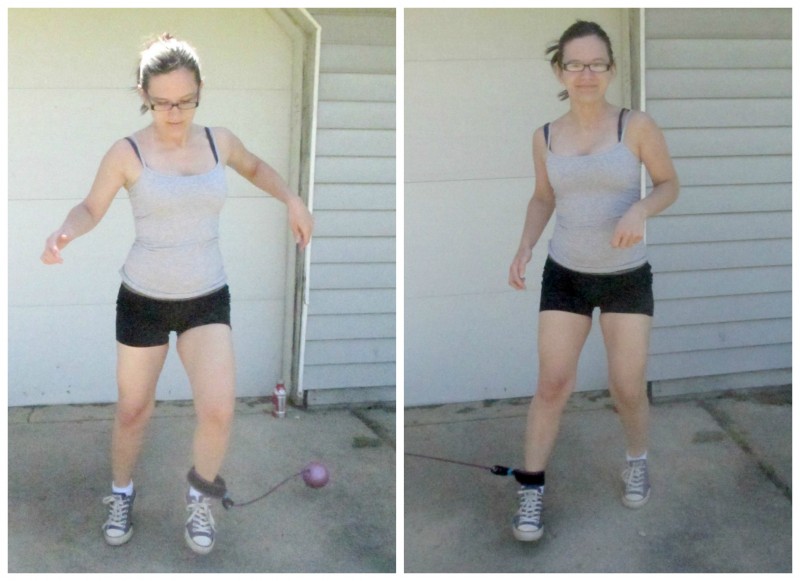 I recently have added BodyArmor Lyte to my routine. It's perfect for replenishing yourself mid-workout or post workout. I am 5'1″ so when I am trying to lose weight I do a 1200 calorie limit. Many people will cut out snacks entirely when doing 1200 calories but I just love snacks too much! I do three 300 calorie meals, and two 100 calorie snacks per day. This leaves me with 100 extra calories to use as needed for condiments, a slightly larger meal or an additional snack. As you can see, I don't have many calories to dedicate to drinks.
I'm so excited that BodyArmor Lyte is just 20 calories because I can make room for it even on my calorie restricted meal plan. Plus, it's got a lot of bragworthy features that other sports drinks just don't have.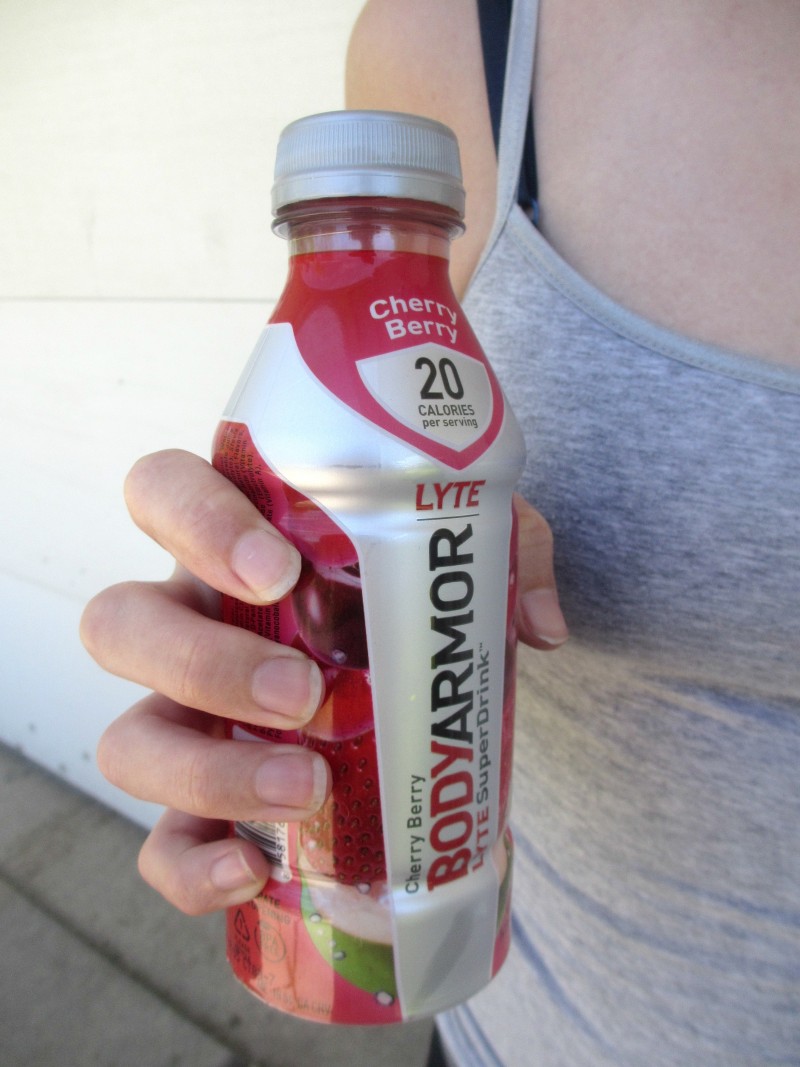 BodyArmor Lye is naturally flavored and naturally sweetened. It has electrolytes, coconut water and vitamins. It is low on sodium and high in potassium. Plus, it doesn't have any colors from artificial sources. It is designed by athletes for athletes and it includes the same nutrients as regular BodyArmor but it has fewer calories. Visit the BodyArmor Lyte website to learn more about it.
I am not usually a fan of cherry, but I love the Cherry Berry BodyArmor Lyte. I was impressed with how strong the flavor is considering how natural the drink is. Often I find naturally flavored drinks to be too mild in flavor but this was not weak flavored.
BodyArmor products are available at many retailers nationwide. In my area (Michigan) it can be found at Kroger and Meijer stores. Pick some up so that you can have it on hand for your next workout or physical activity. Visit the BodyArmor site for a coupon!



This post currently has 7 responses.