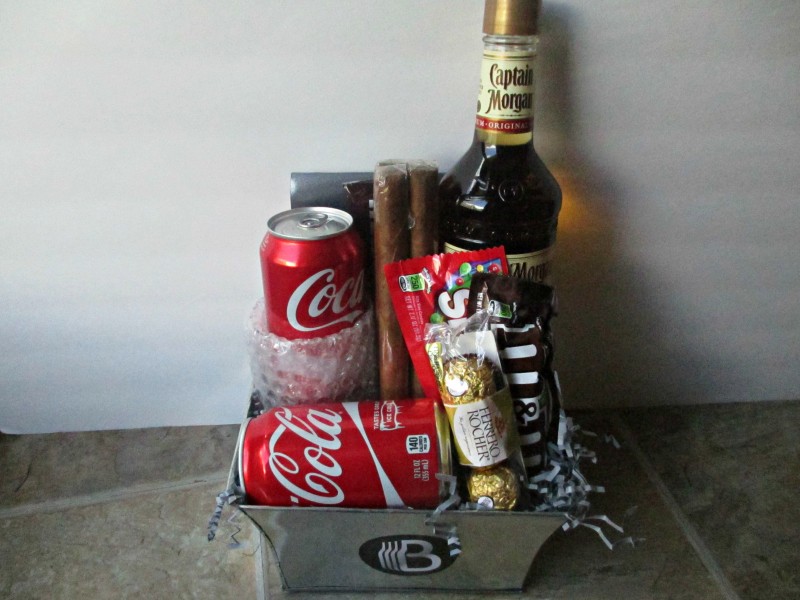 I was sent a BroBasket for review. All opinions are my own.
The BroBasket is a neat company that is making gift baskets for men. When you hear the word Bro you may think of college-aged guys but while browsing BroBasket I realized their gift baskets would appeal to man of a wide range of ages. Most of the gift baskets include some form of beer or Spirit, and many have snacks or accessories included as well. I love food and drink related gifts because they are something that most anyone can appreciate. It's much easier (and much more likely to be a hit!) than trying to choose a gift for a specific hobby or the accessory that will match their fashion tastes.
Rum And Coke Gift Basket
I was sent the Rum and Coke Gift Basket. This basket usually comes with a kitkat bar, a 3 pack of Ferrero Roche chocolates, a tumbler whiskey glass (with BroBasket logo), 2 cans of Coca Cola and a bottle of Captain Morgan spiced rum. This particular basket is customizable, which allowed me to add-on a few extras in my basket. I opted to include four cigars, and an additional candy variety which included skittles, Twix, Starburst and M&M's. Our basket arrived with one slight change, instead of having starburst it included a Hershey's bar but that was fine by us!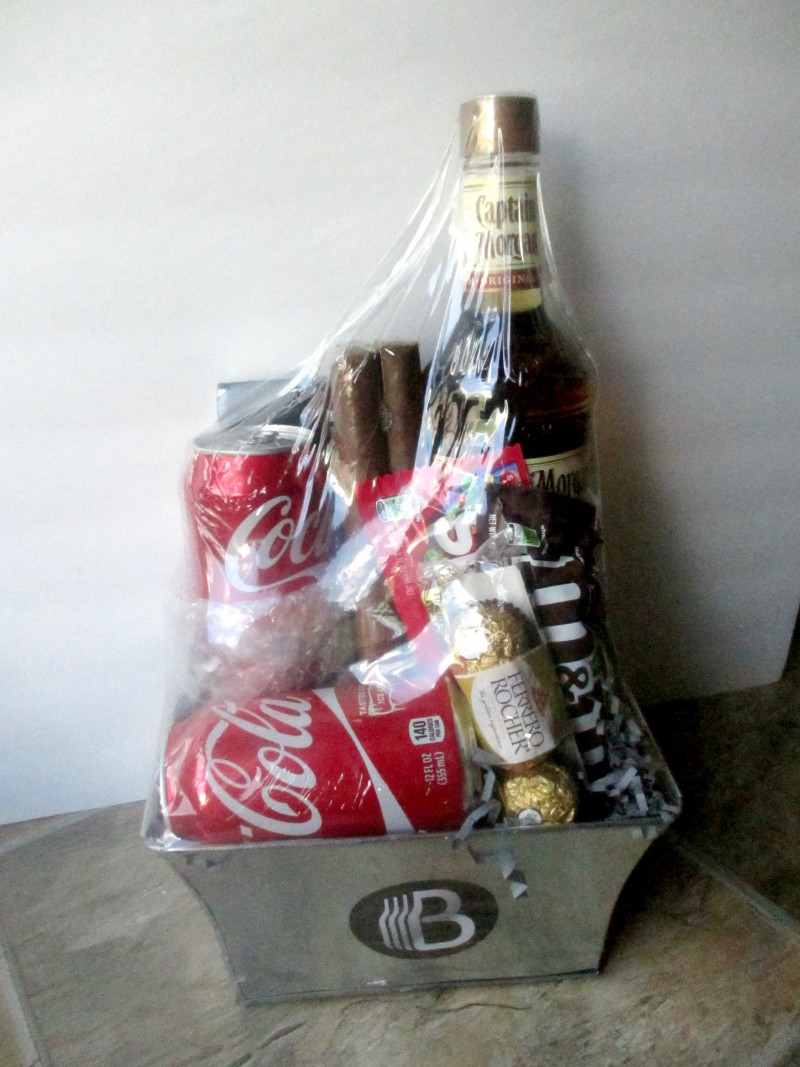 It took 7 days from the time of the order until delivery. The whole basket (including our custom-added items) came wrapped securely inside. The items were even stuck in place (using glue-dots or similar adhesive) so that it was perfectly ready for gift delivery. I've ordered some gift baskets online that arrive smashed or rather flat and that was not the case here at all.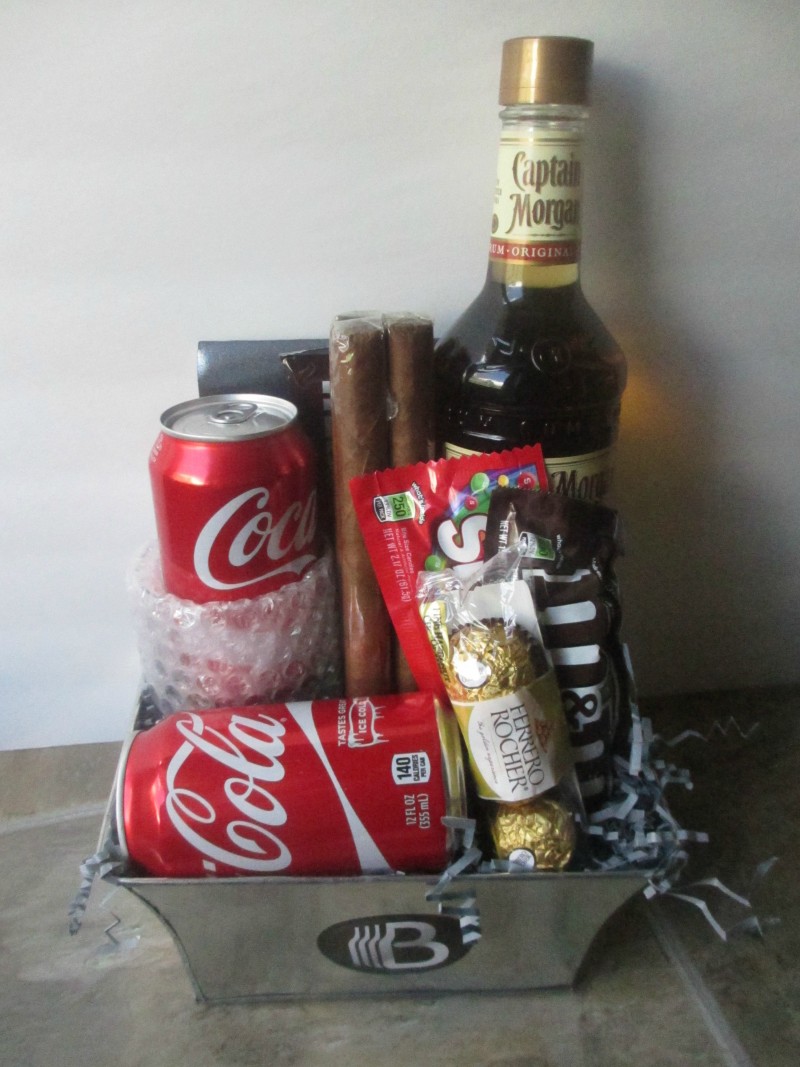 You can even create a fully customized BroBasket from scratch if you prefer. There are several baskets/buckets to choose from, tons of alcohol, drink and snack options. Plus, the site does offer a few alcohol-free gift baskets for those who don't drink.



Hi there! I am Emily Evert, the owner of Emily Reviews. I am 25 and live in a small town in Michigan with my boyfriend Ryan and our two pugs. I have a large family and I adore my nieces and nephews. I am a calorie counter who loves soda. I budget to save money so I can spend it on my dogs. I love reading memoirs, and learning about child development and psychology. I love watching The Game of Thrones, Teen Mom, Sister Wives and Veep. I like listening to Jason Isbell, John Prine, Kris Kristofferson and Blue October. I created Emily Reviews as a creative outlet to share my life and the products that I love with others.
This post currently has 9 responses.