Thank you to Nutrisystem for providing me with products in exchange for this honest blog review. All opinions are 100% my own.
It doesn't get much better than a delicious cold refreshing drink on a hot day. This week, in Oregon, we are expecting nice weather. It is about time! I am getting tired of the rain. To help keep us cool and hydrated, I am going to whip up a batch of Nutrisystem's Raspberry Lemonade Slushies.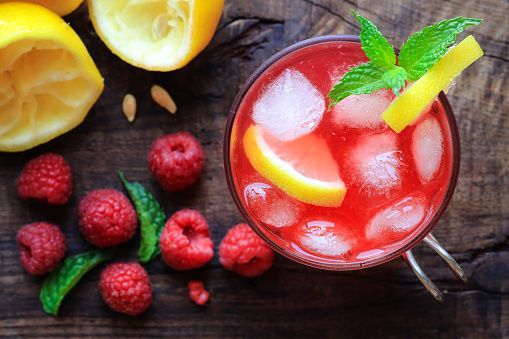 Ingredients:
1 cup ice
1 cup frozen raspberries ~ If you don't have or don't care for raspberries, another fruit can easily be substituted. This recipe would also be great with strawberries, blackberries, and blueberries.
1/4 cup lemon juice
½ cup water
1 packet truvia/stevia natural sweetener ~ I prefer to use local honey
Directions:
Combine all the ingredients in a blender or food processor.
Blend until ice is completely crushed and fruit is blended.
This recipe makes one serving. On Nutrisystem plans, this counts as one SmartCarb.
Nutrisystem's Raspberry Lemonade Slushie is sure to be a crowd favorite. For younger kids, you can also turn these into popsicles. Simply pour the mixture into popsicle molds or cups with popsicle sticks. Freeze until solid.
I really appreciate that this recipe tastes like a treat, but doesn't derail me from sticking to the plan. A lot of times, slushies are full of artificial ingredients and a ton of sugar. Not this one! You can enjoy your Raspberry Lemonade Slushie 100% guilt free!
What cold drinks do you enjoy on hot days? Are you going to try this recipe? If so, will you make it with raspberries or a different fruit?
Are you interested in learning more about Nutrisystem? Please visit the Nutrisystem website to see the great selection of products and programs they have to offer.
Don't forget to follow Nutrisystem on Facebook, Twitter, Instagram and YouTube for the latest announcements and special offers.



This post currently has 6 responses.