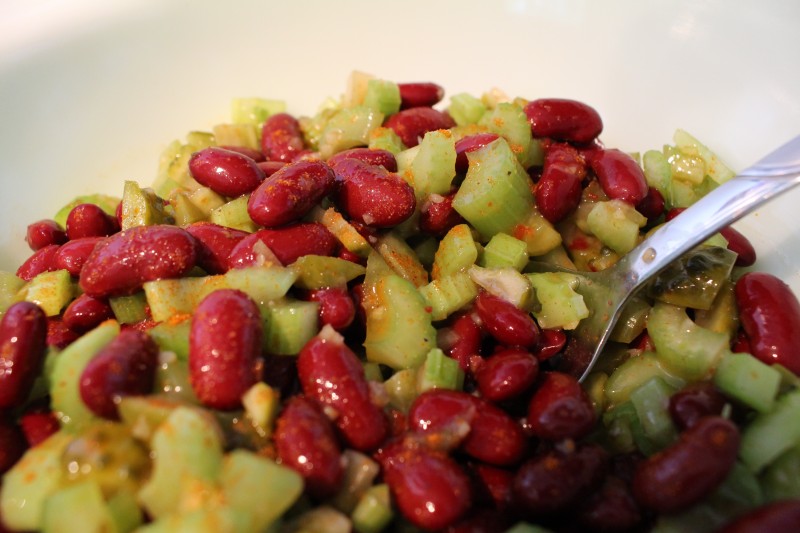 Don't let the kidney beans scare you! This Kidney Bean Salad recipe was my grandmother's. My family has been enjoying it for more than 30 years. It is healthy and tasty. I love how quick and easy it is to make! It takes only about 10 minutes from start to finish. It can be eaten right away or can be stored in the fridge for a few days.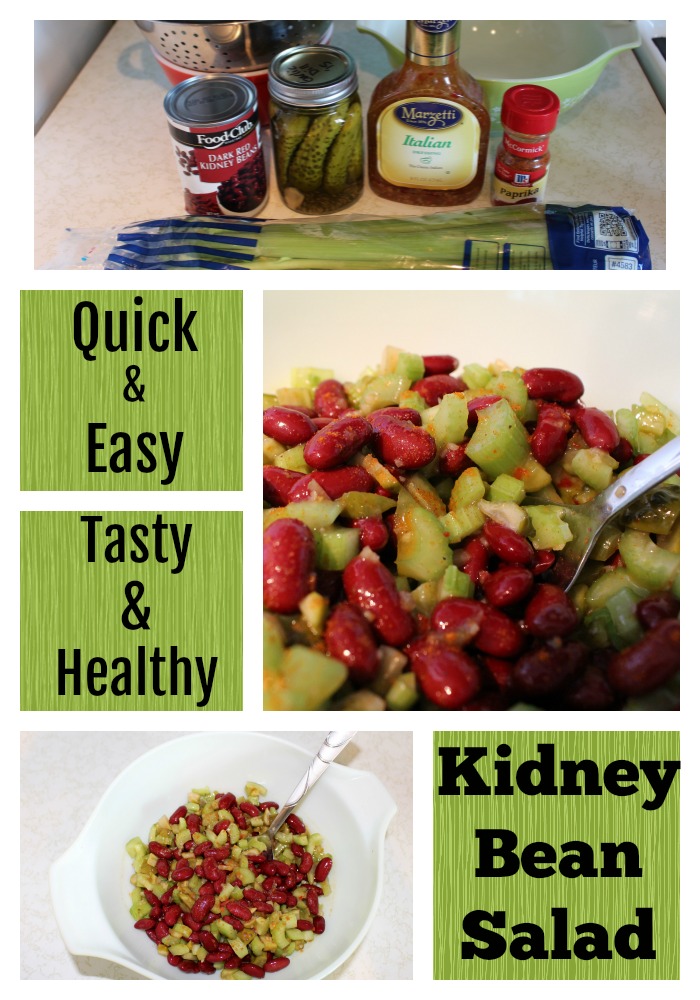 Kidney Bean Salad Ingredients:
1 Can of Kidney Beans (your choice of light or dark red)
3-4 Stalks of Celery
5-6 Medium-Sized Dill Pickles
1/3 cup Italian Dressing (can be increased or decreased depending on your preference)
1/2 tsp Paprika
1/4 tsp Pepper
First, open your can of Kidney Beans, drain and rinse with cool water. Let drain while you chop the celery and pickles so they aren't too wet when you add them to the salad.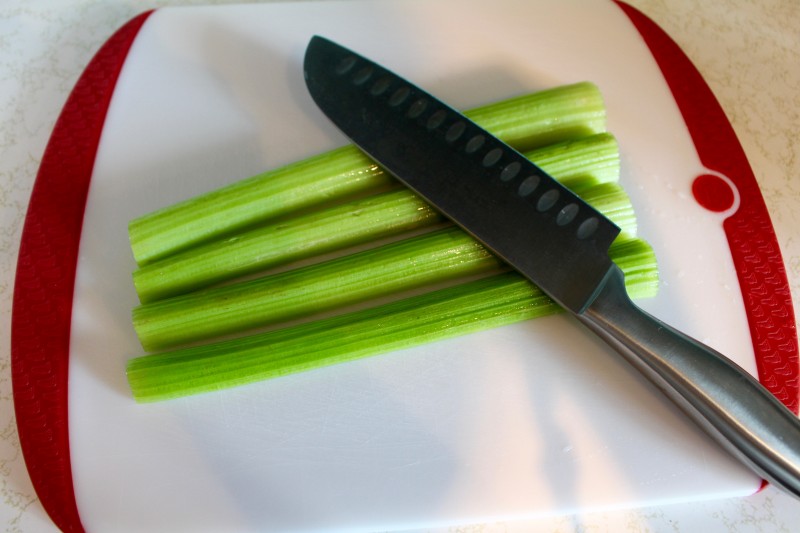 Next, wash and chop the celery. Chop to your preference in size. I like my celery chunks to be about the same size or slightly smaller than the kidney beans.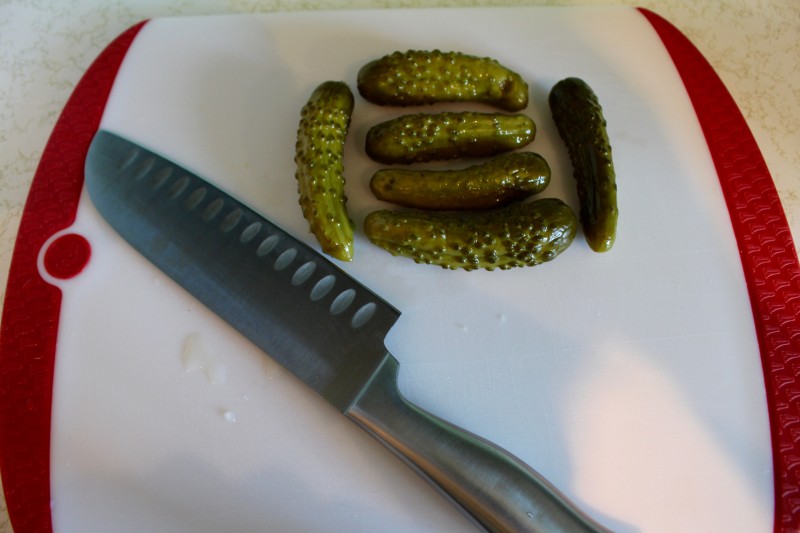 Next, chop the pickles. Again, chop to your size preference. I use dill pickles that I can myself, but of course you can use store-bought pickles.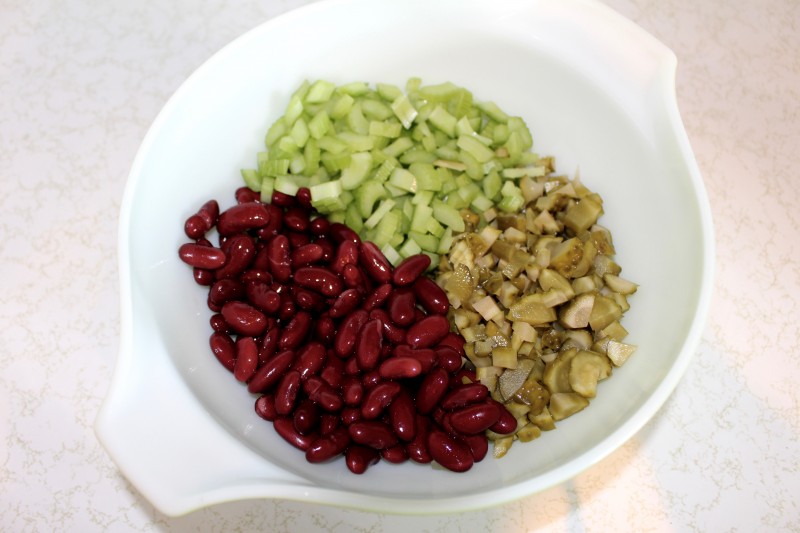 Add the kidney beans, pickles and celery to a large bowl, then mix in the Italian dressing, paprika and pepper. Ta-Da! You have Kidney Bean Salad! Enjoy!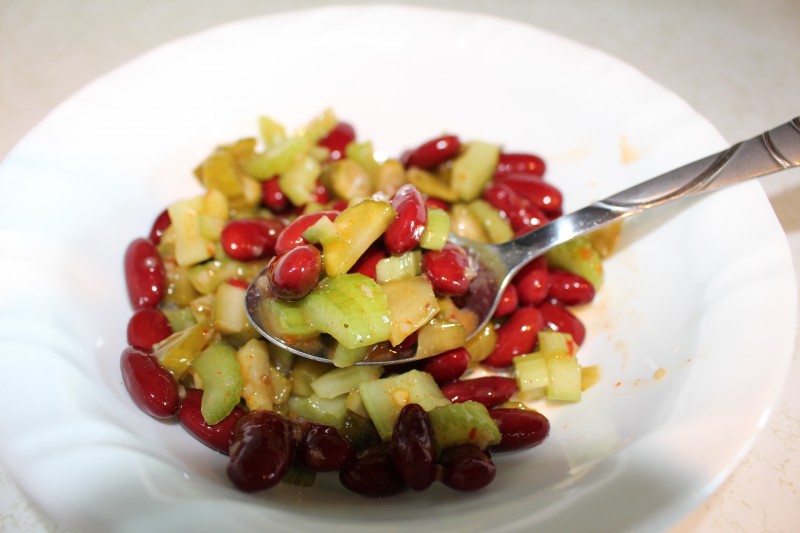 The recipe is super versatile. You can change up the amount of dressing you use or use a different kind of dressing if you choose. Also, you can add things like egg for more protein or onion for more zing.
Go ahead and try it – you just might like it! Leave me a comment and let me know what you think.

Hi, my name is Asha. I am 30 years old. I am a nurse by profession. I am married to a wonderful man, have one sweet 2-year-old daughter, a baby on the way (due 11/5/18) and a lovable bunny named Caramel. I enjoy spending time with family, taking photographs, scrapbooking, hunting, fishing, cooking and gardening.
This post currently has 32 responses.