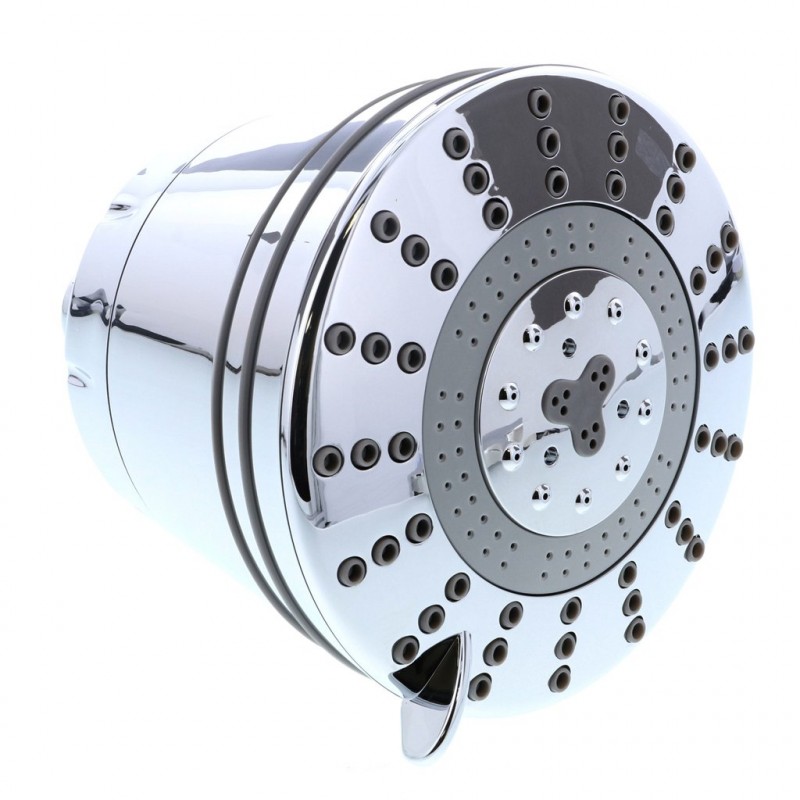 I was sent a Clearly Filtered shower head for review. All opinions are my own.
About a year and a half ago I noticed a change in my hair. It stopped looking shiny, and it started having little broken pieces flying in every direction at the top of my head. Since then I have tried 25+ products to try to strengthen my hair and tame down those frizzies. Very little has made any difference at all.
I moved to my current house almost two years ago and I know that we have very hard water here. It impacts our washing machine, our sinks, even the toilet! Just about a month ago it occurred to me that perhaps it's part of what is going on with my hair. I knew that the hard water impacts the shower because the walls of the shower turn yellow very quickly. I would hate to estimate how much I've spent on shower cleaning products, and my shower is always a deeper hue of off-white or yellow than I am comfortable with. I thought that even if a shower head doesn't help my hair, it would cut back on the cleaning needed for the shower.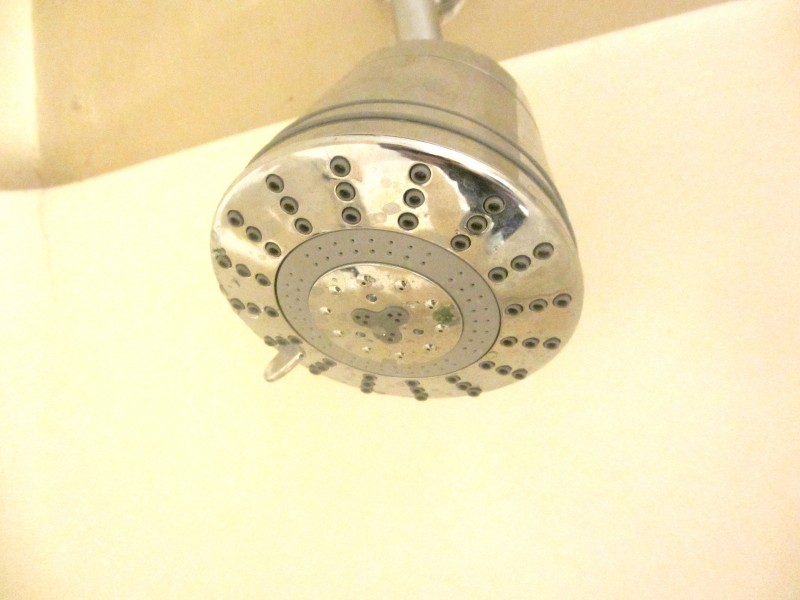 I went with the Clearly Filtered shower head. It simply screws on so I felt very comfortable using it even though I am renting. I can just screw the old shower head back on when we move out. Our old shower head was very simple, so I even on my first shower I appreciated the 7 different spray functions on this head. I also noticed on the very first shower that my hair was easier to work my fingers through while in the shower. After showering, this feeling continued! I had less tangles to work through while combing my wet hair.
Ryan has very thin, very straight hair. He has an undercut with a top that stays maybe 4-5 inches long and that he styles to the side with hair spray. After switching shower heads, he noticed that he had to use a bit more hairspray to keep his hair up! We believe it is because the shower filter is leaving less build-up or residue from the water in his hair leaving it smoother. I assume this is also why my hair is less prone to tangles and easier to work through.
The filter should be changed every 4-6 months, varying some depending on how many people are using your shower on a regular basis. The filter will become darker,which you can use as a sign that it needs changed.It starts out golden with white beads, and will turn dark gray or black with white beads. With my household just consisting of two people, I like knowing I can check the filter itself to see how dirty it has gotten instead of automatically replacing at a set point. However, filters are $35 so even at the 4-month interval that is very affordable. Plus, I will cut back on how much cleaning supplies I am buying to try to clean my shower with because there will be less hard water build up.
Clearly Filtered also offers other water filter products including a pitcher, under-the-sink system, water bottles and more.
Giveaway: A Fixed filtered shower head from Clearly Filtered. Giveaway will end 9/25/2017 at 11:59pm EST. Giveaway is open to the US.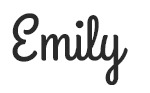 This post currently has 11 responses.