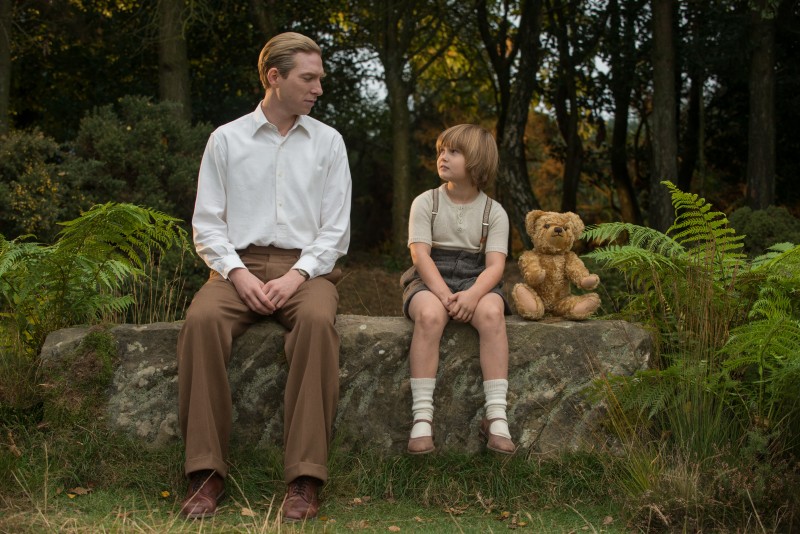 This post was sponsored by the Role Mommy Writer's Network. All opinions are 100% my own.
October 13th the movie Goodbye Christopher Robin will hit select theaters. The movie focuses on the relationship between the children's author A. A Milne and his son Christopher Robin. Christopher Robin's real toys inspired his father to create the Winnie The Pooh story and the 100-acre woods. I did an unboxing of a special package that was sent to me to celebrate Goodbye Christopher Robin and today, national teddy bear day! I share a little bit about my own childhood love for Winnie The Pooh and the 100-acre woods!
After A A. Milne the books became so popular that it impacted the entire family. The books brought hope and comfort to England after the first world war. Goodbye Christopher Robin focuses on that shift in the family that resulted from their newfound popularity. The story includes quite a bit about a nanny, because she was a very large part of his life. During that time period in England, it was very common for families at least of a certain status to have a nanny who was the primary caregiver for young children.
Some of the details of this movie are really cool. For example, the director got to film at the original place where A A. Milne lived with his family. The actor who plays Christopher Robin had never acted in a film before, and is only 9 years old. The movie worked closely with the person who wrote A A. Milne's biography. Without any of the family members remaining, I imagine it must have been tricky to get all the details exactly right. HOwever, I love that they brought in the woman who wrote the biography, so that they could get as close to real life as possible.
The original toys are in the New York library. The real Christopher Robin passed away, but before he did he ran a bookshop for a while. I thought it was interesting to see that his life had come full circle, in a sense.
Did you take your teddy bear to work today?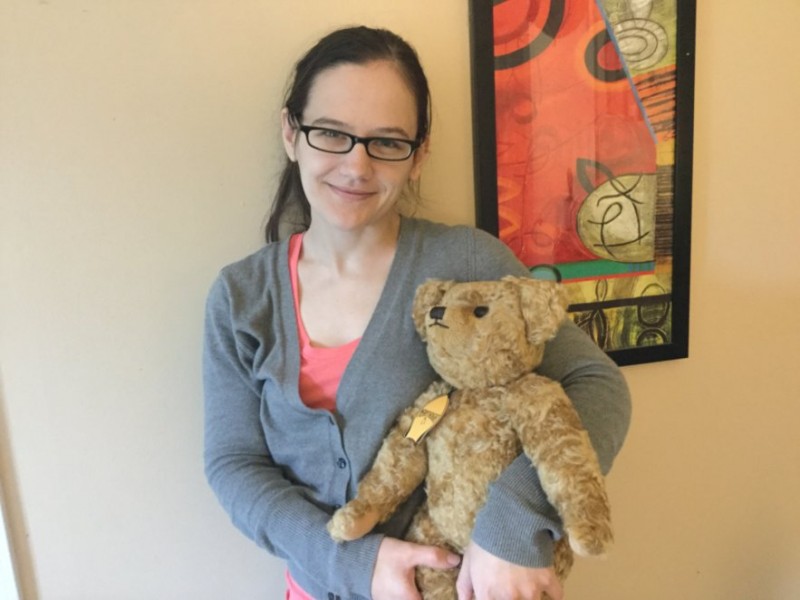 I haven't seen the film yet myself, it will be released October 13th but only in select theaters. Did you enjoy Winnie The Pooh as a kid? Tell me your favorite character in the comments.
Giveaway: Win a tote and journal themed with Goodbye Christopher Robin. Please forgive the writing on the images, these were all that was available. Giveaway is open to the US.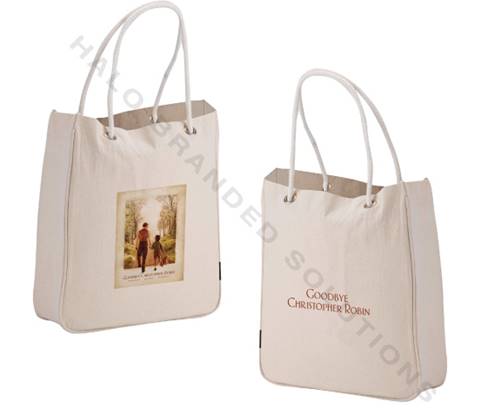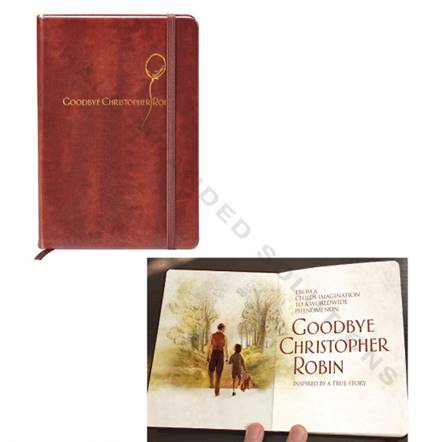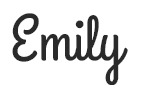 Hi there! I am Emily Evert, the owner of Emily Reviews. I am 25 and live in a small town in Michigan with my boyfriend Ryan and our two pugs. I have a large family and I adore my nieces and nephews. I am a calorie counter who loves soda. I budget to save money so I can spend it on my dogs. I love reading memoirs, and learning about child development and psychology. I love watching The Game of Thrones, Teen Mom, Sister Wives and Veep. I like listening to Jason Isbell, John Prine, Kris Kristofferson and Blue October. I created Emily Reviews as a creative outlet to share my life and the products that I love with others.
This post currently has 10 responses.