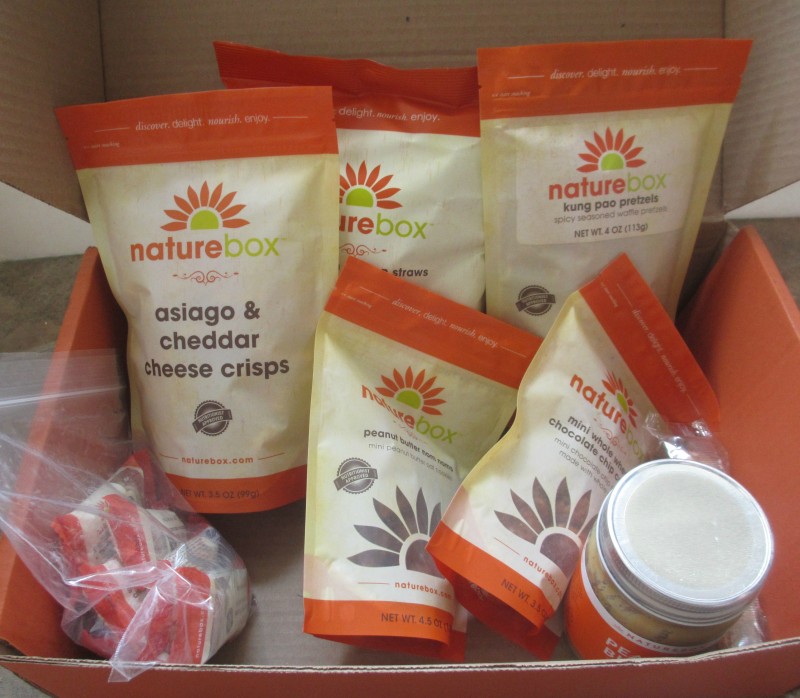 I was sent a NatureBox for review. All opinions are my own.
NatureBox is a membership service for snacks that are more natural than what you may find at your local grocery store. All 100+ snacks offered through NatureBox are free from artificial ingredients, high fructose corn syrup, MSG and hydrogenated oils.
It's sort of like a subscription box, but with a lot more flexibility in their options. You get to choose how frequently you'd like to have a box delivered, how many snacks you want in each box, and which snacks you want included. That way, you are less likely to get unpleasant surprises, as everything is chosen by you. In fact, if you do choose a snack that you don't care for, they will give you a credit to cover the cost of that snack! With food flavor preferences being a very subjective, I find it really impressive that they offer the ability to get credit for snacks you didn't like.
Ryan and I both consider ourselves to be picky eaters. We were sent a box that included 7 snacks, plus a jar of peanut butter and we enjoyed all of them.
We like buying natural peanut butter, so we weren't surprised that we liked this peanut butter as well. We were surprised that it was a bit thicker and less oily/runny than natural peanut butters that we have tried. I can see this being a favorite among people who want natural peanut butter but who do not like the oily texture.
Our snacks were Whole wheat chocolate chip cookies, Double chocolate brownie cookies, Greek yogurt apple cinnamon oat bars, Sour cream & onion straws, Asiago & cheddar cheese crisps, Peanut butter nom noms and Kung pao pretzels.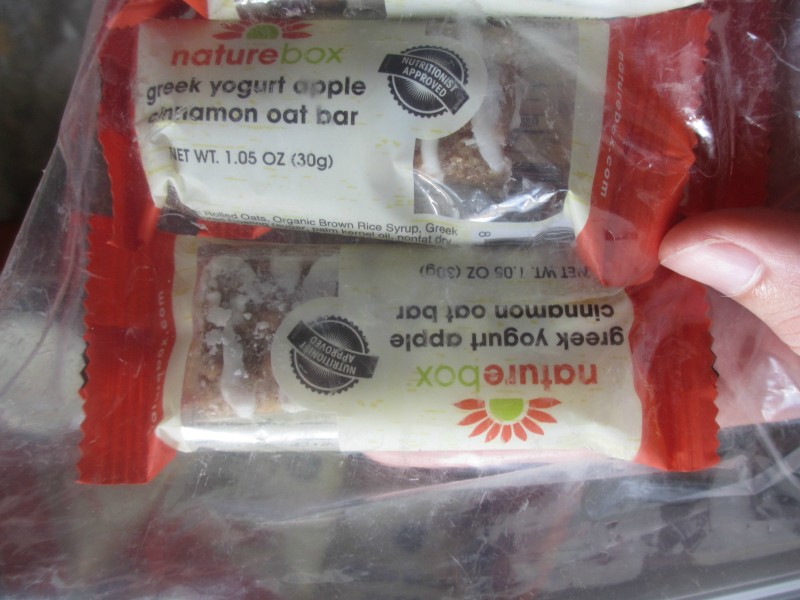 I have a hard time finding snack bars or breakfast bars for myself because I don't care for chocolate. I absolutely loved the greek yogurt apple cinnamon oat bars. Ryan did too. They are sweet, and were smaller than we anticipated but the flavor was incredible.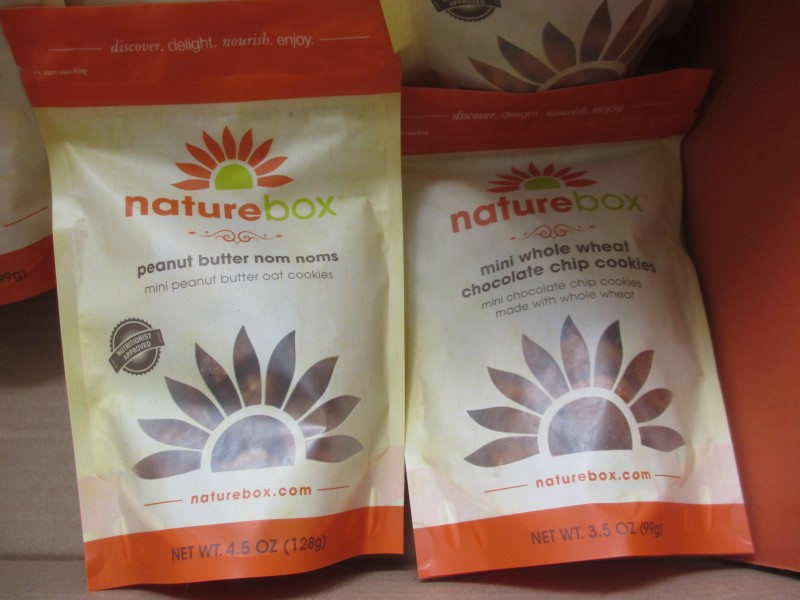 With me not caring for chocolate, I let Ryan try the whole wheat chocolate chip cookies and double chocolate brownie cookies and he enjoyed both. I ordered the sour cream and onions straws for myself because I like a similar brand of "straw" snacks, and I like sour cream and onion chips. I found the onion flavor to be a little lacking in these, they tasted more like just salt type flavoring but they were still good. The peanut butter nom noms reminded us of protein balls or energy bite type products. They were thick and chewy with good flavor. The asiago and cheddar cheese crisps were unlike anything we had tried before. These are flakey, sort of cracker-like snacks. At first Ryan wasn't sure he liked them, but they really grew on him after a few and he said they were nearly his favorite thing in the box once he got used to them. The #1 favorite for both of us was the kung pao pretzels. These are really spicy pretzles that you'll want to have a glass of water with you to snack on. Even with water, we found ourselves just eating a few of these at a time but they are very good. I was surprised they were Ryan's favorite as he is not usually one for pretzels. The seasoning is that good though!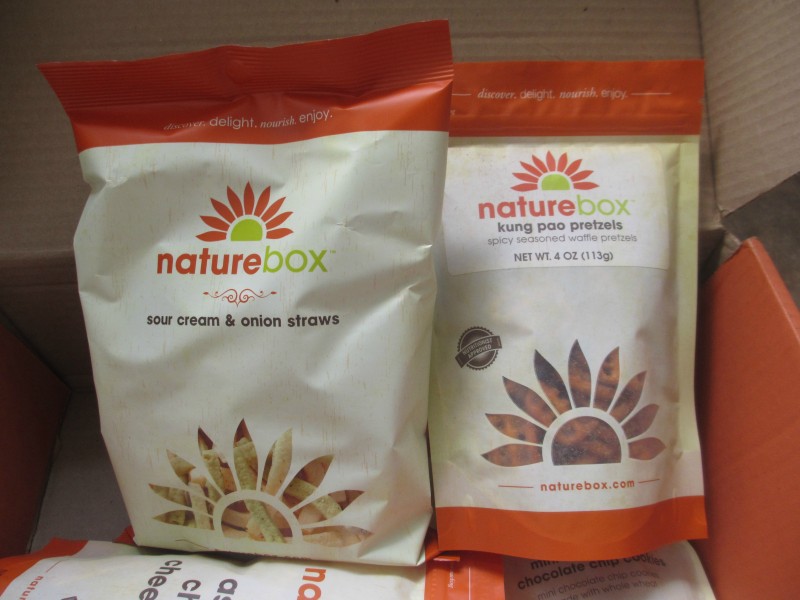 We really enjoyed the experience of finding new, natural snacks to try out. The fact that none of them were a no-go was really impressive given how we are both picky eaters.
Win it
: A 3 month subscription to
NatureBox
! Giveaway is open to the US. To enter fill out the giveaway tools form by 11:59pm EST on 10/30/2017.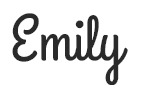 Hi there! I am Emily Evert, the owner of Emily Reviews. I am 25 and live in a small town in Michigan with my boyfriend Ryan and our two pugs. I have a large family and I adore my nieces and nephews. I am a calorie counter who loves soda. I budget to save money so I can spend it on my dogs. I love reading memoirs, and learning about child development and psychology. I love watching The Game of Thrones, Teen Mom, Sister Wives and Veep. I like listening to Jason Isbell, John Prine, Kris Kristofferson and Blue October. I created Emily Reviews as a creative outlet to share my life and the products that I love with others.
This post currently has 11 responses.