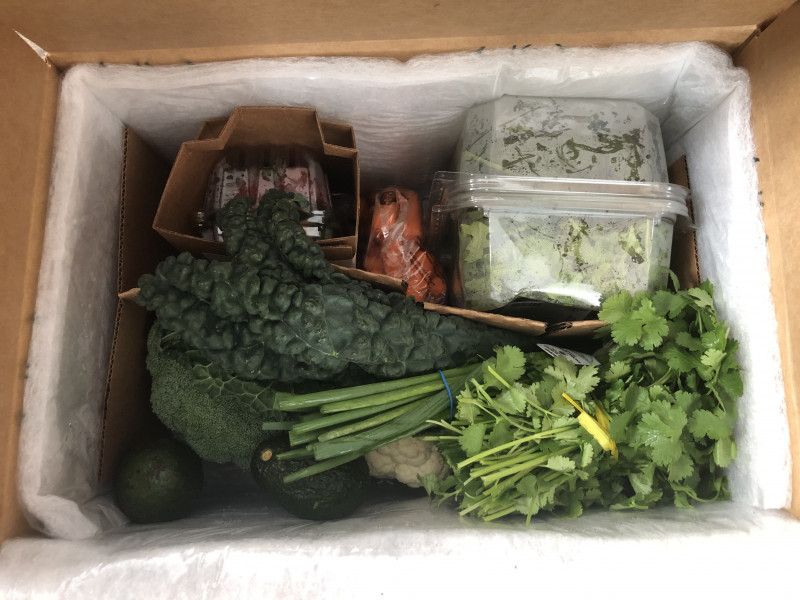 All opinions are my own. There are affiliate links within this review.
In November I got some very scary health news. Because of this, I chose to start a completely new diet. Before, I was eating the 'conventional' American diet. Tons of sugar. Lots of salt. White bread, white flour. Too much red meat. Not enough veggies & fruit. A pop a day and alcohol here and there. Not so good. Sound familiar?
The basics of my new diet include whole grains, organic veggies and fruit, organic chicken, very little dairy, no pop or alcohol, and as little sugar and salt as possible. I'm not following one specific diet, but have been reading up on my specific condition and what foods are going to help me fight and get better and what foods are known to work agains me/be bad for me.
One tricky thing is that I live fairly close to the middle of nowhere. Stores like Trader Joes and Whole Food Market are 80 minutes away. The closest Aldi is 45 minutes away. The nearest grocery store to my home has no Natural Foods Section at all and carries only a few kinds of organic produce. So, I began looking online at what my options were to have organic foods shipped to me. I want to share my two favorite online shops for organic produce and pantry staples: Thrive Market & Misfit Market.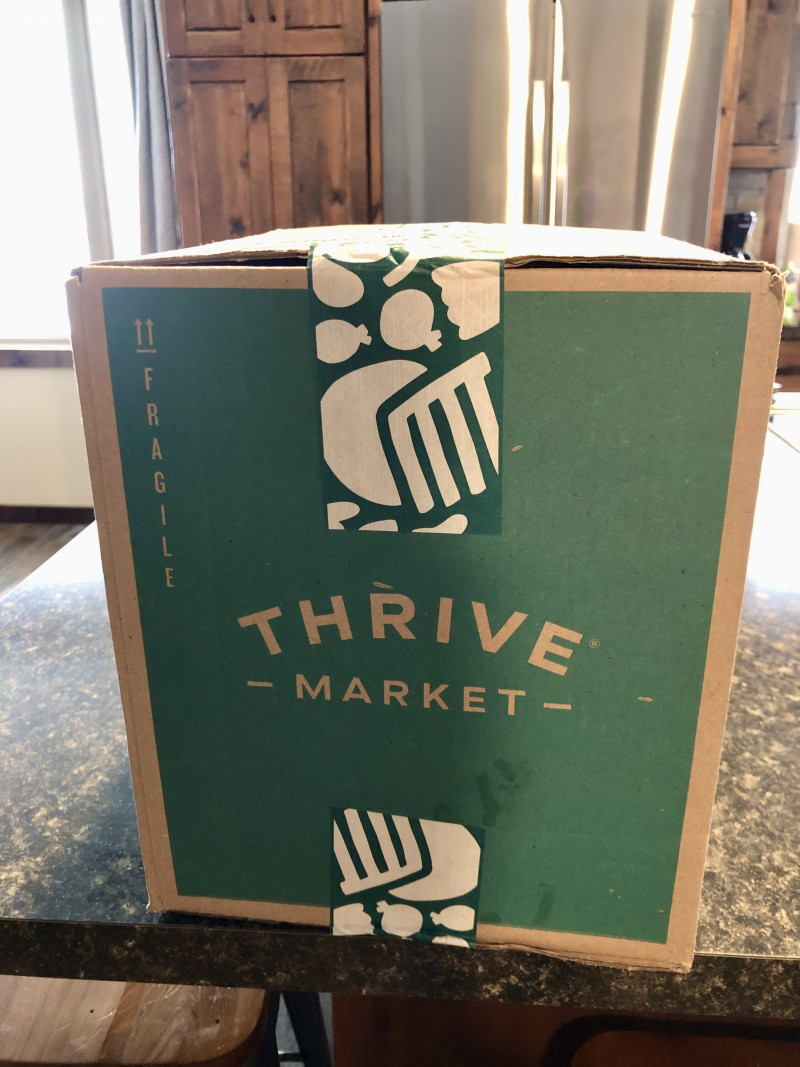 Thrive Market is where I buy almost all of my pantry staples. They have a ton of organic options and other choices that have only high quality/good for you ingredients. I love how easy it is to read the nutrition and ingredient labels on their website. You do need to pay a $5 per month membership fee to order from Thrive Market (think of it like Costco or Sam's Club – you make up for the membership fee through the savings on the products you buy). And, every annual membership sponsors a free membership for a family in need, so you can really feel good about it!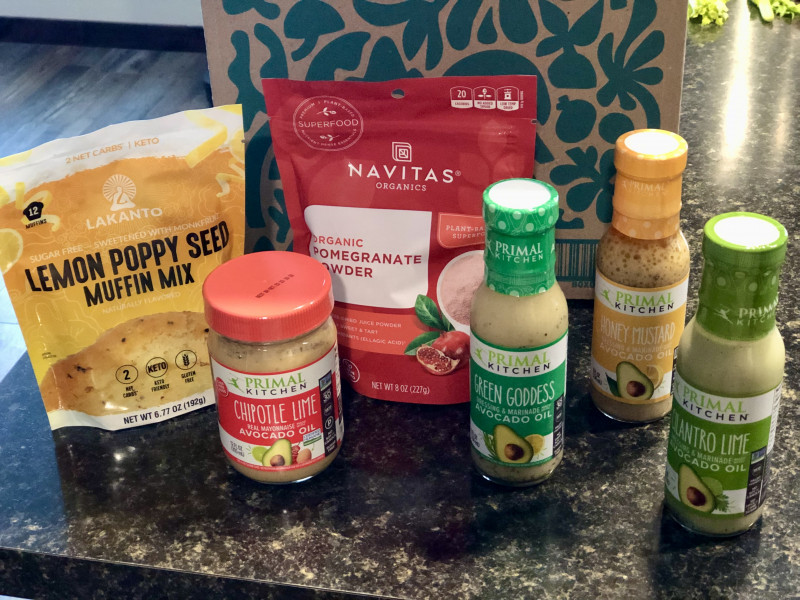 Thrive Market offers dry goods, frozen foods, meat & seafood, wine, vitamins, beauty product, personal care items, pet care, household cleaning items and more. I like that you can order from Thrive Market at any time and your order packs and ships very quickly. You can also choose to auto ship and save on items that you use very frequently. If you are following a specific/special diet you can even search/filter the foods by diet, which is a really nice feature! Also, one of my favorite features is the free gifts! When you place an order of $49 or more, you almost always get a free gift! Sometimes you get to choose your own free gift and other times they pick for you. For example on the day I wrote this review, the free gift was a tub of protein powder that's worth $50! If you don't like the current free gift, they change often, so you just have to watch to see what they are offering. If you are interested in trying out Thrive Market, use this link to save 40% off your first order! As a peace of mind, if you sign up for Thrive Market and don't love it, you can let them know within 30 days of signing up and get your membership fee refunded.
Thrive market does not have fresh produce, so that's where Misfit Market comes in for me.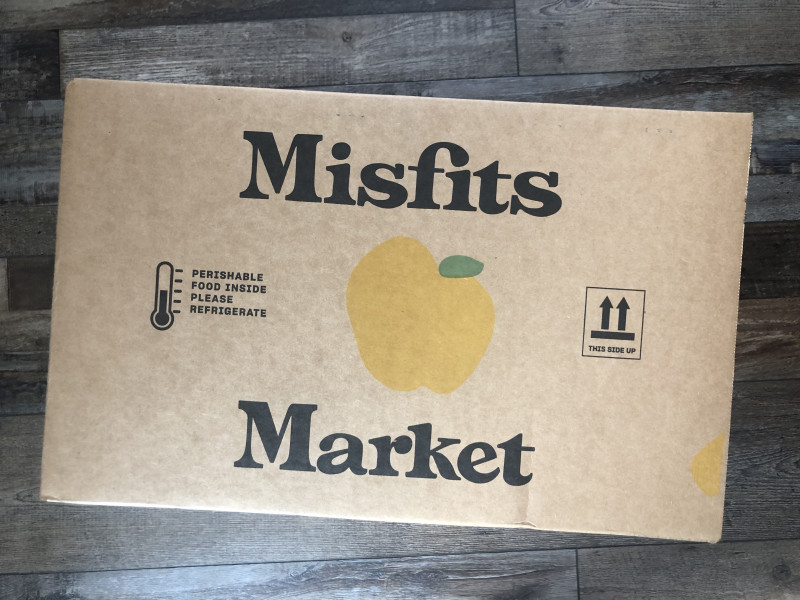 Misfit Market is where I buy almost all of my organic fruits and veggies. I can save up to 40% on organic produce vs. what I would pay at the local grocery store. Just be watchful if you are looking for organic produce that you choose the produce that says organic, because some of their produce isn't organic. Misfit Market offers a three day shopping window each week, then once the window closes if you have enough in your cart to have met the minimum order (which varies by where you live), you are automatically checked out and your produce will arrive on the scheduled day – usually two to three days later. You earn Misfit Market points for every order you place ($1 spent is 1 point) and these points can earn you either more free gifts or money off your next purchase.
At Misfit Market you can get the organic fruits and veggies as I mentioned, but you can also get meat, seafood, dairy, eggs, pantry staples and more. I appreciate how great their customer service is as well. I have had a couple times where some of the produce arrived and it wasn't good. It's as easy as going on their website and letting them know what the problem was and they will immediately credit you for any items that you had a problem with.

If you are planning to try out Misfit Market for yourself, use code COOKWME-AK6VXNJCTCE to get $10 off your first order.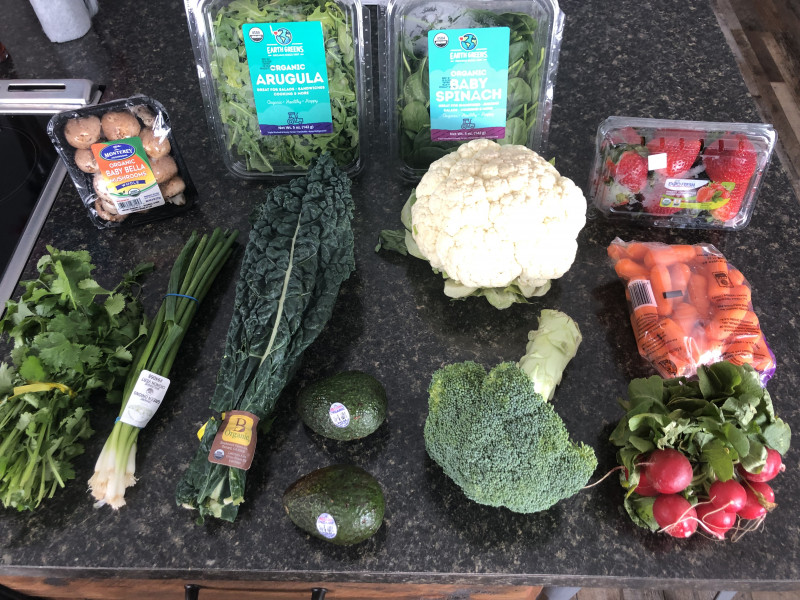 There you have it. My opinions on the best online shops to get organic foods delivered to my door. Tell me in the comments – have you tried either of these options and what did you think?


Hi, my name is Asha. I am 34-years-old and am a nurse by profession. Right now I am battling Breast Cancer. My husband and I have been married for 8 years and together we have a sweet seven-year-old daughter, a fun four-year-old son, and a lovable bunny named Caramel. I enjoy spending time with family, taking photographs, scrapbooking, hunting, fishing, cooking and gardening.
This post currently has 10 responses.