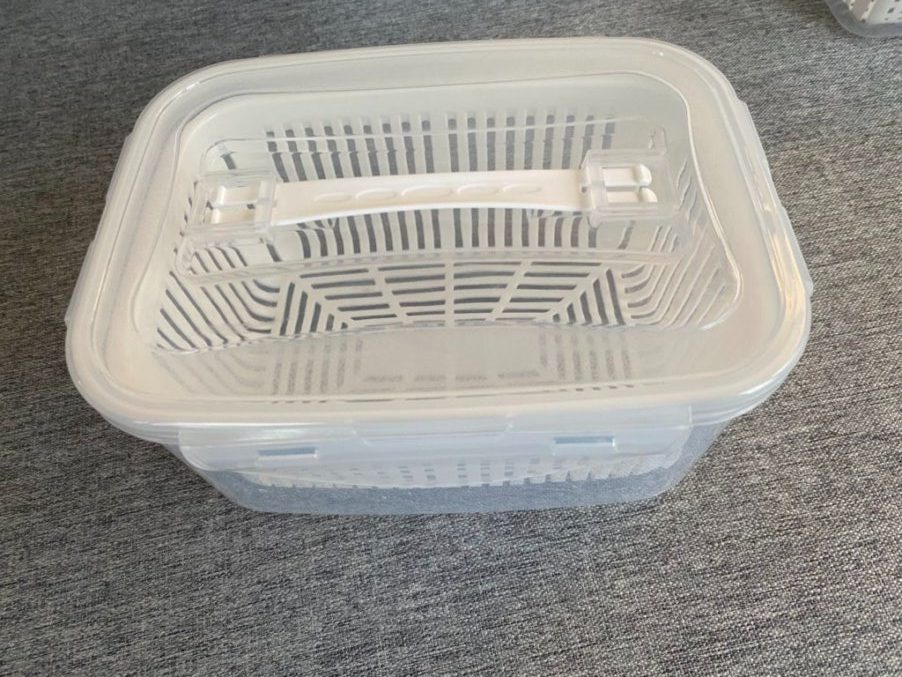 Luxear sent me fruit and veggie storage containers for review. All opinions are my own.
We all know that eating fresh fruits and veggies is great for our health. There can be a lot of things that can get in the way of ensuring that you consume them often enough, though.
For me, and I suspect for many others – one thing that sometimes gets in the way is the food going bad before we get around to eating it. With it just being two of us in my household, we don't go through food very quickly sometimes.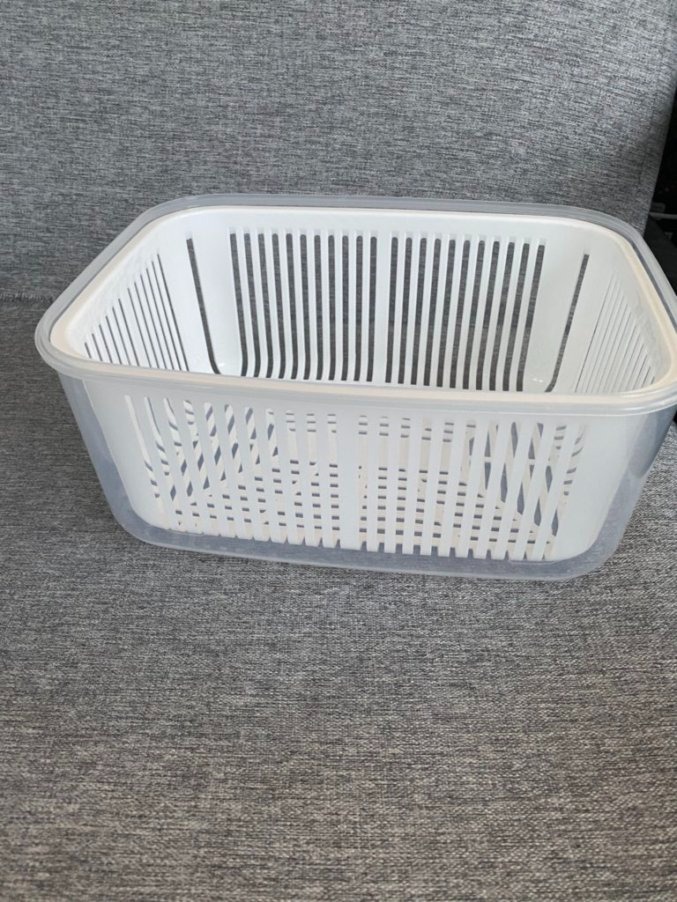 I was curious about trying the Luxear fruit and vegetable saver storage containers to see if they'd help our produce last a bit longer, which might result in our food going to waste less often.
While a pack of 5 bins doesn't sound like that much, I was kind of surprised at how much food storage this set of five really provides for us. The larger bins are really quite large. At first I thought, we'd never use ones that big! However, then I realized I was mentally comparing these to the glass storage bins that we use for food leftovers.
When we're storing leftovers, it's not usually a whole lot because, well, it's leftovers – not a whole meal. With that in mind, when I think about using these as soon as we go grocery shopping, it makes sense that we'd use some of the larger bins. For example, a bag of grapes would fit in the second or third largest bin. The smallest bin is still a useful size though, it would be perfect for blueberries or raspberries.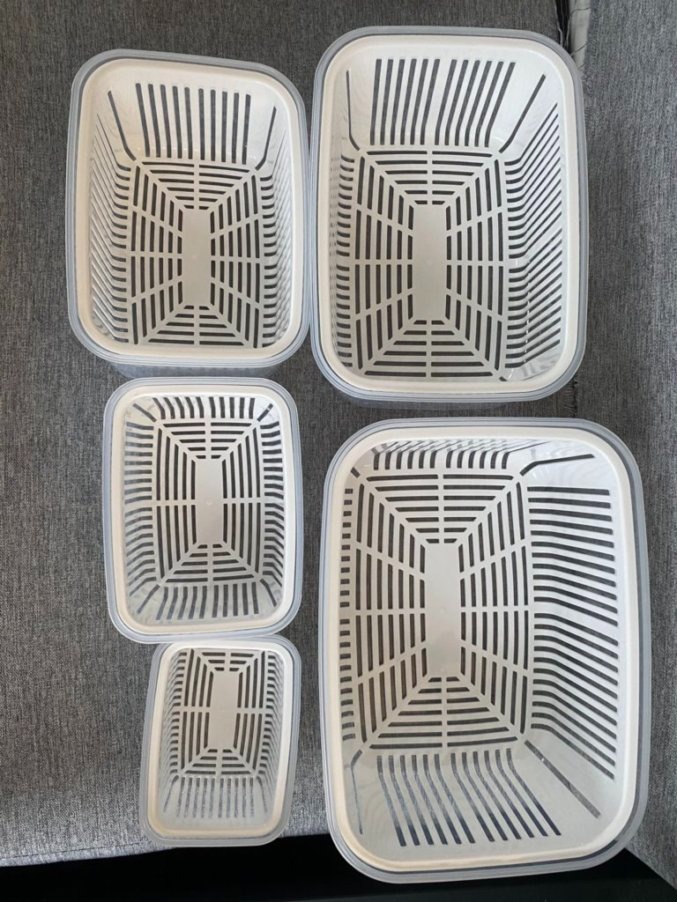 The concept is really pretty simple. they're clear plastic bins with plastic lids and silicone ring around the edge that allows for an air-tight close to keep what is inside really fresh. The main thing that makes these unique from most other airtight plastic storage containers is the " removable drain". These are basically plastic linings with several slots in the plastic. The purpose of the removable drain is to separate your food from any moisture that they produce.
So, if you place strawberries in a container with the plastic drain and they develop condensation over time, the moisture can settle down into the slots in the drain, getting it away from the fruit itself which helps keep the berries from rotting as quickly.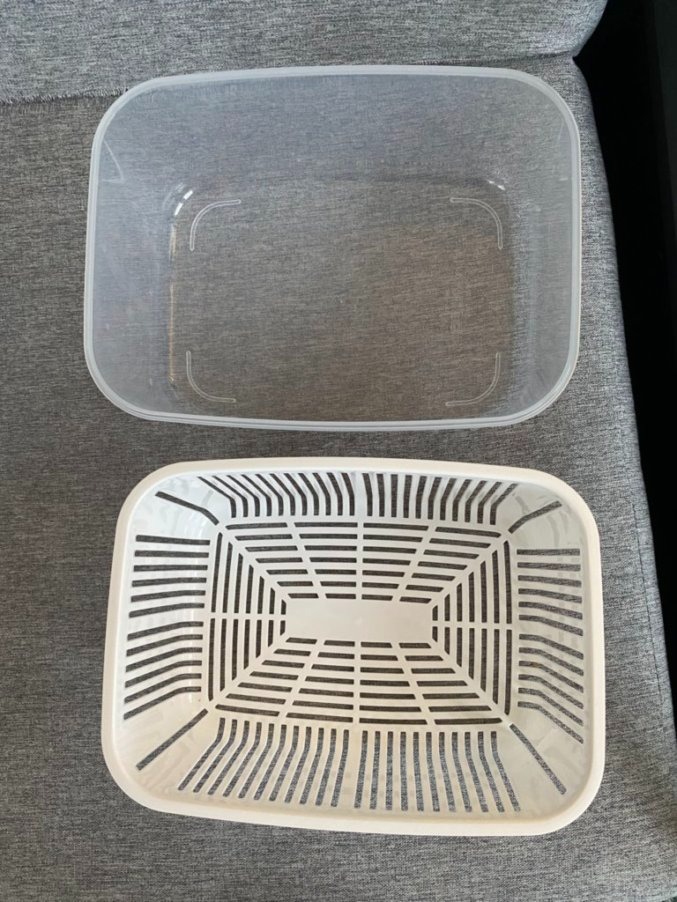 I haven't run any "experiments" to verify if these effectively extend the shelf life of produce and if so, by how much as that would require letting food go bad on purpose…but I feel good about using these! They're available right on Amazon and they come in green if you prefer that over white.
Discount code: Get 10% off! I have two codes for you. Which one you should use varies depending on which seller is listed in the "sold by" area. If it is Rywell Direct use the code ZP3IVG4Z. If it says sold by Luxear, use the code 8WI9FDLT. The expiry date for both is 12/31/2028.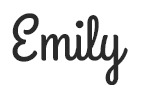 Hi there! I am Emily Evert, the owner of Emily Reviews. I am 28 and live in a small town in Michigan with my boyfriend Ryan and our two pugs. I have a large family and I adore my nieces and nephews. I love reading memoirs, and learning about child development and psychology. I love watching The Game of Thrones, Teen Mom, Sister Wives and Veep. I like listening to Jason Isbell, John Prine, and other alt-country or Americana music. I created Emily Reviews as a creative outlet to share my life and the products that I love with others.
This post currently has 7 responses.