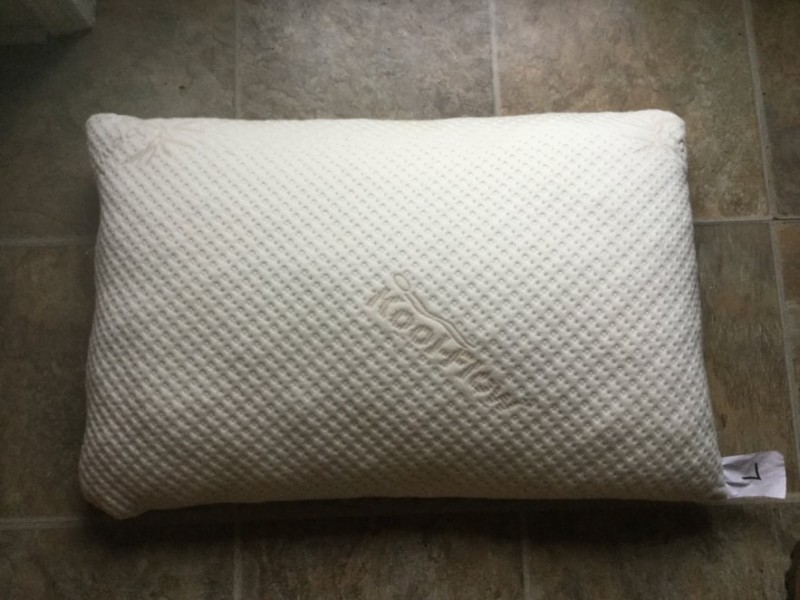 I was sent Snuggle-Pedic pillows for my review. All opinions are my own.
A few years ago I got a bamboo shirt for the first time. It was my first time seeing something bamboo that wasn't wood, so I was amazed at how soft it felt. Since then I have been a big fan of bamboo in bedding, clothing and so on.
My pillow and my boyfriend's pillows had both gotten pretty old. Mine had lost its elasticity and was feeling too flat to me. He still felt like his was comfortable but it has become discolored and I can't seem to get it back to the white it used to be.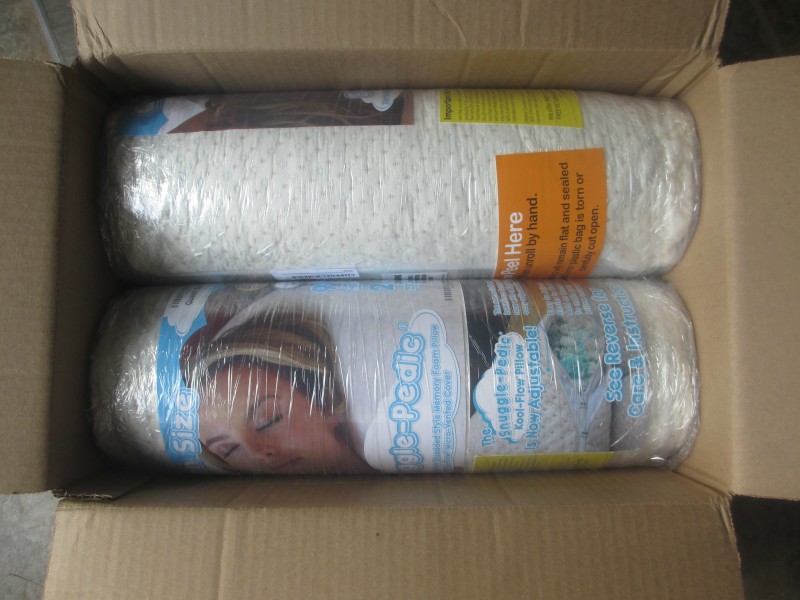 We were sent two queens-sized bamboo Snuggle-Pedic pillows. These pillows arrive vacuum sealed in little rolls. I was surprised at how small the packages were at first, and then just a few minutes later I was surprised at how large they were once the packaging was cut open. Both of our old pillows were sold as "queen sized" but these were slightly larger. They just barely fit inside our queen-sized pillow cases.
The outside of each bamboo pillow is really soft to the touch. It's so soft that it's comfortable to sleep on without a pillow-case. In fact, I think it's softer than the cotton pillowcases I have. Typically I would never use a pillow without a case on it, but the entire Snuggle-Pedic pillow can be machine washed so I feel more comfortable using it without a case.
One pillow fresh out of the package, next to the other still rolled up in the vacuum seal. 
We both went to bed with our Snuggle-Pedic pillows that first night. The next morning my report was "It's too thick. My head kept slipping down the pillow onto the bed because the middle is thicker than the edges. It's sort of shaped like a hill?"
Ryan laughed at me and then explained that he had the opposite problem. "It was too soft and thin. I felt like my head was too close to the mattress."
Ryan has always used a more firm pillow than I have. I had never noticed that we prefer different thicknesses, though. However, the pillows are adjustable fill! They are stuffed with a shredded style combination memory foam. You simply unzip the outside and grab a fistful (or more, or less) of material to remove if it's too full. I removed a few handfuls from my pillow and added it to Ryan's. The second night, I was able to stay on the pillow better but it still felt a little uneven, like the material, was primarily gathered at the center. However, after a few days of use, it sort of leveled out and found a new shape that is less rounded in the center. Since then I have been sleeping on it in comfort.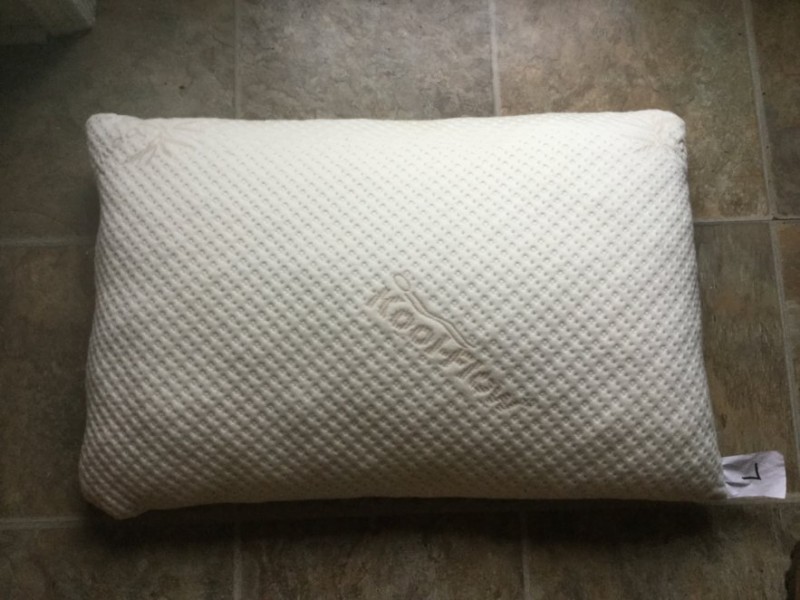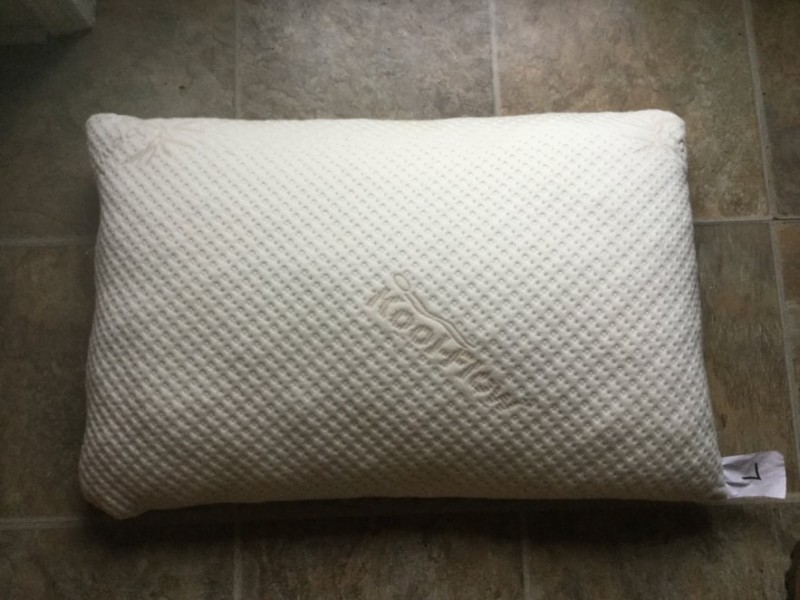 My pillow with some filling removed and being used for a couple of weeks.
I tried to convince Ryan to try the pillow again now that it had more filling, but he said he wasn't interested. I plan to keep it for my teenage sister to try. She spends the night with us and we keep a pillow here for her. She had commented that it was far too thin for her. So hopefully the second Snuggle-Pedic will be put to good use by her!
Snuggle-Ppedic bamboo pillows are available in standard, queen and king sizes. They have a 90-day trial so you can use it a full 90 days and then return it if you aren't satisfied! They also come with an incredible 20-year warranty. I had no idea a pillow could last that long!
Buy it: Visit Snuggle-Pedic to check out their pillows, mattress toppers and mattress.
Win it: A queen-sized Snuggle-Pedic pillow. Giveaway is open to the US and will end 10/21/2017.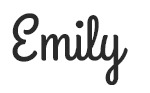 This post currently has 7 responses.