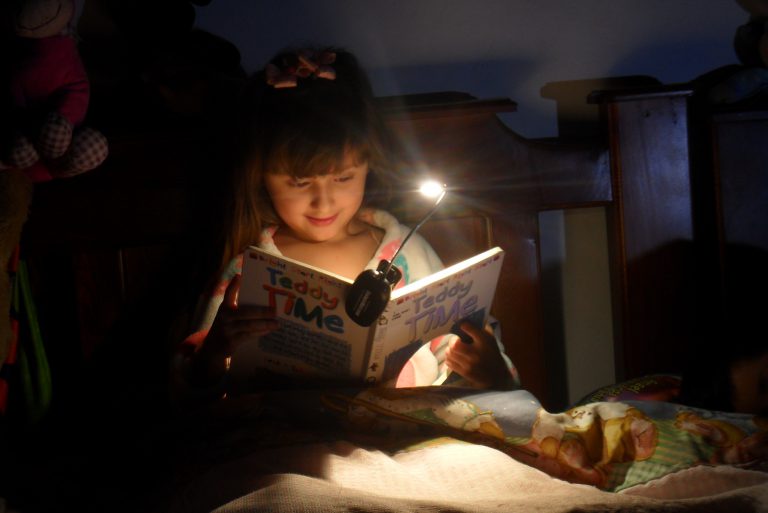 Thank you to Ecologic Mart for providing me with products to facilitate my blog review. All opinions are 100% my own.
My daughters and I enjoy reading in bed at night. Usually, we read with our bedroom lights on. Then when we are ready to go to sleep, we have to get out of our warm toasty bed to get up and turn off the light. What a bummer!
To make reading in bed at night more convenient, I decided to get the three of us book lights. As usual, I did some research and found Ecologic Mart Reading Lights.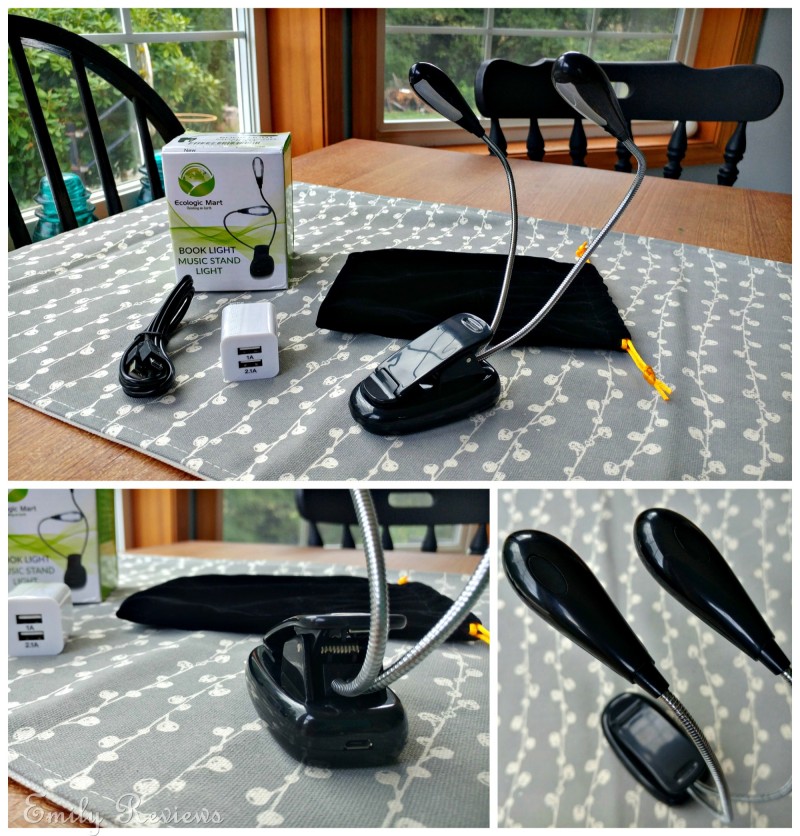 Ecologic Mart offers two lights- a Warm Book Light and a Music Stand Light. Both lights have wonderful features:
4 Bright LED on Each Head
Strong Clip
Easy to Use
Rechargeable
3 Brightness Levels
Concave switch
Frosted Covert
Dual Charger
2m Cable
Micro USB Connector
Double Padding
Travel Bag
Replaceable Battery
Low Battery Alarm
Built-in Charging Indicator
Built-in Battery Status
Warm and Cool Models
We have had our new reading lights for a while now. The warm glow emitted from the LED lights is perfect for reading in bed. They are just the right amount of light to comfortably see, while not enough light to disturb your bedmate. Having the lights has made it easier to transition from reading to going to sleep. No more getting out of our warm beds to walk across the room to turn off the light. I am so happy I found Ecologic Mart.
Not only are these lights good for reading in bed and attaching to your music stand, but they also work well with BBQing at dusk, plumbing under the sink, repairing a computer, emergency lighting, fly tying, sewing, crafting, jigsaw puzzle building, and more.
Buy It: Please visit the Ecologic Mart website to see the great selection of products they offer and convenient shopping locations.
Connect: Don't forget to follow Ecologic Mart on Facebook, Twitter, and Pinterest for the latest product announcements and special offers.
WIN IT: TWO winners will each receive a Warm Book Light from Ecologic Mart. This is a US giveaway and it is scheduled to end on 12/01/2017. Good luck.


This post currently has 8 responses.