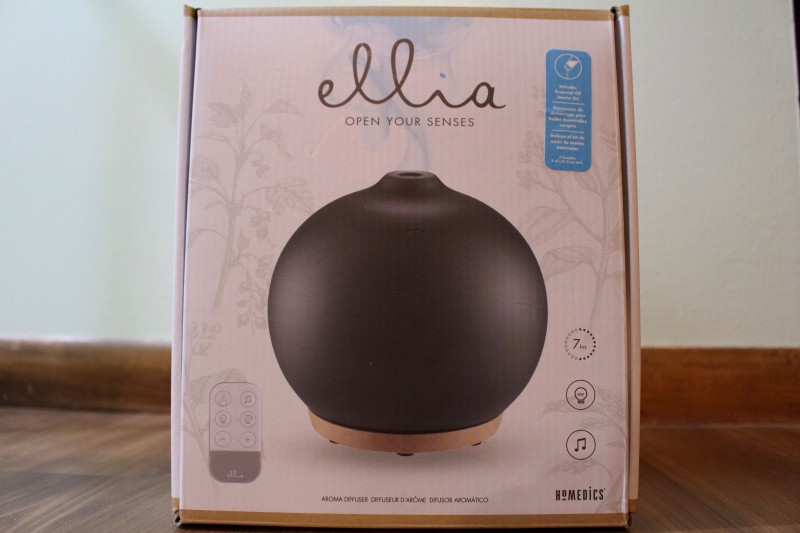 Thank you to HoMedics for sending product in exchange for this feature post.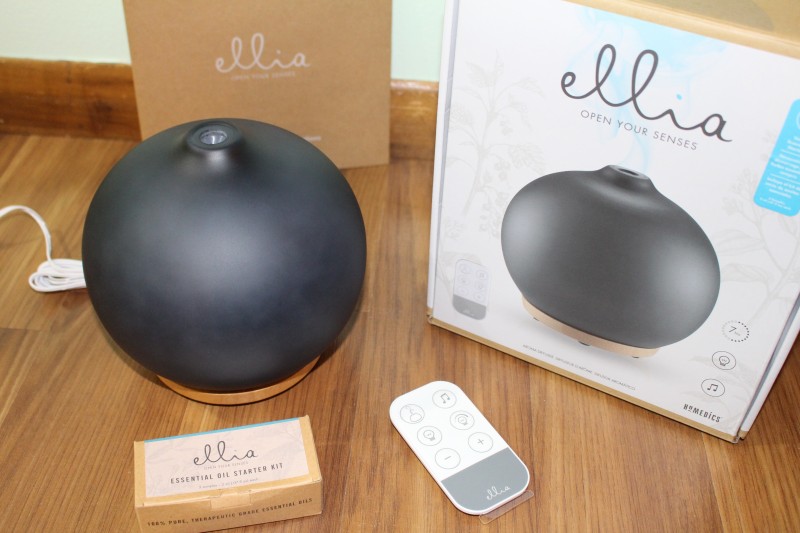 Ellia is a line of diffusers and essential oils, born from the wellness experts at HoMedics, to help "transform your space and your spirit".
A wonderful holiday gift for yourself or someone else!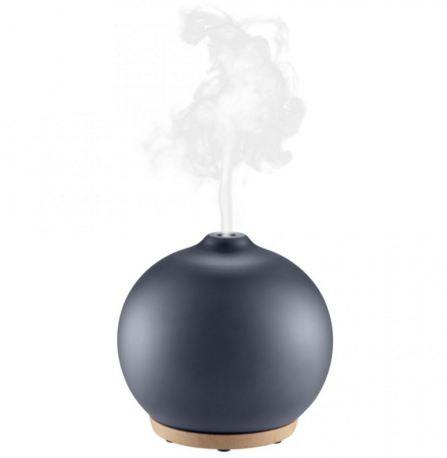 The Ellia Adore Ultrasonic Aroma Diffuser is easy to use, just add up to seven drops of your favorite essential oil. Soon the natural aromas will fill your home or work area. A remote is included to control the mist, light, and sound features. It can deliver of up to seven hours continuously or 14 hours intermittently. It also features a color-changing light and a host of relaxing and uplifting sounds to help you relax.

The Ellia Adore Ultrasonic Aroma Diffuser comes in three colors: green, cool or smoke. This unique diffuser features a rounded, frosted glass design, and will complement almost any décor. If this diffuser isn't your style, there are a number of other Ellia diffusers (at a range of prince points) to choose from as well.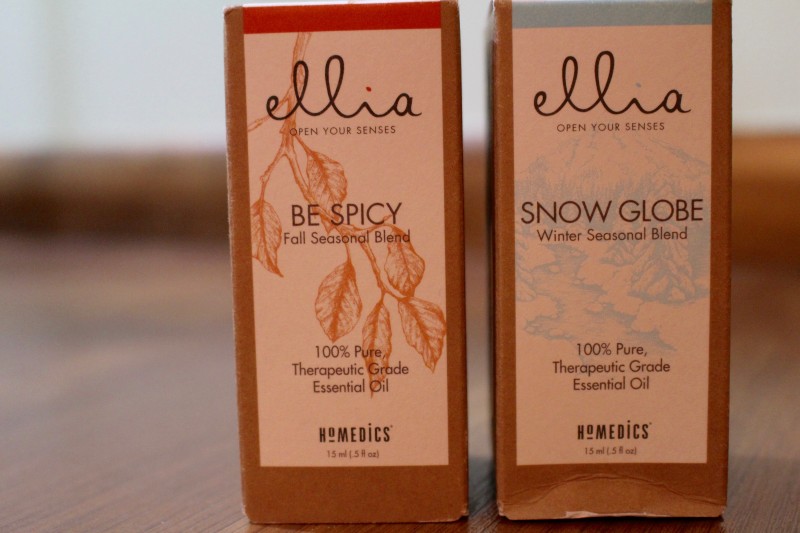 Ellia also provides 100% pure, therapeutic grade essential oils. A sample starter pack of essential oils comes included with the Ellia Adore Ultrasonic Aroma Diffuser, but other essential oils and carrier oils can be purchased separately. There is a large variety of scents to choose from.
What scent would you most like to have diffusing in your home or office right now?
Buy It: Head over to Ellia.com to see for yourself the great selection of products they offer.
Connect: Don't forget to like them on Facebook, follow them on Twitter, and subscribe to their
YouTube channel for all the latest news and promotions.


Hi, my name is Asha. I am 34-years-old and am a nurse by profession. Right now I am battling Breast Cancer. My husband and I have been married for 8 years and together we have a sweet seven-year-old daughter, a fun four-year-old son, and a lovable bunny named Caramel. I enjoy spending time with family, taking photographs, scrapbooking, hunting, fishing, cooking and gardening.
This post currently has 24 responses.