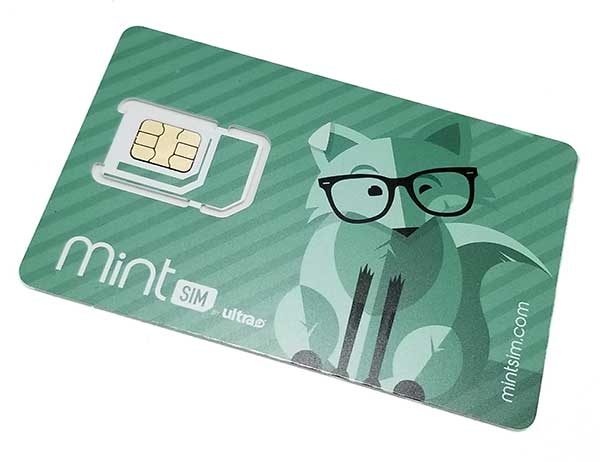 I was provided with MintSim service for review. All opinions are my own.
I have a bit of an odd secret to share. For the past few years, Ryan and I have shared a single cell phone. I know, that's weird. However, I am just very frugally minded in certain ways. We both work from home, so we spend most of our time around each other. Of course, we occasionally go out without each other but it's typically some sort of social event when that happens. So, when I leave the house to hang out with a friend or my sister, I could use their phone in an emergency. The same goes for him. Many years ago I had a phone plan that allowed me to pay 10 cents per text or 10 cents per minute and I would spend less than $5 a month! That's how rarely I need a phone when Ryan is not with me. That company went out of business and the cheapest I have been able to find since then was $30 a month or so, which just seemed silly to me when I want less than 100 texts or calls per month!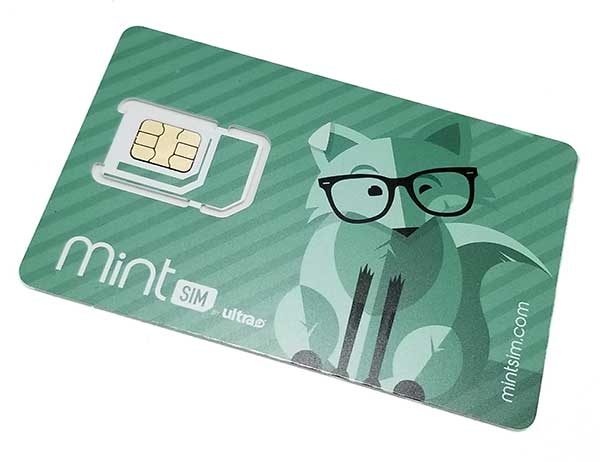 I recently discovered MintSim and their super affordable wireless plans and I am back to having my own phone because the prices are reasonable for my needs. You pay upfront, and 3 months of service cost $45 so that's just $15 a month. At that rate, you get unlimited calls and texts. You also get unlimited data, though it's only 4g LTE for the first 2 gigs. This is for the most affordable plan, though if you want more than 2GB of 4G data you can upgrade to the 5GB or 10GB plans.
When you sign up you are mailed  Sim card that can go in any compatible phone. I had an unlocked phone laying around that I put my Sim into. If you have an old phone use the Bring Your Own Phone tool to see if it's compatible with MintSim.
I live a rural area in general, and my address is a particularly bad spot for reception. I believe it is because we have a little pond/lake in our side yard. Ryan's phone service is spotty at home, but great elsewhere. I've found that my MintSim service (which uses T-mobile towers) is very spotty at home inside the house, sometimes non-existent. It works fine as long as I step outside the house. However, literally anywhere other than home that I have been in the past 2 weeks or so has had service both inside and out. I've watched my service as we've driven around town, went to stores and visited family members over the Thanksgiving holiday and it worked well consistently. Seems how I primarily want the phone to use when not at home, it does the trick for me. I also have WiFi at home so I can have the phone switch to WiFi when at home anyway. Be sure to check the coverage map and to read it closely. If I type in my address it appears green (meaning coverage) and in the symbols, it shows that it is likely to work outside or when sitting in a car, but NOT inside a home or business. This is approximately true, although I can get signal within the house on occasion. So the map is a little conservative in my experience.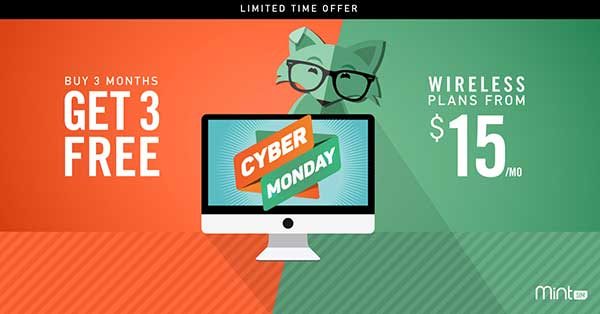 Today is Cyber Monday and MintSim has an unbelievable deal going. When you buy 3 months of service, you get 3 months free! So, you can sign up for three months at $45 and get an additional 3 months FREE. Six months of service for $45 total! 
MintSim service would make a wonderful gift. If you purchase a plan through MintSim, it starts once you activate a Sim in a phone so you can buy now as a gift, and the plan will begin for your recipient once they get activated.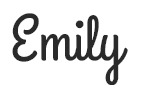 Hi there! I am Emily Evert, the owner of Emily Reviews. I am 28 and live in a small town in Michigan with my boyfriend Ryan and our two pugs. I have a large family and I adore my nieces and nephews. I love reading memoirs, and learning about child development and psychology. I love watching The Game of Thrones, Teen Mom, Sister Wives and Veep. I like listening to Jason Isbell, John Prine, and other alt-country or Americana music. I created Emily Reviews as a creative outlet to share my life and the products that I love with others.
This post currently has 8 responses.