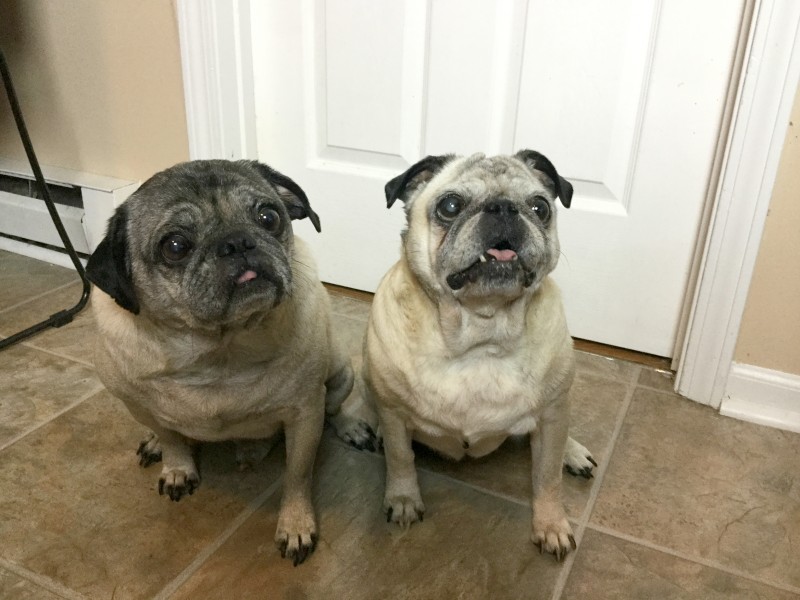 This post is sponsored by Hill's® Science Diet® and the BlogPaws® Pet Influencer Network™. I am being compensated for helping spread the word about the Adopt A Senior Pet Month and 'Mission Adoptable' Campaign, but Emily Reviews only shares information we feel is relevant to our readers. Hill's Pet Nutrition, Inc. is not responsible for the content of this article.
Did you know that senior pets typically have lower adoption rates than younger animals? I adopted my pugs Frank and Beans when they were 8 and 9 years old. Pugs typically have a life expectancy of 12-15 years, so I was a little surprised that we got some concerned or even negative comments we received about adopting a senior dog. These two little dogs have brought so much joy into our lives in the past 4 years since we brought them home. I'm absolutely crazy about them! I always try to give words of encouragement to people I know who are considering adopting an older dog. I think it's a wonderful thing to do! Senior dogs still have a lot to offer, so it makes me sad that they are often overlooked in shelters.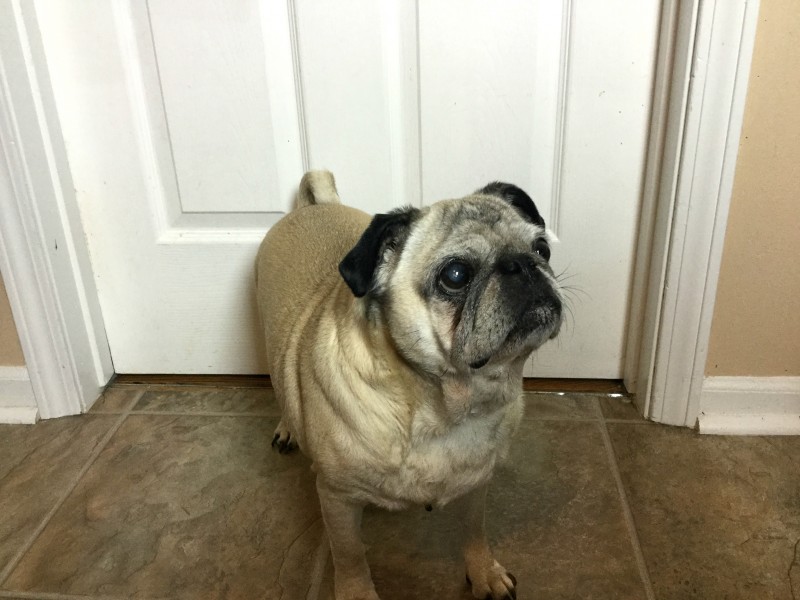 November is Adopt A Senior Pet Month. Hill's has teamed up with Animal Planet to do a web series called Mission Adoptable. Their goal is to show how adoptable older pets really are.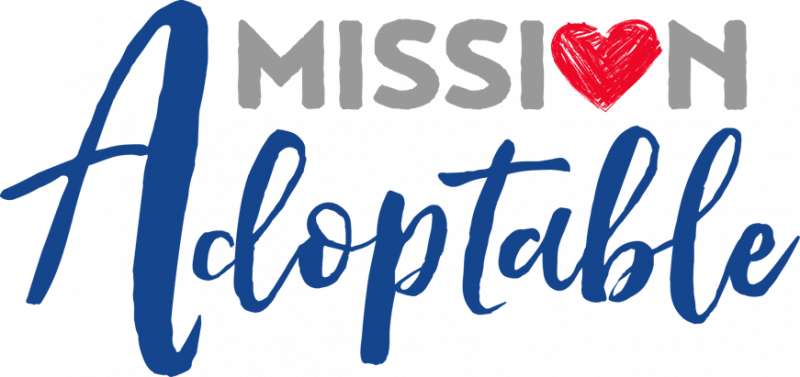 I just love seeing her run and play! Visit the Mission Adoptable page to see more adorable videos of pets finding their forever homes. If they touch your heart, consider visiting your local shelter and specifically look at the senior dogs or cats available, as many other people visiting the shelter will be overlooking those pets. When we adopted our pugs we had a similar experience of watching them slowly come out of their shell. Even now at ages 12 and 13 they enjoy playing but only with people who they are close with. It's incredible what finding a new home that meets their nutritional, exercise and social needs can do to dog!
Hill's® Science Diet® dog food is specifically formulated for pets ages 7 and older to help fight the effects of aging. We've been using the Hill's Science Diet Natural Vitality For Toy & Small Breeds and my pugs absolutely love it. Older animals have different nutritional needs from young dogs, so it's important to me to choose a formula for seniors. If you have an older pet and you want to help fight the effects of aging, try Hill's Science Diet Natural Vitality.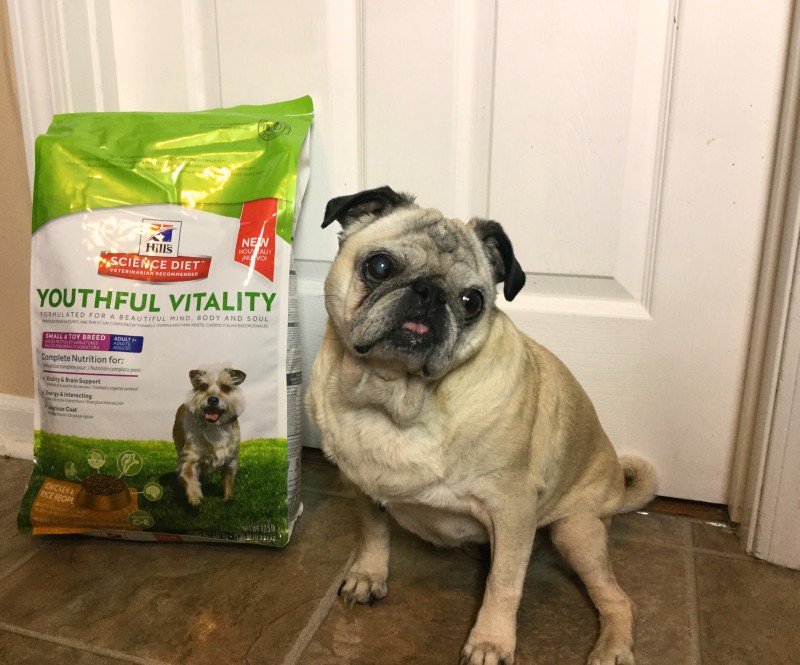 Learn more about Hill's Science Diet by visiting the Hill's website or by following them on Twitter, Facebook and Instagram.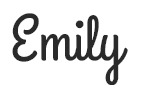 Hi there! I am Emily Evert, the owner of Emily Reviews. I am 25 and live in a small town in Michigan with my boyfriend Ryan and our two pugs. I have a large family and I adore my nieces and nephews. I am a calorie counter who loves soda. I budget to save money so I can spend it on my dogs. I love reading memoirs, and learning about child development and psychology. I love watching The Game of Thrones, Teen Mom, Sister Wives and Veep. I like listening to Jason Isbell, John Prine, Kris Kristofferson and Blue October. I created Emily Reviews as a creative outlet to share my life and the products that I love with others.
This post currently has 18 responses.