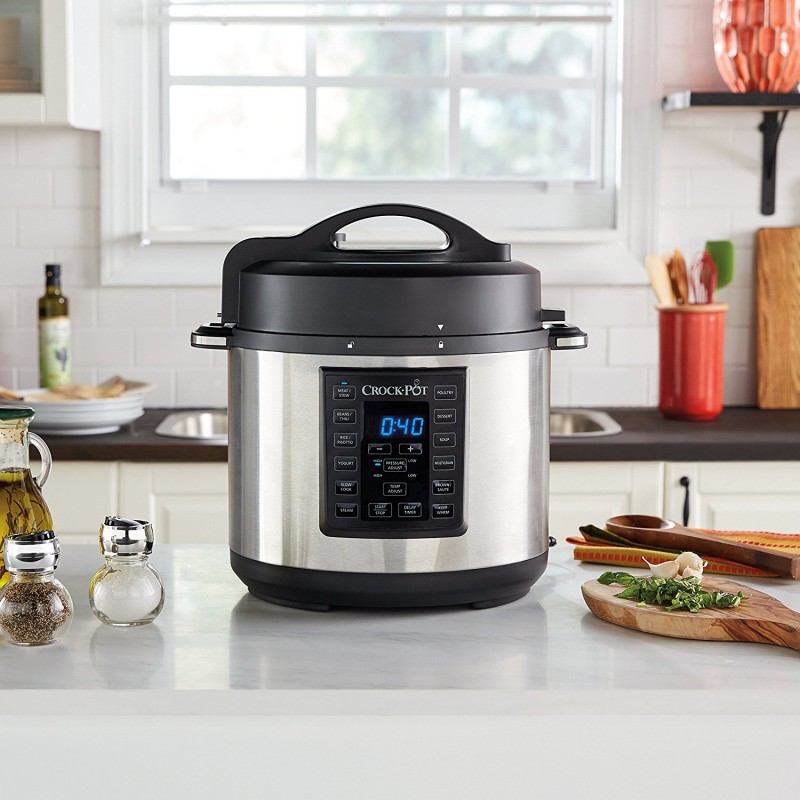 Thank you to Crock-Pot for providing me with products to facilitate my blog post. All opinions are 100% my own.
For years, Crock-Pot has been helping us prepare homemade meals. The Crock-Pot slow cooker changed the way we made meals. It allowed us to cook while we were busy doing "life".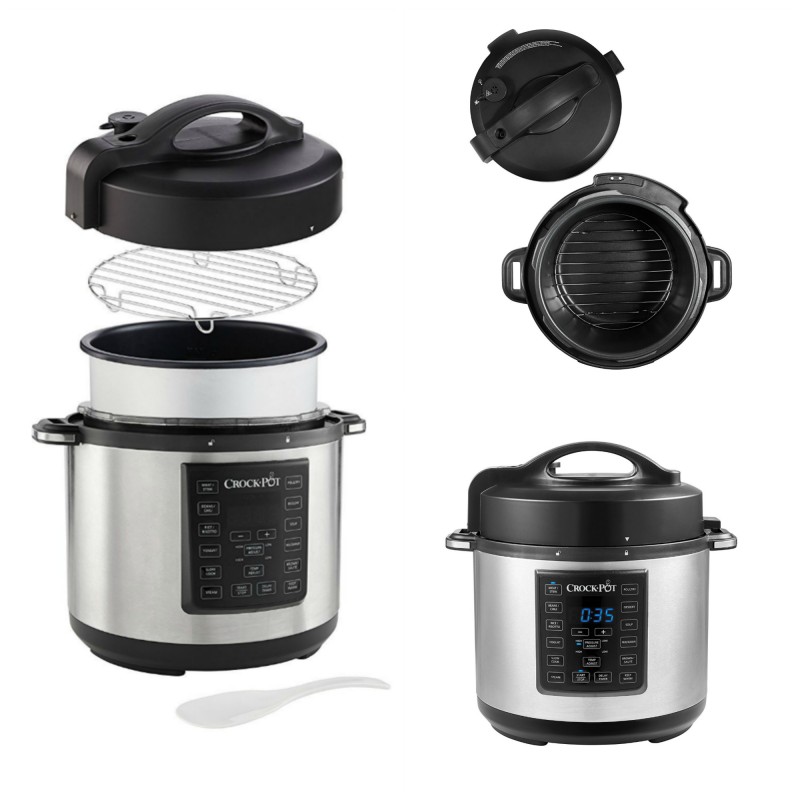 Hold on to your apron-strings, because Crock-Pot has done it again! Let me introduce you to the NEW Crock-Pot Express Crock Multi-Cooker. The Express Crock is going to allow us to prepare homemade meals in a matter of minutes! The NEW Crock-Pot Express Crock Multi-Cooker is an all-in-one appliance; it can slow cook, pressure cook, brown, sauté, and steam. Users can easily cook with eight one-touch digital meal settings. The Crock-Pot Express Crock Multi-Cooker comes with a recipe book, steaming rack, and serving spoon.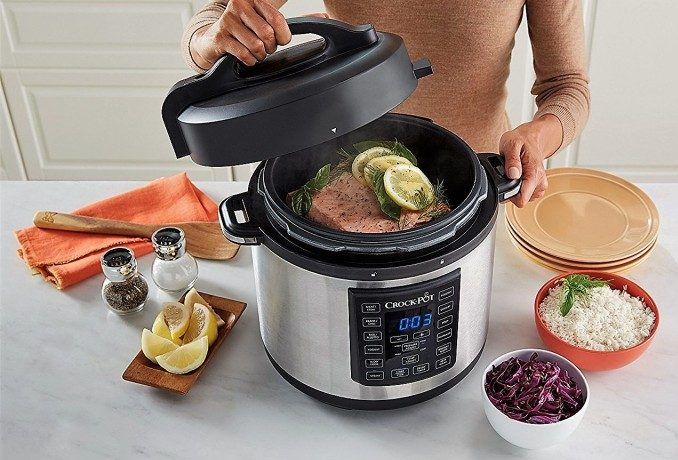 While looking through the included Express Crock recipe book, one recipe caught my attention immediately, the Herbed Salmon Parcels. Herbed Salmon Parcels ONLY take 3 minutes to cook in the Crock-Pot Express Crock Multi-Cooker! Take a look at this drool-worthy recipe-
Ingredients-
4 x 7 oz fillets salmon, skin on
1 lemon, finely sliced
1 bunch fresh basil
1 bunch fresh dill
3½ tbsp butter, room temperature
Salt and freshly ground black
pepper, to taste
2 cups water
Directions-
Place each piece of salmon in the middle of an 8˝ x 8˝ square of baking paper. Evenly divide lemon, basil and dill, and place over salmon. Dot with butter. Bring corners of the baking paper to the center and secure to form a parcel. Place 2 cups of water in the base of the Cooking Pot. Place Steaming Rack over water. Place salmon parcels on the rack. Secure the lid. Press STEAM, set pressure to HIGH, and adjust the time to 3 minutes. Make sure the Steam Release Valve is in the "Seal" (closed) position. Press START/STOP. Once cooking has completed and the pressure is released, allow to cool.
I can hardly wait to make the Herbed Salmon Parcels!
Buy It: Please visit the Crock-Pot website to see the great selection of products they offer and convenient shopping locations.
Connect: Don't forget to follow Crock-Pot on Facebook, Instagram, and Pinterest for the latest product announcements and special offers.
Win It: One winner will receive a Crock-Pot Express Crock Multi-Cooker. This is a US giveaway and it is scheduled to end on 12/20/2017. Good luck.


This post currently has 15 responses.