Thank you to Over the Moon Bridal for sending product for review in exchange for my honest opinion.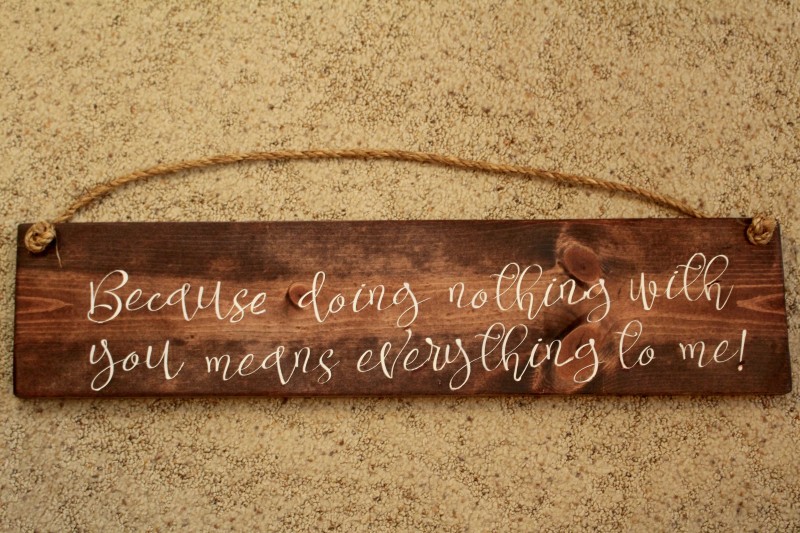 We have a big family wedding this year – my brother-in-law is getting married. My husband, daughter and I are in the wedding. The wedding is in August, and between now and then I have two bridal showers to attend for the bride. I have been searching for just the right gifts for her. I partnered with Over the Moon Bridal in 2016, and still have that custom burlap wall art on display in a frame on my nightstand. Knowing I wanted a beautiful custom gift, I reached out to Over the Moon Bridal again to help me create the perfect one.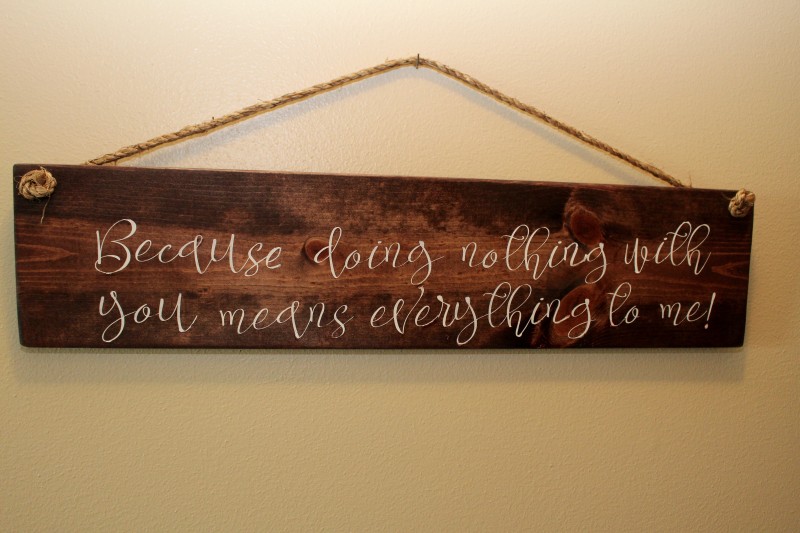 Since my brother-in-law and soon to be sister-in-law are searching for a home, I wanted to get them something special for their new place. I asked her what her favorite quote was and she decided on this one: "Because doing nothing with you means everything to me!" The owner of Over the Moon Bridal on Etsy (Jenette) is wonderful to work with. She custom made this wood sign, and it turned out wonderfully. It's something I know my soon to be sister-in-law will love and appreciate.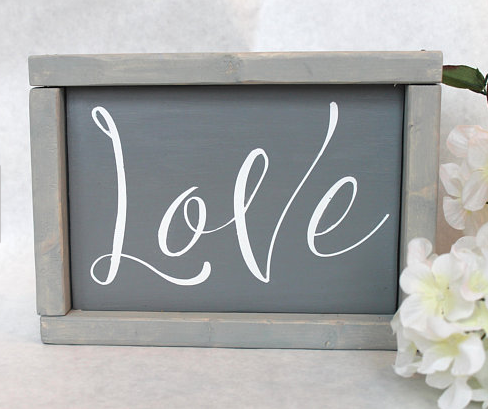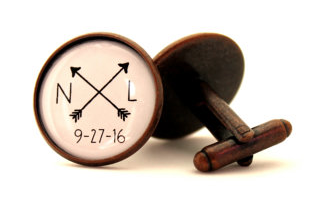 Over the Moon Bridal makes quality wedding items for reasonable prices. They provide a variety of items including veils, headpieces, cuff links, flower girl necklaces, table decor, wooden signs, wall decor and more. If planning a wedding or looking for a custom wedding gift, Over the Moon Bridal has some wonderful customizable choices.
Buy It: Head over to Over the Moon Bridal to see for yourself the great selection of products they offer.
Connect: Don't forget to like them on Facebook for all the latest news and promotions.



Hi, my name is Asha. I am 30 years old. I am a nurse by profession. I am married to a wonderful man, have a sweet 3-year-old daughter, a newborn son, and a lovable bunny named Caramel. I enjoy spending time with family, taking photographs, scrapbooking, hunting, fishing, cooking and gardening.
This post currently has 2 responses.