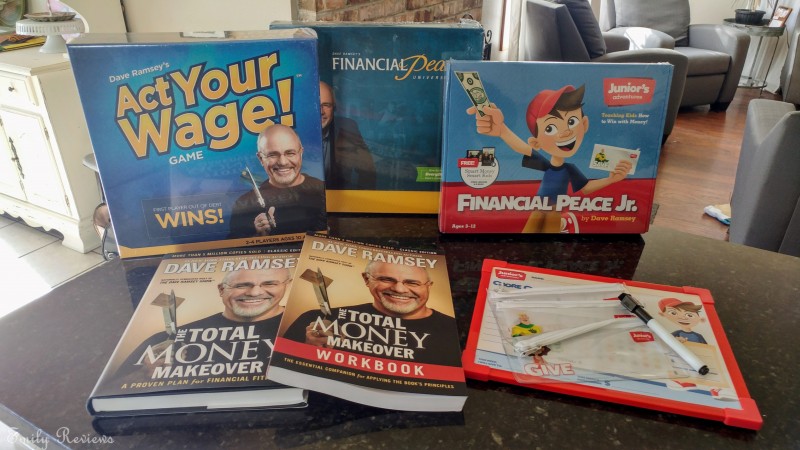 Thank you to Dave Ramsey for providing me with products to facilitate my blog review. All opinions are 100% my own.
Have you ever heard of Dave Ramsey? If not, let me give you a quick introduction. Dave Ramsey is a money-management expert. By the age of 26, Dave had established a $4 million real estate portfolio, only to lose it by age 30. Using the lessons he learned, Dave rebuilt his financial life. Now he is sharing what he learned with others. With Dave's tips and a little help with cabot financial, you can learn how to get out of debt, take control of your finances, and find financial peace.
I had heard about Dave Ramsey years ago. At that time, I didn't pay to much attention to what was being said because I wasn't in debt. Little did I know, Dave didn't just teach about getting out of debt. Now I realize that in addition to showing you how to get out of debt, he also shows you how to budget, save, build a retirement, plan for emergencies and more.
It was funny. When I received an email to review Dave's products, I had several tabs open on my browser. One of them happened to be the Dave Ramsey website. My husband and I had been researching the program the night before. We decided it was something we wanted to pursue. That day, I was going to choose a few products to start with. After talking with the company representative, we decided it was a good idea to start with the Total Money Makeover books, Financial Peace University set, Financial Peace Junior kit, and an Act Your Wage game.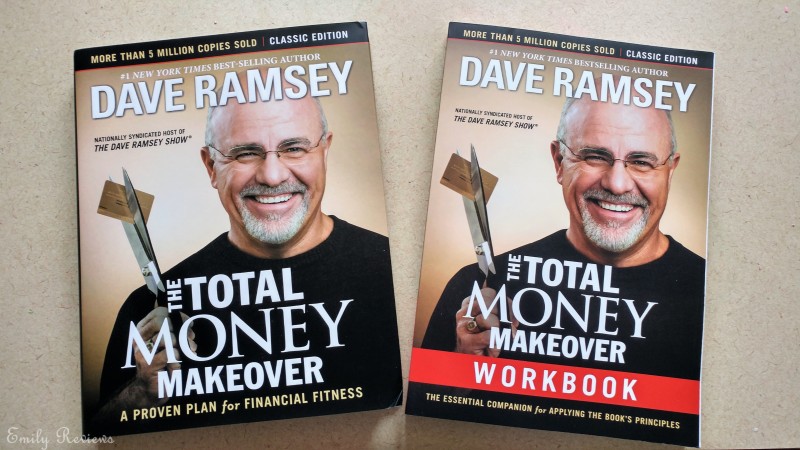 The Total Money Makeover books and Financial Peace University set have been enlightening. Even though we don't have a lot of debt, these products have shown us several ways we can improve our financial situation. They have given us tips that we could easily incorporate into our daily lives as well as others that would challenge us to be better. We now have a plan in place for saving money, building our retirement, and cash flowing unexpected expenses. After using the Total Money Makeover books and the Financial Peace University set, I do in fact feel more at peace with our finances. I know it will get even better as we put more of Dave's lessons into practice.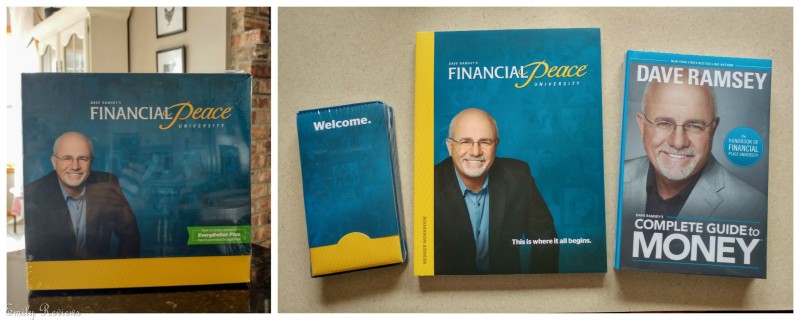 Teaching our two tween daughters about finances had been difficult. Like many kids, they didn't question where our money came from or what expenses we had. We talked to them about budgets and savings but, weren't giving them hands-on lessons.  With the Financial Peace Junior Kit, we learned how to teach the girls about financial responsibility. The workbook that comes in the kit makes it fun. It has a variety of age-appropriate lessons. The kit also comes with a chore chart. Each week the girls have a set of chores. If they complete them every day of the week, they earn their allowance. If any are missed, they are docked. When they receive their allowance, they divide that money into three zippered pouches- Give, Save, and Spend. By doing this, we hope to show the girls how to be financially responsible for themselves and to how to have a mind for helping others.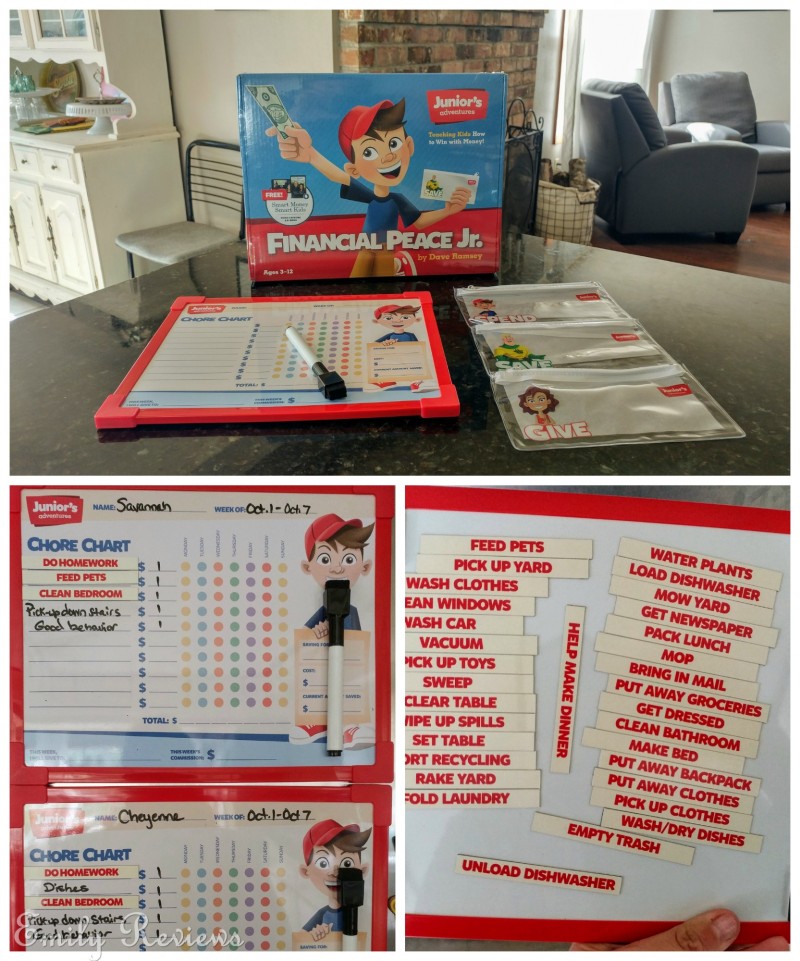 Talking about finances can be stressful. To lighten the mood and have some fun, we got the Act Your Wage game. The Act Your Wage game is a fun way to show kids that life has both expected and unexpected financial obligations. Players earn money, pay bills and take on spontaneous expenses and winnings. Act Your Wage is kind of a combination of Monopoly, Life, and Pay Day. We had a lot of fun playing Act Your Wage.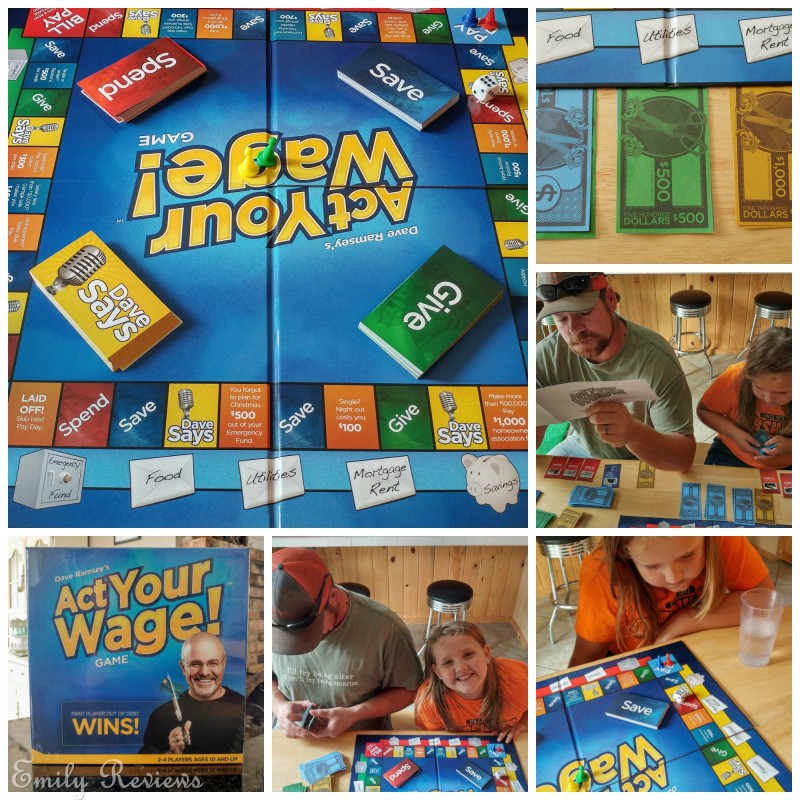 If you are interested in taking control of your finances, I strongly suggest looking into Dave Ramsey's program.
Buy It: Please visit the Dave Ramsey website to see the great selection of products they offer and convenient shopping locations.
Connect: Don't forget to follow Dave Ramsey on Facebook, Twitter, and YouTube for the latest product announcements and special offers.
WIN IT: One winner will receive an Act Your Wage game from Dave Ramsey. This is a US giveaway. The Dave Ramsey giveaway is scheduled to end on 10/18/2018. Good luck!


Hello, my name is Laurie. My family and I live near the Oregon coast. When we aren't at work, in school, or on the volleyball court, we enjoy traveling, cheering for our favorite sports teams, playing outdoors, and checking off items on our bucket list. We are lucky in that both sets of our parents, as well as our siblings and their families, live within an hour of us. We get together often to help one another out, celebrate milestones, and go on adventures together.
This post currently has 4 responses.