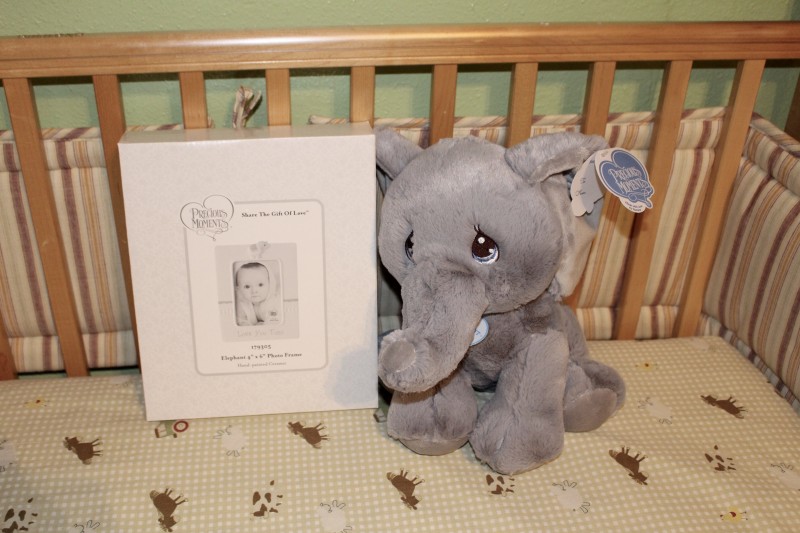 Thank you to Precious Moments for sending product for review in exchange for my honest opinion.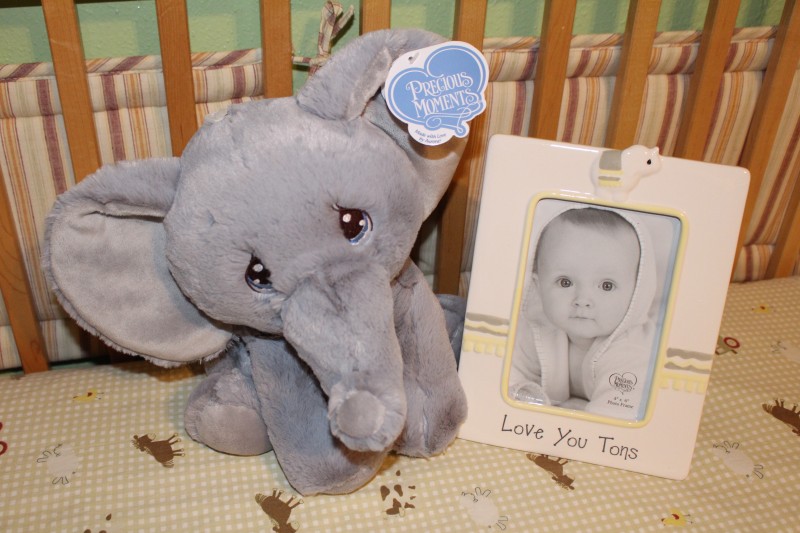 Our little boy will be arriving via scheduled c-section in less than one month (or sooner if he so chooses). We are having so much fun getting ready for his arrival! Our daughter loves to talk about her baby brother and she has just started asking me "Is he out yet?" A few weeks ago, I jumped at the chance to partner with Precious Moments to showcase some of their Baby Gift Sets. These gift sets will make wonderful baby shower gifts or even gifts for new babies for the upcoming holiday season.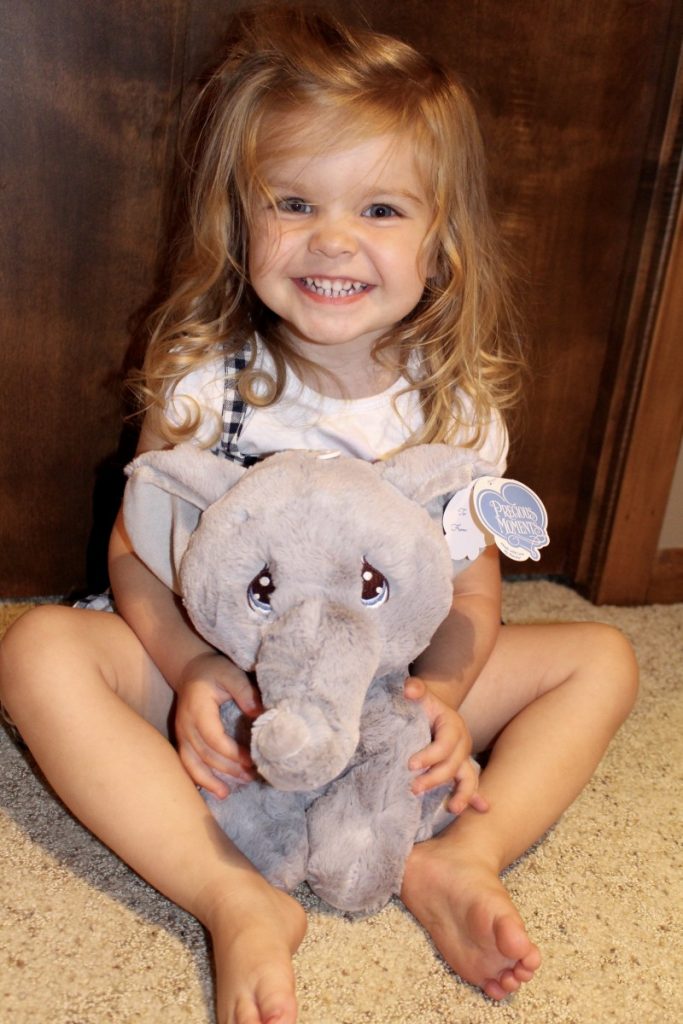 These Precious Moments Baby Gift Sets feature adorable Aurora Plush and Luvsters with coordinating Precious Moments infant gifts (see below). As you can see above, the plush are SUPER soft and just asking to be cuddled. Our daughter is having a wonderful time 'breaking in' her little brother's new Precious Moments elephant plush and she assures us she will share with him once he arrives.


In the gift sets, the Aurora Plush are accompanied by coordinating Precious Moments gifts designed to complement any nursery. The Gift Sets include items from class Precious Moments baby lines that include My Precious One (a collection featuring a adorable baby giraffe), Love You Tons (with an precious elephant), and Heaven's Blessings (a collection with a sweet little lamb). The plush are paired with items like a photo frame, nightlight, snow globe, music box or first bank.
What do you think? Is there anyone in your life that one of these sweet sets would make the perfect gift for?
Buy It: Head over to Amazon to see for yourself the great selection of Precious Moments Gift Sets they offer.
Connect: Don't forget to like them on Facebook, follow them on Instagram and Pinterest for all the latest news and promotions.


Hi, my name is Asha. I am 30 years old. I am a nurse by profession. I am married to a wonderful man, have a sweet 3-year-old daughter, a newborn son, and a lovable bunny named Caramel. I enjoy spending time with family, taking photographs, scrapbooking, hunting, fishing, cooking and gardening.
This post currently has 6 responses.