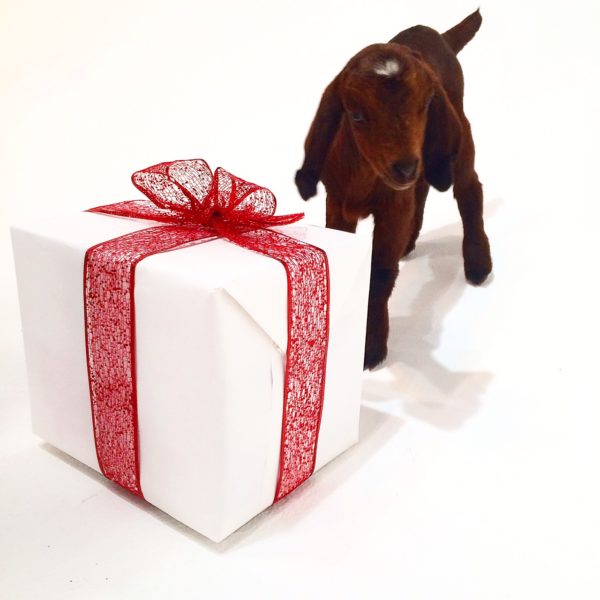 Thank you to Beekman 1802 for providing me with products to facilitate my blog review. All opinions are 100% my own.
Beekman 1802 believes in hard work, living seasonally, and neighborly sharing around the globe. Their 60-acre farm is home to 130 dairy goats. Beekman 1802 uses the goats' milk to produce an assortment of food and beauty products.
While looking at the Beekman 1802 website, I found so many products that would make fun (and delicious) gifts. I had all sorts of ideas dancing around in my head. I decided to focus my attention on making three fun themed gift baskets.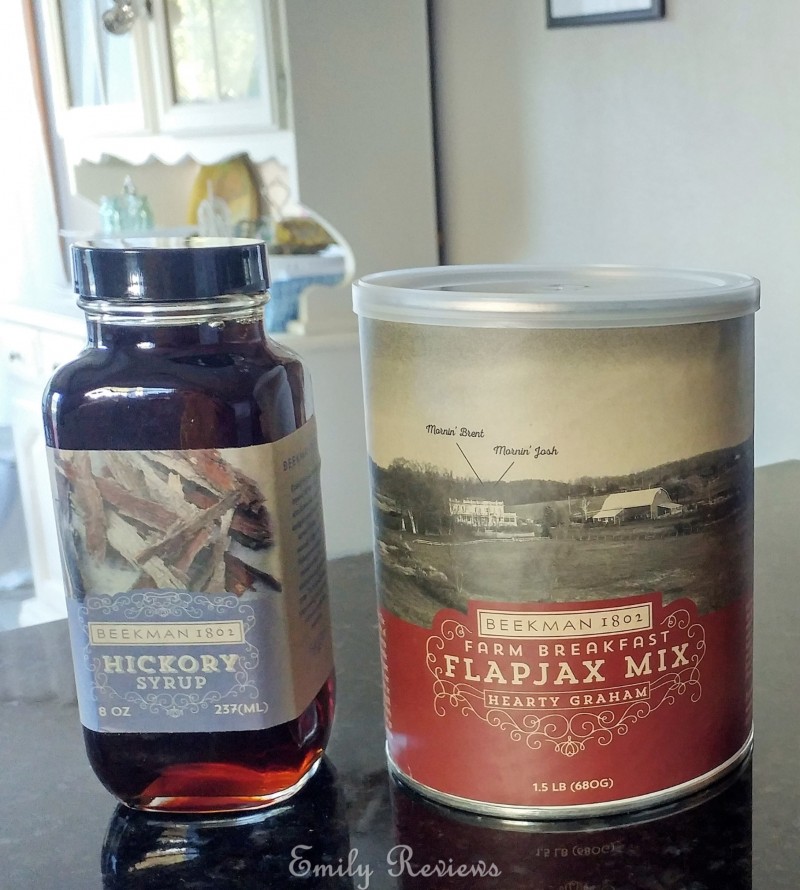 The first themed gift basket is breakfast in bed. Start with the Beekman 1802 Hickory "All Seasons" Syrup and Flapjax mix. These two products are a great foundation for your gift. Then you can add anything you want- mixing bowl, mixing spoon, kitchen towel, coffee mugs, coffee, and/or serving tray are all cute and useful ideas. Your gift recepiant will love these products and the excuse to have breakfast in bed!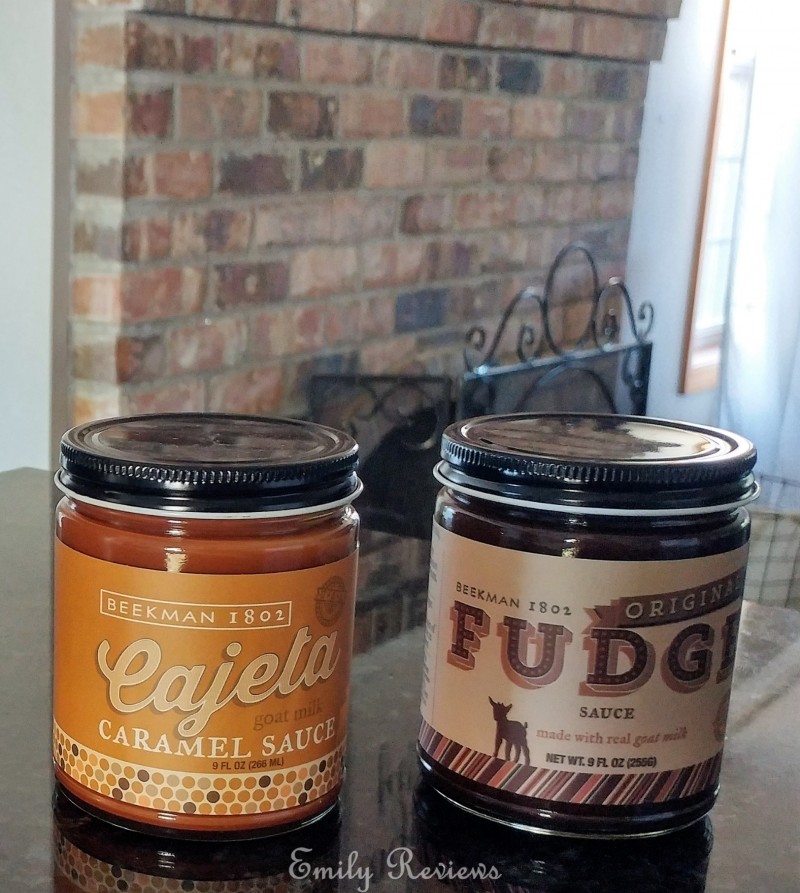 Next, I found the Cajeta (Goat Milk Caramel ) – Original and Original Goat Milk Hot Fudge. Goat Milk Caramel and Goat Milk Hot Fudge? Sounds like a good start to an ice cream sundae kit, if you ask me! For this set, I would place the Goat Milk Caramel and Coat Milk Hot Fudge in a pretty basket or small wooden crate. Then I would add old-fashion sundae cups, an ice cream scoop, chopped nuts, (make sure they don't have any allergies!) sprinkles, and a jar of maraschino cherries. I guarantee, the recipient of the ice cream sundae kit will be delighted with their gift!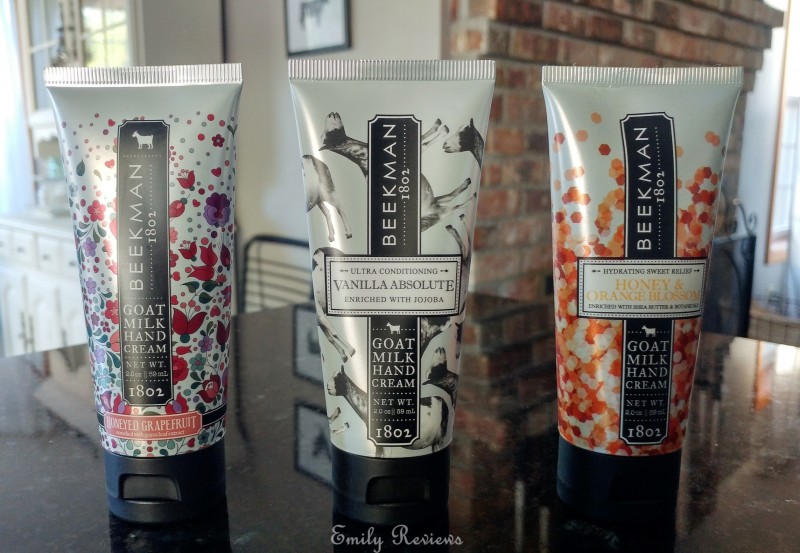 Last, but certainly not least, a mani/pedi gift set. I love using the large canning jars for mani/pedi gift sets. I start with a good hand cream like Beekman 1802 Goats' Milk Hand Creams. Then you may choose between a number of goodies to add to your jar. I suggest nail polish, nail polish remover, cotton balls, nail clippers, nail files, tweezers, cuticle tool, and/or toe separators. I am sure whoever is lucky enough to receive your mani/pedi set will feel that you nailed it!
I had so much fun exploring the Beekman 1802 website and coming up with these three gift basket ideas. I look forward to seeing my gift basket recipients open their goodies!
Buy It: Please visit the Beekman 1802 website to see the great selection of products they offer and convenient shopping locations.
Connect: Don't forget to follow Beekman 1802 on Facebook, Twitter, and Pinterest for the latest product announcements and special offers.
Win it: One winner will receive a Beekman 1802 goodie box that includes Hickory "All Seasons" Syrup, Flapjax mix, Cajeta (Goat Milk Caramel ) – Original, Original Goat Milk Hot Fudge, Honey & Orange Blossom Goats' Milk Hand Cream, Vanilla Absolute Goats' Milk Hand Cream, and Honeyed Grapefruit Awakening Goats Milk Hand Cream. This is a US giveaway. The Beekman 1802 giveaway is scheduled to end on 11/23/2018. Good luck!


Hello, my name is Laurie. My family and I live near the Oregon coast. When we aren't at work, in school, or on the volleyball court, we enjoy traveling, cheering for our favorite sports teams, playing outdoors, and checking off items on our bucket list. We are lucky in that both sets of our parents, as well as our siblings and their families, live within an hour of us. We get together often to help one another out, celebrate milestones, and go on adventures together.
This post currently has 7 responses.