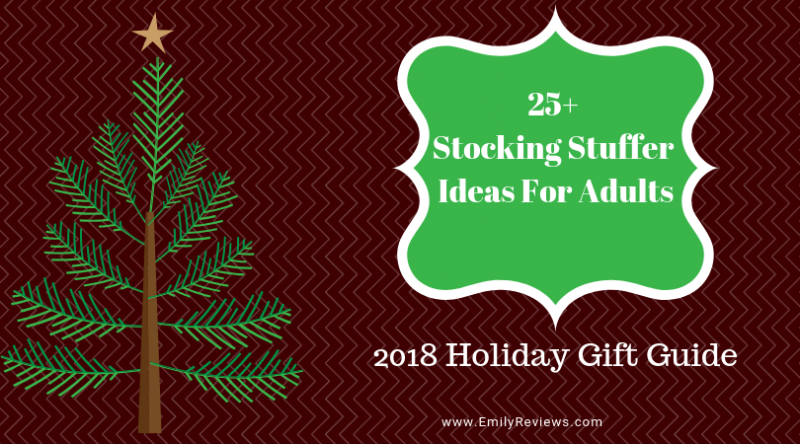 Emily Reviews writers were sent samples from brands in exchange for our holiday gift guide. There are affiliate links in this post. All opinions are our own.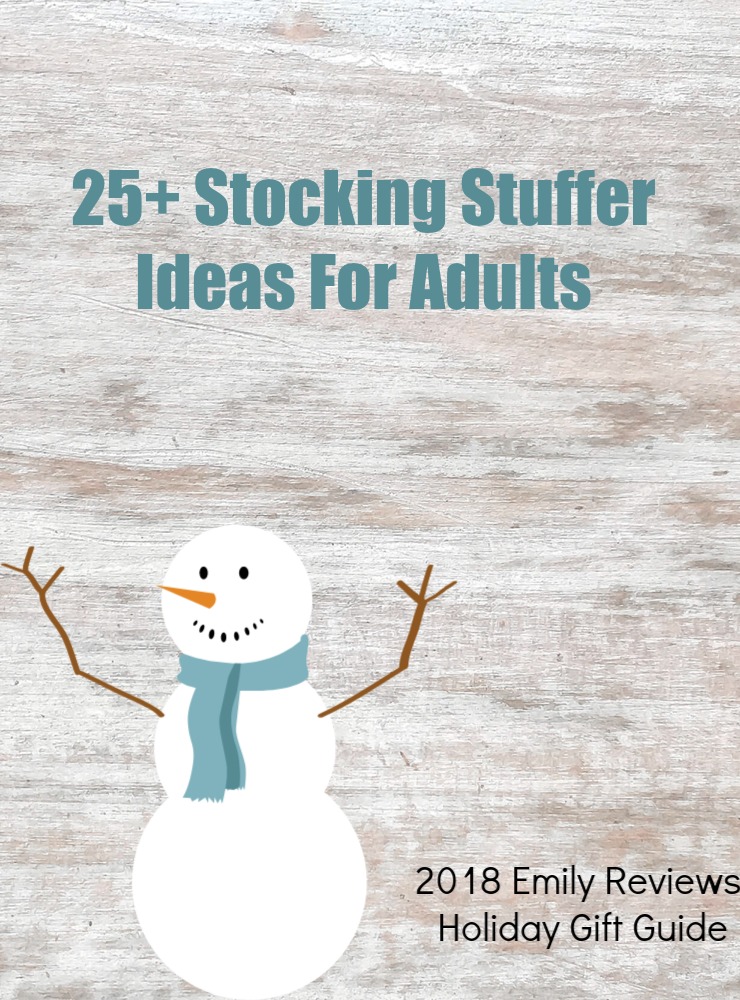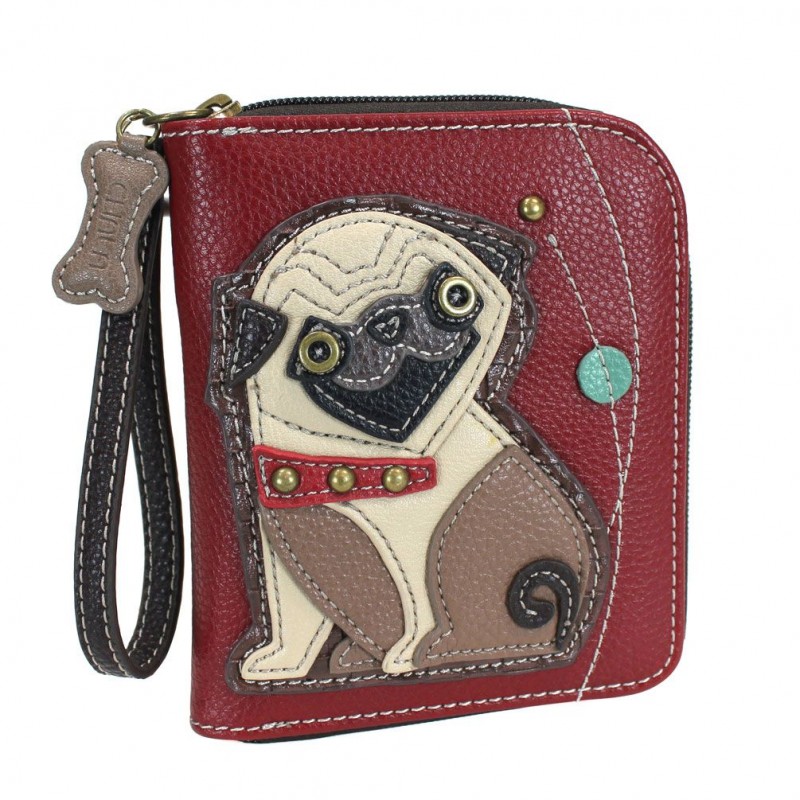 Chala bags' Pug Zip-around wallet is the perfect stocking stuffer for pug-lovers! This is a generously sized wallet at 5'x6 and as the name suggests, it zips closed. Inside it has a little wristlet and an adorable bone on the zipper. The pug is made up of layers of leather in various colors giving it a crafty look. Inside it has a see-through pocket for your ID, and 8 other pockets for holding cards. Behind there, there is a larger pocket to hold bills. The back of the wallet has a small zippered area which can hold coins. Chala has several other "pals" in addition to the pug including a llama, birds, woodland creatures, farm animals and more.
Buy it: Amazon.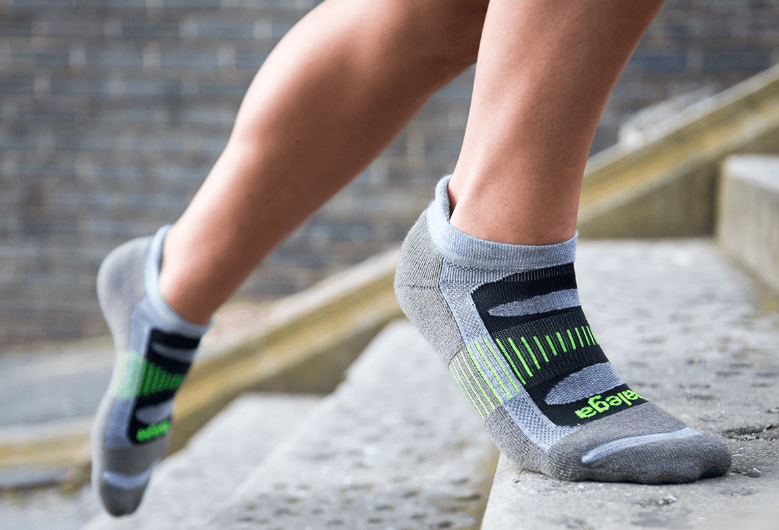 Absolutely passionate about technical excellence, quality, and performance of their products, Balega Running Socks will exceed your every expectation.  The Blister No Show Running Socks blend nature and technology perfectly, to become the best sock possible.  This particular style is designed to eliminate friction blisters risk while also keeping feet cool and dry.  Maximum comfort is seamlessly delivered through hand-linked seamless toe, an enhanced wide arch support band, and also the high heel tab that will help to prevent the sock from slipping into your shoe.  Amazing socks that everyone loves!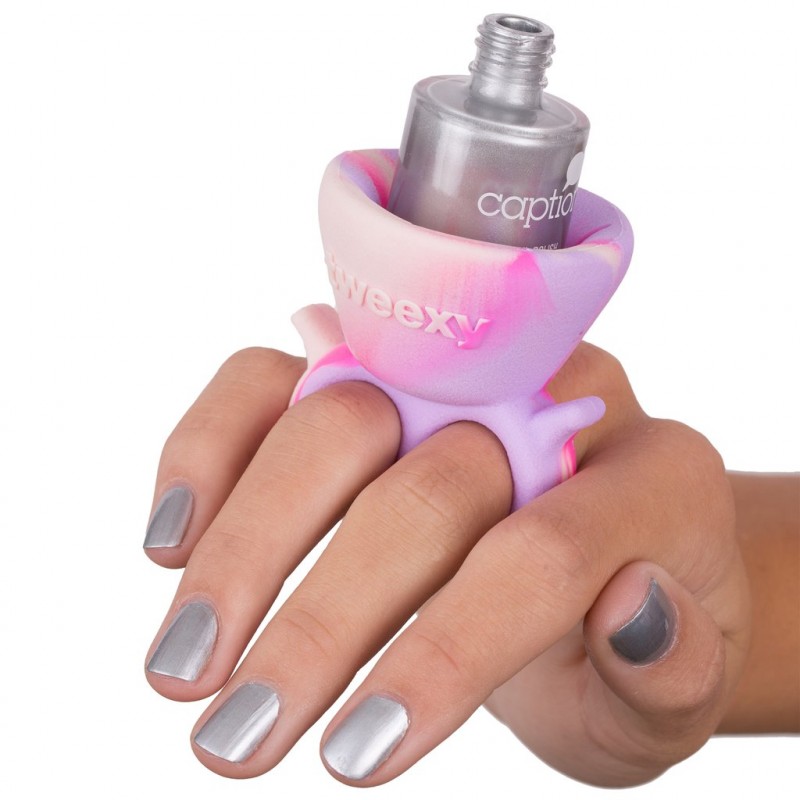 Tweexy is a wearable nail polish bottle holder. Tweexy makes it easier to hold the nail polish bottle while giving a mani/pedi. It comfortably fits all sized fingers and all brands of nail polish. Tweexy is made with durable, soft, and flexible silicone rubber and is available in several colors. Tweexy is a great gift for adults, teens, and tweens.
Buy it: Tweexy.myshopify.com
Win it: Giveaway coming on 11/30/2018.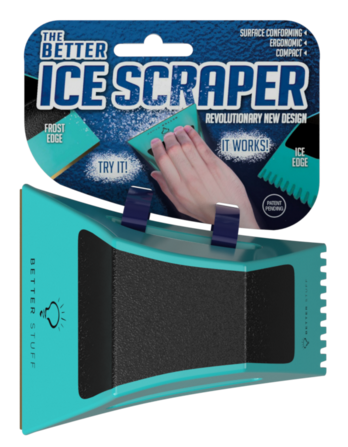 For a useful gift that anyone who drives a vehicle can use, check out The Better ice Scraper. Its rugged Ice Teeth and Brass Frost Blade contact the glass simultaneously so chipping and clearing happen in one easy motion. Unlike traditional ice scrapers, there is no flipping back and forth needed: the edges are always held at optimal angles for scraping. The Better Ice Scraper has a solid brass blade that maintains its finely-honed frost clearing edge longer than plastic. The improved ergonomic design of The Better Ice Scraper engages the large muscles of the arm and shoulder while reducing demand on the hand and wrist making the scraper significantly easier to use, especially for people with reduced grip strength, such as those with arthritis.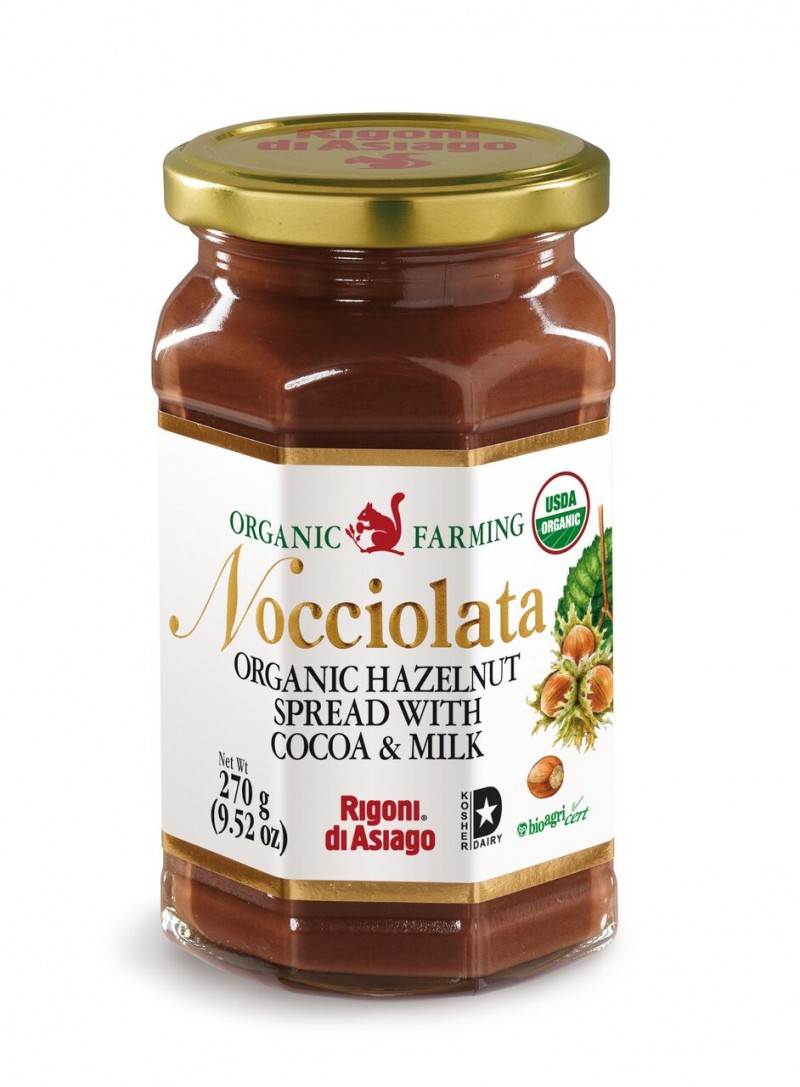 Nocciolata is an organic hazelnut spread from Rigoni di Asiago. If you're a fan of hazelnut spread, you will absolutely love a healthier version in Nocciolata! Non-GMO, Kosher certified, and gluten free, this spreadable cream is all organic and sweetened with organic cane sugar. It's the perfect replacement for peanut butter and will make a great stocking stuffer for the sweets-lover on your gift list! Rigoni di Asiago offers a dairy-free version as well.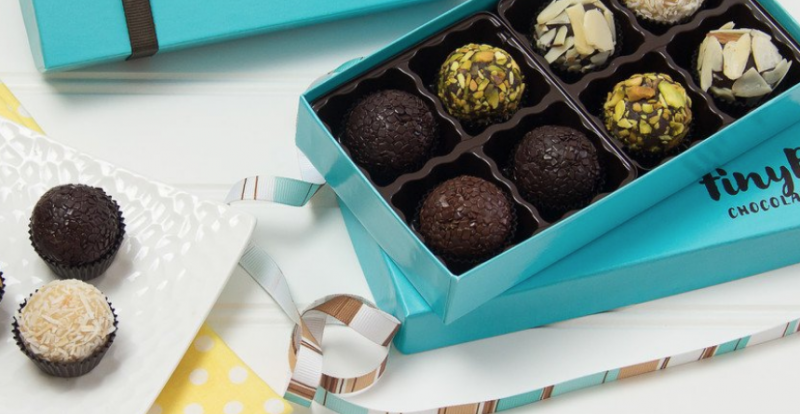 The most decadent stocking stuffer this year is sure to be brigadeiros from tinyB Chocolate.  This heavenly Brazilian cousin of the chocolate truffle delivers a smooth and creamy texture, without the hard shell.  Melt in your mouth delicious, these brigadeiros are made to order by hand, right in San Fransisco.  Gluten free and 95% organic, you'll taste nothing but love as they are only 55 calories each.  Available in over 15 unbeatable flavors, you won't be disappointed!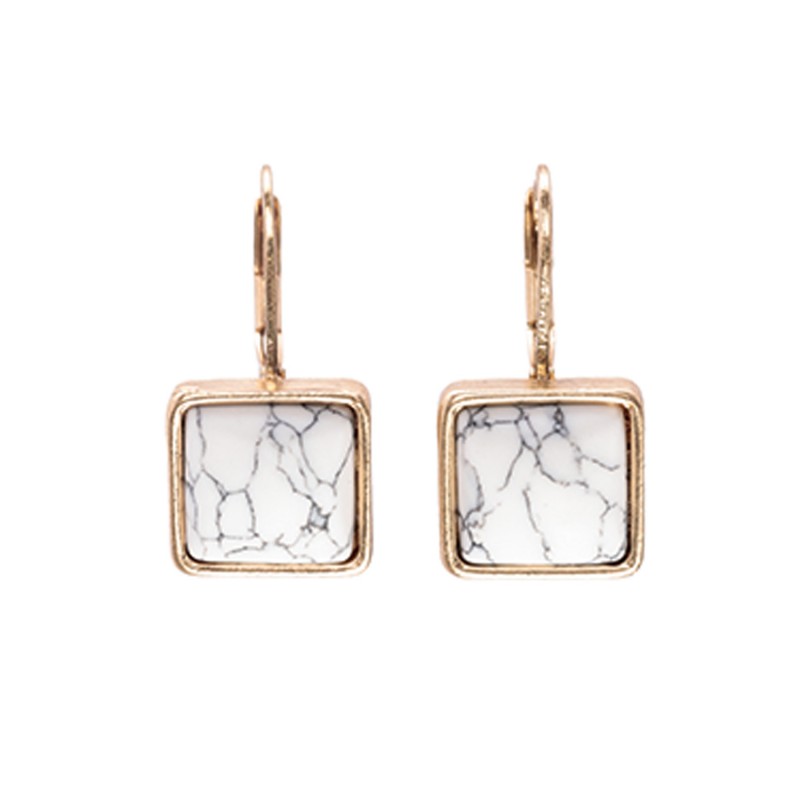 Looking for a gift she will love? How about Marbled Gallery Earrings? These Gallery Earrings are small and dainty. They have a simple yet elegant design. They are both sophisticated and lighthearted. Marbled Gallery Earrings are available in two color combinations- blue/silver or white/gold. To learn more about Thirty-One Gifts, read my full review and enter to win the giveaway.
Buy it: Mythirtyone.com

Sticky-inspirations are sticky notes that provide inspirational messages. These sticky notes are beautiful, meaningful and functional. Sticky-inspirations are a perfect stocking stuffer, secret santa, 'just because', or 'thinking of you' gift this holiday season. Sticky-inspirations offers seven different varieties including: Happy Holidays, Happy Birthday, Inspirational, Get Well Soon, Happy Anniversary, Thank You & Congratulations. A new quote is revealed with every single sticky note, a gift that keeps on giving!

Chocolate is always a big hit during the holiday season, but why not make it a little more delicious and healthy with treats from Divani Chocolatier? With options like Organic Fair Trade Dark Chocolate Covered Roasted Almonds and Organic Fair Trade Dark Chocolate Covered Coffee Beans that come in a clear tube packages, you'll find the perfect stocking stuffers for anyone on your list! The Roasted Almonds with just a touch of sea salt combine perfectly with dark chocolate for a delicious treat. And if you know any coffee lovers, the rich chocolate mixed with bold coffee beans will be a huge delight!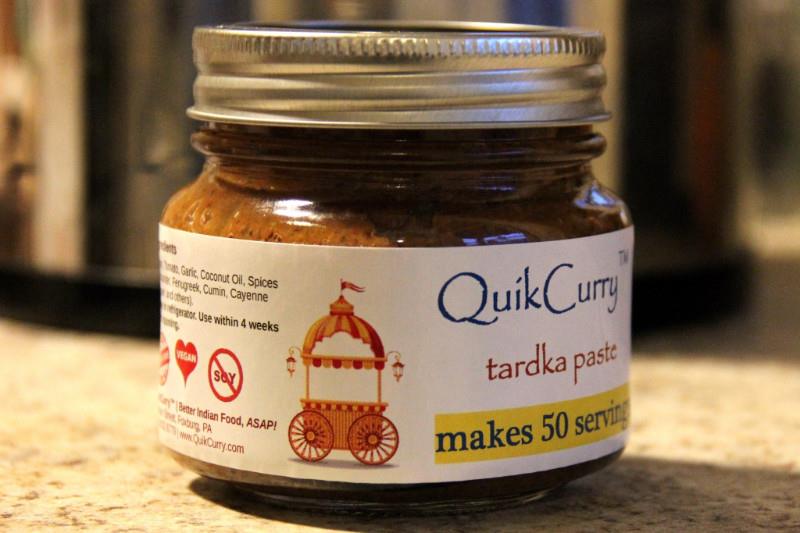 If you have someone on your shopping list who is into ethnic foods or likes to experiment in the kitchen, QuikCurry Tardka Paste will be the perfect stocking stuffer this year! Made from organic, fresh ingredients including tomato, garlic, onion, sea salt, and a variety of spices, this Tardka Paste will help you create authentic Indian dishes in a short amount of time. An 8oz jar serves up to 50 people!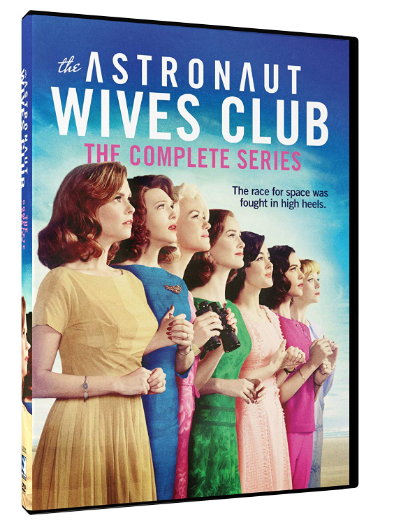 Based on Lily Koppel's book The Astronaut Wives Club: A True Story, this is an intriguing limited series that tells the story of the women who were essential players behind big events in American history. As America's astronauts were being launched on death-defying missions, the lives of their young wives were transformed from military spouses to American royalty.  As their celebrity status rose, and tragedy began to touch their lives, they rallied together.  A must see!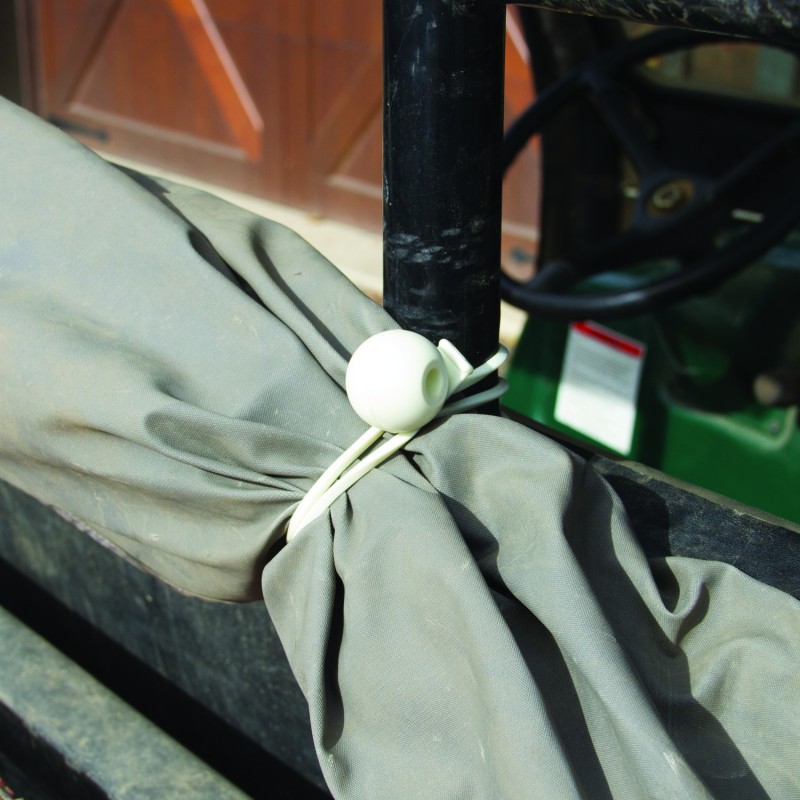 The Better Bungee Ball is an innovative product. It is designed to easily handle a multitude of uses including securing canopies, tying down tarps, bundling pipes, wrapping hoses, and much more.  Better Bungee Balls are made with durability in mind. They are constructed of polyurethane so they will be unaffected by UV, water, saltwater, fuels, oils, and extreme temperature variations. The Better Bungee Balls are available in three sizes- 6″, 9″ and 12″ inches and in three colors- White, Black, Blue, and Gray.
Buy it: Thebetterbungee.com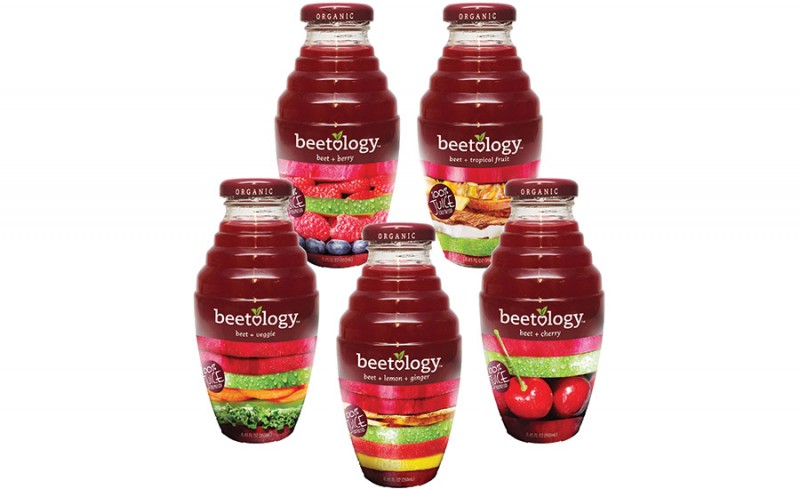 Beetology Organic, Cold-Pressed Juice has incredible health benefits and will be a great stocking stuffer for anyone on your list this year. Drinking beet juice can be beneficial in many ways, including but not limited to lowering your blood pressure, boosting your stamina, and fighting inflammation. On top of that, beets have anti-cancer properties and are rich in valuable nutrients and fiber. Beetology Cold-Pressed Juices are Organic and come in five delicious flavors. Drop a bottle into your loved ones' stocking to give them a boost of health this holiday season!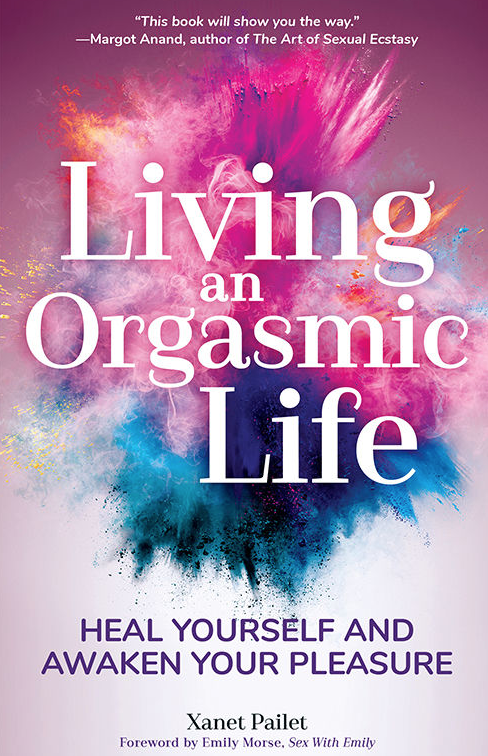 A #1 Amazon best seller with raving reviews!  According to the National Survey of Sexual Health and Behavior, 20% of married couples are only having sex once a month.  But it doesn't have to be! Give your spouse the gift of Living An Orgasmic Life and get on the path to a healing and satisfying life.  Challenges with sexuality are all too common in our society and not frequently discussed in an open and thoughtful manner.  So Xanet Pailet uses practical advice and tools to help you reclaim your libido.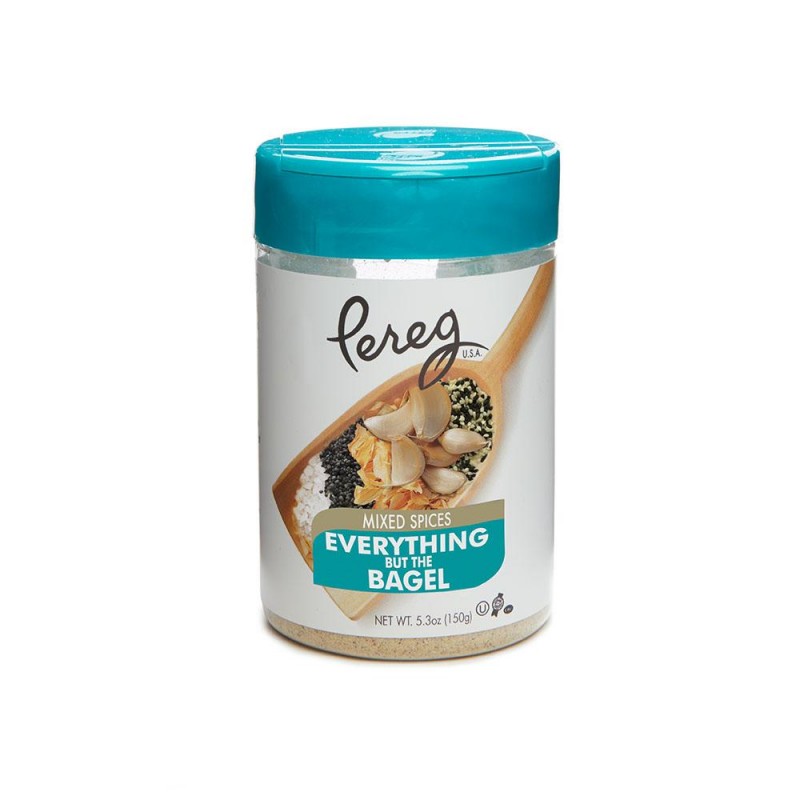 Pereg Gourmet Natural Foods strives to provide our customers with the highest quality spices and grains the world has to offer. Pereg's new Everything But The Bagel Spice Mix is a great stocking stuffer gift idea for the chef in your family. The Everything But The Bagel Spice Mix is fresh, 100% natural, gluten-free, and vegan. It is OU and CRC kosher-certified. Everything But The Bagel Spice mix is completely free of MSGs, additives, and preservatives.
Buy it: Pereg-gourmet.com
Win it: Follow this link to enter to win the Pereg spice assortment giveaway.
If there's a coffee lover on your gift list this year, you're going to want to grab a CocoRoo Total Rejavanation Coffee Bean Scrub for their stocking! We've all heard that what we put in our body is as important as what we put on it, right? Well, ground coffee beans are an incredibly effective exfoliator provided by nature. The caffeine from coffee beans has been used to target cellulite, eczema, stretch marks, and other skin conditions. CocoRoo combines fresh Organic Arabica Coffee Beans with cold-pressed sweet almond oil, cold-pressed coconut oil, and cold-pressed macadamia nut oil. This scrub exfoliates, smooths, and moisturizes with a tantalizing aroma that you'll love.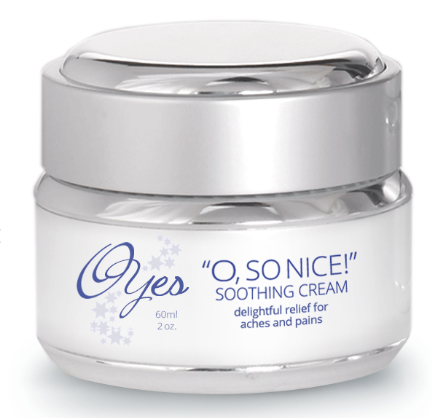 The brand new "O, So Nice!" Soothing Cream is the perfect size to slip into a Christmas stocking.  Its gentle formula softly and easily glides on like silk.  But yet, it packs  a wonderful powerful punch of comfort.  Designed to give users a delightful relief from aches and pains.  Both refreshing and revitalizing!  The CBD oil  in the cream is a full spectrum oil, with all the cannabinoids and healthy terpenes naturally found in hemp, but without the THC so it's non-psychoactive.  A great gift that is sure to become a quick favorite.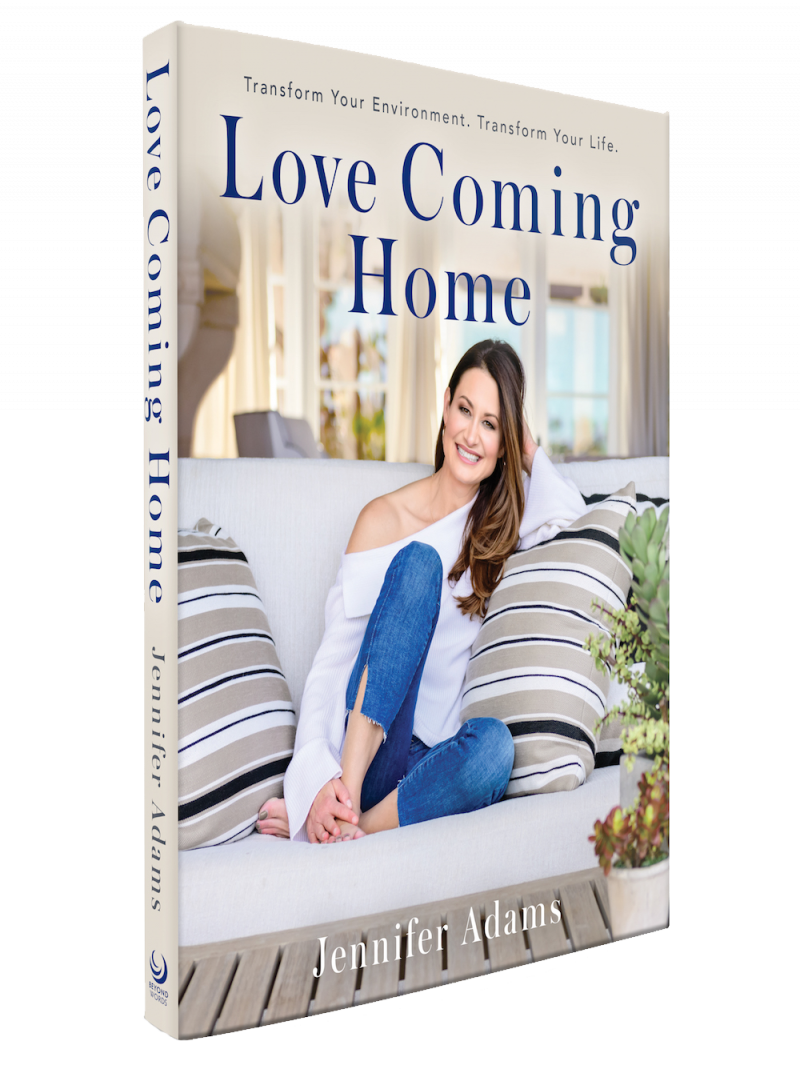 Meryl Moss Media recently released a new book from home design expert Jennifer Adams. In her new book, Love Coming Home, Jennifer shows you how to make your home into a place you absolutely love spending time. Jennifer hopes that her book empowers you to see the potential in your environment. Love Coming Home has tips, tricks, and tools for you to create a welcoming and functioning space that represents your unique personality. Where you have a small or large floor plan, your home can become a place that supports you, inspires you, and comforts you.
Buy it: Jenniferadams.com
Win it: Follow this link to enter to win the Love Coming Home giveaway.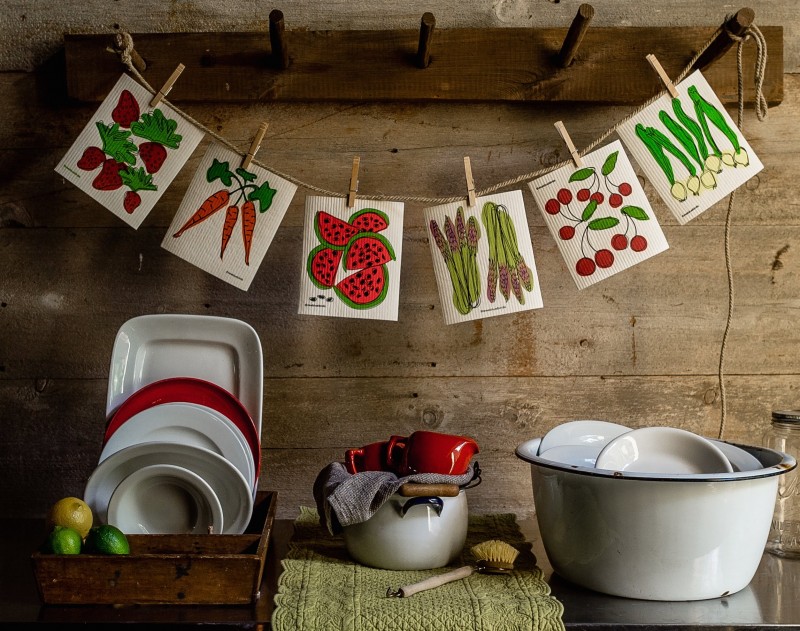 Three Bluebirds' Swedish Dishcloths are made of 70% wood cellulose from FSC certified forests and 30% cotton. If you're looking for a great dishcloth to replace paper towels and sponges, this is it! Swedish Dishcloths can be reused and washed up to 200 times, and clean some of your toughest surfaces. You can use them counter tops, granite, stainless steel and glass, as well us using them to clean up spills or even wash dishes. They are 100% natural and dyed with water based inks. One Swedish Dishcloth can replace 17 rolls of toilet paper and is even biodegradable! Three Bluebirds offers a HUGE variety of designs that will please anyone on your shopping list.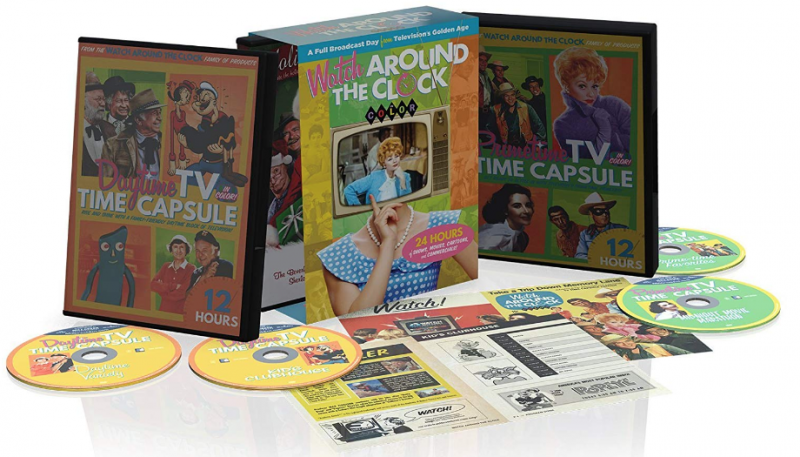 If you're looking for a nostalgic television trip down memory lane, look no further than this Watch Around The Clock 24 Hours Of TV In Color!   Gather the family around the tv because this incredible 4 DVD collection plus bonus holiday DVD features non-stop programming from the television golden age.  Start the morning out with kids cartoons and then the daytime programing includes a variety of family films and prime-time hits.  Evening melts into the wee hours of morning as you watch this star-studded collection.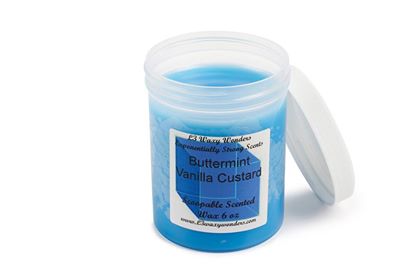 L3 Waxy Wonders has a completely unique line of scented wax melts.  Their products are always hand poured and made in small batches to ensure the best quality possible. L3 Waxy Wonders Large Scoopable Waxes are ready to ship in dozens of fragrances such as Desi and Lucy- cherry chip cake, lemon poppyseed muffins, and brown sugared cake bites; Fenway Park- salted peanuts, popcorn, caramel apple, and a hint of cotton candy; and/or Jumangi- lemon poppyseed/sea salt caramel/sugar cookie dough. To learn more about L3 Waxy Wonders and to receive a special discount, read my full review.
Buy it: L3waxywonders.com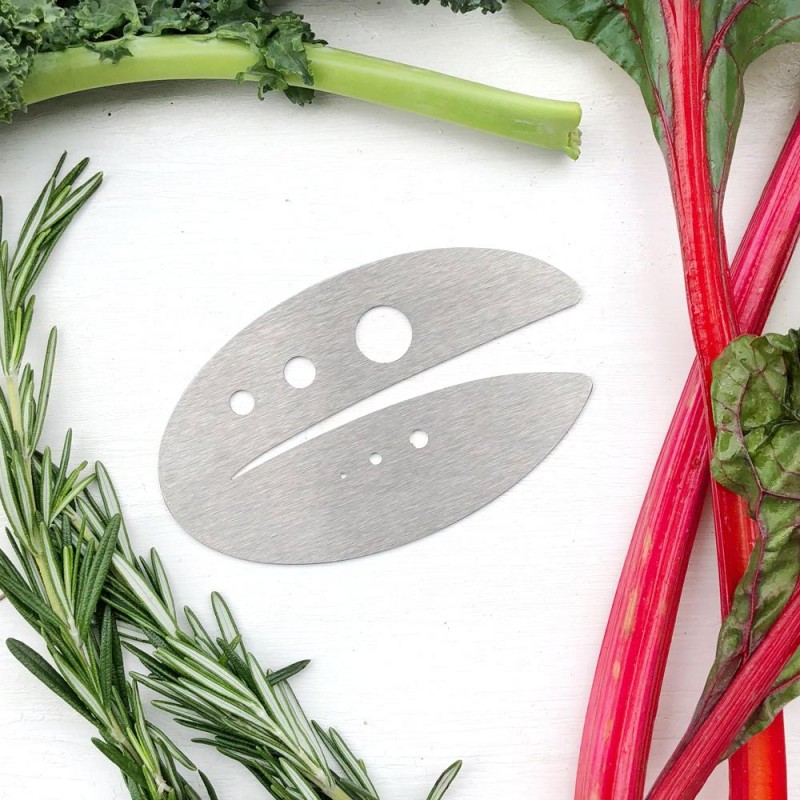 The Kale Razor from Raw Rutes is a metal herb and kale stripping tool to help you spend more time eating healthy snacks but less time preparing them. With six holes in graduated sizes, you can strip large and small kale leaves alike. Just pull each stem through the appropriate sized hole. The Kale Razor also has a speedslot which gently grips the leaves and shears them off the stem. This handy tool can also be used by bartenders for prepping garnishes, or by commercial restaurant chefs prepping herbs. The Kale Razor is dishwasher safe and made with stainless steel.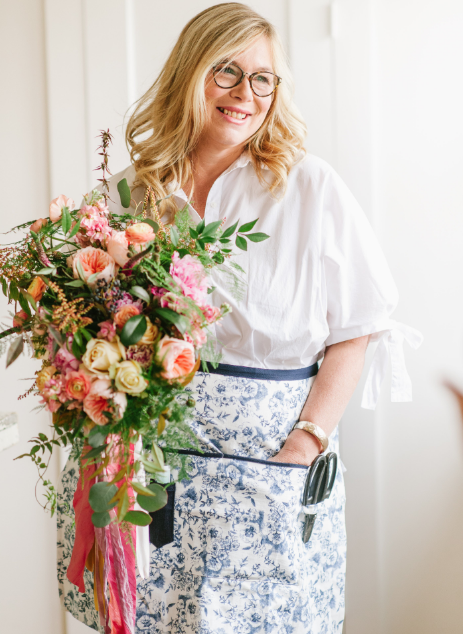 Protect your outfit while in the kitchen or studio with the Virginia Dare Dress Co. Maker Half Apron.  This modern apron is printed on a soft fabric and features a gorgeous, classic floral pattern.  Designed with a variety of useful features such as: two large front pockets, a contrast pen pocket, a hammer loop on the side for tools, and a hanging loop on the back.  The waist ties can be fastened on the front of back, letting your style shine through.  And since this apron is machine washable, you don't have to worry about it getting used!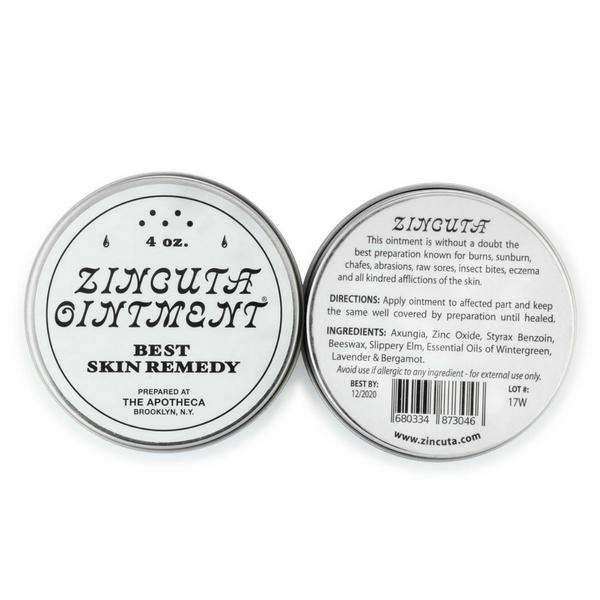 Zincuta Ointment is a specialty skin cream that can heal skin afflictions including chafes, burns, sunburn, abrasions, raw sores, insect bites, psoriasis, eczema, poison ivy, and more. With antibacterial and antiseptic properties, Zincuta starts working on contact and can be helpful for so may afflictions. Made with natural ingredients, it's the perfect stocking stuffer!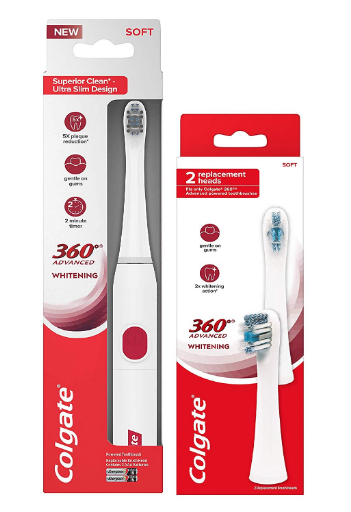 Tough on plaque but gentle on gums.  The Colgate 360 Advanced Whitening Battery Powered Toothbrush offers sonic vibrations of 20,000 strokes per minute.  Spiral bristles and polishing cups help to whiten your teeth by removing surface stains.  And the replaceable brush heads feature an integrated cheek and tongue cleaner.  The ultra slim, lightweight handle design plus built in 2-minute timer makes this toothbrush easy to handle and use.

If you're looking for a healthy snack to share with your family this holiday season, try a few bags of Wicked Crisps! With a large variety of delicious flavors, these chips are full of protein and healthy vegetable goodness. They're formulated without GMOs, gluten, and don't contain any artificial additives or preservatives. Wicked Crisps are also free from trans-fats and made with organic ingredients! Check out all of the flavors including Roasted Garlic and Asiago Cheese, Red Curry Hummus, and Sweet Potato Soufflé.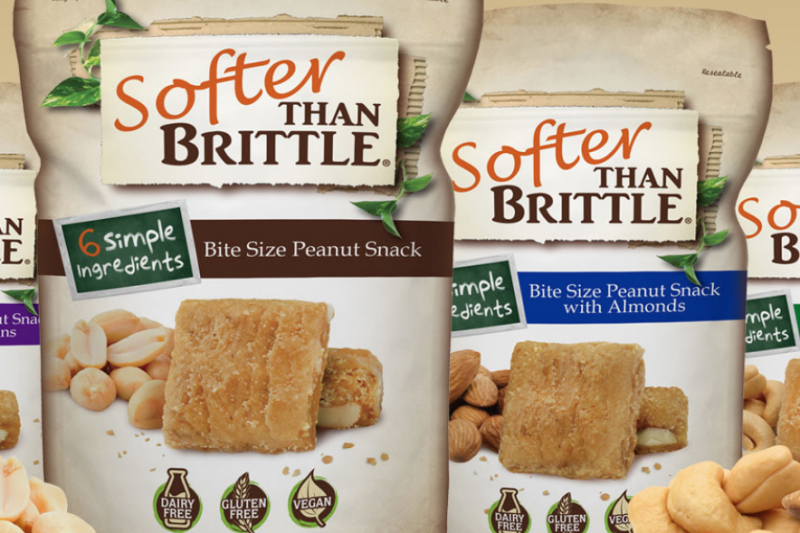 Yummy snacks in those stockings are always a favorite so top it off with some Softer Than Brittle!  This unique and flaky confection is created from a 60 year old family recipe that spans four generations.  And because it's carefully made in small batches in a copper kettle, you'll be able to taste the quality.  This gourmet nut confection is a better-for-you snack that is both vegan and without preservatives, cholesterol, gluten, hydrogenated oil, or dairy.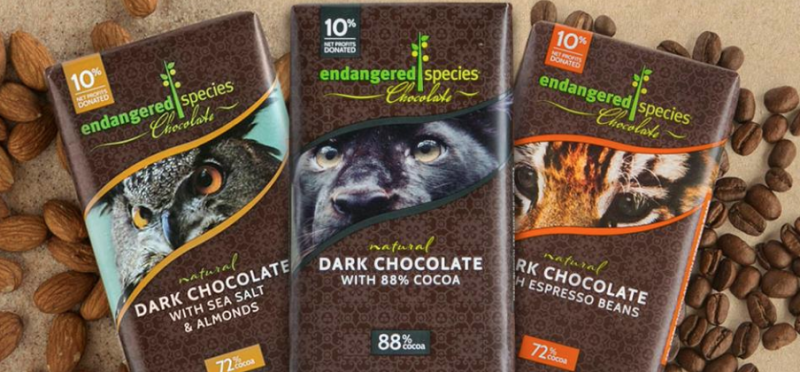 Endangered Species Chocolate is on a mission to have a positive, lasting impact on the at-risk species of the world.  Through the sale of premium, fair trade chocolate products, they work hard to help fund the world's leading wildlife protection programs.  Their fairtrade chocolate is responsibly sources from Africa, where they pay nearly $300,000 in premiums to the cocoa farmers.  Available in a variety of delicious flavors, they are the perfect stocking stuffer size.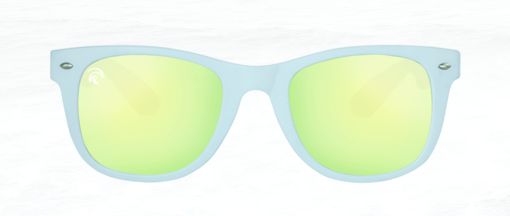 For show-stopping style, the Waves Reflective White Sunglasses with Sun Gold lenses are a great choice.  Constructed from an unsinkable plastic, now you don't have to be afraid to cannonball off the dock wearing your shades!  Featuring polarized lenses that reduce surface glare as well as eye fatigue.  They awesome sunglasses also eliminate 100% of UVA and UVB rays. And finally, their featherlight frames are sure to eliminate pain from all day wear. Perfect on and off the water.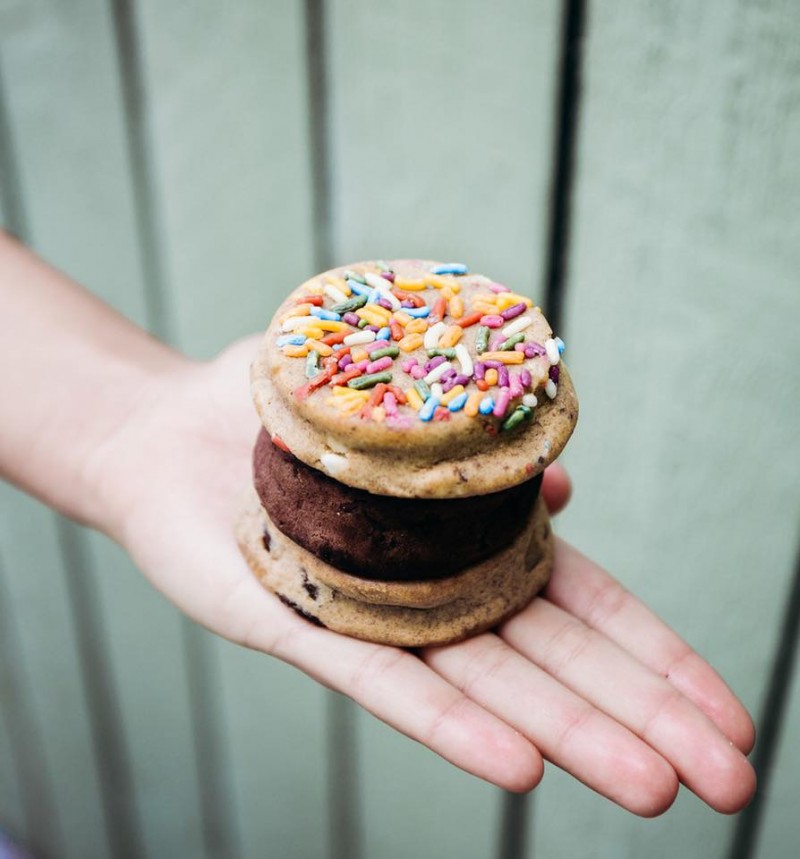 Rule Breaker Snacks harness the power of beans along with other wholesome ingredients to create truly delicious, indulgent and guilt-free goodies that also happen to be vegan, gluten-free and top 8 allergen free! These tasty snacks are made with chickpeas (they are the first ingredient!), but you'd never know it from the rich delicious flavor and texture.  Rule Breaker Snacks are lower in sugar, packed with protein and fiber, and have under 250 calories each. All Rule Breaker snacks are gluten-free, kosher, vegan, nut-free, non-GMO, and free from the top eight allergens.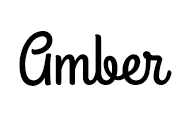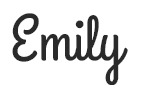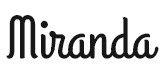 Hi there! I am Emily Evert, the owner of Emily Reviews. I am 28 and live in a small town in Michigan with my boyfriend Ryan and our two pugs. I have a large family and I adore my nieces and nephews. I love reading memoirs, and learning about child development and psychology. I love watching The Game of Thrones, Teen Mom, Sister Wives and Veep. I like listening to Jason Isbell, John Prine, and other alt-country or Americana music. I created Emily Reviews as a creative outlet to share my life and the products that I love with others.
This post currently has 10 responses.