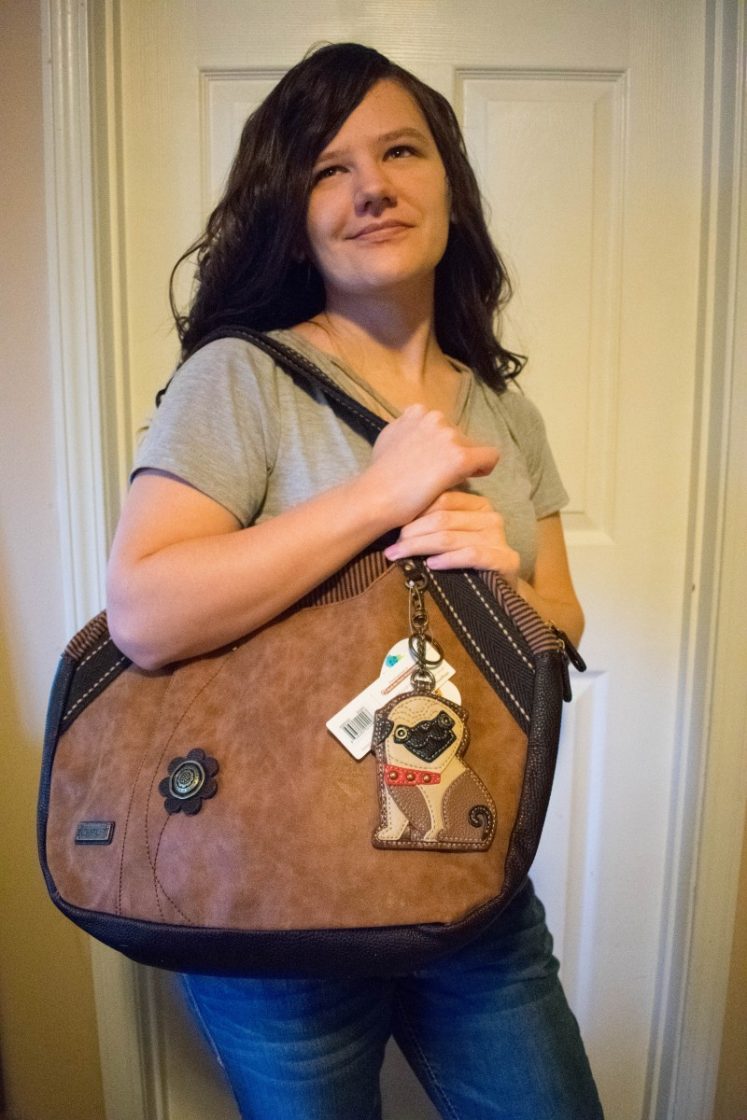 Thank you Chala Handbags for sending products for my gift guide. All opinions are my own.
I've always been the kind of girl who keeps one purse at a time. My sister is the type to own dozens, and as a teenager she'd often lose her favorite lipgloss or even her wallet because she would change purses and leave something behind by accident. Then other times she'd switch back to a purse and find cash in it! I've just always preferred to have one purse that is neutral enough to match with most any outfit, that is big enough to carry everything I need on a busy day, but is still practical. Its been a couple of years since I had a new purse so I decided it was time. I turned to Chala Handbags.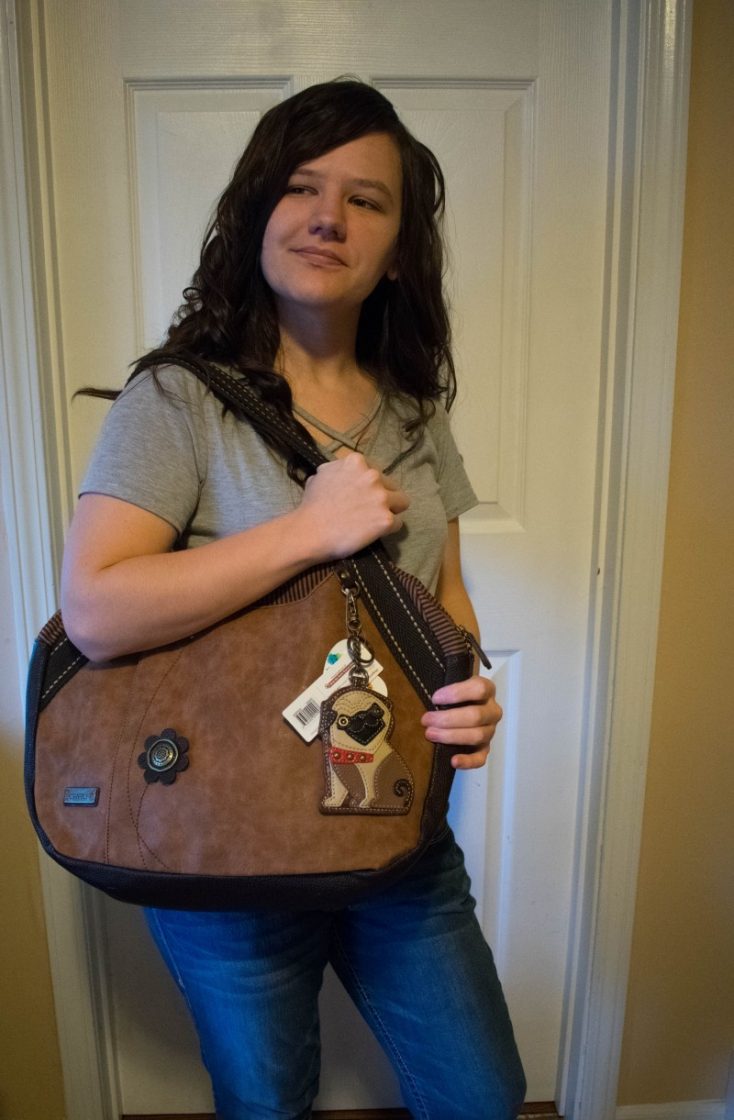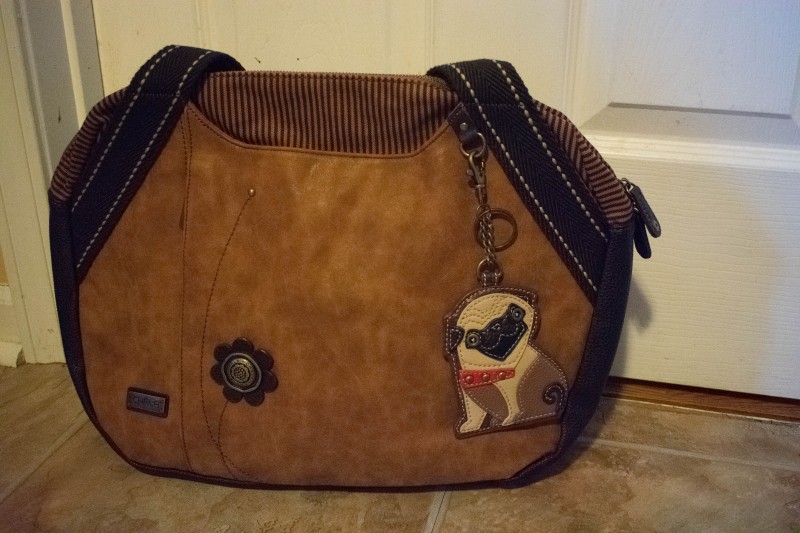 Chala offers "pals" which are mostly animal-themed keychains that coordinate with their bags. They have a ton of "pals" to choose from, including dogs, farm animals, sea life, bugs, wild birds, and more. While most "pals" are animals, they have a few others such as a feather, a snowman, a mermaid, etc.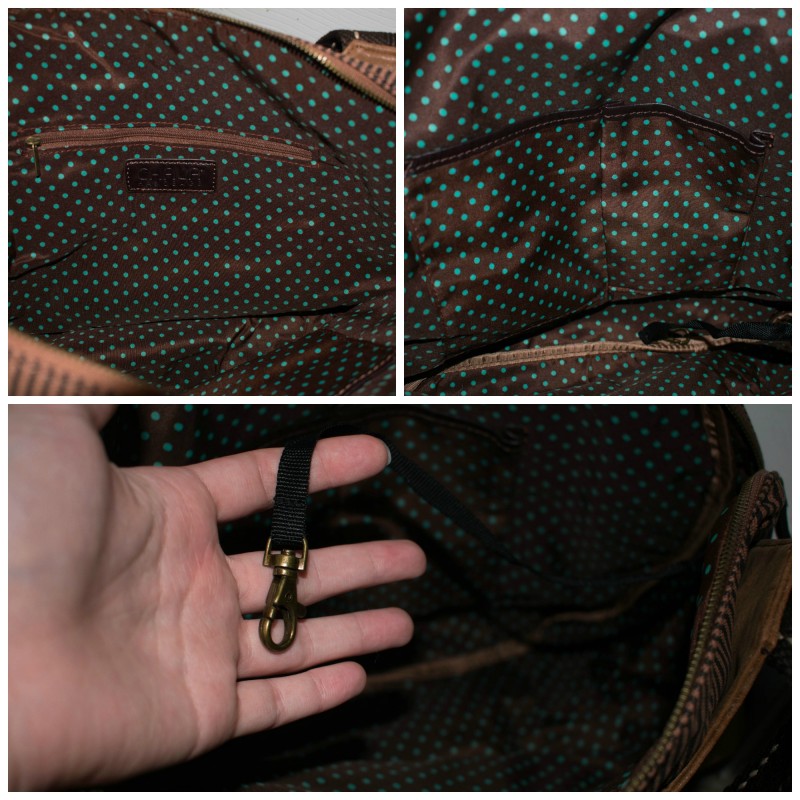 (collage above)The inside of the main compartment has a strap with a hook so you can secure your keys for easy finding. One side of the bag has a zippered pouch, while hte other has two open-top sleeves.
There is lots of outer storage too. On either side of the main inner pouch) the one that is striped), there are large pockets that have magnetic clasp. If you undo those, it makes a lot of storage space on both sides. The back of the bag has a horizontal zipper that reveals a pouch area. The front has a horizontal zipper that it somewhat hidden in the design but it unzips to reveal a pocket too.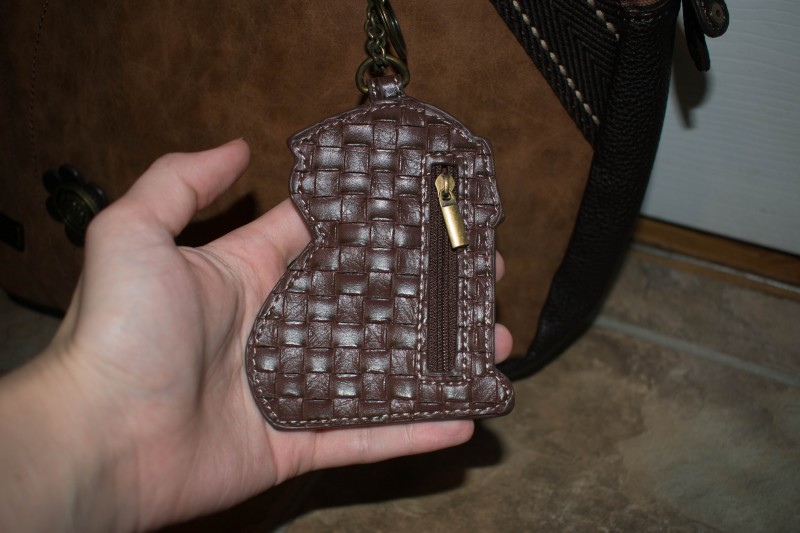 The back of the Chala Pal keychain even has a zippered area with a tiny space for storage!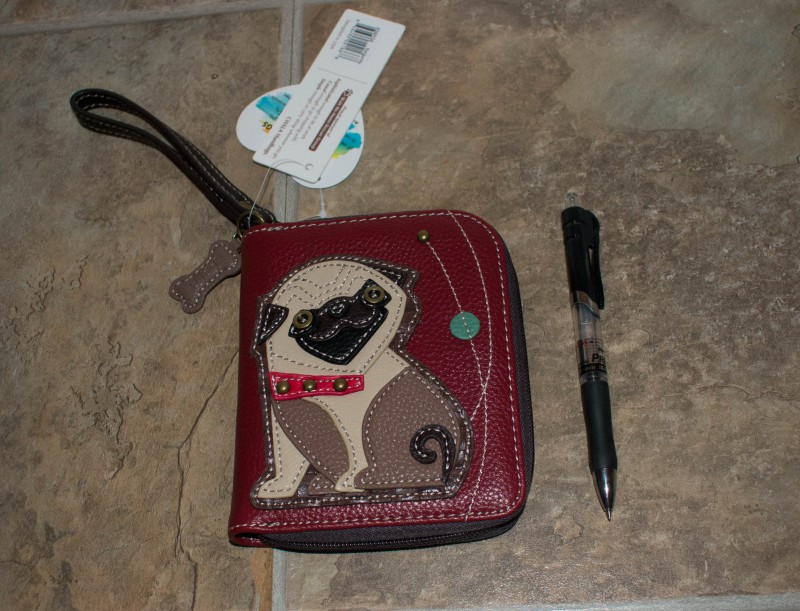 They also make a wide range of handbags and other bags. I selected the Pug Bowling Bag style handbag in brown. I wish I had paid closer attention to the sizing because this is really big if you plan to use it for a purse. It's more like a full sized tote. It's just bigger than I would want to carry regularly. I am still excited to have it though. I think it is a great size to use as an overnight bag. It has lots of pockets to help organize your belongings. To go with it, I selected the pug zippered wallet. This wallet is generously sized, a good inch bigger in length and width than the wallet I owned previously (note the pen for size). This is only available in red but it matched my Chala Pal so I decided to go for it! I think it's so cute. It has a zipper closure. There is a key fob with a loop so you could wear the wallet around your wrist if you wanted. The zipper pull is a little dog bone. I love the attention to detail!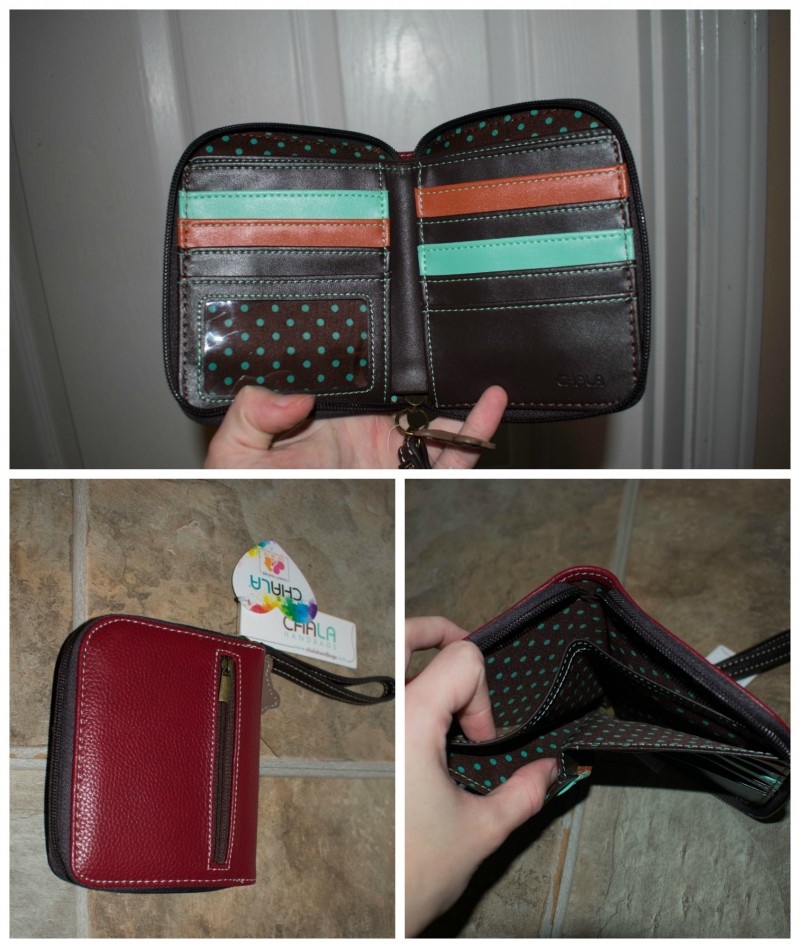 Inside there is a clear pocket for your ID, and eight other slots for cards. Back behind the card area there is a billfold area with a horizontal divider. The back of the wallet has a zippered pouch.
Both the bowling bag and the wallet feel extremely sturdy, and just seem solidly and beautifully crafted. I hope to go back to the Chala brand for bags in the future. I think you could find a bag (and a Chala Pal!) that would bring a smile to any woman on your list. Some of the designs may even appeal to kids or teens who like to carry handbags. Chala sells on Amazon so you can shop pretty last-minute and still get your items before the holiday hits.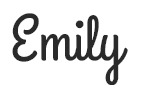 Hi there! I am Emily Evert, the owner of Emily Reviews. I am 25 and live in a small town in Michigan with my boyfriend Ryan and our two pugs. I have a large family and I adore my nieces and nephews. I am a calorie counter who loves soda. I budget to save money so I can spend it on my dogs. I love reading memoirs, and learning about child development and psychology. I love watching The Game of Thrones, Teen Mom, Sister Wives and Veep. I like listening to Jason Isbell, John Prine, Kris Kristofferson and Blue October. I created Emily Reviews as a creative outlet to share my life and the products that I love with others.
This post currently has 24 responses.