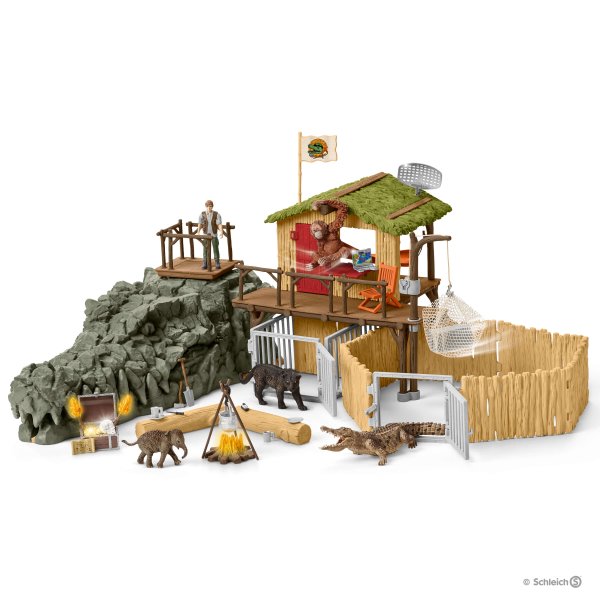 Thank you Schleich for sending a sample for my gift guide. All opinions are my own.
I first learned about Schleich animal toys when I was working in a preschool for 3 and 4 year olds. We used the toys to teach kids about animals because they were so realistic. The kids loved using them as props while reading books, for doing 'small world' play and more.
Since then I've purchased Schleich toys for kids in my family several times. My one niece loves to pretend-play with animals and she owns tons of Schleich toys and always wants more.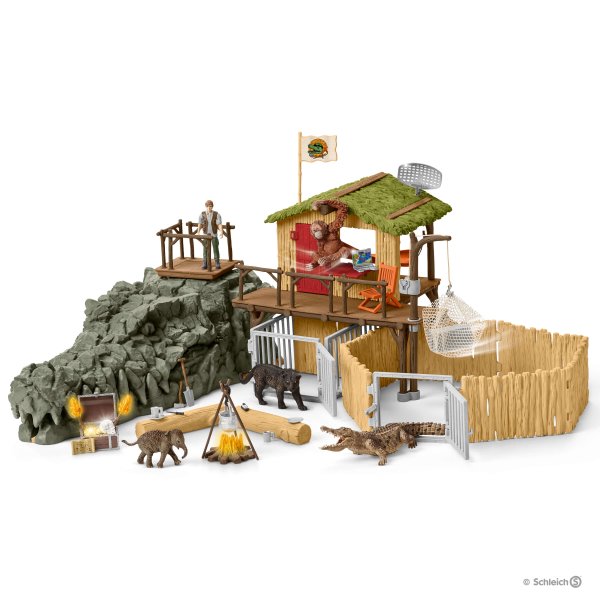 Somehow, I still didn't realize that Schleich made play sets. I thought they just sold animals. My 8-year-old nephew is all about play-sets right now, so I was thrilled to learn about the Schleich Croco Jungle Research Station. This set comes with a person named Ranger Tom, a crocodile, an orangutan, a black panther, and an asian elephant calf in terms of animals. It includes the jungle research building, a CROCO skull with secret hiding place, and a lot of accessories like a trap, hammock, axe and more.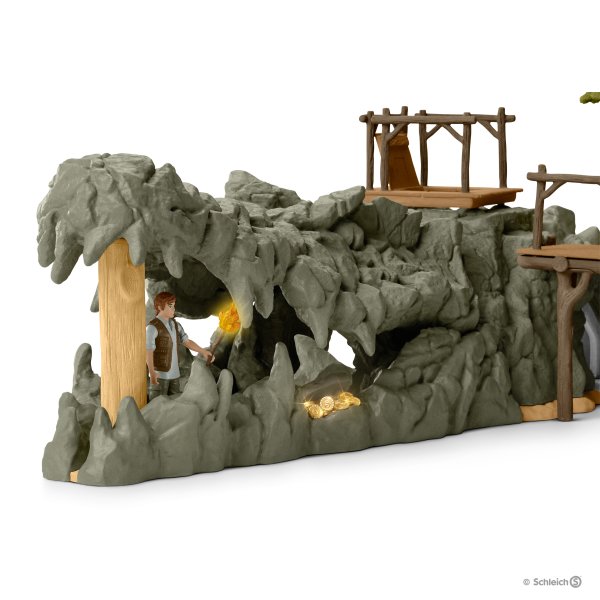 It took me a couple of glances to realize that the left side is not just a pile of rocks but is the croco skull with secret hiding place! I can see my nephew getting a lot of playtime out of this set because of all the little details. The croco hiding place is pretty awesome! I think he'll also enjoy the cage with the center divider, the trap and the hammock quite a bit as those all spark ideas for pretend play and imagination.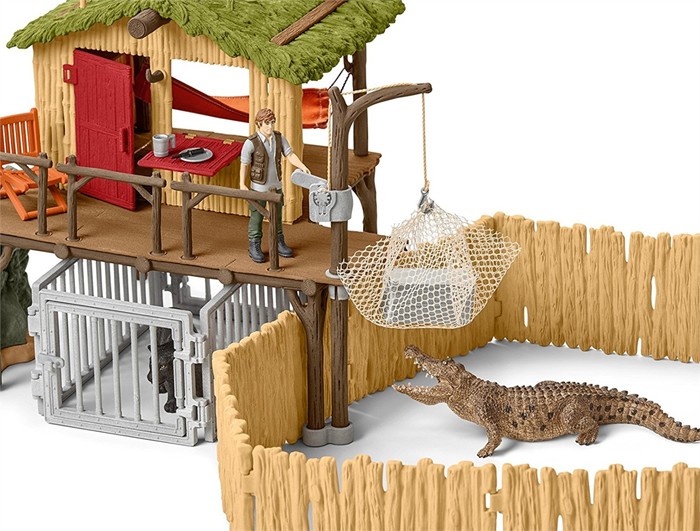 I think this set is great as a stand-alone. However, if you want to go all out, Schleich has an entire 'wild life' category of toys, almost any of which would pair really nicely with this set. The 4×4 vehicle with winch set stands out to me as one that my nephew would love to use along with this set.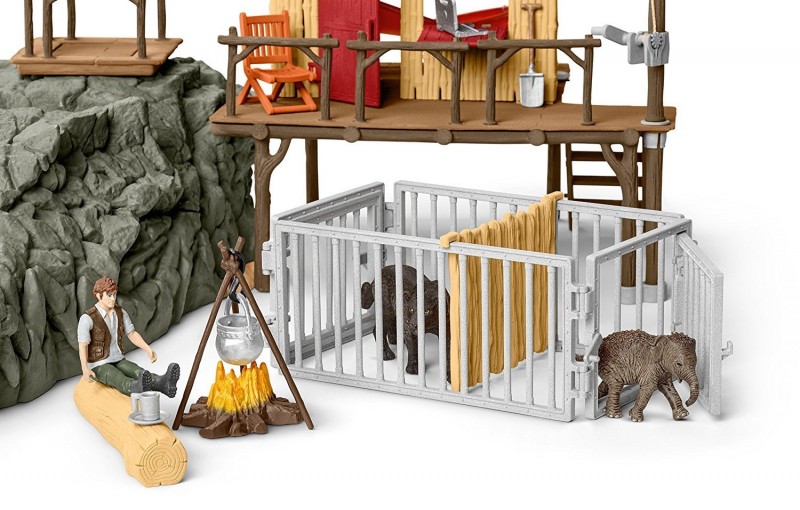 Schleich toys are available at many stores. In my little town with an 8k population, the site says Schleich toys can be found at our Meijer or Tractor Supply Co Stores. Use the store locator tool on the Schleich website to find a store near you.
Win it: Schleich is providing a Croco Jungle Research Station for one winner!
To enter: Fill out the GT form below by 11:59pm EST on 12/18/2018. This giveaway is open to the US.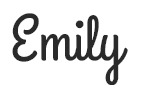 Hi there! I am Emily Evert, the owner of Emily Reviews. I am 25 and live in a small town in Michigan with my boyfriend Ryan and our two pugs. I have a large family and I adore my nieces and nephews. I am a calorie counter who loves soda. I budget to save money so I can spend it on my dogs. I love reading memoirs, and learning about child development and psychology. I love watching The Game of Thrones, Teen Mom, Sister Wives and Veep. I like listening to Jason Isbell, John Prine, Kris Kristofferson and Blue October. I created Emily Reviews as a creative outlet to share my life and the products that I love with others.
This post currently has 6 responses.