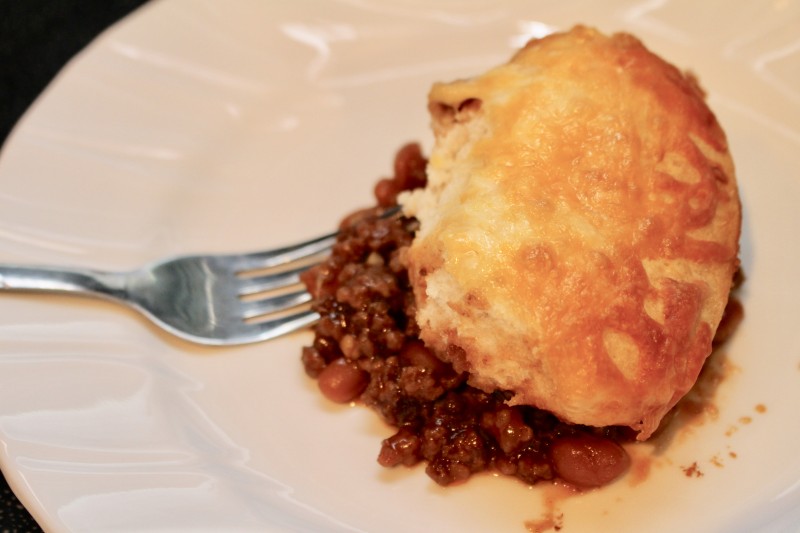 This winter has been a brutal one. We were hit with a Polar Vortex last week and are currently experiencing a snow storm with more than ten inches of snow forecasted to pile up. On a night like this, I crave warm, comfort food. Bean & Bun is just the ticket. Never heard of Bean & Bun before? Neither had I – until I met my husband. It's a favorite recipe his mom made him and she passed it on to me. Now, I'm happy to share it with you!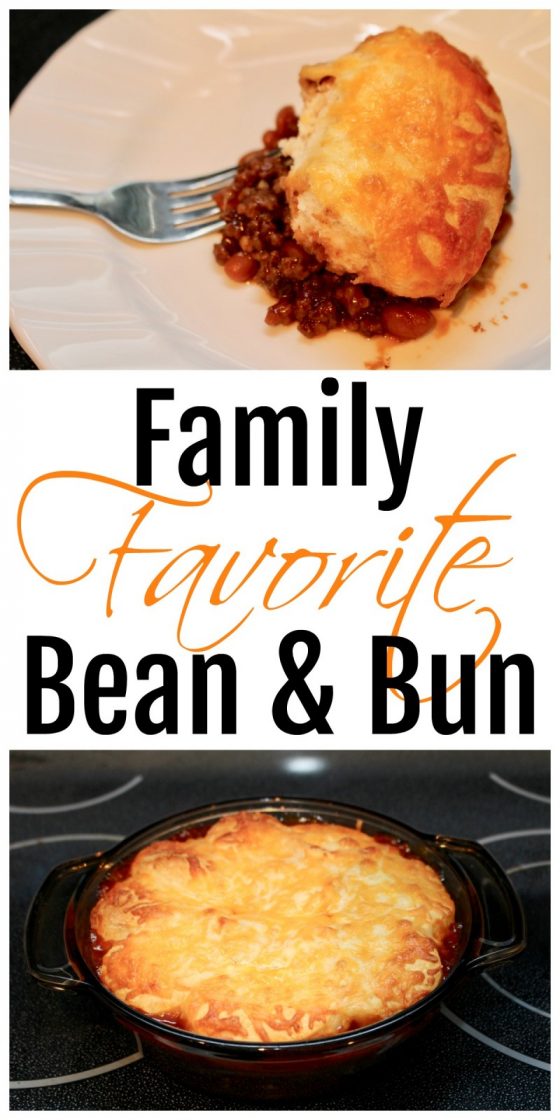 Ingredients:
1 pound ground hamburger
16 oz can of Baked Beans (I used about half of a 28 ounce can, since that's what I had)
1/2 cup Barbecue Sauce
2 Tbsp Brown Sugar
1 Tbsp Minced Onion
1 Can of Biscuits (the regular/small ones (10 in a can), not the big/grand ones)
1 Cup Shredded Cheese (My MIL uses cheddar… I use Colby Jack… it's really whatever you prefer)
First, preheat your oven to 375 degrees.
Then, on the stovetop, brown the hamburger & drain the grease.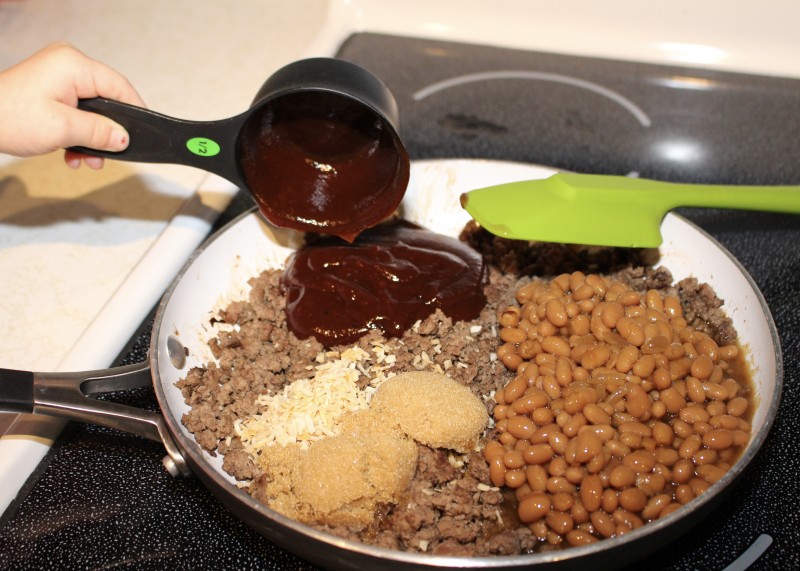 Next, turn the heat to low, add the beans, barbecue sauce, brown sugar and minced onions to the browned hamburger.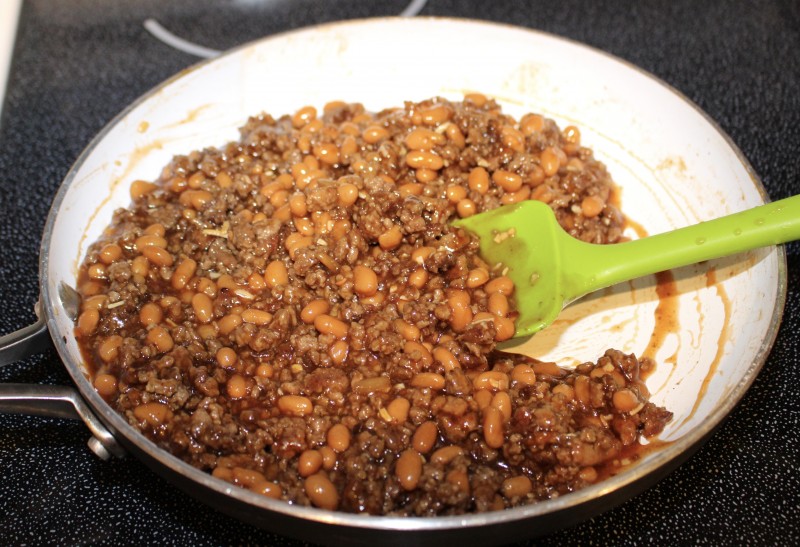 Stir the browned hamburger, beans, minced onions, brown sugar, and barbecue sauce to combine.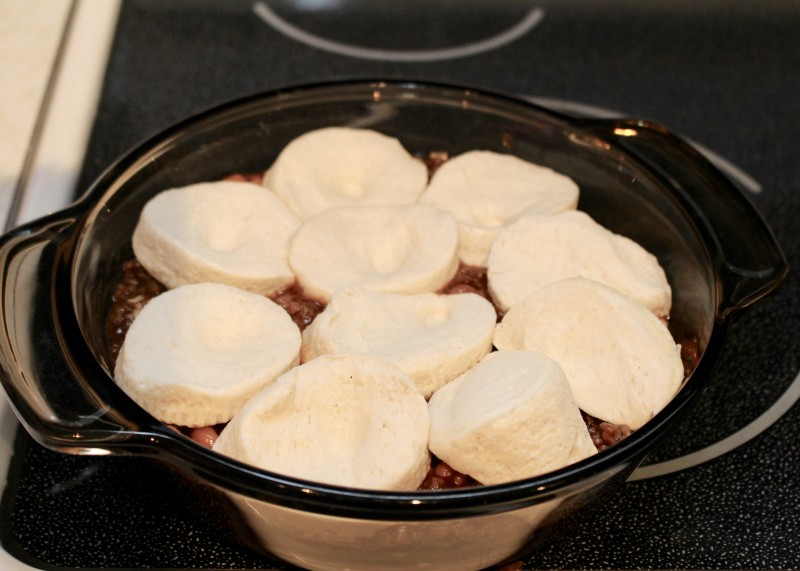 Pour the hamburger and bean mixture into a circular 2 quart casserole dish. Add the biscuits on top. (Don't mind the finger pokes in each of my biscuits, my daughter was 'touch counting' them and her touches turned into deep pokes, ha!)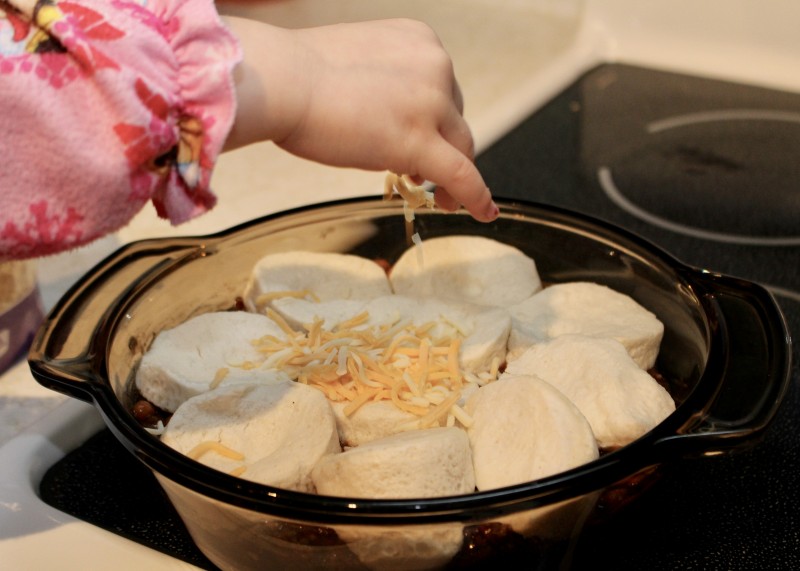 Next, Add the shredded cheese on top of the biscuits.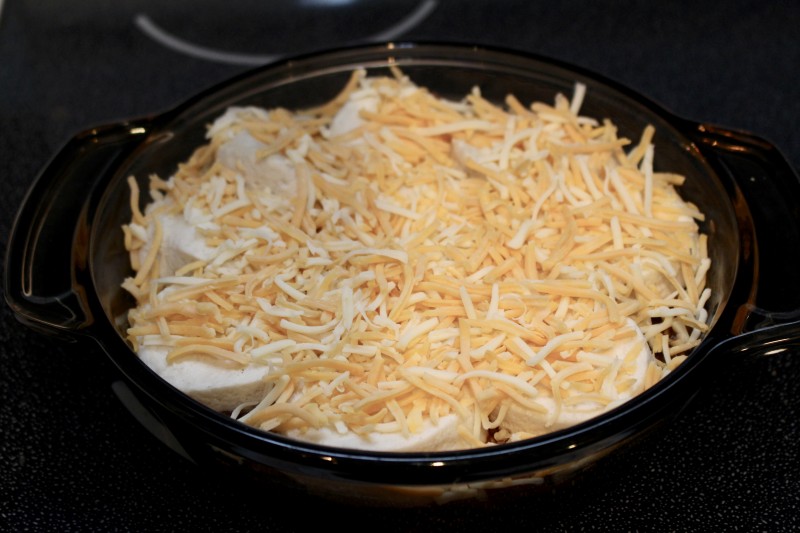 Finally, place the dish in the preheated 375 degree oven and bake for approximately 25 minutes or until brown.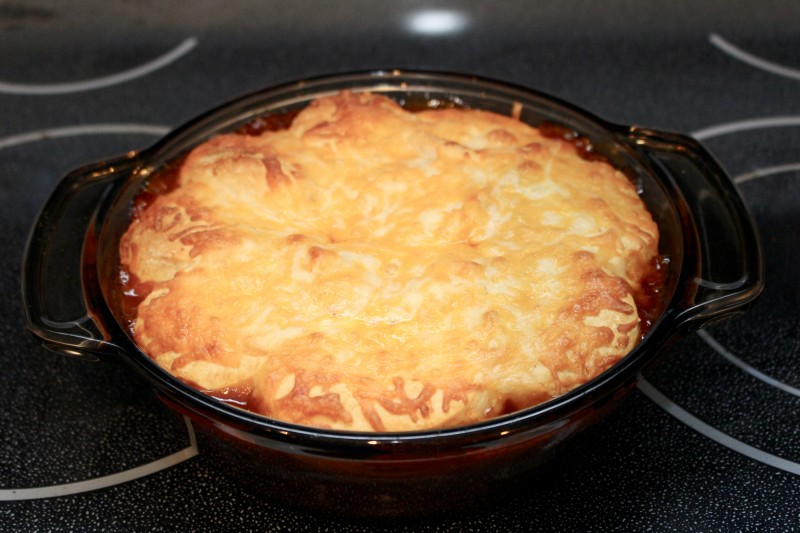 Ta Da! Your Bean & Bun is done! Super easy & really yummy!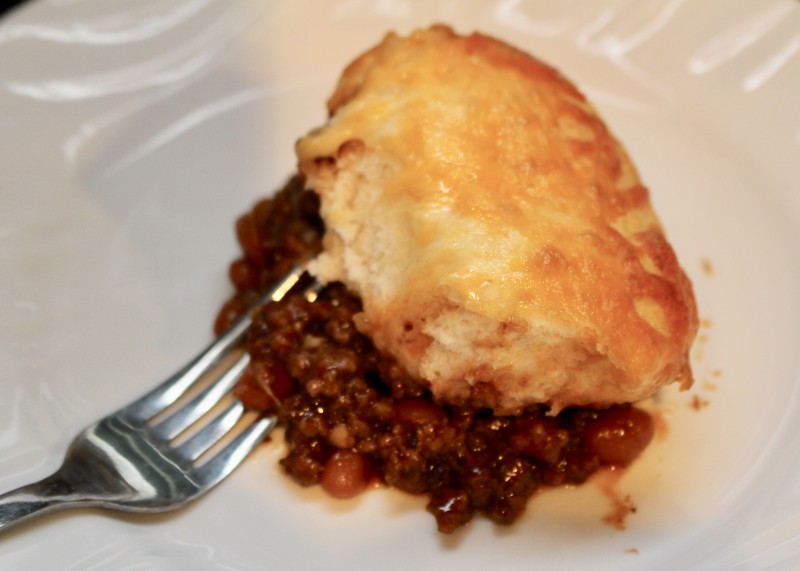 I hope you and your family enjoy Bean & Bun as much as my family does. Let me know in the comments if you give it a try!

Hi, my name is Asha. I am 30 years old and am a nurse by profession. My husband and I have been married for over five years and together we have a sweet three-year-old daughter, an infant son, and a lovable bunny named Caramel. I enjoy spending time with family, taking photographs, scrapbooking, hunting, fishing, cooking and gardening.
This post currently has 11 responses.