This is a sponsored post. All opinions are my own.
Whether you are a professional who needs somewhere to live for work, or you are a student who is always on the go, choosing a furnished apartment should be a no brainer. Here are some benefits of why you should opt for a furnished apartment, including cost savings and lower stress levels.
Perfect for Procrastinators
Furnished apartments can be a great solution for those who need somewhere quick and fast. If you have been given a job offer with a time limit, it can be daunting to know where to start. Thankfully, when picking a furnished apartment, a weight will be lifted off your shoulders thanks to all the necessities being already in place, meaning all you need to do is pack your clothes and be on your way to your new home.
Saving Time
While some people may enjoy spending countless hours planning how they want their home to look, those who opt for a furnished apartment can ensure there is no hassle when it comes to designing their home. If you don't have the time or expertise of interior design, you will be happy to know that furnished apartments come with all the furniture you need, meaning you can move in straight away. If you want to add a few extra pieces to give your home a personal touch, you can do so without the need of having to start from scratch.
Reducing Stress Levels
Moving home can be a stressful experience for anyone, regardless of whether it's your first time moving or you relocate frequently. The worry and anxiety you can face of having to pack up old furniture and transporting it to a new area or state is not worth thinking about. Therefore, renting a furnished apartment can take the stress away, enabling you to move without too many problems. What's more, you won't need to measure every corner and wall of your home to make sure your furniture fits. Even once you have mastered the measurements, it can be a struggle to assemble each piece of furniture, making a furnished apartment a no-brainer.
No Long-term Commitments
Another benefit of picking a furnished apartment is that it's unlikely you will need to commit to a long-term lease. If you like to move around and keep things fresh and exciting, leases for furnished apartments are usually a lot shorter than the traditional lease, meaning you will not need to worry about breaking it, especially when it's time to move on to your next home. Those who are always on the go will benefit enormously from a furnished apartment.
Maintenance Free
Another benefit of choosing a furnished apartment over an unfurnished one is that should there be any issues, such as a leaking tap or a damaged sofa, you can be assured that your landlord will fix any problems. As the owner of a furnished apartment, it's incredibly important for them to make sure that the home is in good working order, meaning you will get a clean looking apartment without having to do too much maintenance yourself.
Finding an Apartment
Now that you have an idea of all the benefits that come with furnished apartments, it's time to find the home of your dreams. Consider a company like Blueground, where you have access to a large portfolio of furnished and serviced apartments all over the Bay Area. They offer rental properties in upscale buildings located in the most sought after areas. For a medium or a long-term stay, Blueground is undoubtedly your best option. If any issue arises, their customer support team is always more than happy to help with any request.
Other Factors
There are various other factors that you should keep in mind when selecting the right furnished apartment for you. Some apartments may vary in what facilities they offer, so you will need to make a list of what necessities you need. While you will not need to go out and purchase any furniture, it's always advised to check with the provider first to see if they have all the amenities you require, such as kitchen utensils. The great thing about furnished apartments is if you are not comfortable with the one you have picked, you can easily find another without too much trouble.
If you like to travel light and you are just looking for a base for a couple of months, you should check out a furnished apartment over other options. Having a home that's already fitted with furniture and modern appliances can reduce stress levels and help save you time and money.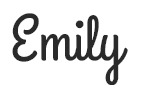 Hi there! I am Emily Evert, the owner of Emily Reviews. I am 25 and live in a small town in Michigan with my boyfriend Ryan and our two pugs. I have a large family and I adore my nieces and nephews. I am a calorie counter who loves soda. I budget to save money so I can spend it on my dogs. I love reading memoirs, and learning about child development and psychology. I love watching The Game of Thrones, Teen Mom, Sister Wives and Veep. I like listening to Jason Isbell, John Prine, Kris Kristofferson and Blue October. I created Emily Reviews as a creative outlet to share my life and the products that I love with others.
This post currently has no responses.