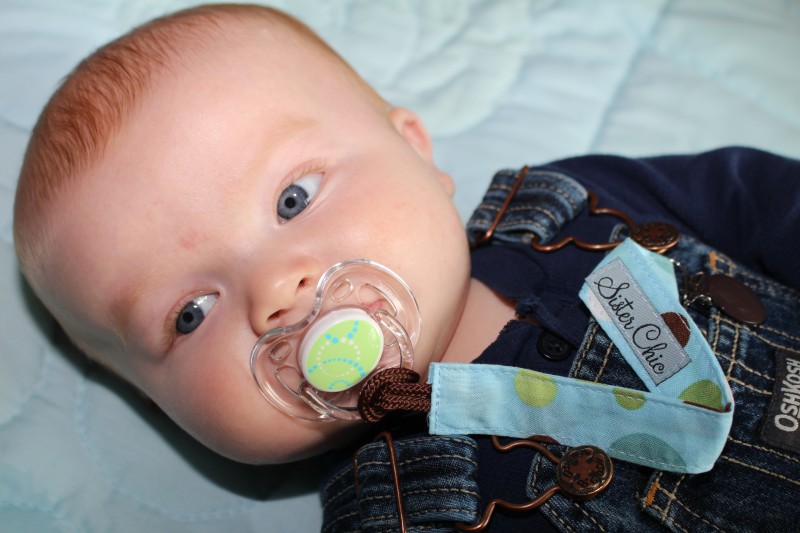 Thank you to Sister Chic for providing product for review in exchange for my honest opinion.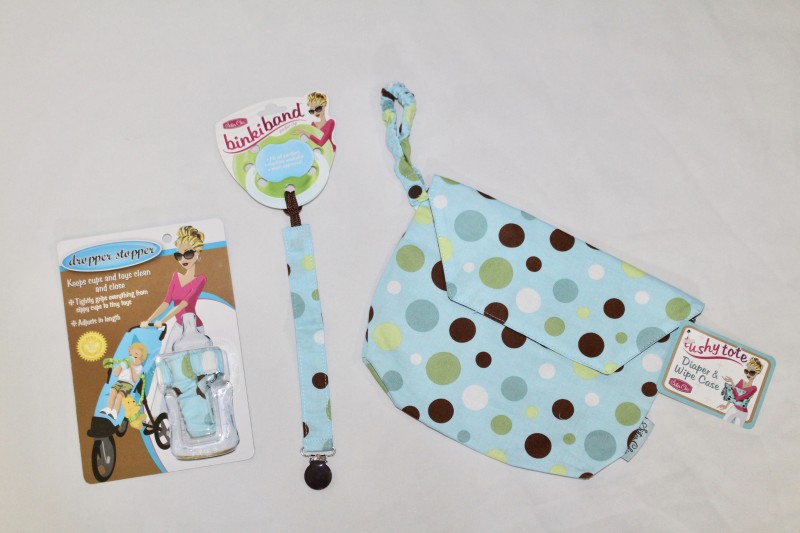 It's baby fever around here. It seems like almost ALL of my friends and family members that are near my age are either currently pregnant or have had a baby within the last year. With lots of babies comes lots of baby showers and baby gifts. A fun 'problem' to have! I love to gift items that are both cute and practical, and Sister Chic has some useful baby gifts that fit that bill perfectly.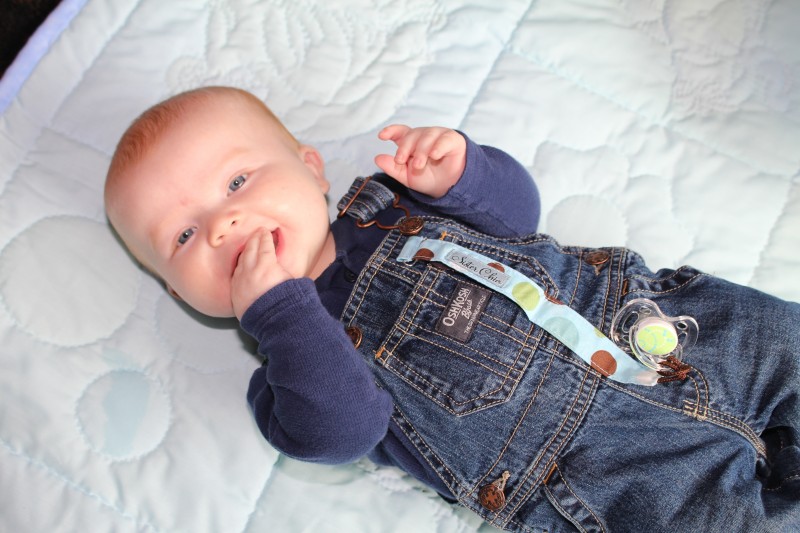 First up: The Binki Band. Made from durable, and machine washable fabric that is easy to keep clean and is adorable. It comes in many styles and colors. The clip itself is strong (metal) and will prevent a baby or toddler from removing it from their clothing. The Binki Band works for any pacifier that has a hole in the rim or a handle. No more "where's the pacifier?!" or dropping pacifiers on the ground, especially while on the go. A Binki band is a must for any pacifier loving  baby!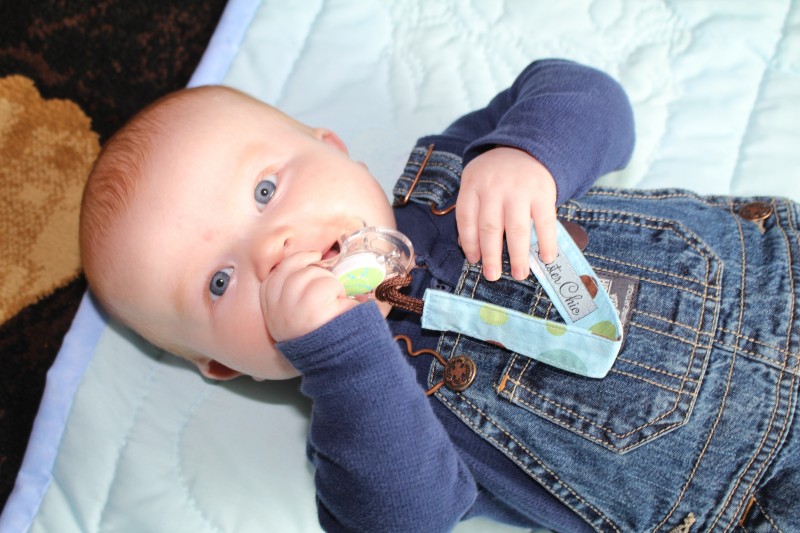 Next up: The Tushy Tote. Perfect for moms on the go, the Tushy Tote comfortably holds 2 or 3 diapers, a pack of travel wipes, keys, and a phone. It has an attached wristlet so it keeps your hands free. Very useful for quick trips so you can leave the bulky diaper bag at home! I'll be using our Tushy Tote this summer as we go on walks and to the park. I'll toss it in the basket of the stroller and off we'll go! The Tushy Tote is made from machine-washable designer fabric. It is stylish, but still practical.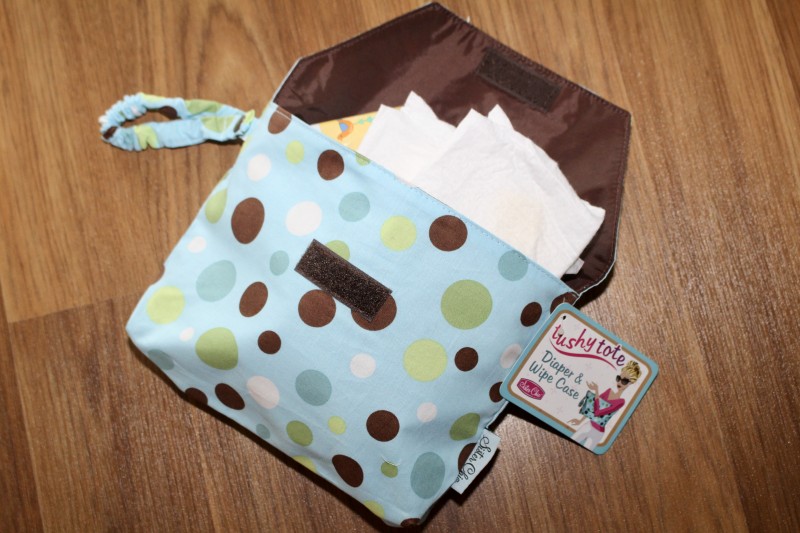 The final item from the Sister Chic Trio: The Dropper Stopper. This versatile, adjustable, rubberized elastic band conforms to any shape to grip and securely hold any bottle, sippy cup, or baby's favorite toys, to prevent them from hitting the floor. It is designed to secure items from either end and easily attaches to strollers, grocery carts, high chairs, etc. Like the other Sister Chic items, it is made with machine-washable designer fabric.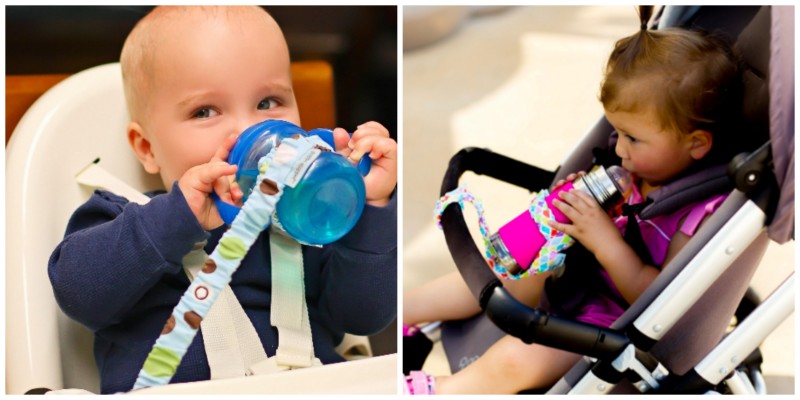 All three items are designed to complement and coordinate with all the items in the Sister Chic collection. These items would make a really adorable – and affordable baby gift!
I also love that once you are done using these products as intended, they can be repurposed. The Tushy Tote could be used to carry/stash other items such as feminine products or toiletries. The Dropper Stopper could also be used to hold a water bottle while on the treadmill. The Binki Band could be used to hold your ID while working out. Tell me in the comments, do you have any other ideas on how these products could be used?
Buy It: Head over to Sister Chic to see for yourself the great selection of products they offer.
Connect: Don't forget to like Sister Chic on Facebook and follow them on Instagram for all the latest news and promotions.
Win It: Sister Chic is generously offering TEN of our lucky readers a 3-piece-set (Binki Band, Dropper Stopper and Tushy Tote). The giveaway is open to US only. The giveaway will end April 30th, 2019. For your chance to win, enter the Giveaway Tools below. Good luck!


This post currently has 2 responses.