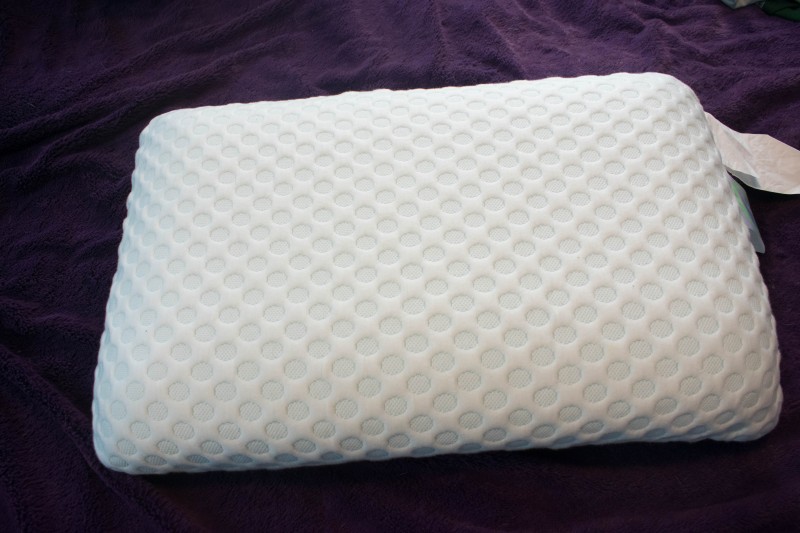 I was sent a pillow from Comfort & Relax. All opinions are my own. There are affiliate links in this post.
We had these terrible pillows at my dad's house when I was a kid. They were extremely flat and lifeless. I would wad it up to try and make it taller, but it was still an awful pillow. My dad still uses pillows like that. He likes really shallow, limp pillows. I'll never understand!
Ryan likes thick but soft pillows. I like thick and firm pillows. I don't want my head to 'sink' when I lay on the pillow, I want it to remain at the same height. For the past several years, Ryan and I have purchased separate pillows due to our different preferences.
In the summer, I flip my pillow to get the cooler side. So when I read about Comfort & Relax having a cooling pillow with a removable ice cover, I was intrigued! It's memory foam, which I thought would be firm enough for me. The listing says it's ideal for all sleepers (belly, back, or side).
The pillow is vacuum sealed for shipping so it comes in a little rolled up bundle like this: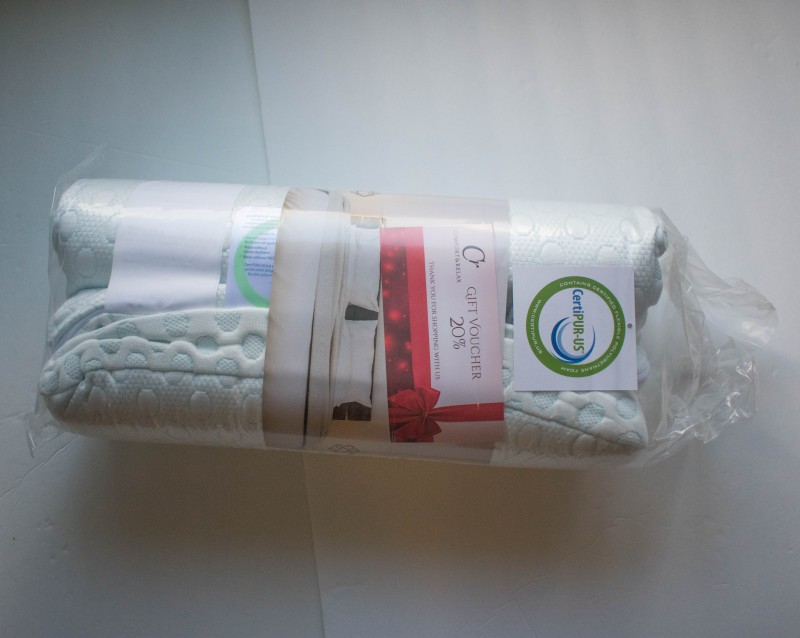 With some vacuum-sealed products, once you open the packaging they spring right up to full size within a minute or two. This isn't the case for this pillow. It took several hours to slowly expand to its full size.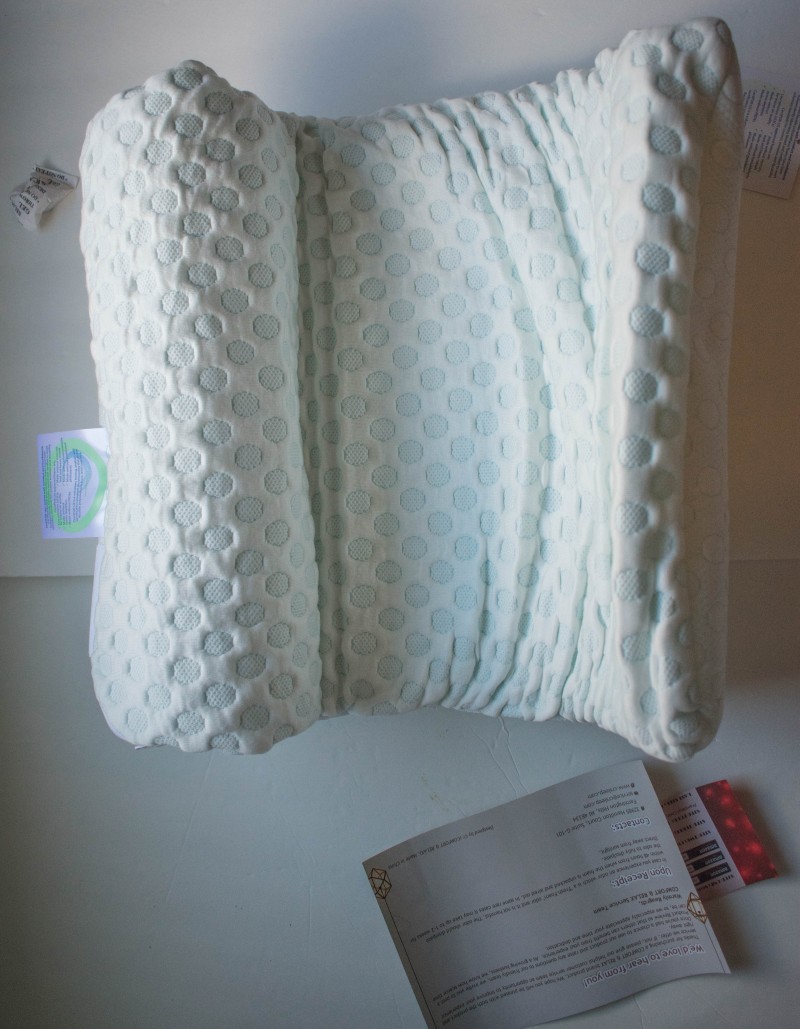 I let it expand for a bit over 24 hours, and was still a bit surprised that it seemed a bit shallow in height. The listing says it is 4.7 inches, and using a ruler, this is accurate. I guess I wasn't aware of how thick a typical bed pillow would be. My former pillow, and Ryan's pillow were both thicker than this pillow despite being a few years old. I would guess our other pillows are roughly an inch taller. I like the firmness yet softness of this pillow. It doesn't give me neck or shoulder pain when I use it, I just wish it were taller as that would be the most comfortable size for me. I'm a side-sleeper, and I can see this pillow working better for someone who is a back or belly sleeper as their head is a bit closer to the mattress.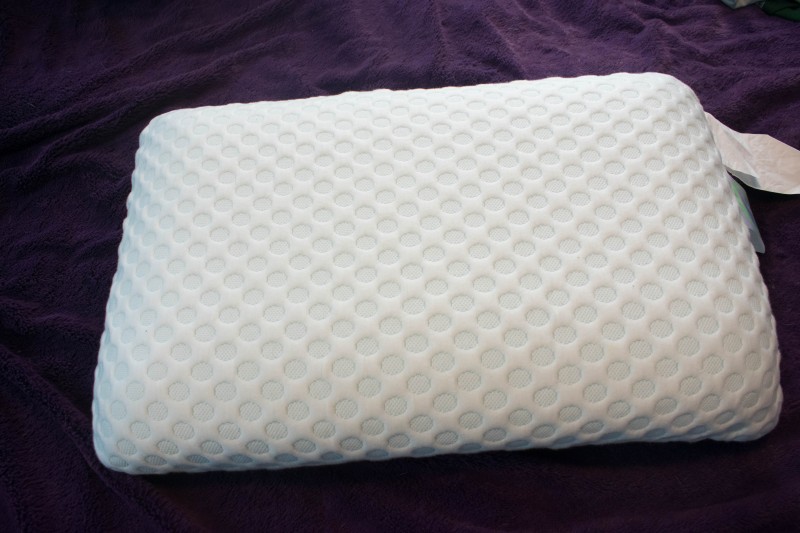 The normal side (above) and the cool side (below).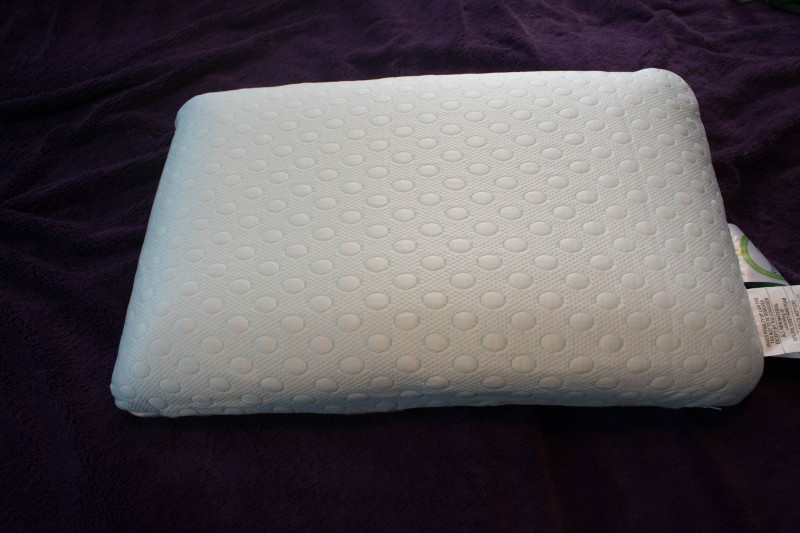 The 'ice cover' is pretty interesting. Both sides of the pillow cover have circles, but one side is plush with indented circles, while the other is a different material and is all one height/texture. The side with the flat textured is the side that stays cooler. It is noticeably colder to the touch, but it's only chilled feeling if you use the pillow with the cover included. If you add in your own pillowcase on top of this cover, I don't notice any difference in temperature.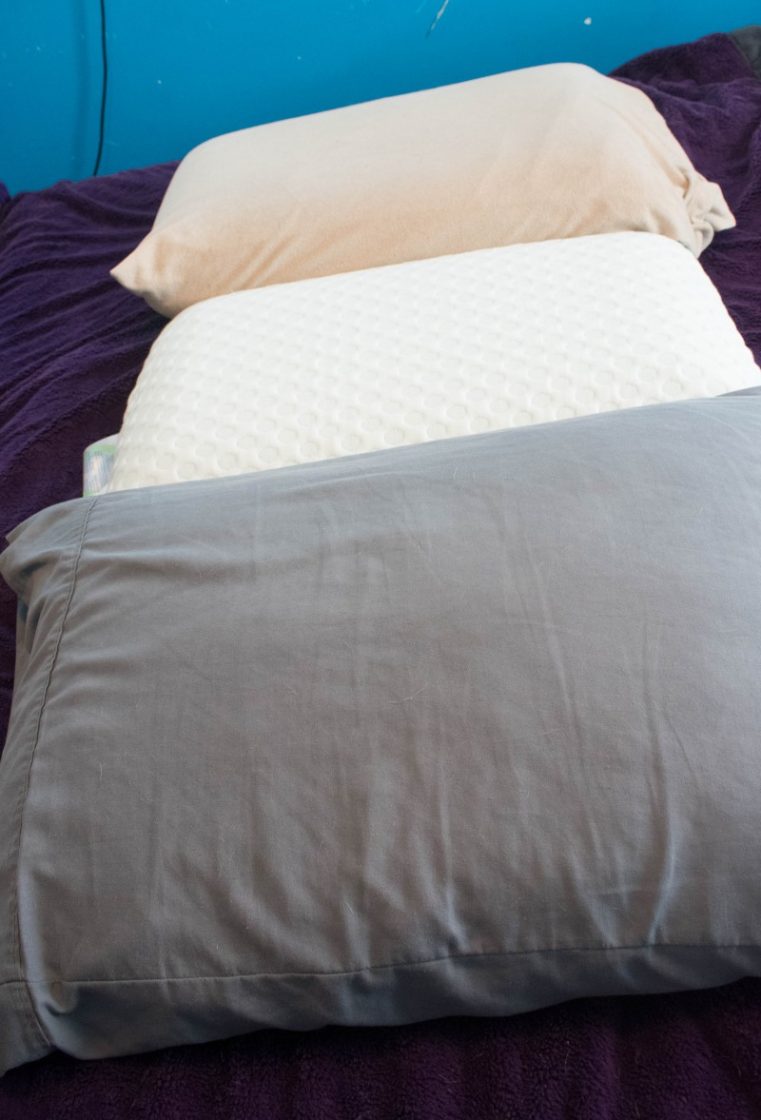 The comfort and relax pillow is in the middle, while the two with pillowcases are the pillows we owned previously.
This is a nice pillow and I'll keep it to offer to our guests. I like this pillow, but I like my old pillow more due to it being thicker.
Buy it: Amazon.com.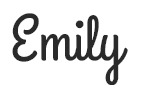 Hi there! I am Emily Evert, the owner of Emily Reviews. I am 28 and live in a small town in Michigan with my boyfriend Ryan and our two pugs. I have a large family and I adore my nieces and nephews. I love reading memoirs, and learning about child development and psychology. I love watching The Game of Thrones, Teen Mom, Sister Wives and Veep. I like listening to Jason Isbell, John Prine, and other alt-country or Americana music. I created Emily Reviews as a creative outlet to share my life and the products that I love with others.
This post currently has 7 responses.