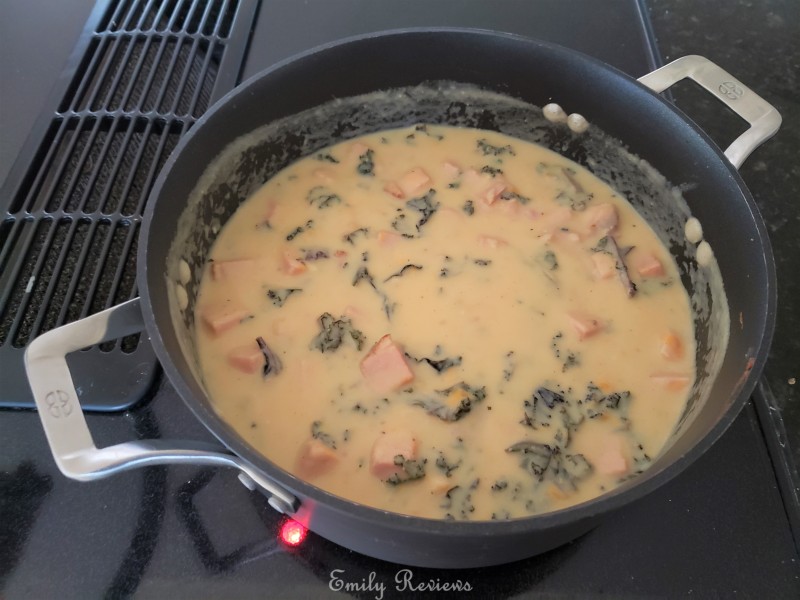 I have been following the ketogenic lifestyle for almost six-weeks, now. I feel so much better eating this way. Most of my digestion issues have completely disappeared. For that reason alone, I don't plan on going back to eating non-keto approved foods. It just isn't worth it to me.
I am the main cook in our household. When I decided to make the switch to keto foods, I had my families full support. They were a little nervous about the new style of foods I was going to be preparing but were willing to give it a try.
One of the first dinners I made was a Creamy Cauliflower Ham Soup. My hope was that this would be a good replacement for the ham and potato soup I use to make. Well, I succeeded! My family loves this recipe and said there really wasn't a huge difference in taste or texture between the two.
Try making my Creamy Cauliflower Ham Soup and let me know what you think!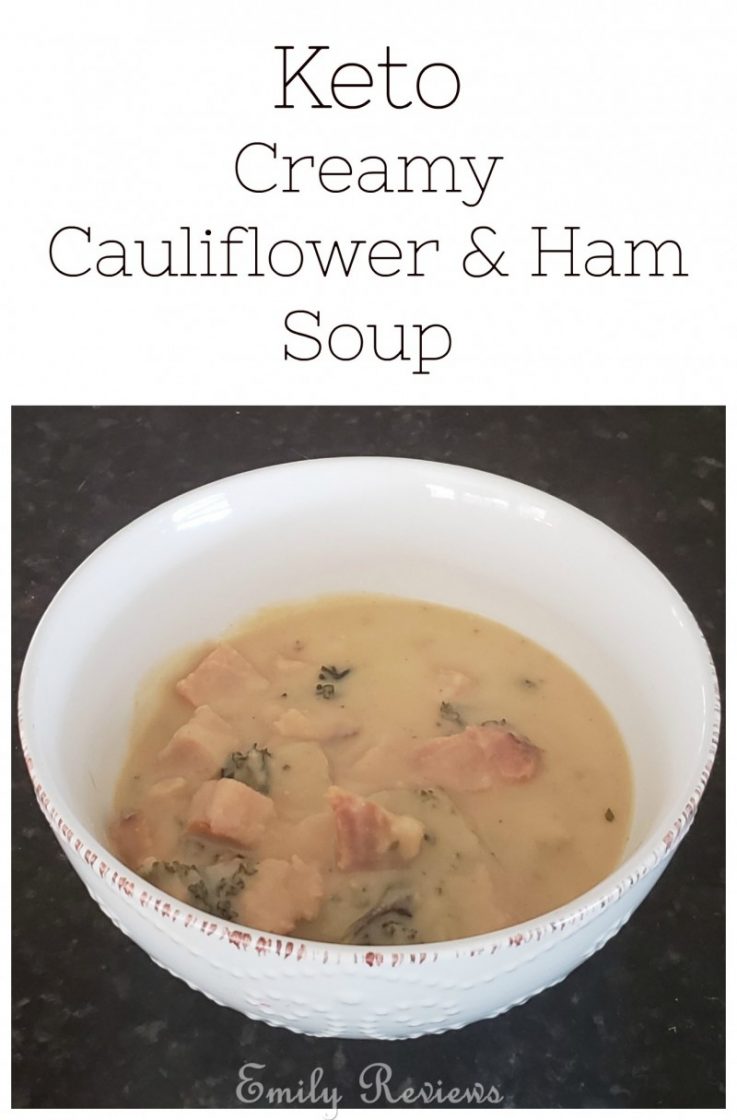 Ingredients:
16 ounces of cauliflower florets, fresh or frozen
1 bunch of kale, diced
3 cups of diced ham (make sure your ham is keto-approved)
8 ounces of medium or sharp cheddar cheese, fresh grated (preshredded cheese usually contains non-keto approved ingredients)
1/4 cup of heavy whipping cream
14 ounces of vegetable broth
4 cloves of garlic, minced
1/4 tsp pink Himalayan sea salt
1/2 tsp garlic powder
1/2 tsp smoked paprika
1/2 tsp onion powder
1/4 tsp black pepper
Directions:
To begin, add the heavy whipping cream, vegetable broth, and cauliflower florets to a large saucepan. Cook until the cauliflower is fork tender. Then either use a blender (Be very careful with hot ingredients in a blender!) or a submersion blender to puree the ingredients. Once the mix is creamy smooth, return it to the large saucepan and set on low/medium heat. Add the ham, kale, garlic, and seasonings to the puree, mix well, and simmer for about 20-30 minutes. Then stir in the shredded cheddar cheese and serve.
Enjoy!

Hello, my name is Laurie. I have been married to my husband for 14 years. We have two young daughters, ages 10 and 13 years old. My family and I live in Oregon so that means we are just minutes from the beach, mountains, and desert.  We love it here and try to spend as much time outdoors playing as we can. When we aren't outside playing, I enjoy reading, baking, refinishing furniture, and other crafts.
This post currently has 17 responses.