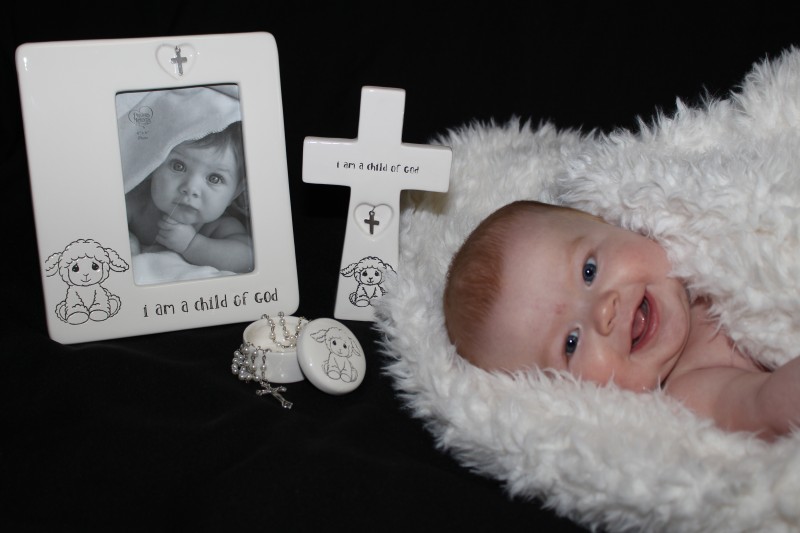 Thank you to Precious Moments for sending product in exchange for my honest opinion in this review.
My son is 6 months old now and he recently celebrated his Baptism. In the past, I struggled to choose just the right Baptism/Dedication gifts for my children and my goddaughters – I wish I would have thought to check out Precious Moments! I have partnered with Precious Moments in the past to bring you some wonderful baby and little girl's gift ideas, and now am excited to partner with Precious Moments again to share some wonderful Baptism/Dedication gift ideas:
~ I am a Child of God 4 x 6 Photo Frame with Charm This photo frame will help baby and their parents remember the day of their christening for years to come. The neutral colors will complement any decor. 8.5 inches tall and carefully crafted in ceramic, zinc alloy, and glass. Perfect for a boy or girl.
~ I am a Child of God Cross with Charm this ceramic and zinc alloy cross will serve as a beautiful reminder of the baby's Baptism day. At 7.25 inches high this piece is not too big and not too small. Perfect for using as a decoration in the child's room, with a classic design, cute little lamb, and message reminding the child that they are a child of God.
~ I am a Child of God Rosary Box with Rosary This unique baptism rosary box contains a lovely white rosary to inspire the child to pray. Serves as a keepsake baptism gift for baby boys or girls. The box is carefully crafted in ceramic, and the rosary is made of metal, and plastic. The Rosary Box is approximately 1.5 inches high, 2.25 inches wide and 2.25 inches deep.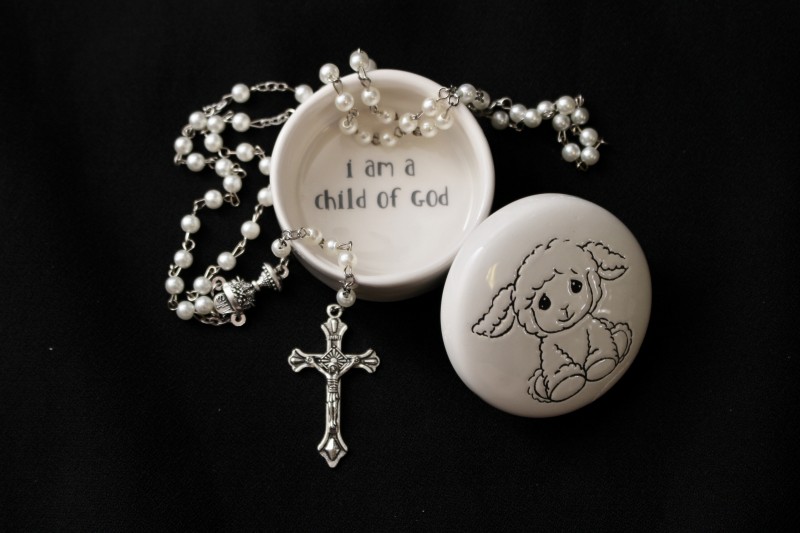 Buy It: Head over to Precious Moments to see for yourself their great selection of Baptism and other gifts.
Connect: Don't forget to like them on Facebook and follow them Instagram for all the latest news and promotions.


Hi, my name is Asha. I am 31-years-old and am a nurse by profession. My husband and I have been married for over five years and together we have a sweet four-year-old daughter, a one-year-old son, and a lovable bunny named Caramel. I enjoy spending time with family, taking photographs, scrapbooking, hunting, fishing, cooking and gardening.
This post currently has 3 responses.