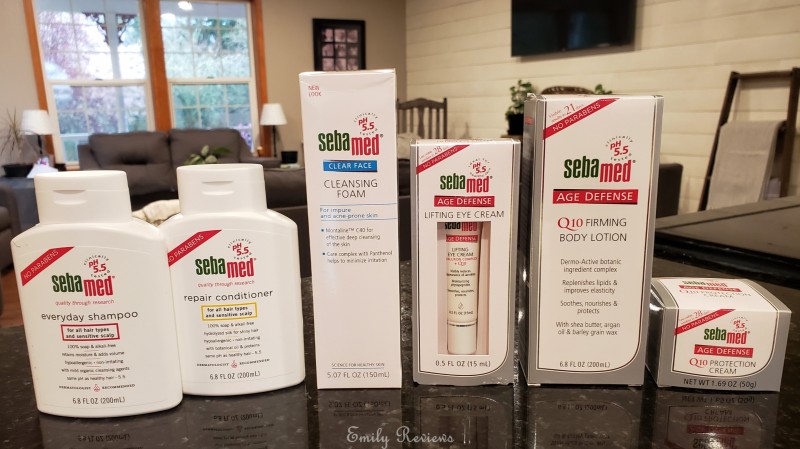 Thank you to Sebamed USA for providing me with products to facilitate my blog review. All opinions are 100% my own.
For years, I have been using Sebamed skin care products. In the beginning, I started using them to help with my eczema. Now that my eczema is gone, I continue to use their products because of how they make my skin look and feel.
Sebamed skin care products are great for those of us with sensitive skin and skin prone to issues such as eczema, xerosis, psoriasis, rosacea, acne, and more.
Sebamed skin care products were created with a pH balance of 5.5. Products with a 5.5 pH level help support your skin's natural barrier and self-healing ability. Without that, your skin can become weak and allow environmental irritants to break through. Sebamed skin care products not only treat your skin issues but also prohibit new ones from developing.
For my review, I received a few Sebamed products I had yet to try- Clear Face Cleansing Foam, Everyday Shampoo, and Repair Conditioner. I also received a few products from the Age Defense Line- Q10 Lifting Eye Cream, Q10 Firming Body Lotion, and Q10 Protection Cream.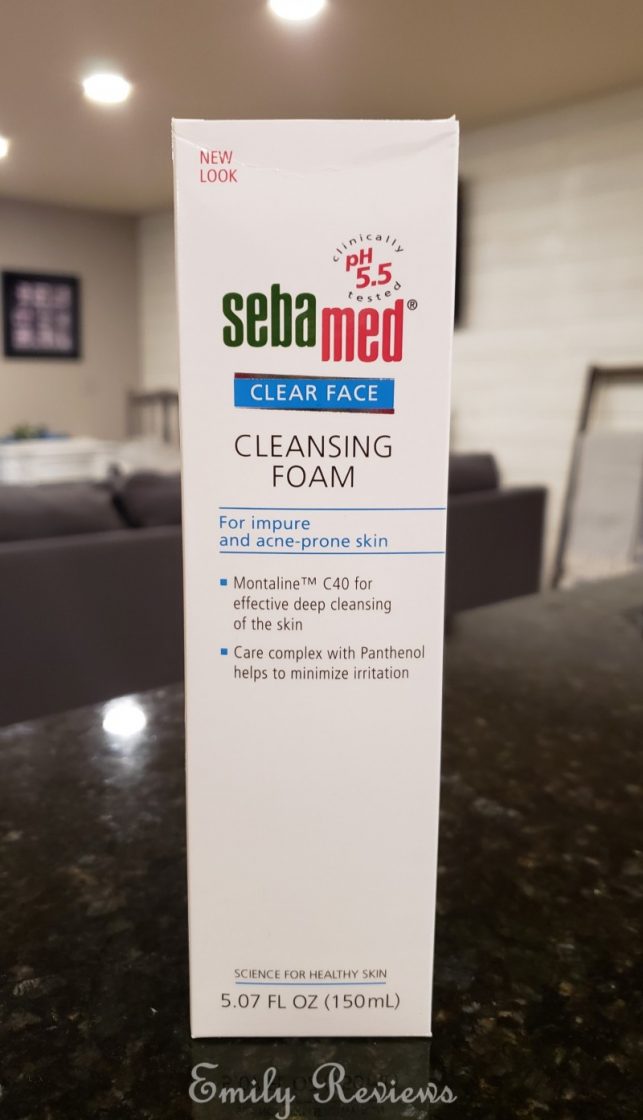 Clear Face Cleansing Foam gently removes excess oils from your face without drying it out. This formula helps fight against breakouts and encourages the regeneration of healthy skin cells. It contains Montaline C40 to help improve complexion.
My twelve-year-old daughter has recently started experiencing facial breakouts. For the last couple of weeks, she has been using the Clear Face Cleansing Foam. She said she likes the way it makes her skin feel. It is soft and clean.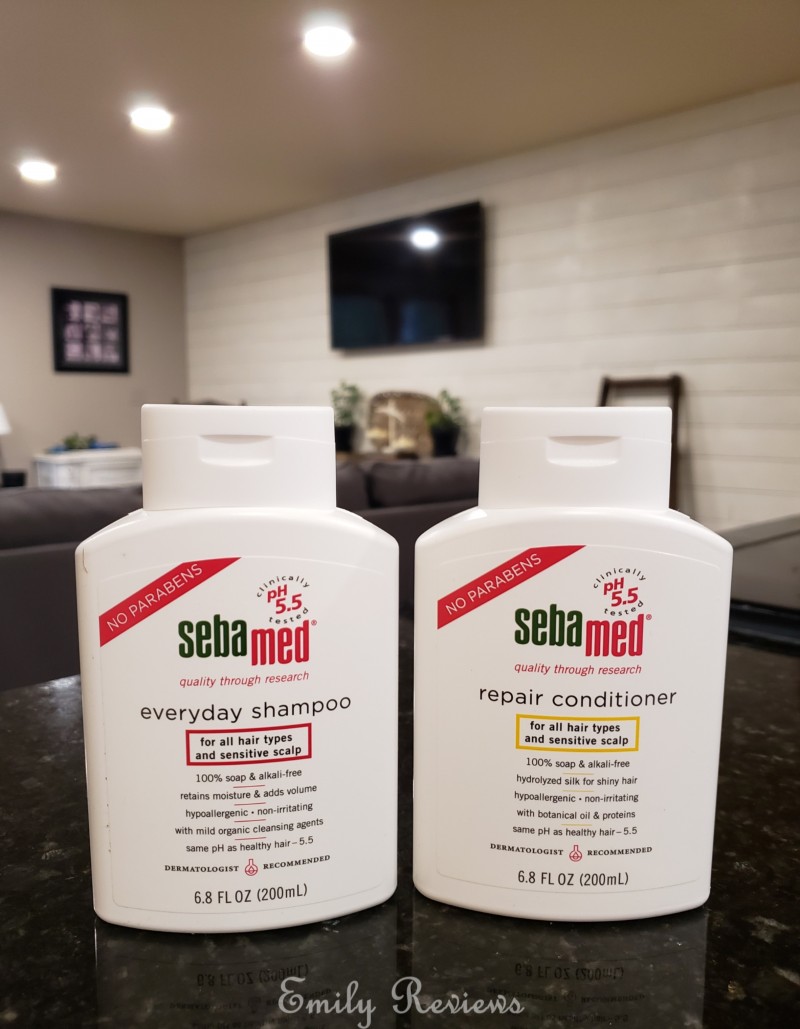 Everyday Shampoo and Repair Conditioner work together to cleanse and moisturize your hair and scalp. These products are suitable for all hair types. They can help fight dandruff, soothe skin irritation, and calm itchiness.
I have fine hair. Often hair care products weigh down my hair and leave it lifeless. Sebamed Everyday Shampoo and Repair Conditioner leave my hair full of volume and shine. It feels amazing!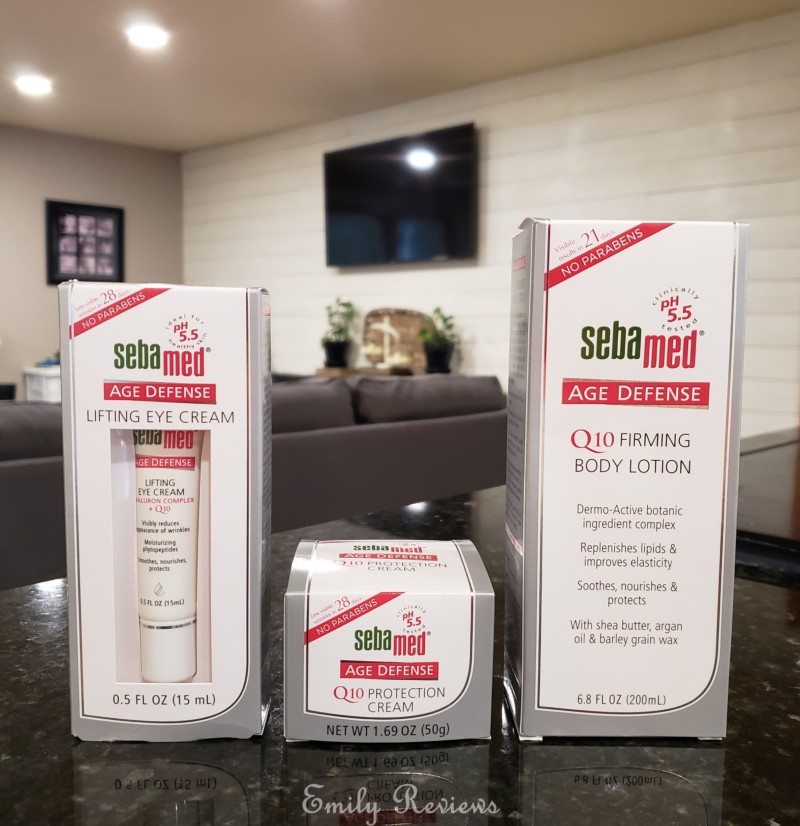 The Age Defense product line was created to help combat the signs of aging. These products were designed to hydrate, help restore elasticity, minimize wrinkles, and reduce puffy skin.
I have been using the Age Defense products for a couple of weeks. Although I haven't seen a big change in wrinkles or fine lines, my skin looks and feels wonderful.
I absolutely love Sebamed! I strongly suggest their products.
Buy It: Please visit the Sebamed USA website to see the great selection of products they offer and convenient shopping locations.
Connect: Don't forget to follow Sebamed USA on Facebook, Twitter, and Pinterest for the latest product announcements and special offers.
WIN IT: One winner will receive the Age Defense Q10 eye cream, Q10 face cream, and Q10 body lotion. This is a US giveaway and it is scheduled to end on 6/08/2019. Good luck!


This post currently has 6 responses.