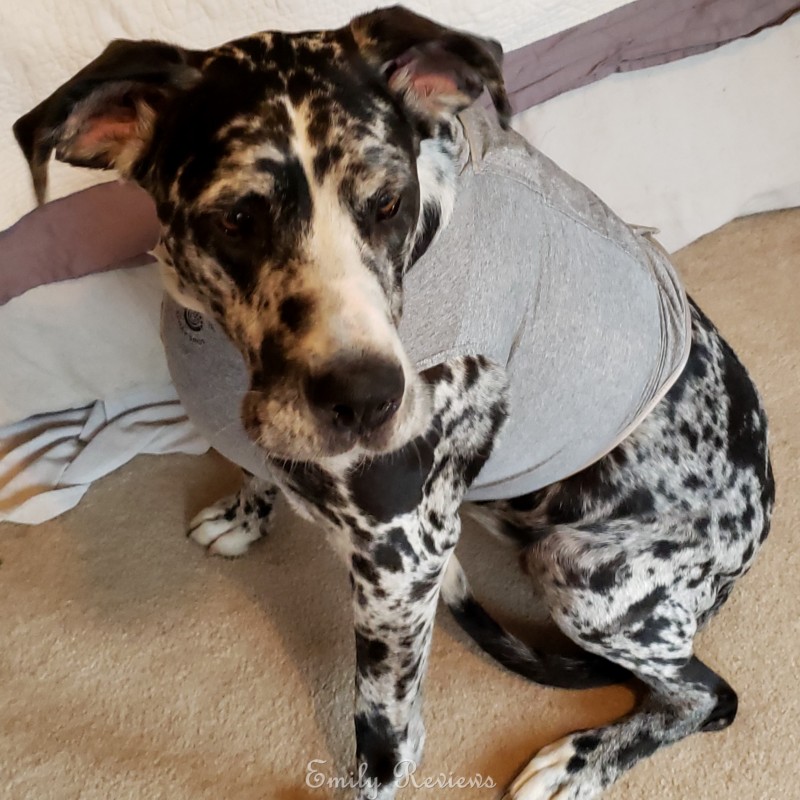 Thank you to Comfort Zone for providing me with products to facilitate my blog review. All opinions are 100% my own.
We often host family gatherings. It isn't abnormal for us to have 20-30 people in our home during these events. With that many people, our two dogs often show signs of anxiety and stress. I looked into different calming products but didn't find one I liked. Then I was asked to review Comfort Zone dog Calming Vest for anxiety and stress relief and liked the what I read.
Comfort Zone provides pet parents with products to enhance the lives of their pets. They have products for both dogs and cats.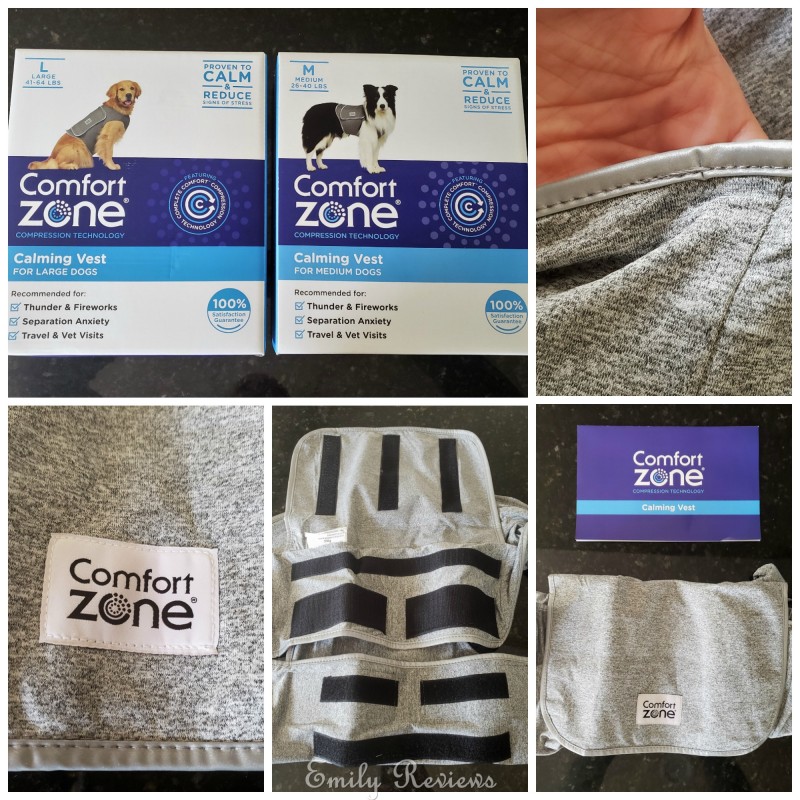 The Calming Vest provides gentle pressure that makes the dog feel safe and secure. This is similar to when you swaddle an infant. Calming Vests are made with soft, breathable, stretchy material. They come in multiple sizes can be easily adjusted to fit your dog's specific size and shape.
Putting the Calming Vest on your dog is fairly easy to do (of course this depends on your dog's willingness to help you put it on.) I put the vest in front of my dog and one at a time put their arms in the holes and then pull the vest up and secure it. I adjust it as needed.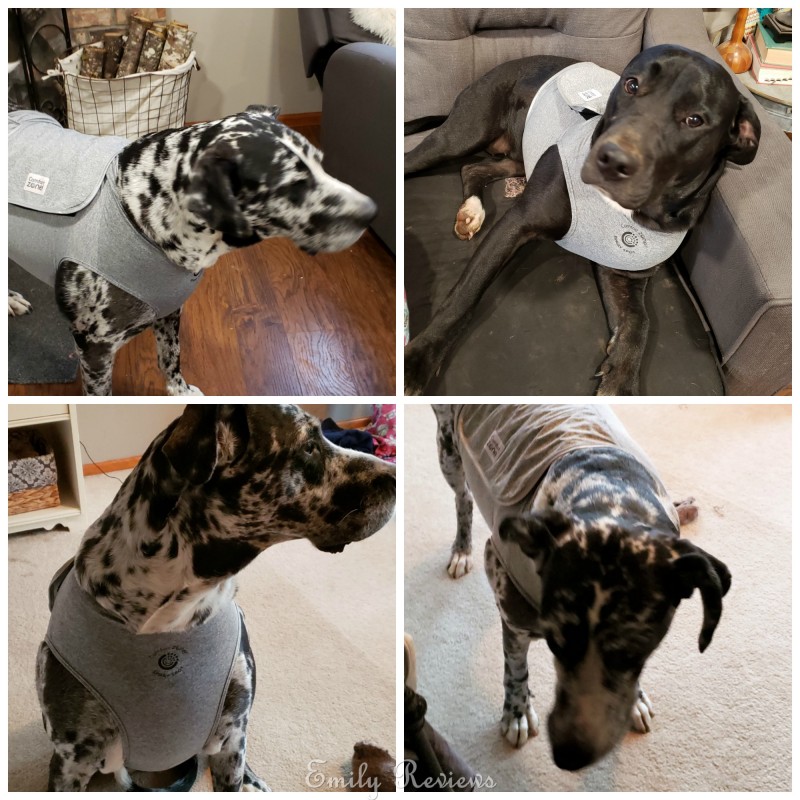 My dogs have never worn clothing or anything like this. The first time I put the Calming Vests on, they looked at me like I had lost my mind. Then they tried everything they could to take them off. After about 30 minutes of trying, they gave up and when about their business. I didn't notice an immediate calming effect, but that was because this was completely new and foreign to them. After wearing the vest a few more times, they became familiar with them and accepted them. Now when I put the Calming Vests on them, it doesn't even phase them. While wearing the Calming Vests, the dogs seem to be less worried about what is going on around them. Having 20-30 people in your home is still a lot to take on but, the dogs seem to be getting better about it. I think the Calming Vests are helping.
Comfort Zone Calming Vests are a 2019 Product of the Year award winner!
Buy It: Please visit the Comfort Zone website to see the great selection of products they offer and convenient shopping locations.
Connect: Don't forget to follow Comfort Zone on Facebook, Twitter, and YouTube for the latest product announcements and special offers.


Hello, my name is Laurie. I have been married to my husband for 14 years. We have two young daughters, ages 10 and 13 years old. My family and I live in Oregon so that means we are just minutes from the beach, mountains, and desert.  We love it here and try to spend as much time outdoors playing as we can. When we aren't outside playing, I enjoy reading, baking, refinishing furniture, and other crafts.
This post currently has 10 responses.