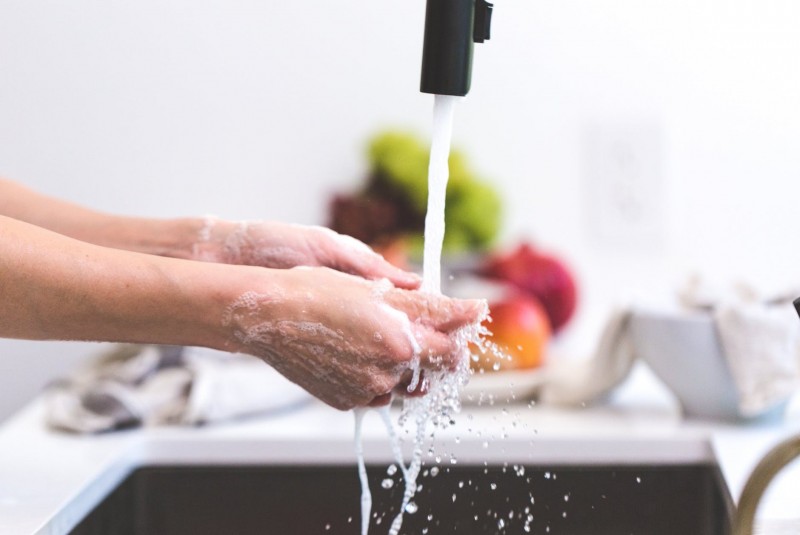 Thank you to Plant Therapy for providing me with products to facilitate my blog review. All opinions are 100% my own.
For a few years now, I have been using essential oils from Plant Therapy. I love the selection of essential oils that Plant Therapy offers, as well as the quality of their products. Plant Therapy essential oils are by far, the best I have ever tried.
Recently I was sent two newer products from Plant Therapy, a Cleaning Set of essential oils and a Balm Squad Set of organic healing balms.
The Cleaning Set includes everything you need to make your own household cleaners. It has six 100% pure essential oils and Synergies, including Germ Fighter, Tea Tree, Citrus Burst, Lavender Population, Peppermint Supreme and Lemon.
While on the Plant Therapy website, I noticed that they share a recipe for a homemade all-purpose cleaner. To make it,  you will need 1 cup purified water, 1/2 cup white vinegar, 1 tsp castile soap, 20-30 drops of your choice of essential oil(s), and a spray bottle. Mix all of the ingredients into a spray bottle. Spritz the cleaner on the surface you're cleaning and then use a damp rag to wipe it down. Easy peasy and chemical-free!
A Balm Squad Set comes with four organic healing balms. The balms include Silky Soft, Better Thank Kisses, Sniffle Stopper, and The Original. Simply rub the healing balm on the affected area and let it do its thing. Before you know it, you will feel better.
I continue to be impressed with Plant Therapy products.
Do you have a favorite essential oil or essential oil blend?
Buy It: Please visit the Plant Therapy website to see the great selection of products they offer and convenient shopping locations.
Connect: Don't forget to follow Plant Therapy on Facebook, Twitter, and Pinterest for the latest product announcements and special offers.


Hello, my name is Laurie. I have been married to my husband for 14 years. We have two young daughters, ages 10 and 13 years old. My family and I live in Oregon so that means we are just minutes from the beach, mountains, and desert.  We love it here and try to spend as much time outdoors playing as we can. When we aren't outside playing, I enjoy reading, baking, refinishing furniture, and other crafts.
This post currently has 7 responses.