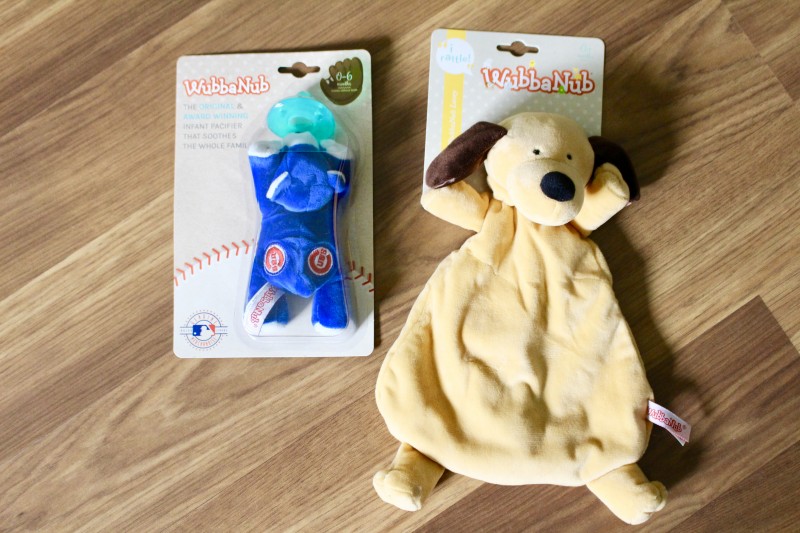 Thank you to WubbaNub for sending products for review in exchange for my honest opinion in this review.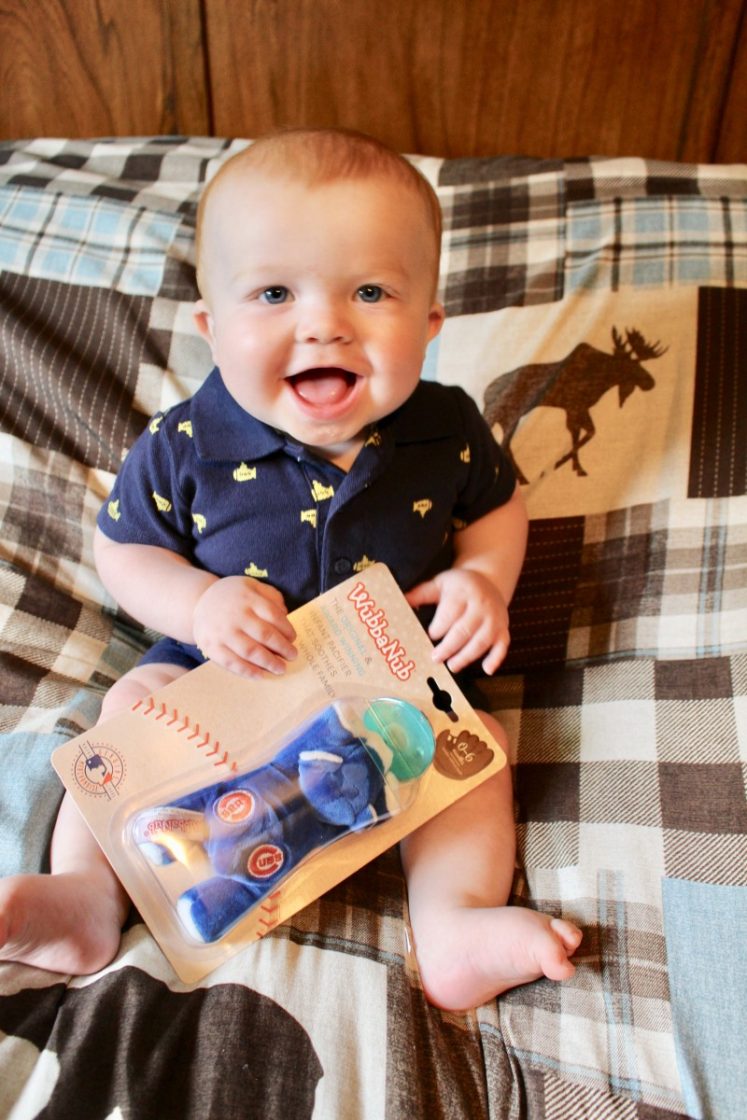 I was first introduced to WubbaNub when my friend received one at her baby shower. If you are not familiar with them, WubbaNubs are a plush toy attached to a pacifier. They were invented by a mompreneuer named Carla Schneider when she was desperate to soothe her newborn son, who would fuss whenever his pacifier fell out. She had an "aha moment" and sewed a plush toy to his pacifier and created what is now the WubbaNub. These pacifiers are commonly found in hospitals and NICUs nationwide. Each pacifier is made of medical-grade silicone and is latex free. The unique design of the WubbaNub pacifier allows it to remain close and is easily positioned by the baby, so it is not easily lost, dropped or forgotten.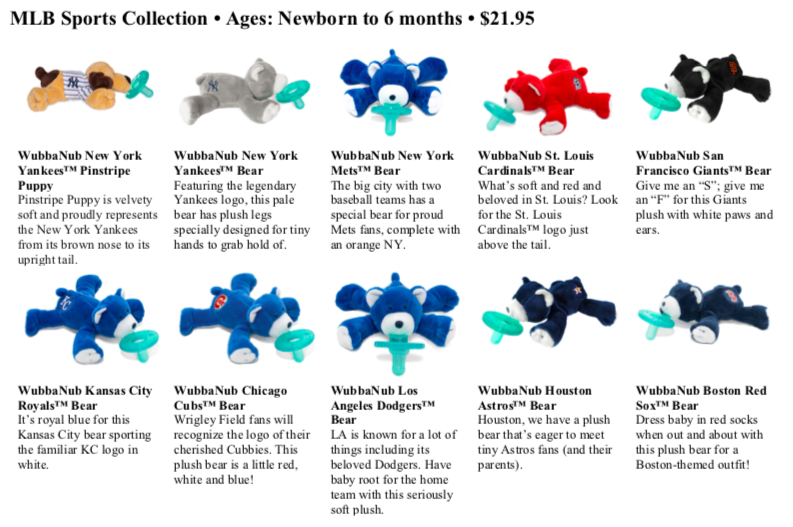 WubbaNubs come in tons of adorable plush characters including bears, dogs, ducks, dinos, cows, cats, sloths, frogs, monkeys, lambs, giraffes, lions, elephants and many, many more! Most recently WubbaNub introduced MLB pacifiers. Nine teams are featured including the Houston Astros Bear and the New York Yankees Pinstripe Puppy. We chose a Chicago Cubs "Cubbie" Bear. These WubbaNubs are recommended for ages 0-6 months (or until baby gets teeth).  The WubbaNub company cares about safety: there are no clips or cords and the one-piece construction of the pacifier means no germs can hide between cracks. WubbaNubs can be machine washed and air-dried.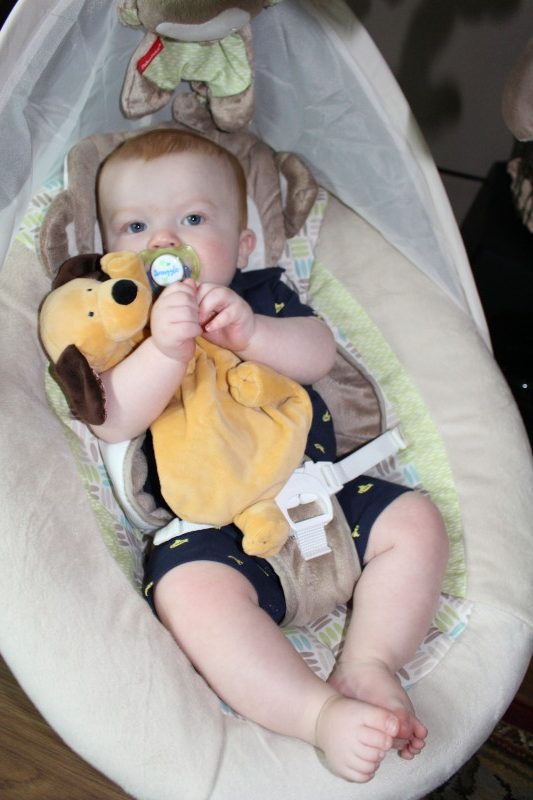 Our little guy is eight months old so unfortunately he is a little too big to enjoy a WubbaNub pacifier. We can't wait to gift the Chicago Cubs WubbaNub we recieved to the baby of some friends of ours who are big Cubbies fans!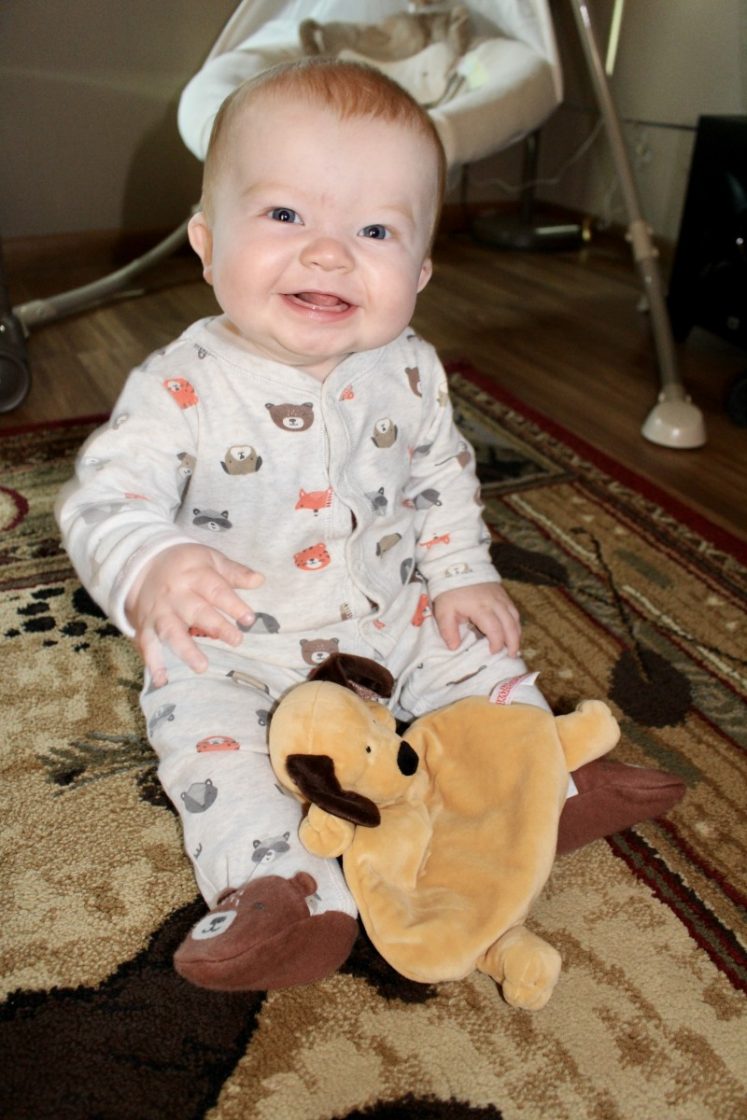 Our son received a Brown Puppy Lovey from WubbaNub. As you can tell from the photos, he truly LOVES it! It is lightweight and super soft. WubbaNub Loveys are perfect for babies older than six months or after baby sprouts a tooth. The Lovey has a rattle inside, which was an exciting revelation for our son! The WubbaNub Lovey characters you can choose from are: monkey, giraffe, puppy, elephant or lamb. Each Lovey is made of soft plush and has satin lined ears for little fingers to stroke & help sooth baby. As you can see below, those ears are good for munching on too!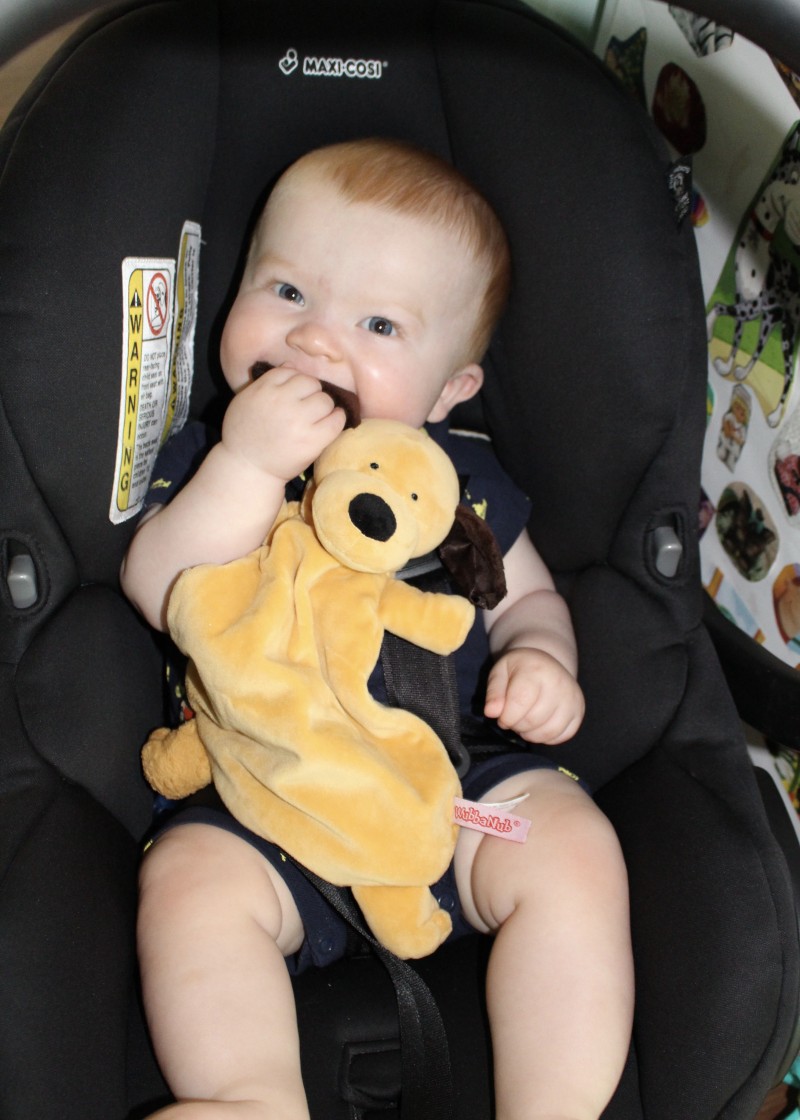 WubbaNub Pacifiers and Loveys are a perfect gender neutral gift! They would make a thoughtful and useful baby shower or new baby gift.
Buy It: Head over to WubbaNub.com or find them in stores such as Nordstrom, Dillards, Saks Fifth Avenue, Target and Buy Buy Baby.
Connect: Don't forget to like them on Facebook, follow them on Twitter and Instagram for all the latest news and promotions. Visit their YouTube channel for animated shorts (under 60 seconds) based on five WubbaNub characters.
Win It: WubbaNub.com is generously offering one of our lucky readers their choice of MLB WubbaNub. The giveaway is open to 48-contiguous United States only. The giveaway will end July 28th, 2019. For your chance to win, enter the Giveaway Tools below. Good luck!


This post currently has 3 responses.