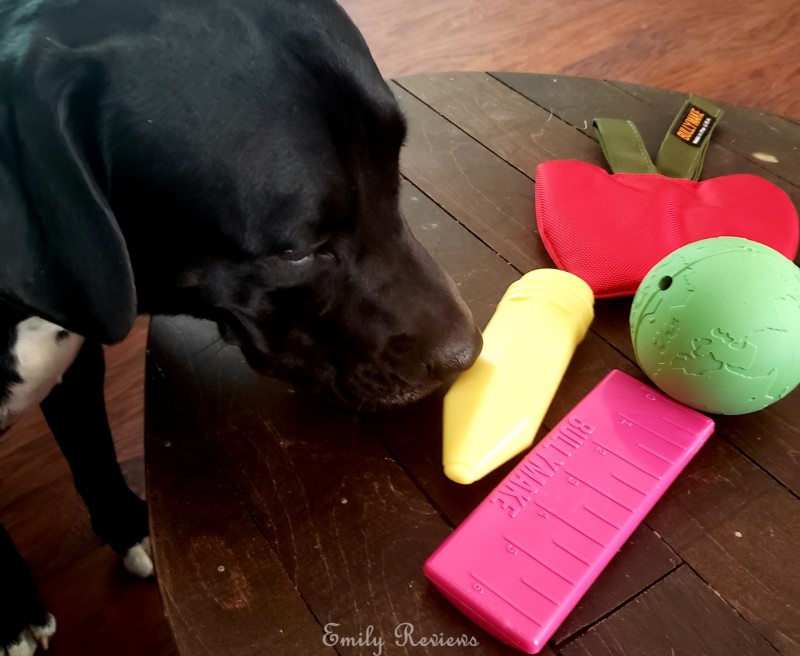 Thank you to Bullymake Box for providing me with products to facilitate my blog review. All opinions are 100% my own.
We have two dogs. Kenya is our senior dog. She is a Great Dane/Mastiff. Kassi is our young dog. She is a Pit mix.
Both Kenya and Kassi enjoy chewing on bones and toys. The problem is that they are both power chewers. They shred plush critters and destroy so-called tough toys in a matter of seconds. It is so frustrating!
I had pretty much given up on finding long-lasting dog toys. Then I heard about Bullymake Box. Bullymake Box is a subscription box filled with super-tough dog toys and all-natural treats. They say that their toys are perfect for power chewers, so I decided to give them a try.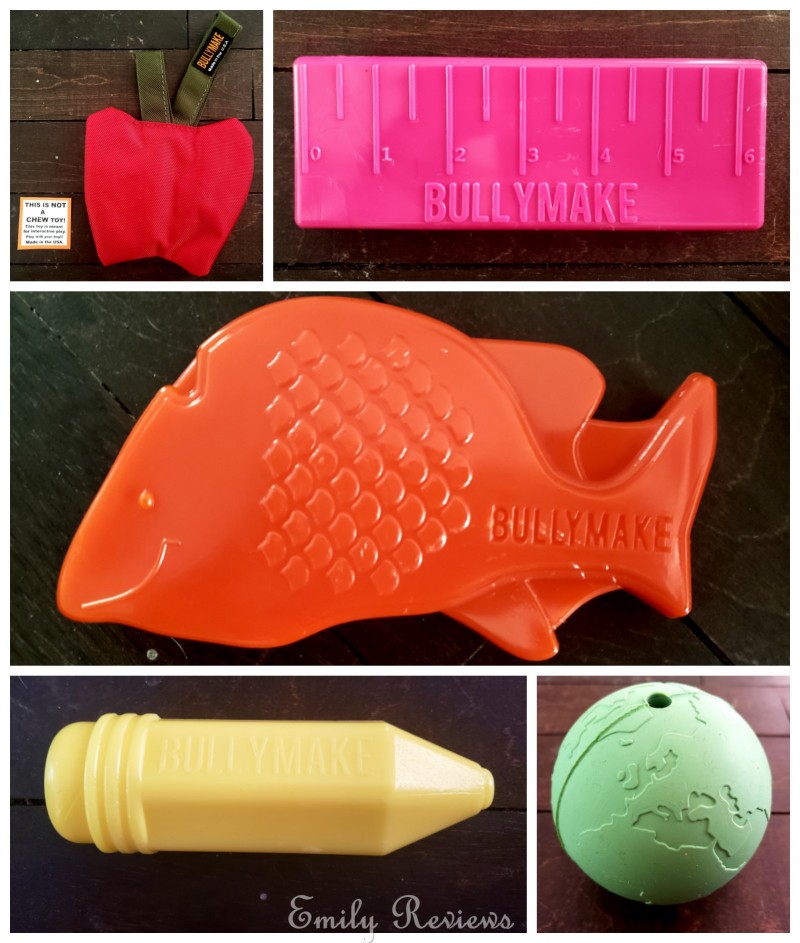 When you order a Bullymake Box, you have the option of selecting a box with our without treats. Since Kenya and Kassi both have food issues, I decided to get a box with only toys.
When our Bullymake Box arrived, I was cautiously optimistic. I handed Kenya and Kassi each a toy. Kassi immediately started chewing on hers. She seemed to really like it. In fact, she chewed on it for several hours. After all of that chewing, I expected it to be in pieces. I was shocked to find that it had very little wear on it.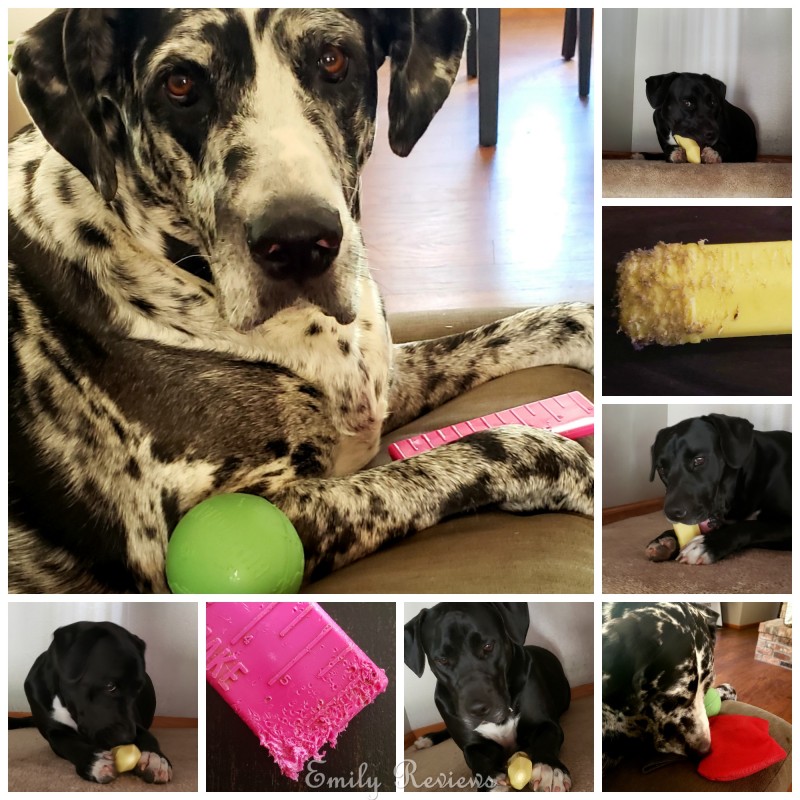 Several weeks have passed. Both Kenya and Kassi absolutely love their Bullymake Box toys, in fact, they fight over them. Darn kids! The Bullymake Box toys look well-loved but still are in great shape considering how much use they get.
I am BEYOND impressed with Bullymake Box toys. I will for sure be getting these again!
Buy It: Please visit the Bullymake Box website to see the great selection of products they offer and convenient shopping locations.
Connect: Don't forget to follow Bullymake Box on Facebook, Twitter, and Pinterest for the latest product announcements and special offers.


Hello, my name is Laurie. I have been married to my husband for 14 years. We have two young daughters, ages 11 and 13 years old. My family and I live in Oregon so that means we are just minutes from the beach, mountains, and desert.  We love it here and try to spend as much time outdoors playing as we can. When we aren't outside playing, I enjoy reading, gardening, refinishing furniture, and other crafts.
This post currently has 22 responses.