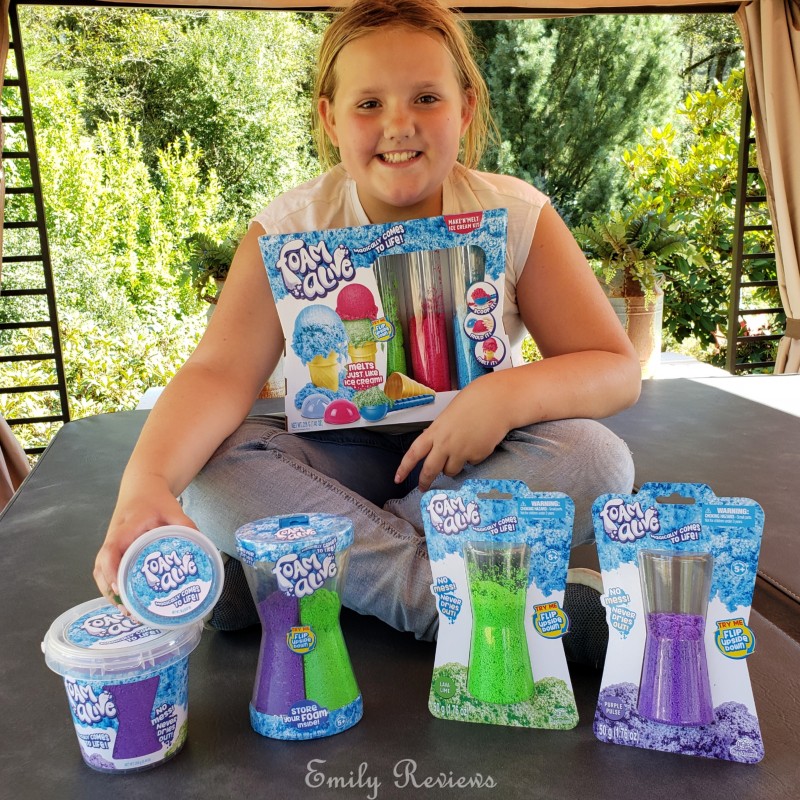 Thank you to Play Visions for providing me with products to facilitate my blog review. All opinions are 100% my own.
Play Visions is the place to go for highly imaginative toys! Their toys encourage hours of open-ended play. With Play Visions toys, you can create new things, explore the world around you, and learn new skills.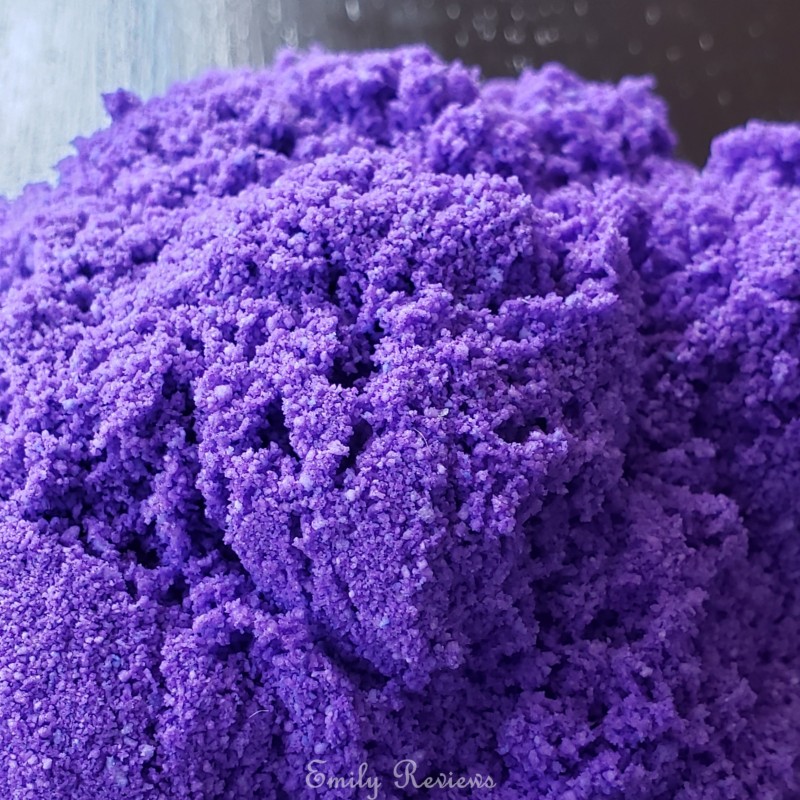 One of my favorite brands from Play Visions is Foam Alive! Foam Alive is a compound that magically comes to life when you touch it. Foam Alive can be compressed and shaped. Then watch as it slowly comes to life, separates, and flows like lava. Foam Alive never dries out, it doesn't stain your hands, and is super easy to clean up.
For our review, we received an assortment of Foam Alive goodies. We got the Hourglass, Make N' Melt Ice Cream Kit, Bucket, Tub, and Motion Magic.

Foam Alive is unlike anything I have ever felt. It is solid with liquid-like properties. It has a grainy sand texture but is soft and moldable. I had fun playing with it and my daughter Cheyenne.
Cheyenne loves products likes like this. She was excited to have the opportunity to try Foam Alive. She wanted to share her thoughts with you. The following are her words.
"Foam Alive is a super cool toy. It is fun to play with and helps me calm down after school. The bright colors are really pretty. They make it look cool when it melts like water. Under pressure, Foam Alive molds into any shape you create. It's also fun to just hold it and let it melt in your hand. Foam Alive is super satisfying to play with."
Buy It: Please visit the Play Visions website to see the great selection of products they offer and convenient shopping locations.
Connect: Don't forget to follow Play Visions on Facebook, Twitter, and Instagram for the latest product announcements and special offers.


Hello, my name is Laurie. I have been married to my husband for 14 years. We have two young daughters, ages 10 and 13 years old. My family and I live in Oregon so that means we are just minutes from the beach, mountains, and desert.  We love it here and try to spend as much time outdoors playing as we can. When we aren't outside playing, I enjoy reading, baking, refinishing furniture, and other crafts.
This post currently has 6 responses.