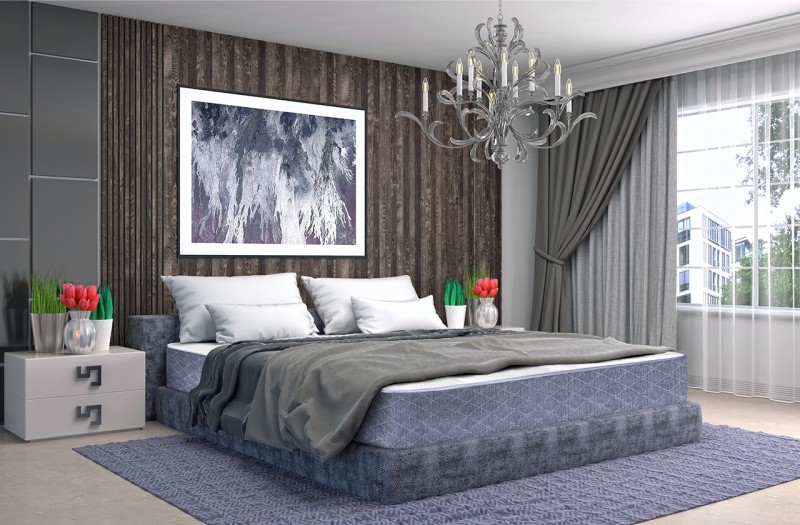 I partnered with Katy Mattress on this sponsored post. I have not tried or tested the mattress. All opinions are my own.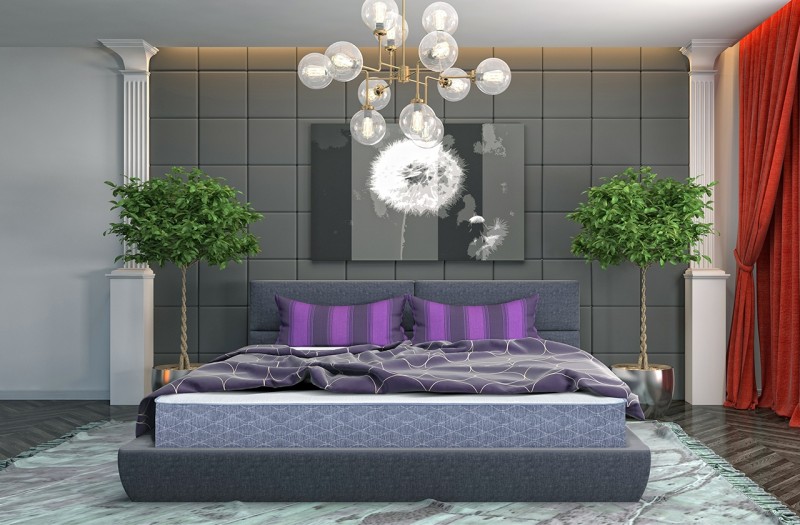 For much of my adult life, I held onto the mattress that my mom had purchased for me when I was a teenager. When you're in college or otherwise still young, it's easy to just not think much about your mattress. It's also easy to prioritize other things financially. I finally got a new mattress around age 24 or 25, and as soon as I did, I realized I should have done so earlier. I had gotten so used to that old, worn out mattress that I really wasn't aware of how awful it had gotten! The biggest difference I found was that it was easier to sleep with my dogs. See, they like to sleep near me at night. On my old mattress, this meant that I couldn't roll over at night without moving them because if I moved to roll, they would fall right into my spot. With my new mattress, I realized I could move around without causing them to move at all. This was because the new mattress actually had support to it! I wasn't creating a big "sinkhole" where I was laying, s my dogs had no hole to fall into. Instead, they would remain firmly supported next to where I had been laying. This truly improved my sleep because I could just roll over without fully waking up, where before I had to become more awake in order to pick up and move my dogs. I even had fewer aches in the morning ad I think this was probably a combination of better support and being able to freely move more at night.
I know a lot of my readers are mom's who have little ones who cosleep (or maybe they start out in their own bed but find their way into yours in the middle of the night?). If you find that your child sleeping near you is disrupting your sleep or their sleep, it may be because the mattress you currently have is't supporting you and your child separately. Or even your partner! If you feel like they end up smashed up against you, you could be falling into a "sinkhole" together.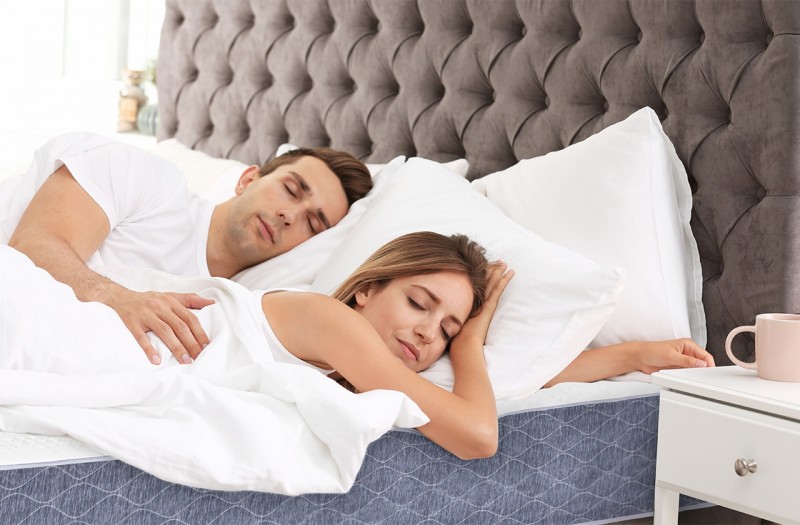 With our more supportive mattress, Ryan is able to get up for work without me even waking up because any pressure he puts on his side of the mattress doesn't impact me at all. It really is life-changing to see first hand what it's like to have a new, durable supportive mattress if you've gotten used to an ole one that is worn out.
There are so many mattress options available these days. Many of them are foam-based, and can sleep hot. They also can smell bad upon delivery. I recently heard about Katy Mattress and I their concept of an ecofriendly foam mattress without those awful smells was really appealing to me. I thought I would compile a list of reasons why you should consider Katy Mattress!
Their mattresses can currently be purchased for up to 42% off. Yes, the twin mattress is currently almost half of its normal price! It is just $399.0 when it is usually $699. The queen is typically $899 but is currently $599. This $300 off sale is only good through the September 13th.
It has a natural aloe vera and cotton cover. This makes the outer layer breathable which can keep you feeling comfortable at night. It has maximum breathability to help maintain a good temperature. Plus, it's super soft!
O-Cell memory foam technology. There are tons of foam mattresses out there. Katy Mattress foam uses this unique O-cell memory foam technology which has bigger cell pores which makes the foam much more breathable than other options. However, it still has the pressure relief and comfort of memory foam. It's so cozy, you'll feel like you're resting on a cloud! It's 3x cooler than regular foams! The reason why it's cooler is because this unique open-cell structure allows for 95% more airflow which allows moisture and heat to dissipate.
In-home assembly and removal. If you are looking for convenience, you can pay an additional fee to have your new mattress set up and our old one removed!
The support level is designed to be ideal for all types of sleeper. Back, belly or side!
100-night trial. Buying a new mattress is always a risk, right? Even if it feels great at first, it's hard to know how your body will adjust or the course of a week. Well, with Katy Mattress you can try it for way more than a week, you can try it for 100 days. If you decide at any point in that 100 day period that you aren't fully happy with the mattress you can return it for free! By the way, that 100 day trial begins the day your mattress arrives, not the day you order! You truly get all 100 days to try it out.
Free shipping! Who doesn't love free shipping?
A lifetime warrenty.
Ecofriendly, safe & (almost) odorless. The foams in the mattress are made in the US and are CertiPUR-US certified. They have no prohibited phthalates, ozone depleters, PBDEs, mercury, lead, heavy metals, formaldehyde or harmful chemicals.
Lots of foundation options. Use the mattress with a box spring, slatted bed frame, adjustable bed or just right on the floor. Any platform that has sturdy support and doesn't have gaps more than 4 inches in size is suitable.
4.7 star rating average with over 750 Katy Mattress review ratings submitted. Clearly, people are happy with this mattress.
They take their time for quality and durability. After you order, Katy Mattress needs 3 days to make your mattress. This is because they refuse to use harmful chemicals to speed up the manufacturing process. Instead, they use an eco-friendly process! It's not worth compromising quality just to save time.
It is "just right" firmness. It is rated a 6.5 out of 10 on the firmness scale (10 is firmest) which most sleepers find to be ideal regardless of which position they sleep in.
Financing. You may be able to get financed for a Katy Mattress for as low as a 0% APR. Katy Mattress allows financing through Klarna technology which uses modern safeguards and security to protect your private information. The online application is simple and easy. There are no hidden fees, so the price that you see in the checkout is the price you will pay over time. Once you get approved, you ca immediately use Klarna to make your purchase. Your APR will vary depending on the loan amount and your payoff terms. However, if you make a $299 purchase or more and pay it off in full in 6 months, there is no interest. Or if you make a purchase of $799 or more and pay it off in 12 months, there will be no interest. Only larger and/or longer-term plans will include interest! Approval through Klarna is dependent upon your credit score, and in some cases a down payment may be required.
Hi there! I am Emily Evert, the owner of Emily Reviews. I am 28 and live in a small town in Michigan with my boyfriend Ryan and our two pugs. I have a large family and I adore my nieces and nephews. I love reading memoirs, and learning about child development and psychology. I love watching The Game of Thrones, Teen Mom, Sister Wives and Veep. I like listening to Jason Isbell, John Prine, and other alt-country or Americana music. I created Emily Reviews as a creative outlet to share my life and the products that I love with others.
This post currently has 8 responses.