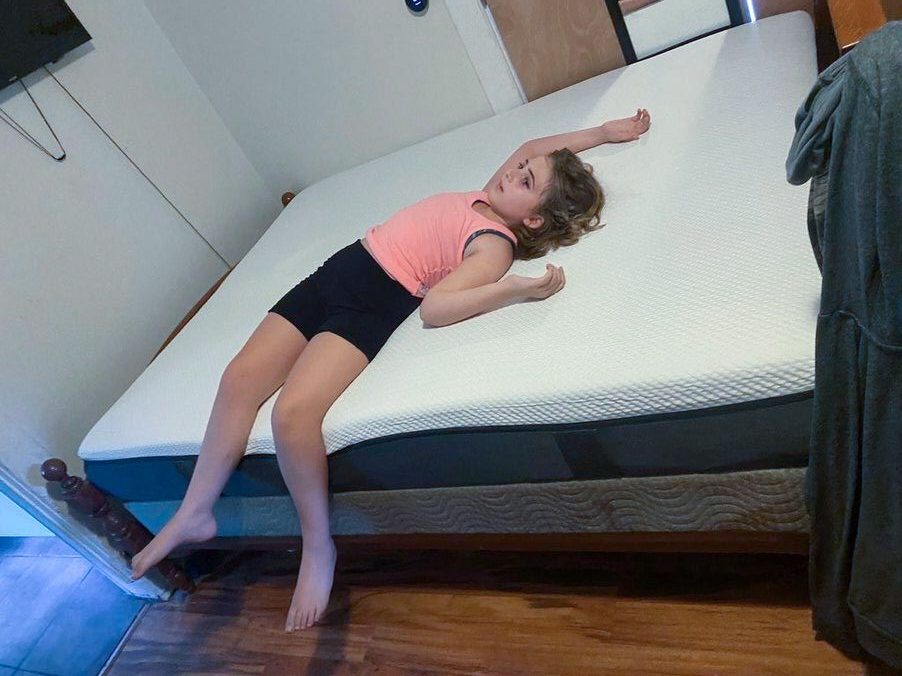 Emma Sleep sent me a mattress for review. There are affiliate links in this article. All opinions are my own.
You may recall that last fall I shared a Emma Sleep Hybrid Climax Mattress Review. My boyfriend and I loved, and still loved, that mattress. I've loved it so much that it made me curious about the other Emma sleep mattresses. I didn't want to change our mattress though. My sister is a hardworking mom of four who always puts her kids first…so I thought she would appreciate helping me review a different Emma sleep mattress! I was sent the Emma Original Mattress for her to review.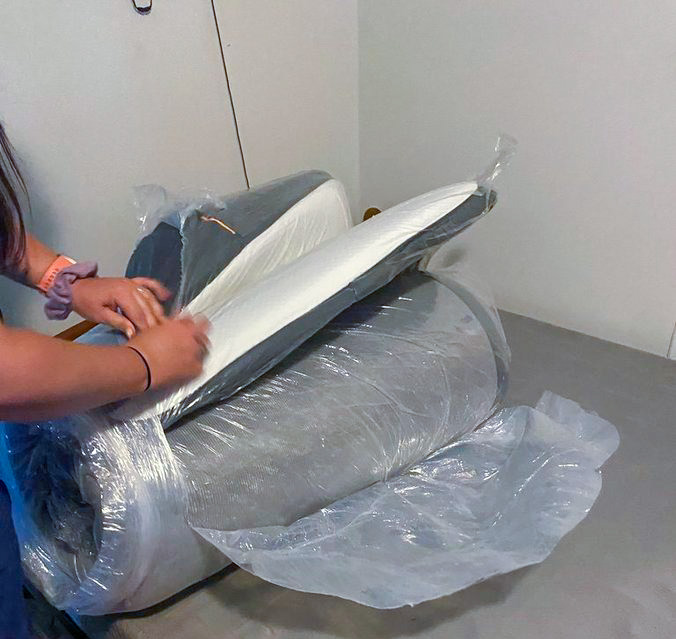 Emma Original Mattress Review
The Emma Original Mattress has gained quite a reputation in the sleep industry. It's affordable, convenient, and, most importantly, a dream to sleep on. Designed with pressure relief and durability in mind, it is no wonder that the Emma Original is their best-selling mattress. Let's delve into Erica's firsthand experience and see if it lives up to the hype.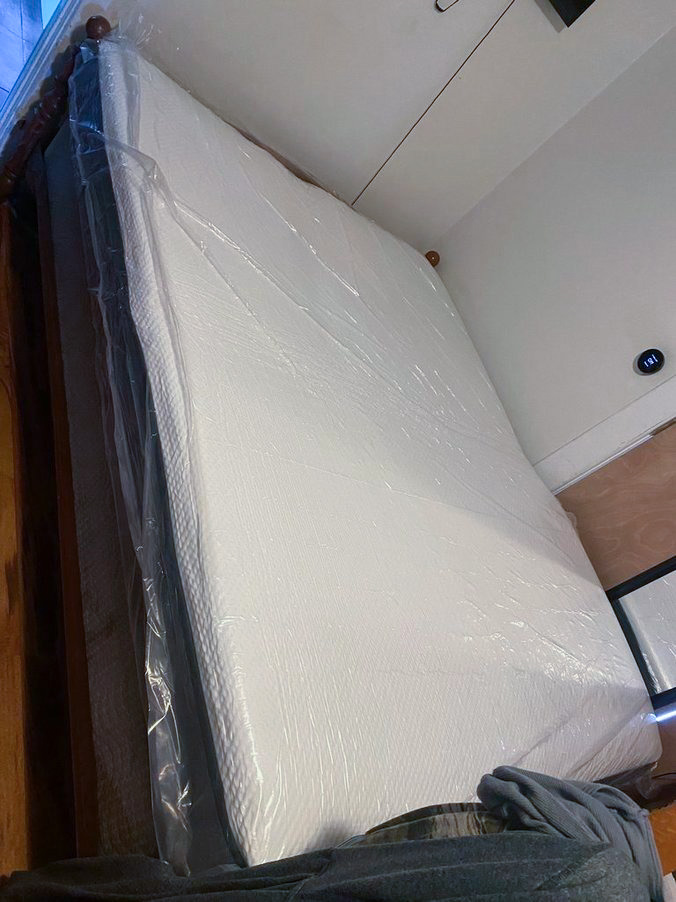 Erica's Experience: Erica describes the Emma Original Mattress as incredibly soft and squishy, offering a level of comfort that surpasses her previous mattress. She and her husband have both enjoyed restful nights on this mattress. While the brand rates it as a 5/10 on the soft-to-firm scale, Erica would rate it more like a 2/10 because it feels super soft, almost like sleeping on a cloud.
One common concern with "bed in a box" mattresses is the presence of a strong foam or plastic-like odor upon unboxing. However, Erica was pleased to find that there was no noticeable odor with the Emma Original at any point. Setting it up was a breeze, and the mattress quickly expanded to its full size within a minute or less. The fact that the top cover is machine washable adds convenience to its already impressive features.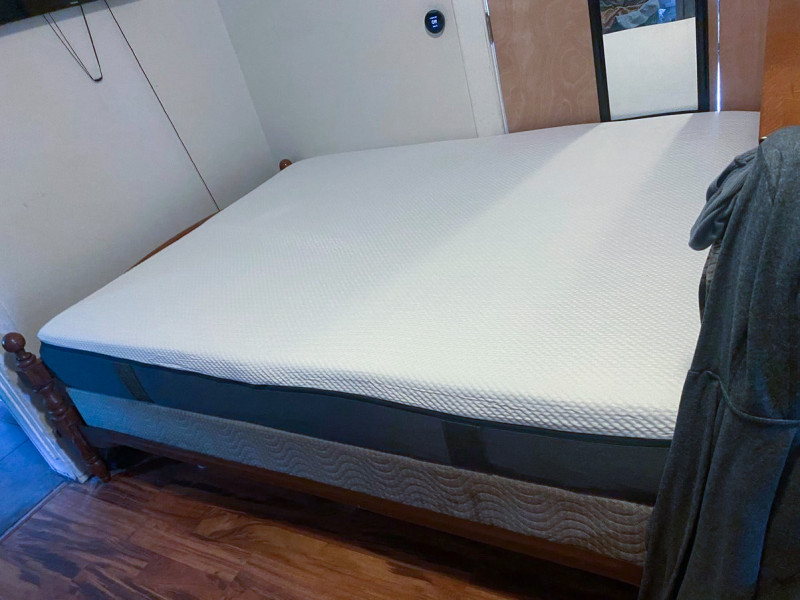 Shipping and Delivery: Erica was particularly impressed with the speed of delivery. Emma Sleep offers free and fast delivery within 2-5 days nationwide, ensuring that you can start enjoying your new mattress as soon as possible.
The Emma Original Mattress has undoubtedly provided Erica with a significant upgrade in comfort. Its cloud-like softness, coupled with excellent support, has resulted in restful nights of sleep for her and her husband. The absence of any initial odors and the hassle-free setup process were additional bonuses. With Emma Sleep's commitment to quality materials and their 365-night trial period, it's clear why they have gained the trust of over 4 million customers.
If you're seeking a mattress that delivers on its promise of comfort, convenience, and affordability, the Emma Original is a top contender. Whether you're a light sleeper, a parent seeking uninterrupted rest, or simply someone who values a good night's sleep, this mattress is worth considering.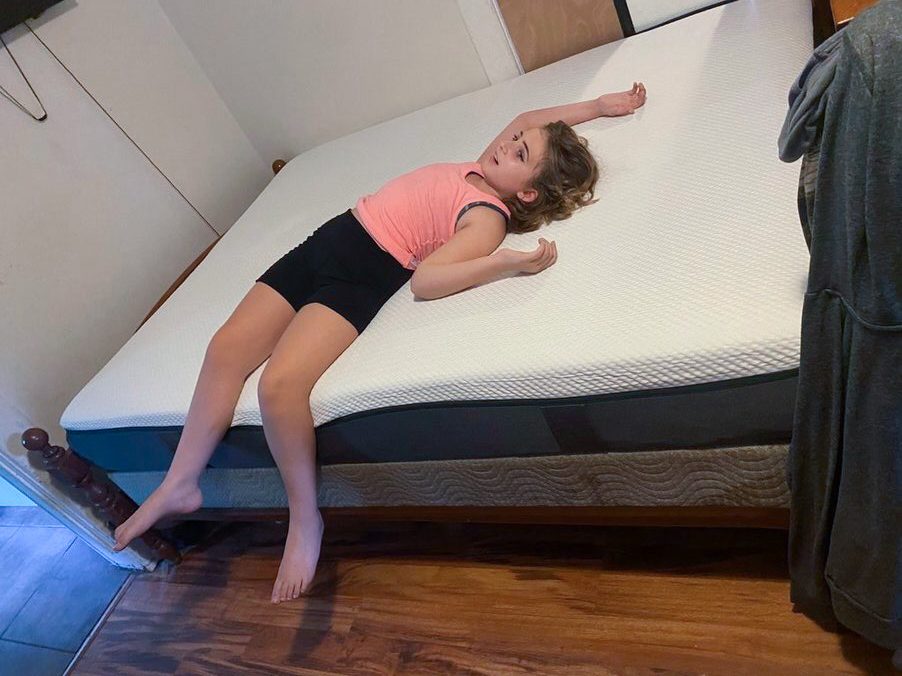 Remember, everyone's sleep preferences vary, so we recommend taking advantage of Emma Sleep's 365-night trial to determine if the Emma Original Mattress is the perfect fit for you. Sleep well and wake up feeling renewed and refreshed with the Emma Original.
Deal Alert: Right now, Emma Sleep is having a 4th of July sale that has their products up to 60% off! The Emma Climax Hybrid mattress is 60% off, and the Emma original mattress is 50% off.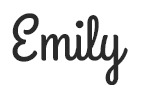 Hi there! I am Emily Evert, the owner of Emily Reviews. I am 28 and live in a small town in Michigan with my boyfriend Ryan and our two pugs. I have a large family and I adore my nieces and nephews. I love reading memoirs, and learning about child development and psychology. I love watching The Game of Thrones, Teen Mom, Sister Wives and Veep. I like listening to Jason Isbell, John Prine, and other alt-country or Americana music. I created Emily Reviews as a creative outlet to share my life and the products that I love with others.
This post currently has 7 responses.