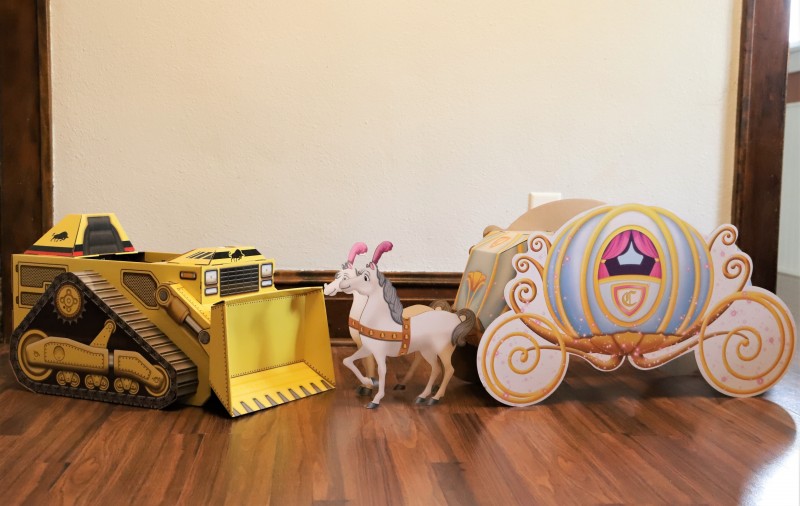 Thanks to Suitables for sending me these great products! As always, all opinions are my own.
Are you looking for some awesome last minute Halloween costumes? Or maybe you'd just like to add to your kids' dramatic play collection. Either way, Suitables is the answer! With their innovative and environmentally-friendly cardboard costumes, your kids will have hours of fun! Our kids (ages three and six) each had to pick out a costume of their own, and they've been having so much fun adding outfits and accessories to go along with their lifelike cardboard Suitables.
Our son chose the awesome Bulldozer Suitable and he absolutely loves it. We have a few construction articles of clothing around the house including a hard hat and an orange apron, so this outfit came together pretty quickly and obviously the main attraction is the bulldozer. With the realistic details like tracks, the bucket, and even a control panel with REAL bulldozer sounds (and batteries included!), this costume is going to be a hit on Halloween!
These cardboard costumes are lightweight and have soft straps installed during assembly. Speaking of assembly, Suitables makes putting these products together simple with written instructions AND links to detailed videos showing the entire process. We followed the 17 minute video to put together the Bulldozer and it was very simple. I'll admit, I was intimidated at first, but Suitables made it easy to get these costumes together in a short amount of time.
Our daughter chose the Cinderella Coach, and I think I'm just as excited about it as she is! The assembly only took about 15 minutes with the instructional video, and had less pieces than the Bulldozer. The classic Cinderella pumpkin coach features enchanting gold trim and jewels fit for a princess.
The horses are optional and removable, so if you prefer not to use them you don't have to; that being said, I think they make the Coach! Our daughter has a few princess dresses and was so excited to get dolled up and try out her Suitables costume!
Suitables offers a huge variety of costume options, and all are simple to build with their helpful videos. Plus, kids can get in on the assembly so when neighbors see their amazing costumes, they can share that they took part in building it! Check out all of Suitables amazing cardboard costumes below.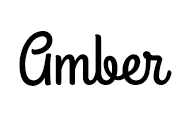 Hi there! I'm Amber, a 30 year old wife and mom of two from central Minnesota. I love to travel and to be outside with my kids anywhere the weather is warm! When I have a spare free moment, I love to read and scrapbook as well as binge-watch Netflix long after the kids are asleep. I drink too much Caribou Coffee and have a real sweet tooth but also try very hard to consume organic foods and use eco-friendly, fair trade products as much as possible. I also love socializing and sharing about my favorite products!
This post currently has 8 responses.