I received product to facilitate this post.  As always, all opinions are my own.
So, you got a new (or new to you) car.  Now what?  We all have the best of intentions on keeping our vehicles clean and organized but it is SO…HARD…TO…DO!  Especially if you have kids.  So today, we're sharing the top tips to help you out!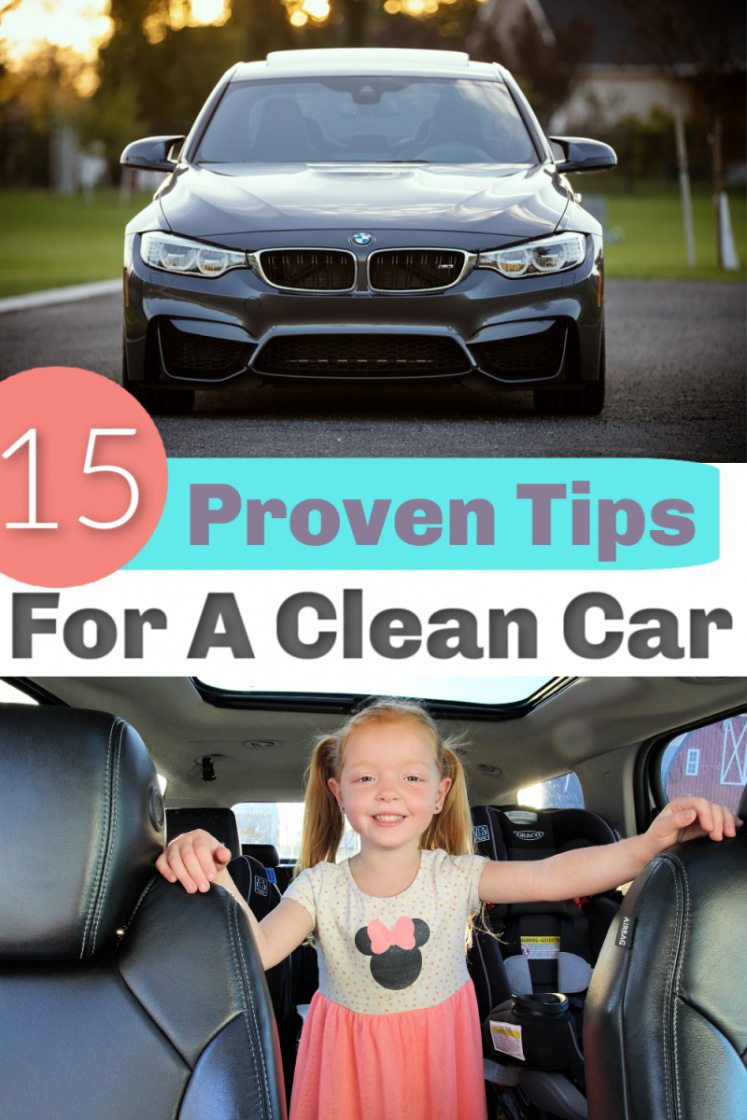 Best Tips To Keep Your Vehicle Clean
Our family just got a new-to-us GMC Acadia and I am determined that this vehicle will stay clean!  So I've rounded up some of the best information I could find to help myself and you have the clean and organized vehicle we'd all like.
Keep Those Cupholders Clean From The Start
One of the hardest parts to clean for me tends to be the cupholders.  They are such a tight spot!  So when you get a new car, be sure to put a silicone muffin baking cup in each cupholder to catch any spills.  When they get filthy, just grab out, throw in the dishwasher, and use again.
Dust Often By Keeping A Duster In Your Car Door
Dashes can get dusty.  It's so much easier to keep them clean if you dust more often.  However, I've found that the only way that happens is if a duster is kept handy in the door.
Stash Away Trash
Refrain from throwing garbage directly on your floor.  Instead, be sure to stash it away in a trash bin.  I really like this Car Trash Bin from High Road Organizers as it's sturdy and has a cover that allows you to slip garbage in but keeps it inside if the bin accidentally tips over.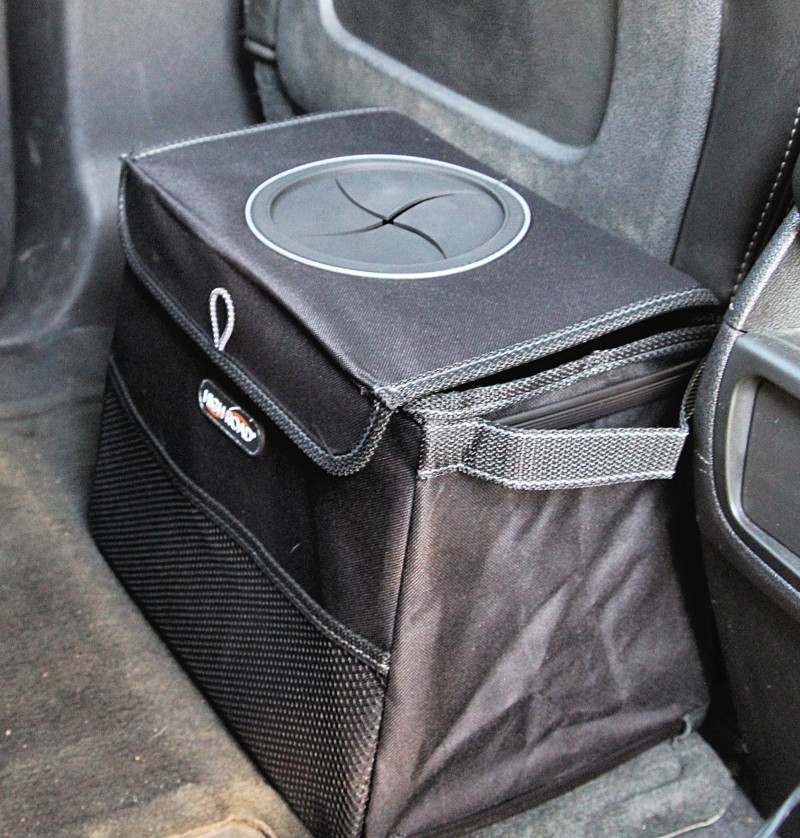 Use A Toothbrush Or Detail Brush
Crumbs can get stuck in the tightest of spaces.  So use a detail brush (or toothbrush) to clean seat seams and interior doors.
Carpet Cleaner Works On Upholstery Stains
If your car seats have seen their better days, try spraying with carpet cleaner, scrub with a brush, blot up, and then air dry.
Keep Storage Bins Near
There are many times where having a storage bin in the car would be so handy.  So keep one (or two!) there.  The CargoCube set offers two foldable, flat store cubes that are ready to work in just seconds.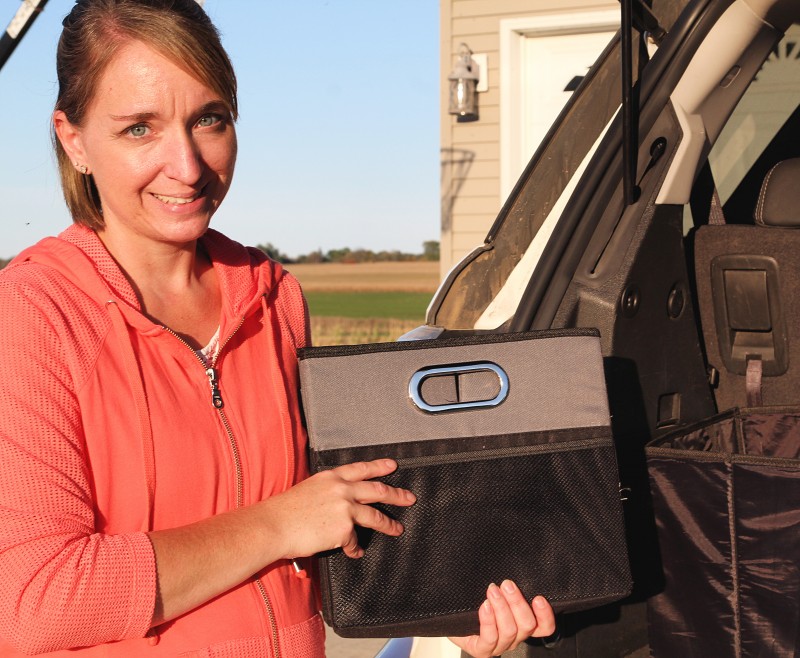 Not only do these cubes feature handles for carrying, they also have a full length front mesh pocket.  The vinyl interior lining helps prevent spills and stains.  And the bottom has grip strips to help keep the bin in place.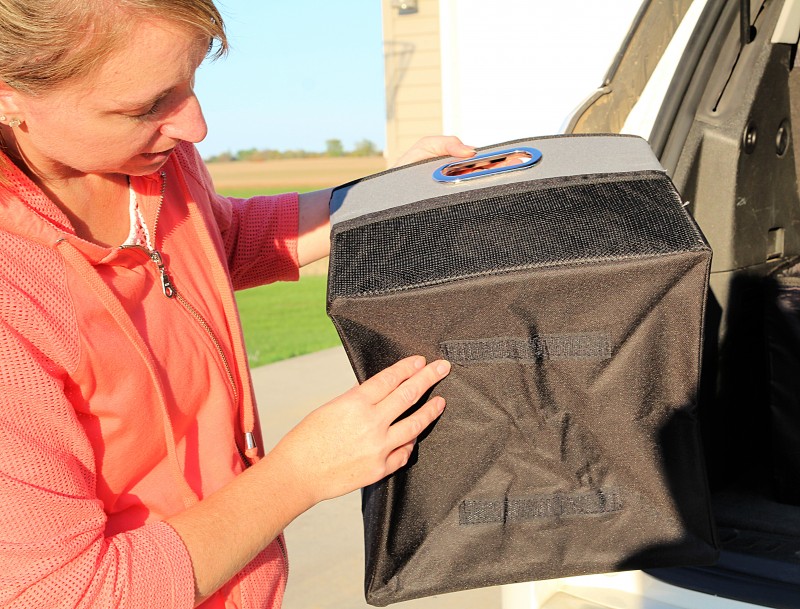 Give Wiper Blades A Hand
A slick trick to help your wiper blades function best, soak a paper towel with rubbing alcohol and then wipe blades down.  This will help prevent those annoying windshield streaks.
Fast Food Caddy
Head to your local dollar store and grab a couple small caddies to keep on hand for when you hit the drive through with the kids.  You can usually fit all the meal elements in and keeps the mess in one place.
Trunk Organizer
Whether toting groceries, sports equipment, coats, or anything, having a way to keep items organized and sorted in the cargo trunk is a huge task.  So I like to keep an Accordion Trunk and Cargo Organizer back there.  Because of its genius design, it can be folded almost flat when not in use.  And simply opened up, as large as you'd like, when using.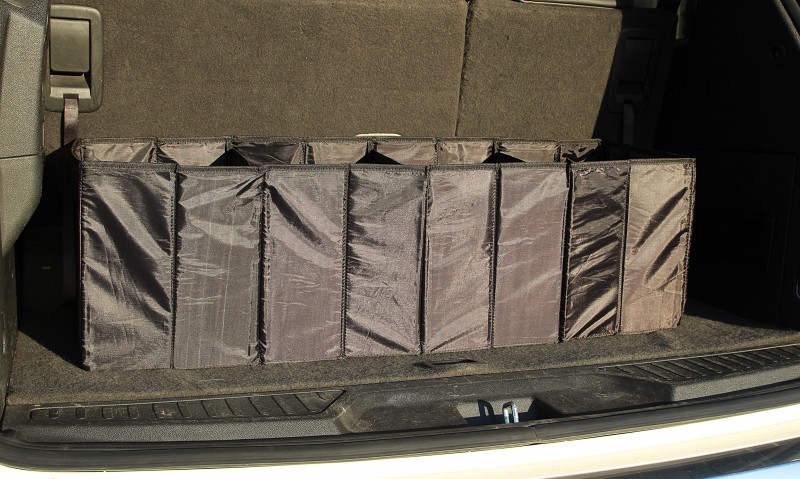 At just 12″ deep and with high expandable side panels, the Accordion trunk and cargo organizer fits into even the smallest car trunks and hatchbacks.   With four roomy compartments, it provides organized space for emergency car gear, tools, sports equipment, groceries, and more.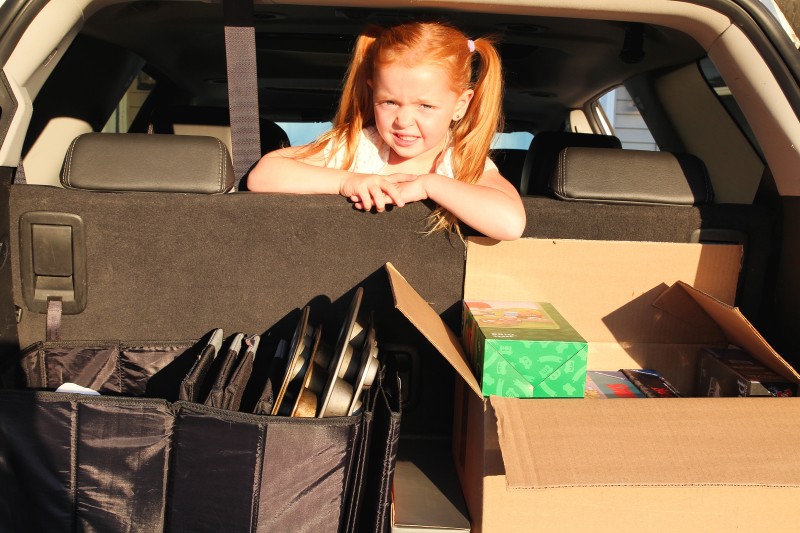 Repurpose An Empty Wipes Container For Emergencies
One of the worst things you can hear when you're driving is a child saying they are about to be sick!  Repurpose an old cleaning wipes container and fill with empty plastic bags.  This makes for quick grabbing when there's a puking emergency.  And it's always nice to have spare plastic bags around for wet swimsuits, dirty clothes, etc.
Keep Glove Boxes Organized
Investing in a simple glove box organizer can keep all your important papers in order and easy to find.
Vacuum Often
No matter how neat and clean you are, dirt will find its way into your car because the ground you walk on is dirty.  So keep this handy Wet/Dry Car Vacuum on hand and vacuum often to keep from being overrun with dirt.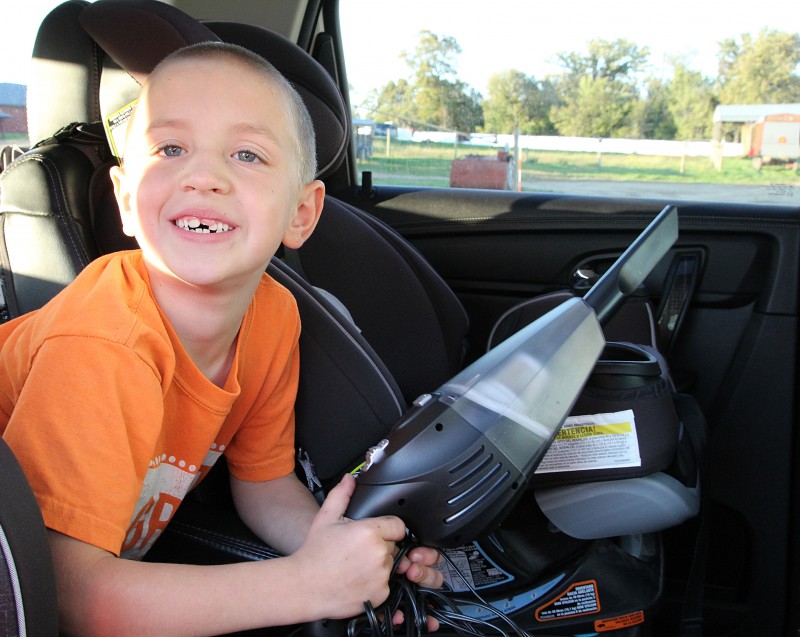 Just plug into your 12V power socket and the extra long 15 foot cord helps you reach everywhere you need to go.  Easy enough for kids to use and works great on my toddlers carseat too!  The suction isn't as strong as my big vacuum so I use that for big messes but this little one is great for on-the-go cleanups!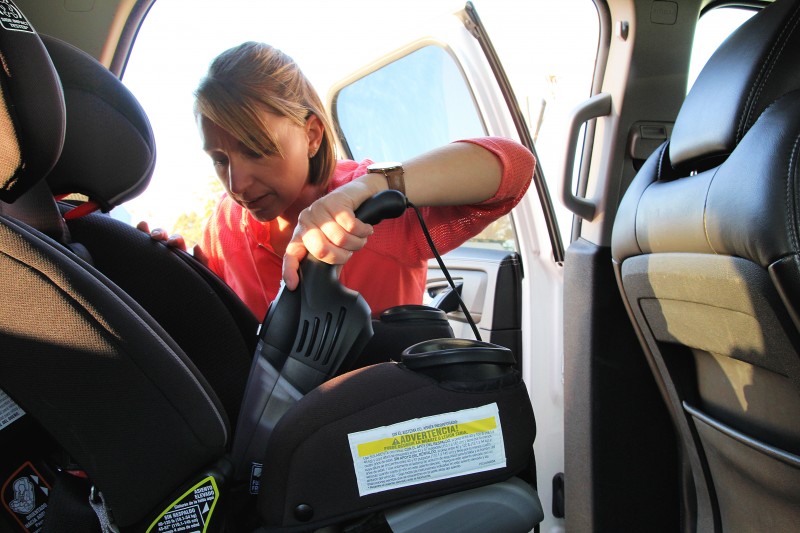 Clean Glass Every Month
Get into the habit of cleaning all the windows and mirrors in your vehicle on the first of each month.  Put it on your calendar so you don't forget.
Keep Wet Wipes On Hand
If you have kids (and even if you don't), keeping a small pack of travel wipes is smart.  None of our kids are in diapers any more but we have wipes in our vehicles.  They are great for quick clean ups, sticky hands, and especially helpful if a child gets sick.
Backseat Organizer
I MUST have tissues in all of my vehicles.  But crushed boxes just don't cut it.  So I got a backseat organizer to help me with a few things.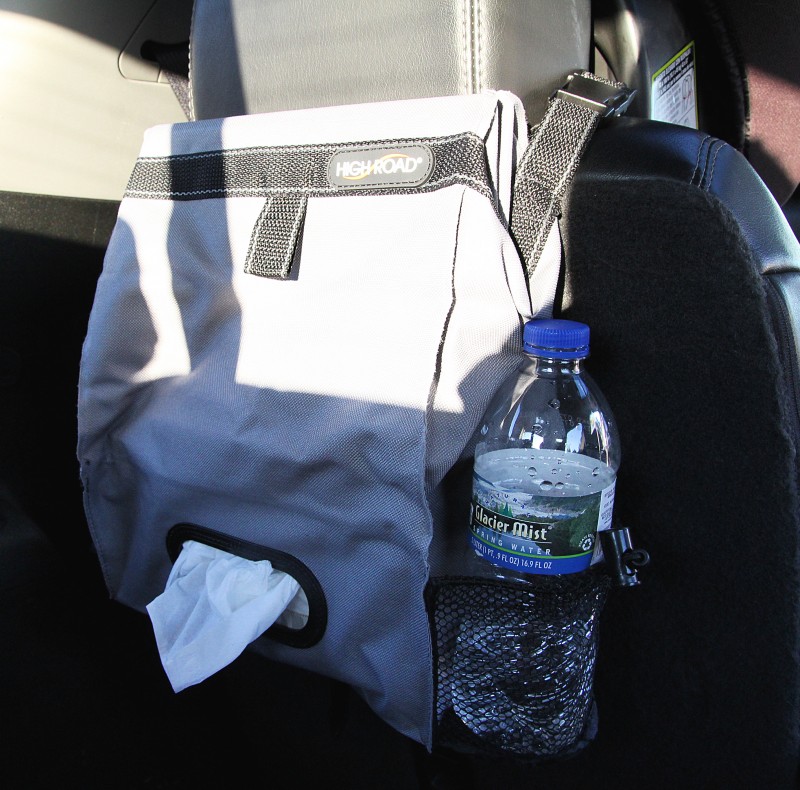 This fully leakproof hanging car trash bag and seat back organizer has a full sized tissue box holder and two mesh side pockets with draw string and toggle closures to keep bottles and containers in place. A spring frame opening on the 2 gallon auto trash bag keeps litter out of sight and contained.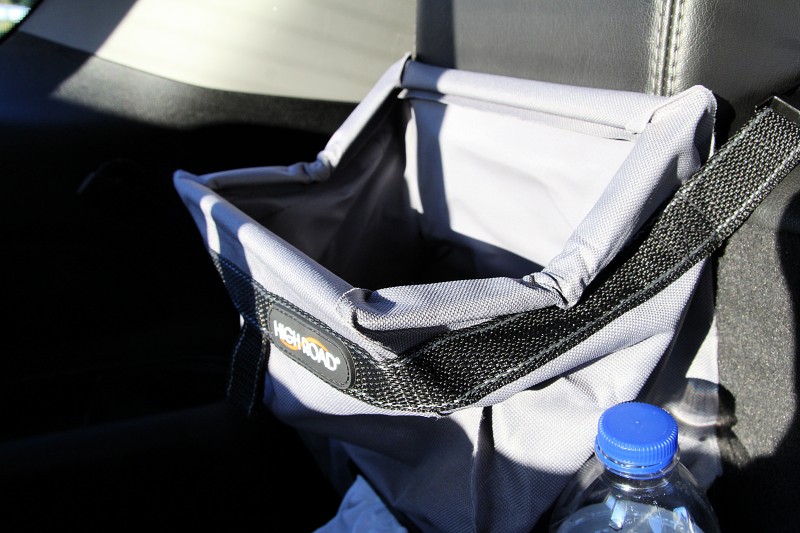 It's one multi-use product that every single vehicle should have.
So what do you think?  Do you have any awesome tips for helping keep your car clean?
Buy It: Head over to High Road Organizers to see for yourself the great selection of products they offer.  I only touched on a few but they have SO many more!
Connect: Don't forget to like High Road Organizers on Facebook and follow them on Pinterest for all the latest news and promotions.
Enter To Win
One lucky Emily Reviews reader will receive a High Roads Organizer Duo of the: StashAway Trash Bin and the Cargo Accordion Trunk Organizer!  Just enter the widget below for your chance.  Good luck!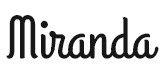 I'm a city girl turned country by my awesome husband and we have three busy boys and two darling daughters. I love spending time with my family, reading Karen Kingsbury novels, and catching up with friends while our kiddos have play dates. I'm blessed beyond measure and can't wait to see what God has in store.
Follow Miranda on Pinterest | Twitter| Blog | Instagram
This post currently has 4 responses.