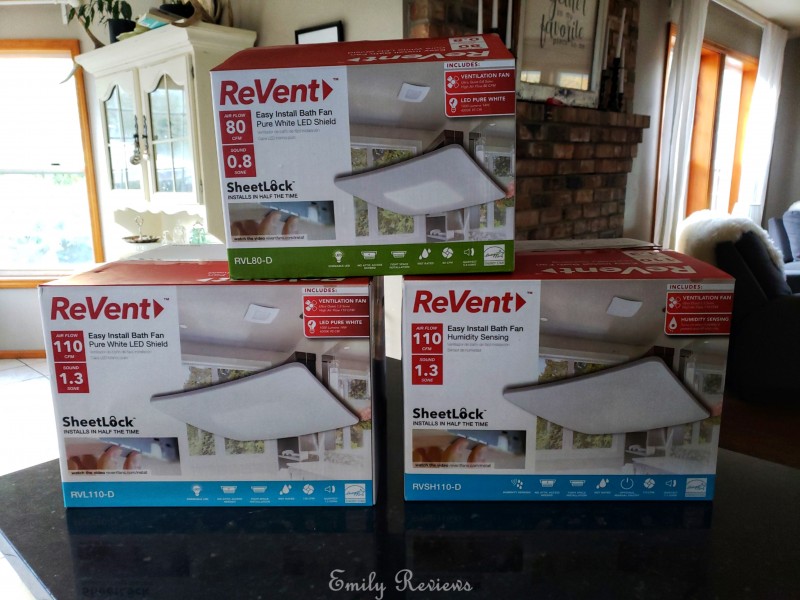 Thank you to ReVent for providing me with products to facilitate my blog review. All opinions are 100% my own.
After the holidays, we are going to begin renovating our bathrooms. Before the big projects start, we decided to upgrade our 30-year-old bathroom vent fans.
We like the products we found at ReVent. ReVent bathroom vent fans come in several different sizes to fit your needs. You can also choose to have vent fans with or without dimmable LED lights.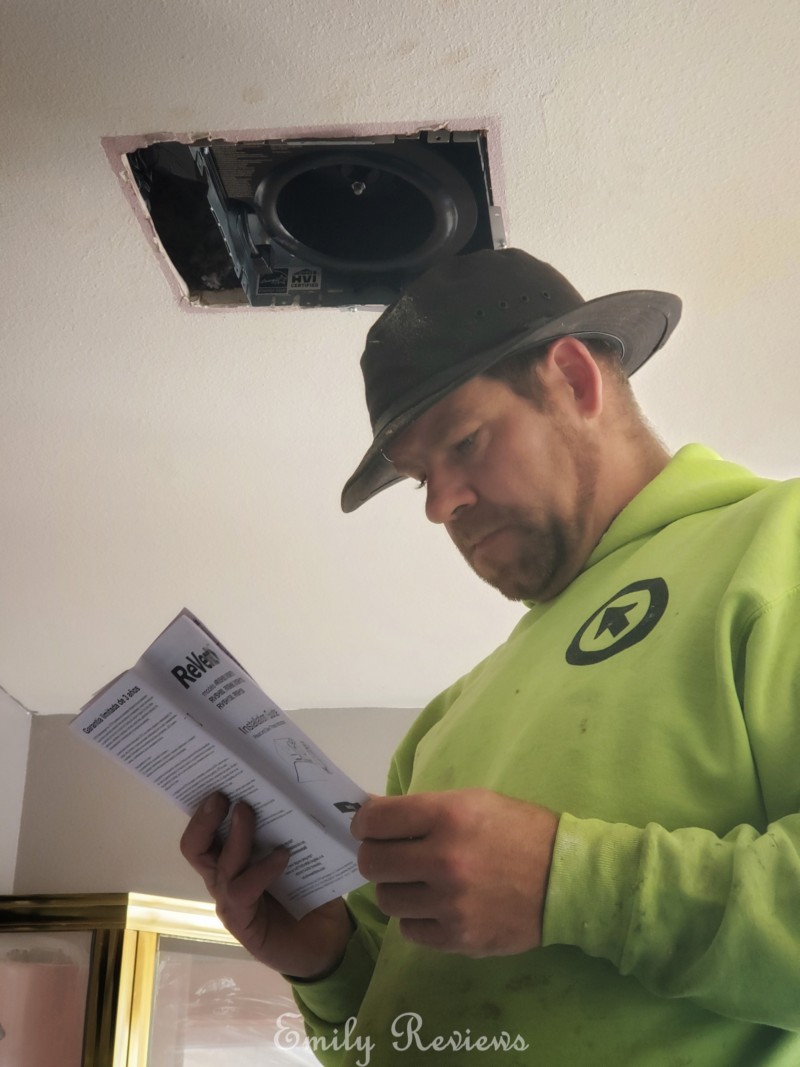 For our guest 1/2 bathroom, we selected the RVL80-D. This amazing fire-rated fan has a bright dimmable LED light and is very low noise while still moving around a lot of air (80 cubic feet per minute). The ReVent Sheetlock installation process enables you to install this fan in about half of the normal amount of time it would take to install other fans. The ReVent Sheetlock process decreases installation time down to around 30 minutes and it can be mounted on the wall or ceiling directly to sheetrock.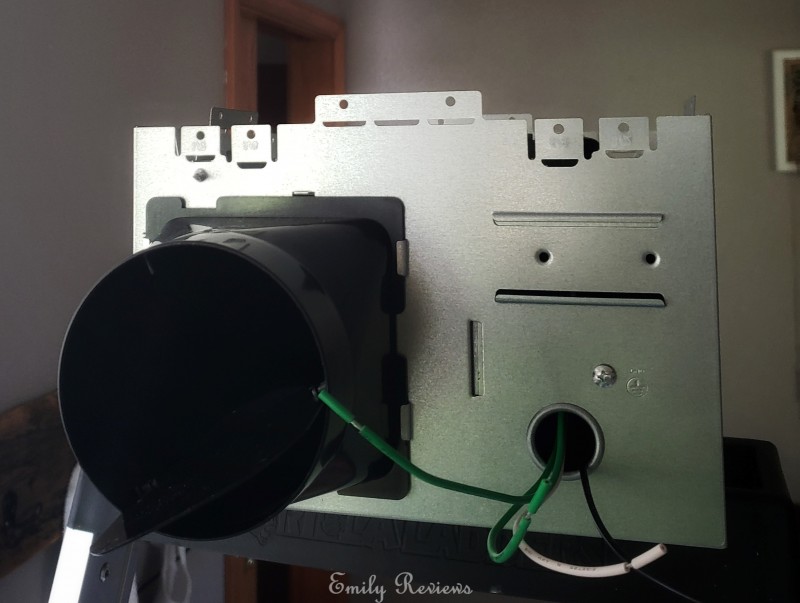 We went with the RVL110-D for the kids' bathroom. This fan has all of the same attributes as the RVL80-D fan but is able to move approximately 30 more cubic feet of air per minute. Both fans are safe to use over a bathtub or other water source as long as they are connected to a GFCI protected branch circuit. The RVL110-D also has a bright dimmable LED light.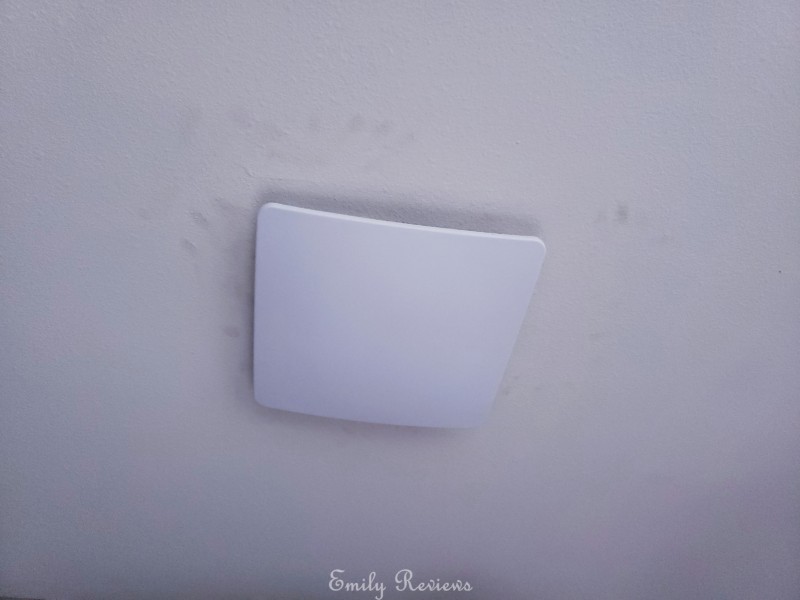 For our master bathroom, we decided on the RVSH110-D. This fan incorporates the Dewstop Humidity Sensing Capability so it is perfect for a bathroom, laundry room or any room that has the potential for high humidity. One fan will usually take care of 48 square feet. Using this fan in a room with high humidity will help eliminate the possibility of mold/mildew growth. This fan is also excellent for use in a garage to help remove dangerous chemical smells however, the size of the garage will likely require more than one fan of this size.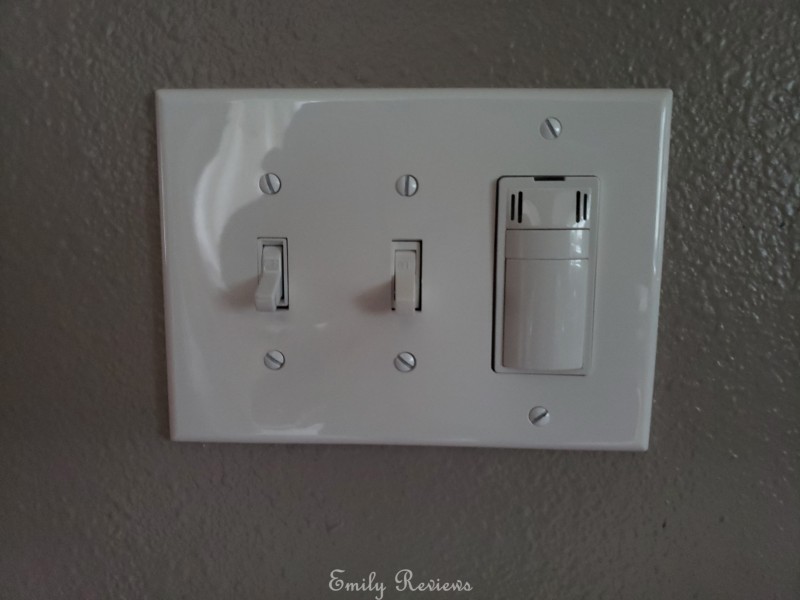 (humidity sensor)
Installation was fairly easy. The hardest part and most time consuming were removing the old fans. Once we got those out, the ReVent fans went in without much trouble. Now I am ready to get the big projects started!
Buy It: Please visit the ReVent website to see the great selection of products they offer and convenient shopping locations.


Hello, my name is Laurie. I have been married to my husband for 14 years. We have two young daughters, ages 10 and 13 years old. My family and I live in Oregon so that means we are just minutes from the beach, mountains, and desert.  We love it here and try to spend as much time outdoors playing as we can. When we aren't outside playing, I enjoy reading, baking, refinishing furniture, and other crafts.
This post currently has 6 responses.