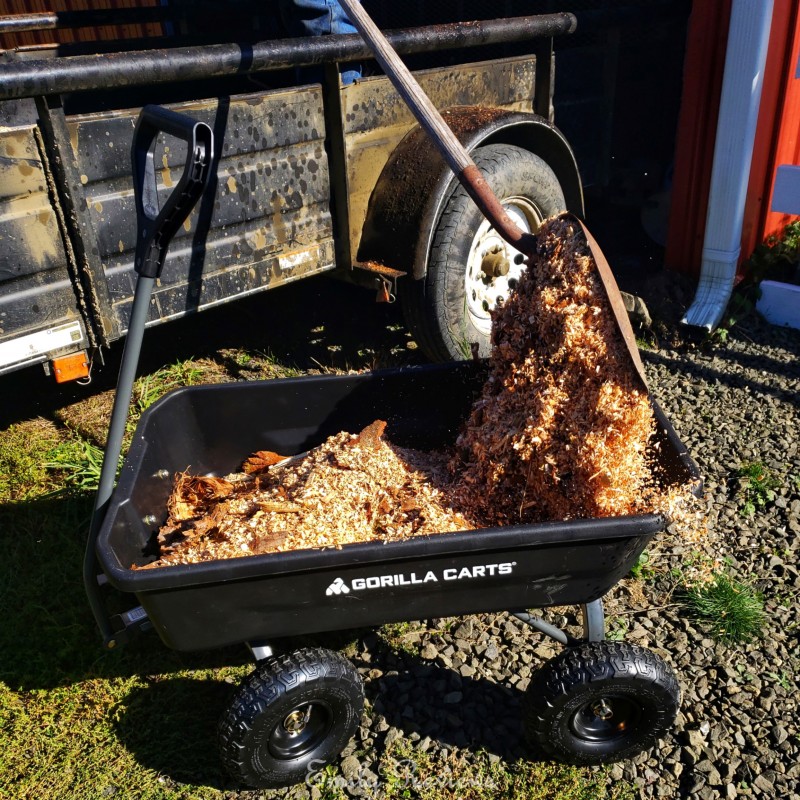 Thank you to Gorilla Carts for providing me with products to facilitate my blog review. All opinions are 100% my own.
I have several family members who spend a lot of time working outdoors. They garden, work on landscaping, and other chores around their homes. Gorilla Carts would be great Christmas gifts for all of them.
Gorilla Carts make life easier! They come in a variety of styles and sizes for you to choose from. Some Gorilla Carts are better suited for large projects while others are perfect for smaller tasks. I use my Gorilla Carts for hauling just about everything including firewood, dirt, wood chips, and rock. No matter what the size, all Gorilla Carts are made to make your job easier.
Here are a few of my favorite Gorilla Carts.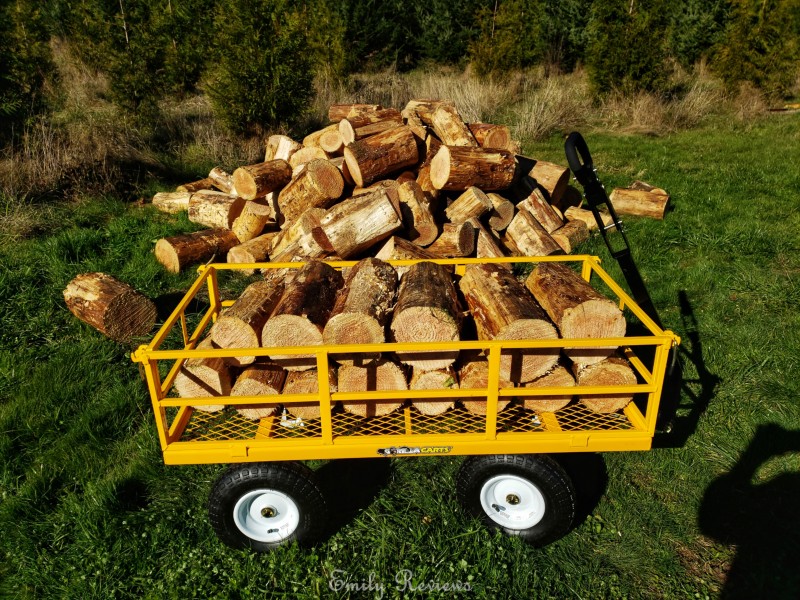 The GOR1201B has a 1,200 lb hauling capacity. It features 13-inch pneumatic tires, designed to tackle any terrain. The GOR1201B is equipped with a 2-in-1 handle which allows the cart to be towed by hand, tractor, and/or ATV. If you have a wide-load, the side panels can easily be removed to convert the cart into a flatbed trailer.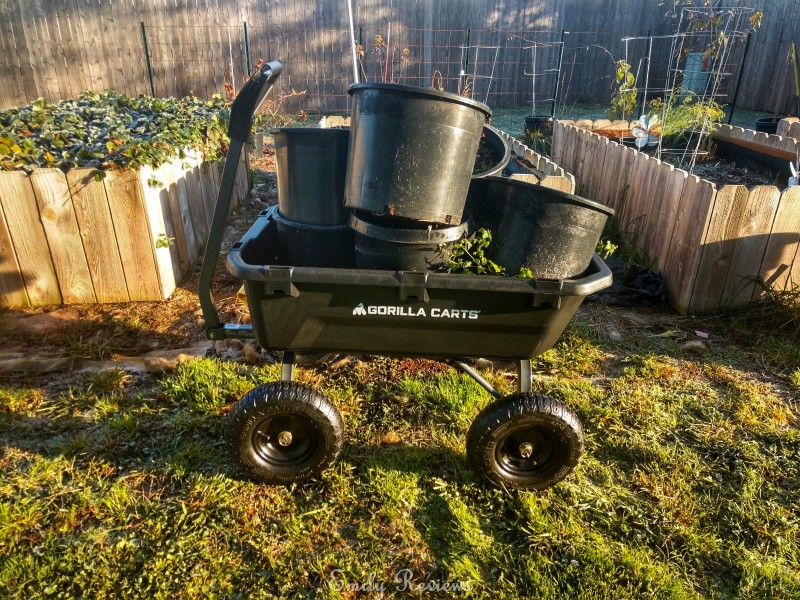 The GCG-7 is designed to make your life easier. It holds 7 cubic feet of material, is 40 in. x 27 in. x 11 in. in size, and has a 1200 lb. weight capacity. The GCG-7 has an all-new dump design to allow for easy unloading. The Convertible 2-in-1 handle can also be pulled or towed by a tractor and/or ATV. The Poly Yard Dump Cart is ready to help you tackle all of your projects!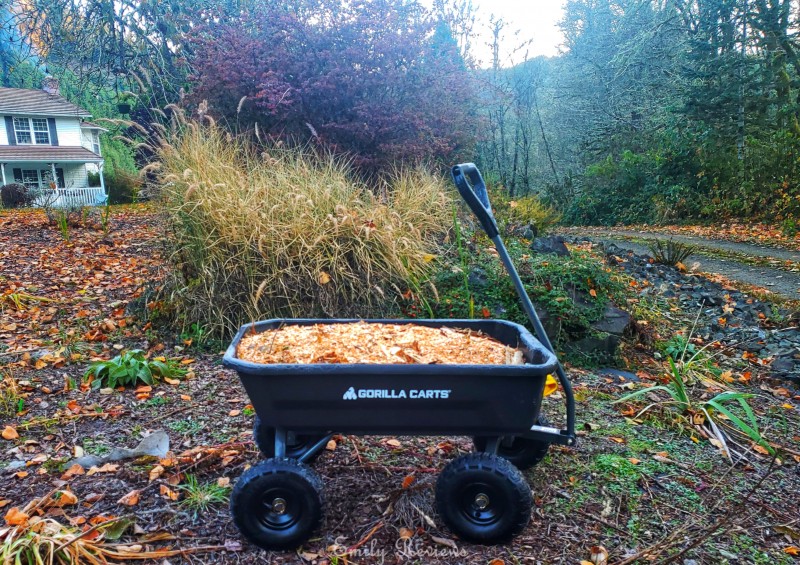 The GCG-4 is a 4 cubic foot poly garden dump cart. It has zero-turn steering for maximum maneuverability in tight places. The GCG-4 is 35 in. x 22 in. x 8 in. in size. It has a poly bed with 600 lb. weight capacity. The GCG-4 also has the all-new dump design for quick unloading.
I don't know what I would do without my Gorilla Carts. My to-do list would never get done, that's for sure!
Buy It: Please visit the Gorilla Carts website to see the great selection of products they offer and convenient shopping locations.
Connect: Don't forget to follow Gorilla Carts on Facebook, Instagram, and Pinterest for the latest product announcements and special offers.
Win it: Three winners will each receive a Gorilla Cart. The first winner will get to choose from the three styles available. The second winner will get to choose from the remaining two styles and the third winner will get the final style available. This is a US giveaway and it is scheduled to end on 11/20/2019.


Hello, my name is Laurie. My family and I live near the Oregon coast. When we aren't at work, in school, or on the volleyball court, we enjoy traveling, cheering for our favorite sports teams, playing outdoors, and checking off items on our bucket list. We are lucky in that both sets of our parents, as well as our siblings and their families, live within an hour of us. We get together often to help one another out, celebrate milestones, and go on adventures together.
This post currently has 14 responses.