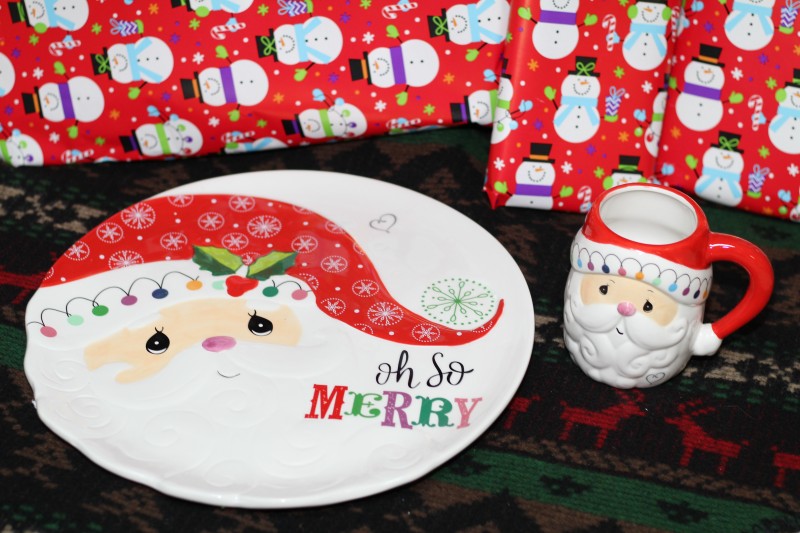 Thank you to Precious Moments for sending product in exchange for my honest opinion.
Precious Moments pieces are truly heirloom quality. I have gifted Precious Moments pieces for Birthdays, Christmas, Baptisms and more. There is a piece to match any gifting need. This year, I am pleased to be able to partner with Precious Moments again to share some of their fun Christmas pieces, perfect for gifting or keeping for yourself!
For the first time this year, we'll be leaving cookies and milk out for Santa. We plan to start a tradition of putting the cookies out on our new Oh So Merry Ceramic Santa Platter from Precious Moments. This platter is from the Merry Moments collection. Perfect for serving holiday treats or just using as festive decor! It is carefully crafted of glazed ceramic, beautifully hand-painted, and measures approximately 12 inches in diameter. Better yet, it is even microwave an dishwasher safe! Use this platter as a gift for family, friends, or coworkers; fill it with cookies or other holiday treats for an extra thoughtful gift!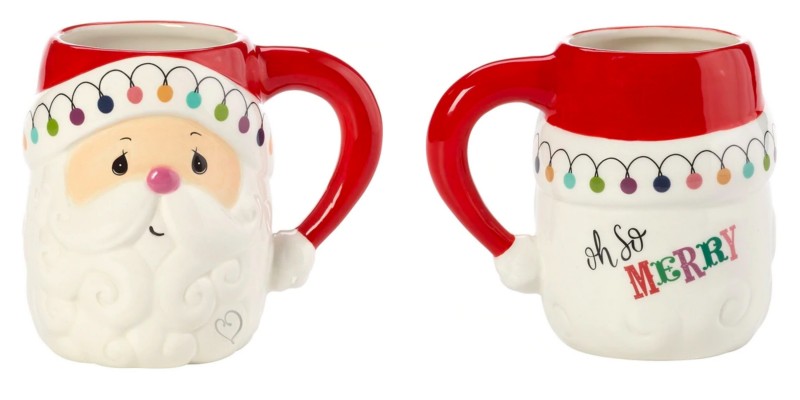 We can't forget Santa's milk! We'll make sure to leave Santa some milk to go with his cookies in our new Oh So Merry Ceramic Santa Mug. This mug is from the Merry Moments collection so it goes perfectly with the Oh So Merry Santa Platter. This adorable Santa mug is perfect for sipping your favorite hot drink this holiday season. Cute and functional. Fill it with candy canes or other treats and it makes a perfect Secret Santa Gift. Made of carefully crafted glazed ceramic and hand-painted, it is microwave and dishwasher safe. It measures approximately 4.25H inches and holds 13 oz.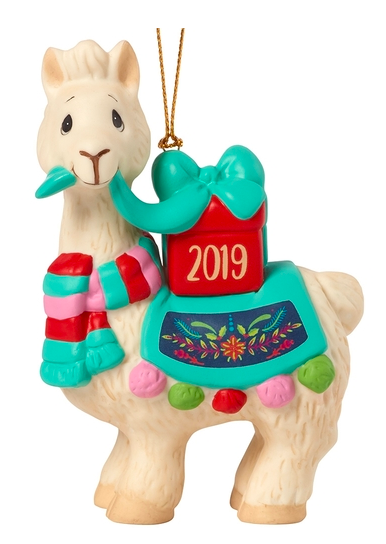 There's something extra special about a Precious Moments Ornament! I still have the ones I was gifted as a little girl. Llamas are very popular right now, and this I Llove You Llots, 2019 Dated Porcelain Ornament is perfect for the llama loving little one on your Christmas gift list. It features a cute llama adorned with a colorful saddle and a 2019 gift box. It makes a thoughtful keepsake Christmas gift for teachers, coworkers, friends, family members, or anyone who made 2019 a special year. Approximately 3.5 inches high, expertly hand-painted and sculpted of fine bisque porcelain. I can't wait for my little girl to find this little llama ornament in her stocking this year & be able to add it to our tree for years to come!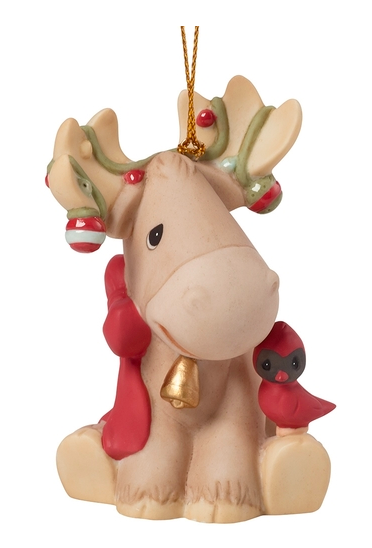 My favorite animal is the moose. There's just something about their big goofy noses that make them so cute! The Moose Wonderful Time Of The Year, is a 1st Annual Animal Series Ornament. This little moose features antler ornaments, a big red bow, and a red cardinal friend. Use as a Christmas gift for teachers, family members or friends. Hand-sculpted of fine bisque porcelain, expertly hand-painted, and measures approximately 3.25 inches high. This adorable ornament will be in my son's stocking this year. I look forward to adding it to our tree for him.
Tell me in the comments – do you own any Precious Moments items?
Buy It: Head over to Precious Moments to see for yourself the great selection of they offer.
Connect: Don't forget to like them on Facebook, follow them on Instagram and Pinterest for all the latest news and promotions.


Hi, my name is Asha. I am 31-years-old and am a nurse by profession. My husband and I have been married for over five years and together we have a sweet four-year-old daughter, a one-year-old son, and a lovable bunny named Caramel. I enjoy spending time with family, taking photographs, scrapbooking, hunting, fishing, cooking and gardening.
This post currently has 9 responses.