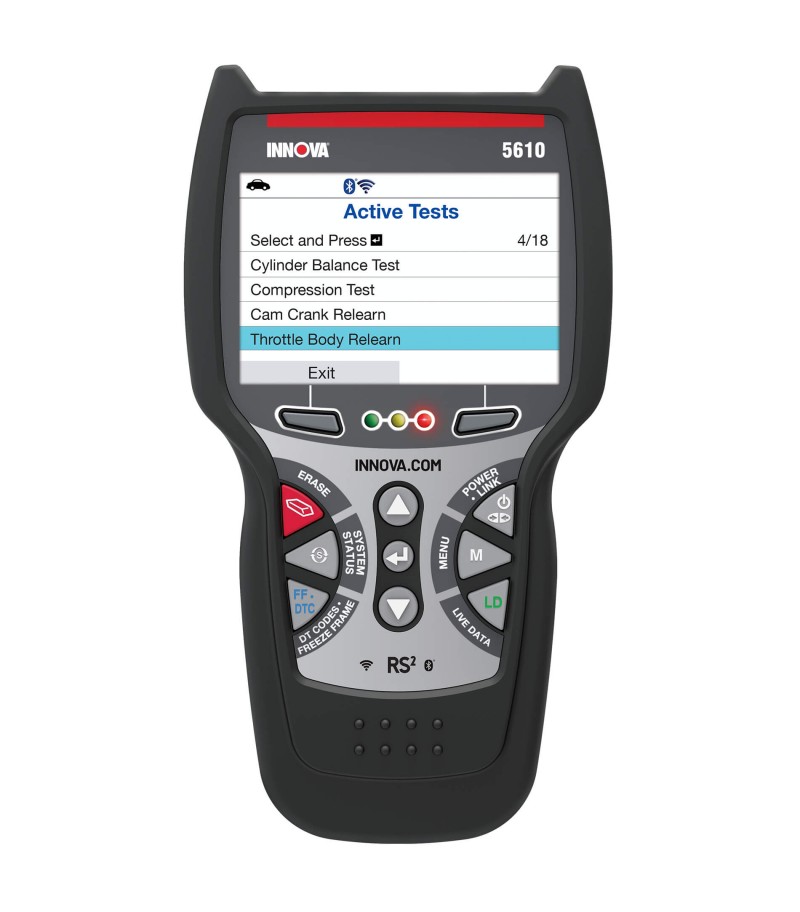 I was sent an Innova diagnostic tool for inclusion in my holiday gift guide. All opinions are my own.
Honestly? I know very little about vehicles. Thankfully, Ryan has always been happy to handle those responsibilities. He didn't grow up learning how to work on cars, but he has taught himself a lot through reading and googling whenever we have problems arise. His commitment to problem-solving (and saving us money by doing repairs himself) is impressive to me. I am excited that I was able to give him the Innova CarScan Pro 5610. This is the most advanced of the Innova diagnostic tools line. All of their diagnostic tools can help scan your car to find out why the check engine light is on, and to see if your car is ready to pass its emission (smog) test. All products in the line can be used with the Repair Solutions2 app (the app is free) and will provide you with information related to fixes, repair instructions and troubleshooting information. The information provided in the app is verified and confirmed for accuracy by Innova's nationwide team of ASE Certified Technicians. All of this is true of even the most affordable Innova Diagnostic Tool which is just $59.99. The more advanced tools just have additional features.
The CarScan Pro 5610 has a professional level of functionality.
Some key features:
Special Reset Functions. Uses dealership level re-learn procedures to complete repairs or maintenance.
Enhanced Data Stream. You can view live data on advanced systems such as ABS, SRS, transmission and engine.
Bi-Directional Control. It can send commands to your vehicle to test functions such as your fuel pump on/off or retract electronic parking brake.
Some of the other features:
diagnose your check engine cause.
Read and clear ABS/Brake codes.
Read your transmission temp.
View live stream data.
All system network scan.
EPB/ABS Brake bleeding/caliper service/brake pad life.
Oil light set.
Battery/charging system test.
Oil level & oil life.
Read TPMS/Tire Pressure.
This isn't all! Check out the CarScan Pro 5610 product page for the full list.
Because Ryan likes to work on our vehicles himself, I know this is a useful tool for him to own to help with DIY repairs and vehicle maintenance. However, I'm also excited at the possibility of using it when we look to purchase a new (to us) vehicle that is used. We are hoping to replace our vehicle soon, and I like the idea of scanning a car we are considering purchasing to learn as much about the car as we can before deciding whether or not to buy.
Ultimately, I think Innova Diagnostic Tools make great practical but also sweet gifts. I know that Ryan will appreciate any time I can help him save when trying to figure out what is wrong with our vehicles and how to fix them. That way, he can use that time for things he'd enjoy doing more.
Buy it: You can purchase Innova diagnostic tools from Innova.com as well as from retailers like AutoZone, Advanced Auto Parts, and Sears.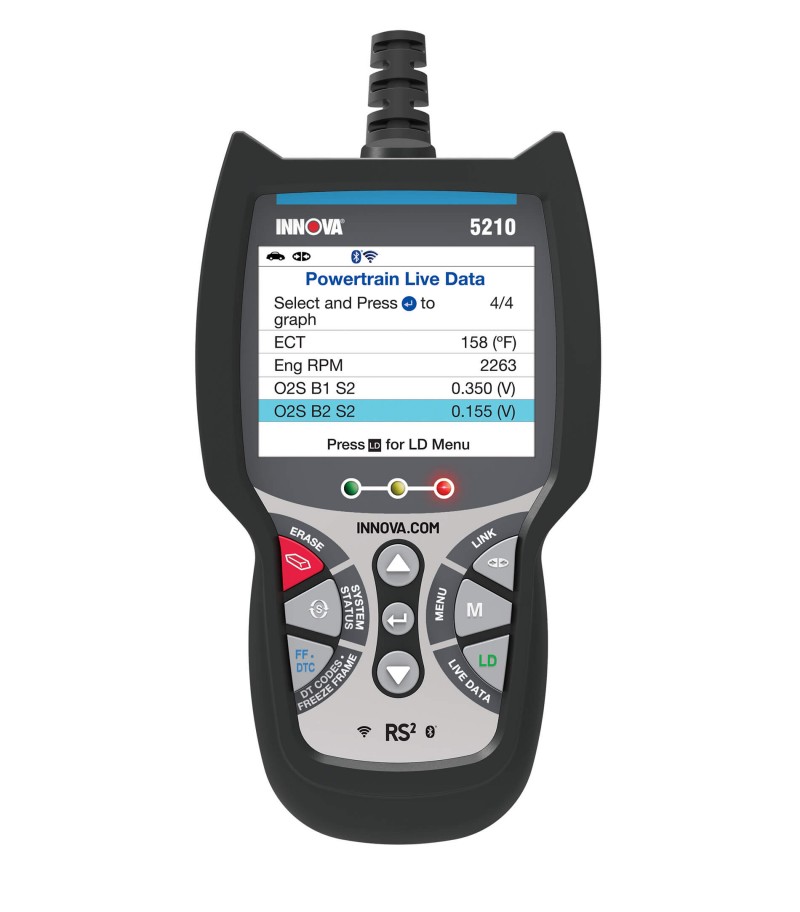 Win it: One lucky person is going to receive a CarScan Advisor 5210 ($99.99 value). This can read your check engine light results, diagnose the braking system of most 1996 and newer Domestic, European or Asian vehicles, do a battery test, show you live data, and run a smog test. Pair it with the free RepairSolutions2 app.
To enter the giveaway fill out the GT form below by 11:59pm ESt on 12/26. Giveaway is open to the US.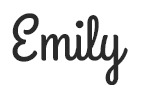 Hi there! I am Emily Evert, the owner of Emily Reviews. I am 28 and live in a small town in Michigan with my boyfriend Ryan and our two pugs. I have a large family and I adore my nieces and nephews. I love reading memoirs, and learning about child development and psychology. I love watching The Game of Thrones, Teen Mom, Sister Wives and Veep. I like listening to Jason Isbell, John Prine, and other alt-country or Americana music. I created Emily Reviews as a creative outlet to share my life and the products that I love with others.
This post currently has 7 responses.