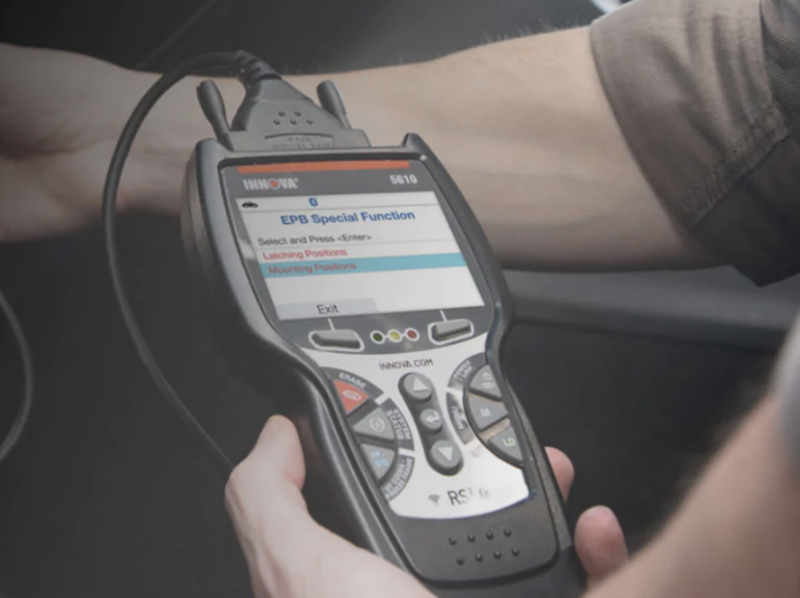 Thank you to Innova for sending a 5310 CarScan Inspector Tool in exchange for this honest opinion review.
My husband is a pretty handy guy. He works full time as a farmer and also works part time at a local auto repair shop. I'm thankful that he is able to complete almost all of our vehicle maintenance right here at our house. He's always wanted a car scanner so he can check the code(s) on our vehicles without having to take them to the auto repair shop. Recently Innova gave us the opportunity to review the Innova CarScan Inspector 5310 and the RepairSolutions2 app. To say my husband was excited is an understatement!
If you or your spouse are the type to DIY with your vehicles, you are going to want this app & tool! The Innova CarScan Inspector 5310 is a OBD2 scan tool. It has excellent features at an affordable price! Just plug it in to your vehicle and the 5310 pairs instantly with the RepairSolutions2 app via Bluetooth connection. My husband downloaded the RepairSolutions2 app for free and paired it with the Innova 5310 tool, and it gave him access to a comprehensive automotive repair database filled with verified fixes from ASE Master Technicians. RepairSolutions2 delivers vehicle health reports right to his cell phone!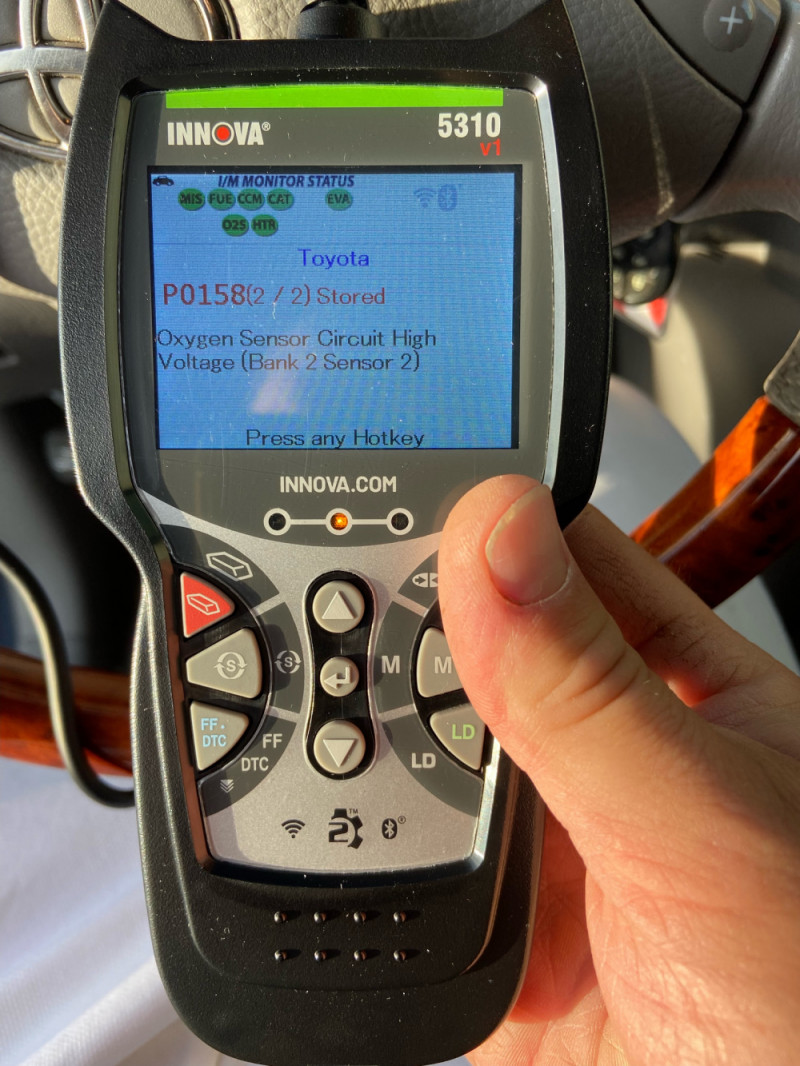 He can now complete network scans and has access to ASE verified fixes and identification of failed and passed systems. He's also able to easily read DTC code definitions, and he has access to purchase parts with the app. He can freeze frame data and if he can't do the repair himself, he can schedule repairs easily within the RepairPal network. There is a personalized live data dashboard with easy stop/start recording and access to past recordings, too.
The Vehicle Health Report Snapshot in the RepairSolutions2 app is an overall view of your vehicle's health and includes access to DTC results, battery status, oil life/level, brake pad life, and tire pressure readings all on one screen. Technical service bulletins and recalls, scheduled maintenance, warranty status, predicted repairs, 5-year cost to own analysis, diagnostic trouble code look up and more are included in the app!
My husband used the Innova 5310 CarScan Inspector Tool on his uncle's van recently. The code showed there was an issue with the O2 Sensor. His uncle was thankful for the diagnosis and was able to know what part was needed. Overall when I asked my husband about the tool and the app he said he was very happy with both.
Be sure to enter the giveaway below to win an Innova 5310 CarScan Inspector Tool of your own!
Buy It: Head over to Innova to see for yourself the great selection of products they offer.
Connect: Don't forget to like them on Facebook, follow them on Twitter and Instagram, and subscribe to their YouTube channel for all the latest news and promotions.
Win It: Innova is generously offering one of our lucky readers a 5310 CarScan Inspector Tool. The giveaway is open to US only. The giveaway will end September 7th, 2022. For your chance to win, enter the Giveaway Tools below. Good luck!


Hi, my name is Asha. I am 34-years-old and am a nurse by profession. Right now I am battling Breast Cancer. My husband and I have been married for 8 years and together we have a sweet seven-year-old daughter, a fun four-year-old son, and a lovable bunny named Caramel. I enjoy spending time with family, taking photographs, scrapbooking, hunting, fishing, cooking and gardening.
This post currently has 2 responses.