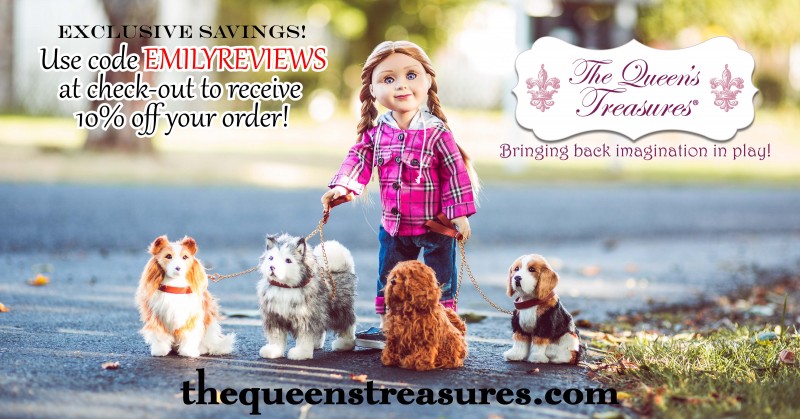 Thank you to The Queens Treasures for sending products for review in exchange for my honest opinion.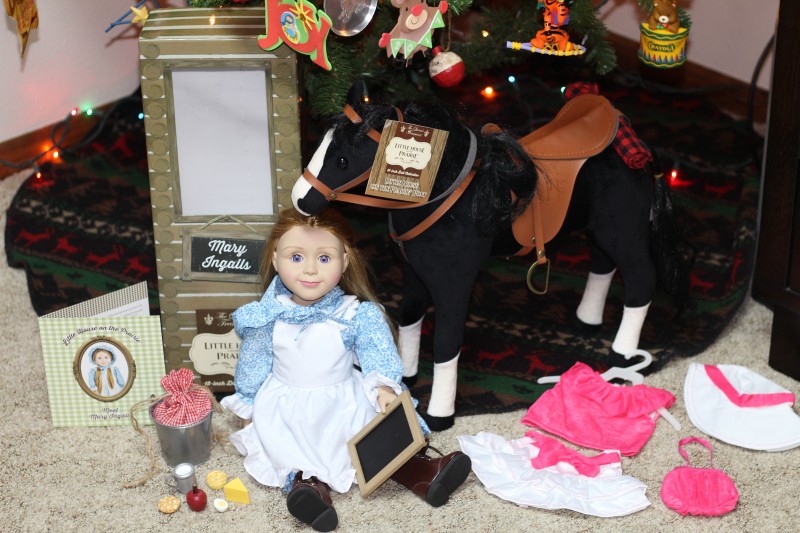 Since 2005, The Queen's Treasures has been offering affordable, authentic, high-quality 18 inch doll products. The Queen's Treasures specializes in 18 inch dolls, furniture, clothing, and accessories. Their goal is to stimulate the kind of creative play that requires imagination instead of batteries. All items are made of premium quality materials and must pass rigorous testing to meet or exceed safety standards in the USA, Canada, and Europe.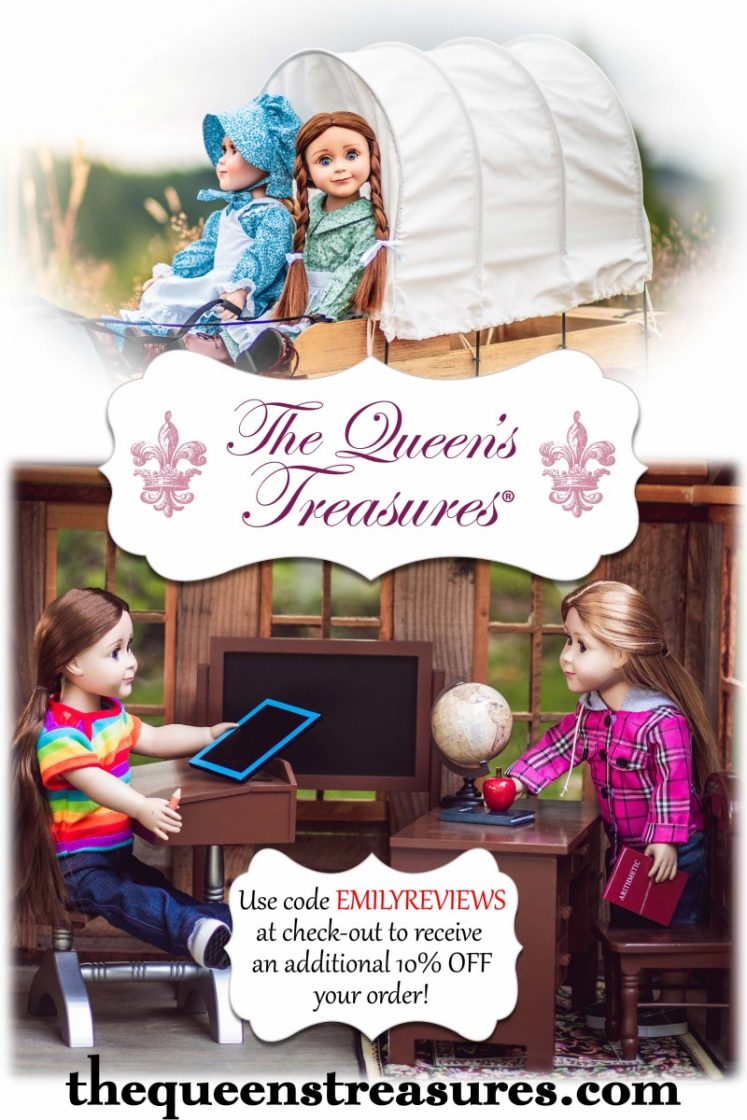 The Queen's Treasures is the official provider of 18 inch doll furniture, clothing and accessories for The Little House on the Prairie license. Both Laura and Mary Ingalls 18 inch dolls are available.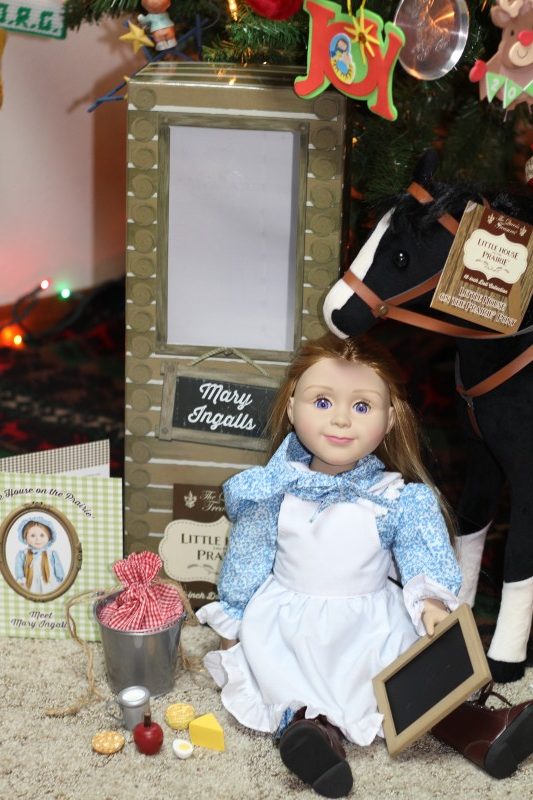 My daughter just turned four. For her birthday, I was pleased to be able to give her some beautiful items from The Queen's Treasures. She got a Mary Ingalls 18 inch doll, a horse and a modern change of clothes for the doll.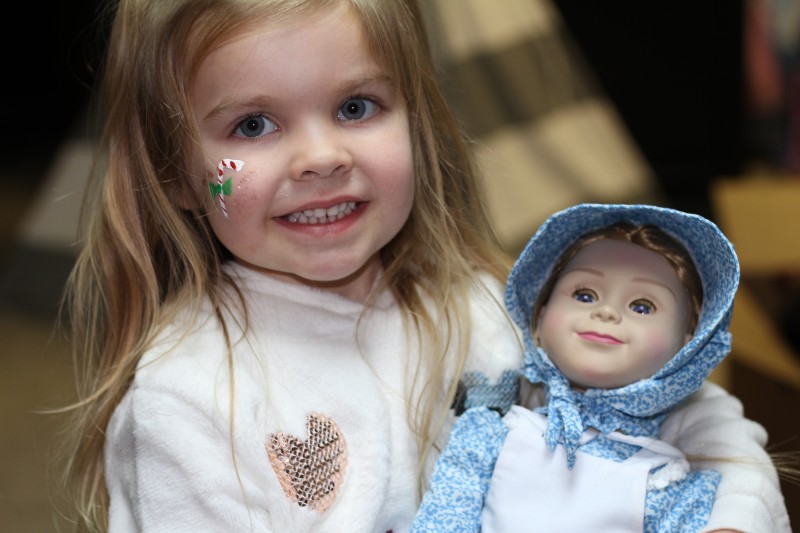 It is worth noting that the Queen's Treasure items are recommended for children ages six and up, and should not be given to children three and under. My daughter is a very mature, and careful four-year-old so I felt comfortable gifting her these beautiful items. Since there are small pieces that are choking hazards, we are being sure to keep them away from her one-year-old little brother.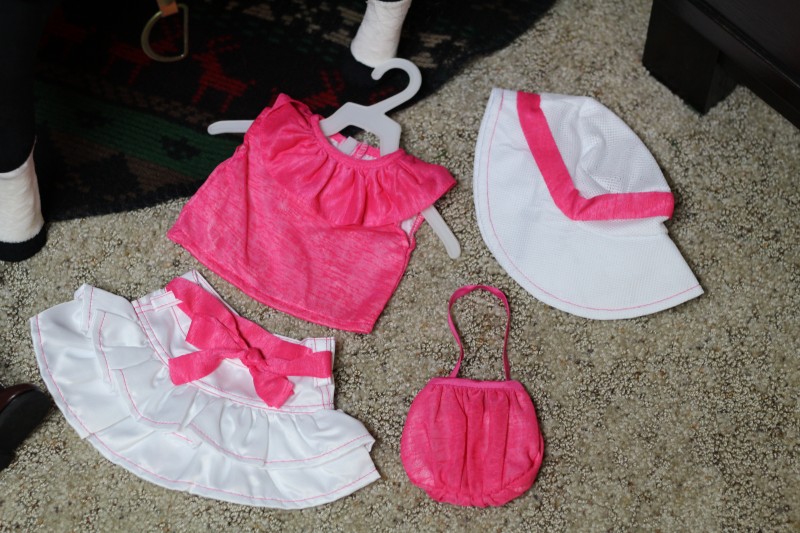 All of the items we received are very high quality. The Mary Ingalls doll has stunning blue eyes, golden hair and flawless features. Mary arrived in a pioneer-style, blue calico dress and bonnet with an apron and pantaloons. She came complete with a chalkboard and a gingham-lined lunch pail with a drawstring closure to keep her biscuit, cheese wedge, hardboiled egg, apple, cookie, and cup. The clever keepsake box converts to a cozy bed that tucks into a log cabin backdrop, complete with a window! Mary features vinyl shoulders and a soft, poseable body.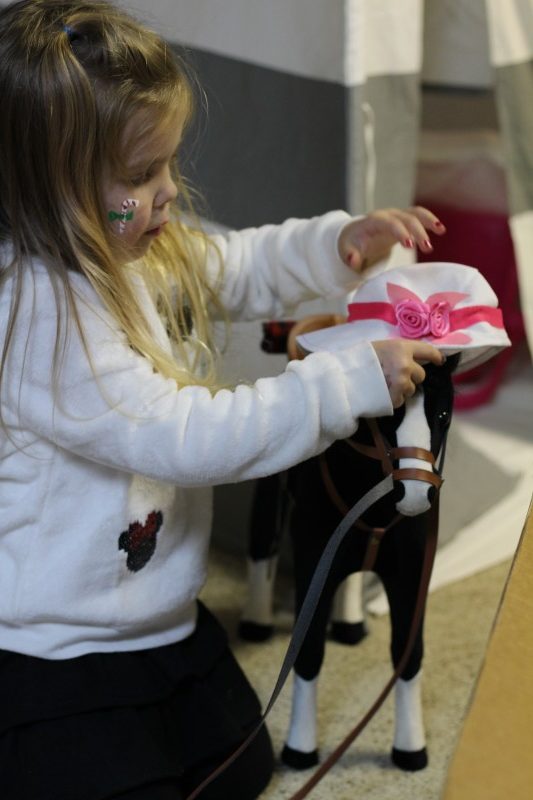 The horse we received from The Queen's Treasures is modeled after "Pet" and " Patty", the western mustangs that Pa said were "strong as mules and gentle as kittens", also from Little House on the Prairie. The horse measures 17″L x 5.5 x 17″H and is scaled for 18″ dolls. It features a realistic, brush-able mane and tail. A saddle, reigns and saddle blanket are also included. The horse is so pretty, photos don't do it justice. My daughter has been playing with the horse almost non-stop since she got her.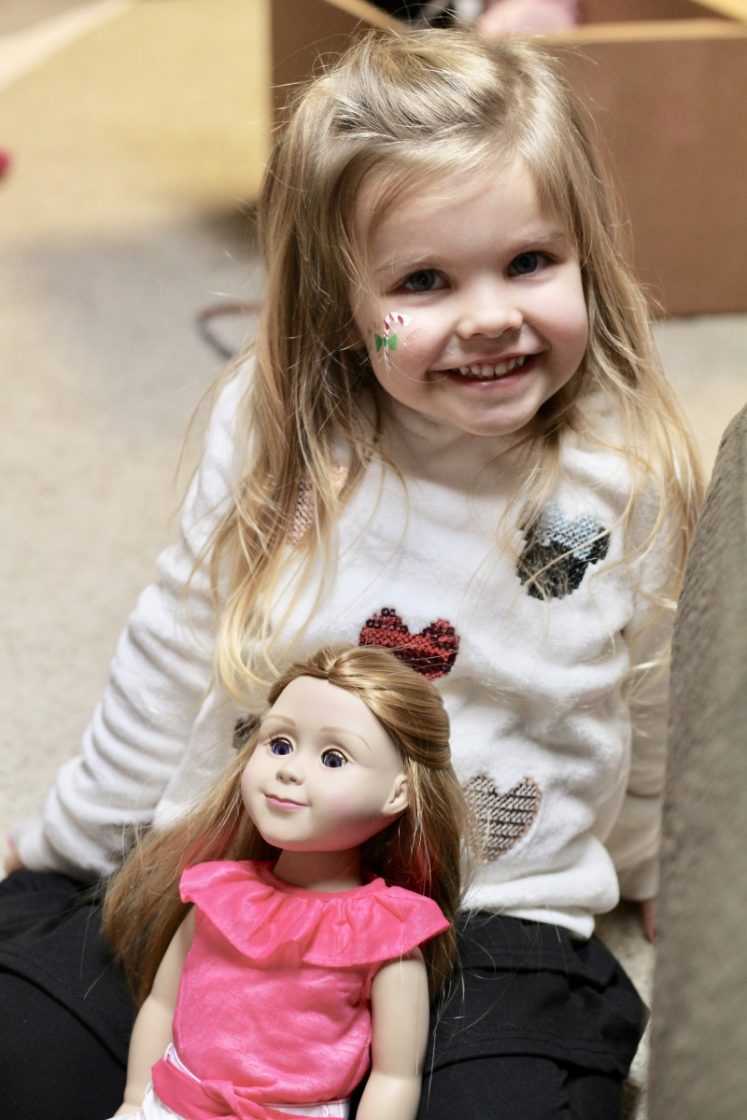 Finally, my daughter got a pink & white skirt and shirt set. A hot pink chiffon ruffle shirt and white ruffled skirt with a matching sash, purse and hat to complete the outfit. Also includes a reusable 18″ doll clothes plastic clothing hanger for safe keeping. Super cute and high quality. This set, like the doll and the horse, were a huge hit with my daughter!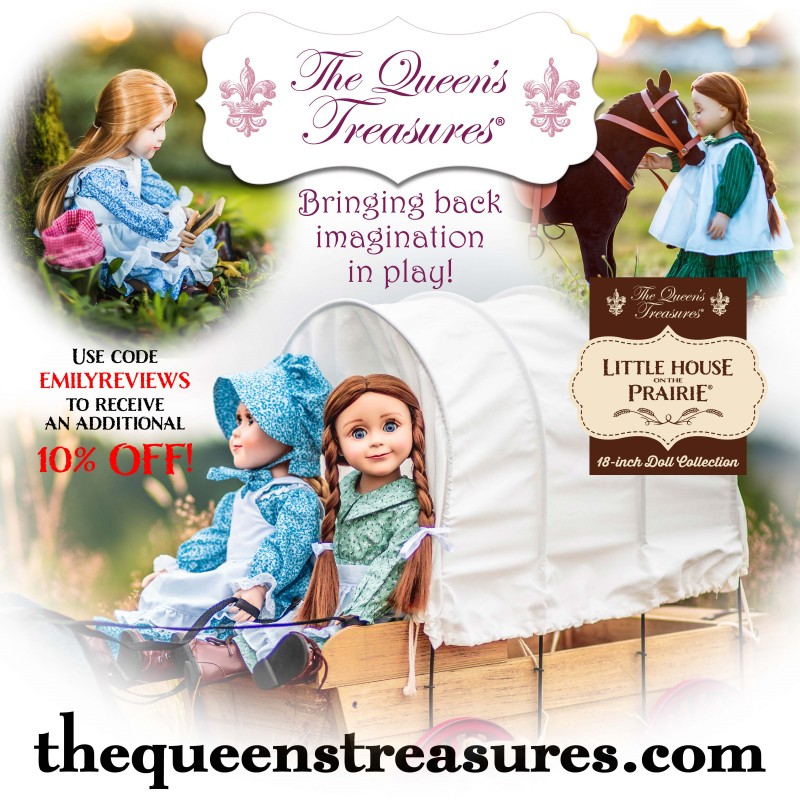 Buy It: Head over to The Queen's Treasures to see for yourself the great selection of products they offer. The Queen's Treasures® products can also be found at reputable sites like Target.com, WalMart.com, Sears.com, QVC.com , JC Penney.com, Overstock.com, Amazon.com, eBay.com, Hayneedle, Wish.com, Educents.com and more!
DISCOUNT:  Be sure to use the code EMILYREVIEWS for 10% off … and this will be on top of
the

 instant savings our readers will receive when they create an account & login on The Queen's Treasures website!

Connect: Don't forget to like The Queen's Treasures on Facebook and follow them on Twitter, Pinterest and Instagram for all the latest news and promotions.


Hi, my name is Asha. I am 31-years-old and am a nurse by profession. My husband and I have been married for over five years and together we have a sweet four-year-old daughter, a one-year-old son, and a lovable bunny named Caramel. I enjoy spending time with family, taking photographs, scrapbooking, hunting, fishing, cooking and gardening.
This post currently has 15 responses.