Emily Reviews writers were sent products for our Valentine's day gift guide. All opinions are our own.
As a child, Valentine's day was a day of fun.  We'd bring treats, goodies, trinkets, and cards to share with our classmates and friends.  And most years, our parents would give us something to celebrate the day too.  So as we prep and prepare for Valentine's Day 2020, we wanted to include some neat gift ideas for the kids.  A variety of smaller items that would make great additions to your child's Valentine cards they hand out to classmates.  And some ideas that are slightly bigger that are a great idea for you to gift or for your child to share with that one special friend.  We hope these ideas bring you inspiration.   Happy (early) Valentine's Day!

This Love Bear 3d Card is the perfect way to let your child know they are special and you love them. The red cover features a super cute laser cut teddy bear design with heart embellishments. And once they open the card, you'll hear squeals of delight as they discover an adorable teddy bear who pops up with a lovely message just for them. Heart embellishments decorate the top corners of the blank card and a pull out card allows you to personalize.

Sometimes it's hard to think of what to get your boys in your life for Valentine's Day. A custom Modarri car might just be the perfect choice! Modarri's Mix-and-Match Building System allows you to design your own custom car. Modarri cars are super quick to build – taking less than a minute! Just stack the pieces and then tighten a few built-in-screws with the included hex screwdriver. Modarri cars feature amazing driving mechanics! Put your finger in the driver's seat and point where you want to go!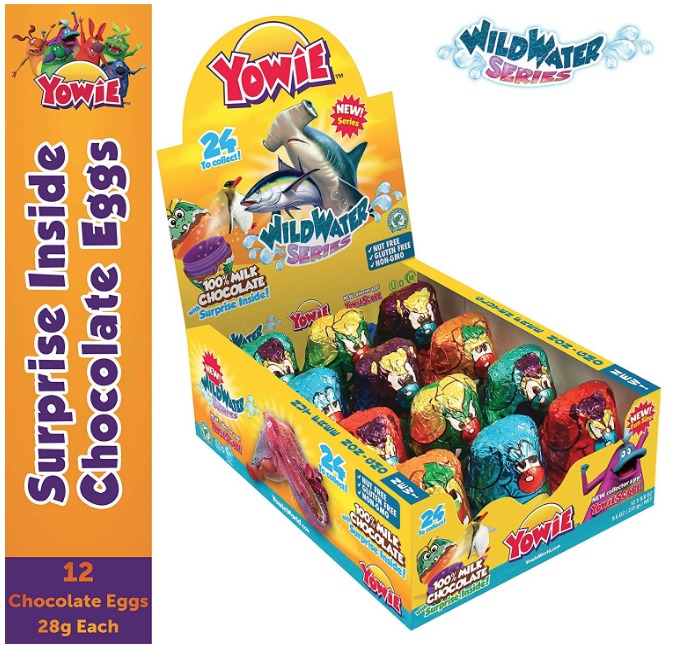 Kids will love Yowie's Surprise Chocolate Eggs!  Each egg will star a Yowie character in bright foil wrapping.  Kids will unwrap to discover the chocolate is not only a delicious sweet treat.  But inside is also a limited-edition collectible animal and leaflet that features a picture of the real-life animal, its profile, and level of endangerment to encourage parents to start conversations about ecological conservation with their kids.  Kids can learn more about their animal by downloading the free Yowie Collector app on the AppStore or Google Play and add it to their collection.   Yowie's mission is simple: empowering kids and their parents to make a difference in ecological conservation.
Buy It:  Amazon as well as more than 30,000 retail outlets across the United States, including Walmart.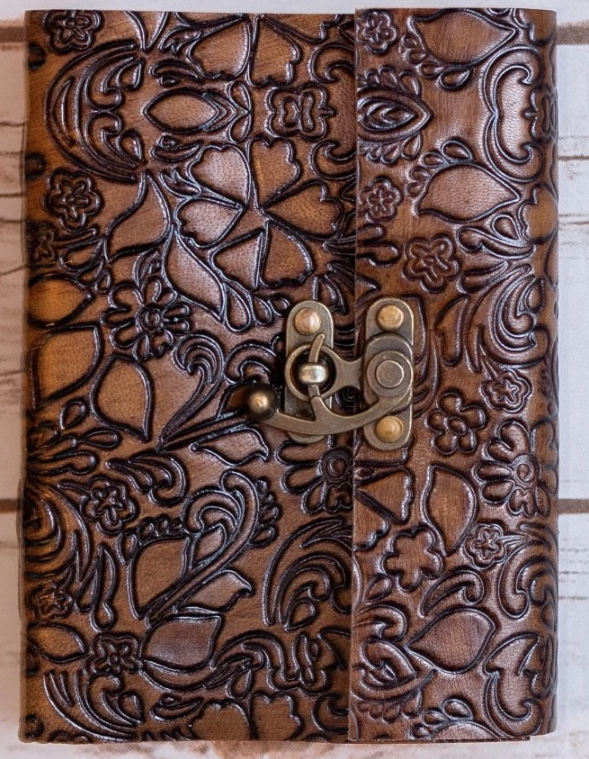 A beautiful keepsake for all  your treasured thoughts and drawings!  This Soothi Floral Embossed Latched Genuine Leather Journal features a gorgeous floral motif. The journal is encased in a rich tan leather cover along with a brass latch closure and stitched in paper, all together, giving it an old world feel.  But the absolute beauty of this journal speaks for itself and makes it ideal for memories, travel adventures, or random thoughts and brilliant ideas. A gift that will be cherished forever.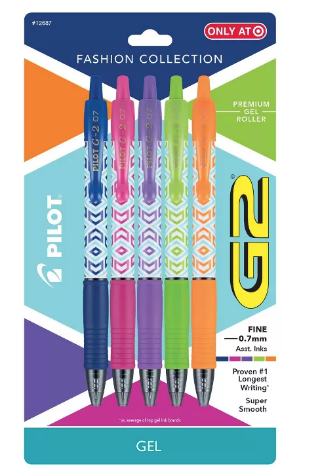 Pilot knows its pens and the G2 Fashion is one of their most popular. Known for its smooth writing and longest-lasting gel ink in America, G2 is the ultimate pen for overachievers!  These no-smear gel pens apply ink cleanly and smoothly while also featuring fine tips that are ideal for writing. For those who write with pens regularly, these retractable gel pens are sure to add splashes of color to your all writing.  The G2 product line includes four point sizes and 27 color options ranging from black to pink to orange to teal.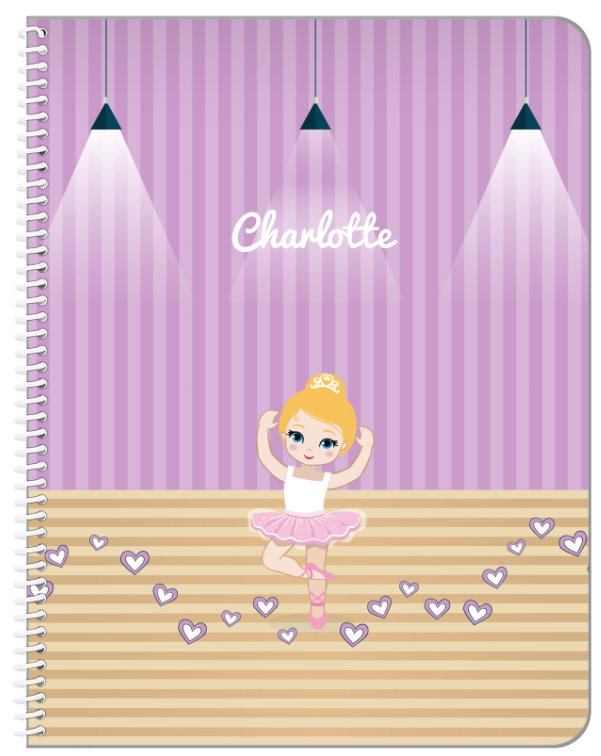 A Just So Posh personalized notebook is a great way to add personality and whimsy to your school supplies.  With currently over 50 style options, there's something to fit every personality.  This fun ballerina print is just one of many great choices!  Choose to personalize your spiral-bound notebook with a name, initials, or any text that you desire!  These high quality notebooks feature bright colors and creative patterns that will impress kids of every age, including teens!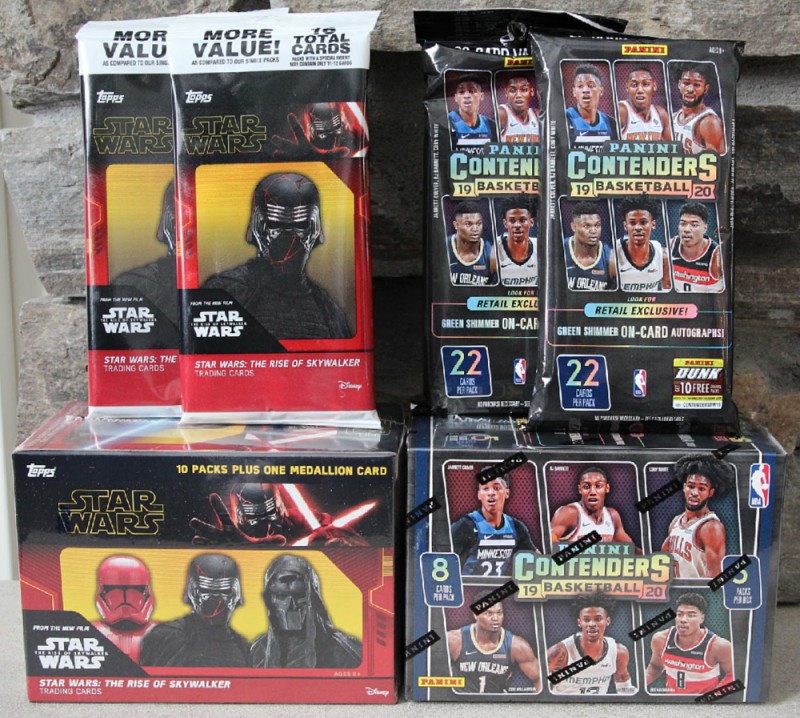 Excell Marketing offers a variety of fun collectors cards, perfect for adding to a Valentine.  Choose from a variety of sports cards, including the 2019-2020 NBA Panini Contenders Basketball Trading Cards.  Choose from the box sets with 40 cards or the 22 card value pack.  Also available are Star Wars: The Rise Of Skywalker Trading Cards, from the new film.  Those come in 16 card packs or gift boxes with 10 packs plus one medallion card.
Buy It:  Check your local retail stores for these great Excell Marketing offerings.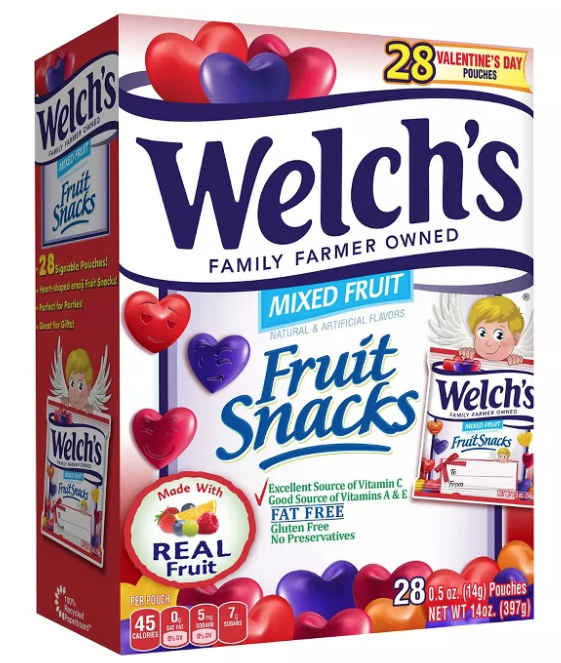 The limited-edition Welch's Mixed Fruit Valentine's Day themed box and pouches feature custom heart-shaped pieces with fun emoji faces. In addition, each pouch features a sign-able "To/From" front panel, making these snacks perfect for Valentine's Day parties and classroom exchanges.  Not to mention affordable too!
KEY PRODUCT FEATURES:
~Made with REAL fruit
~Fruit is our first ingredient
~Gluten-free
~No preservatives
~Fat-fre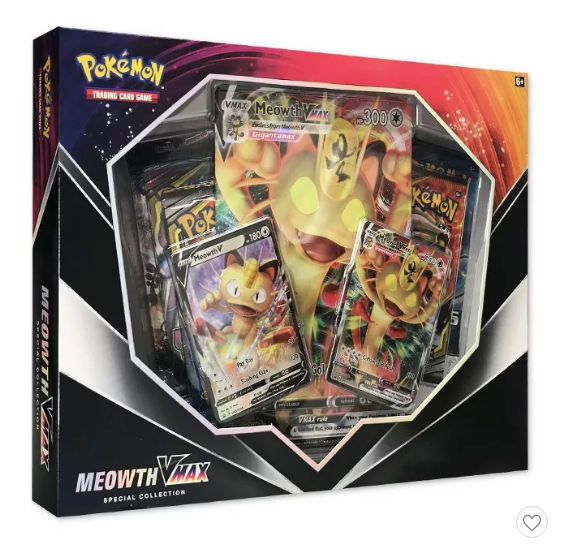 Pokemon lovers unite!  Your kids will LOVE this fun new 2020 Pokemon Trading Card Game Meowth VMAX Set.  Filled with Meowth, who is known as a persistent little Pokémon.  A teensy bit grumpy and loaded with tricks and schemes. Now you can make it gigantic and power it up as a Pokémon VMAX, and all of Meowth's big dreams get a little closer to coming true! You get both Meowth V and Meowth VMAX in this special collection-see if you can make the Scratch Cat Pokémon's plans pay off!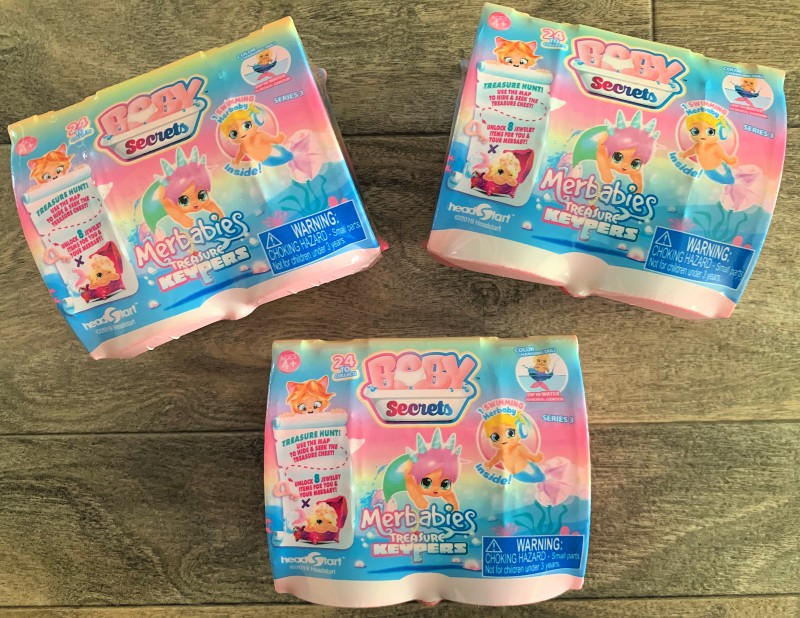 A new series of Merbabies are now available!  Kids will shriek with delight as they discover what's hidden inside these adorable treasure chests.  Use the key to open and see which new Merbaby you've received.  Dip in the water to reveal the Merbaby's gender and then spin the tail so they can go for a swim.  Every treasure chest includes a Merbaby, charm bracelet with charms, and other accessories for you and your new baby.  And get ready to discover even more secrets when you create your very own Merbabies Treasure Hunt.  Use the clue template provided and hide treasures for your little treasure seekers!
Buy It:  USA availability includes: Target, Cracker Bareel, Party City, Joanns, Bed Bath & Beyond, Amazon, The Paper Store, Scheels, Matty's Toy Stop, Kalahari Resorts, and Toy Wiz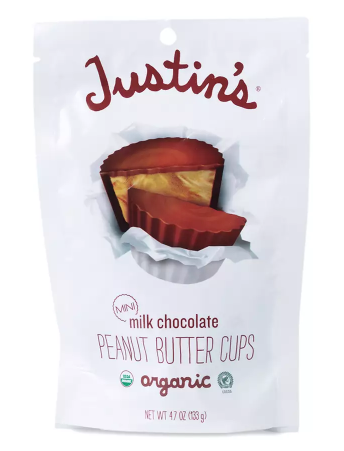 Justin's launched their Mini Peanut Butter Cups in April 2015 and they continue to be a popular treat.  Certified gluten free by the GFCO and featuring the certification stamps clearly displayed on the packaging, these little peanut butter cups will melt in your mouth.  Made from Rainforest Alliance Certified™ cocoa,  they have gone to great lengths to ensure the safety and quality of the farms from where Justin's sources their cocoa.  Additionally, all of Justin's chocolate is organic, so this is one treat you'll feel great about giving!  And these sweet little mini cups are available in dark chocolate, white chocolate, and milk chocolate versions.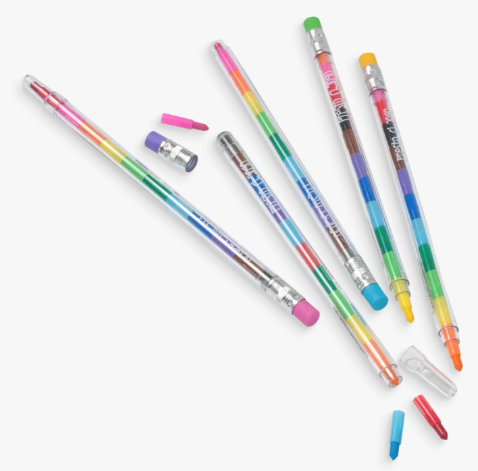 Kids everywhere LOVE these Presto Chango Crayon Sets!  Get ready to experience the writing style of a crayon with the stability of a pencil.  Each crayon pencil features 12 different interchangeable colored crayon leads. Just place the used lead in the back of the pencil and a new one comes in front. Presto Chango! And the crayon is erasable too!  They come matched according to colors but you can mix and match so each pencil holds a rainbow.  Perfect for attaching to a Valentine as a non-candy option children love.  Comes in a set of 6.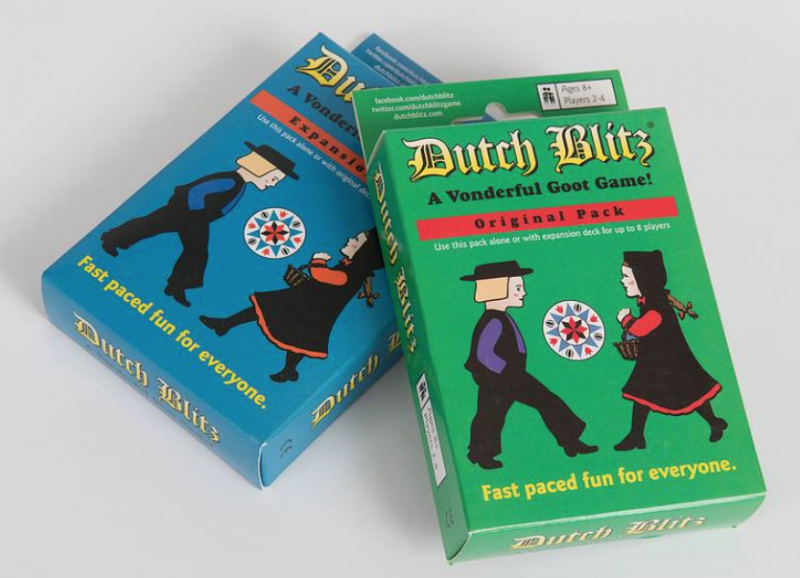 A little competition with the entire family this Valentine's Day is sure to bring laughter and fun.  Dutch Blitz is a highly interactive, highly energetic, family-friendly card game that will test your skills, smarts and speed.  It's a fast-paced game that demands players think fast and act even faster. It also demands that they keep an eye on their competition.  And there's nothing wrong with a little friendly competition.  You won't even notice you're exercising your brain because you'll be having so much fun!  Dutch Blitz is an addictively fun game that you'll bring with you everywhere you go.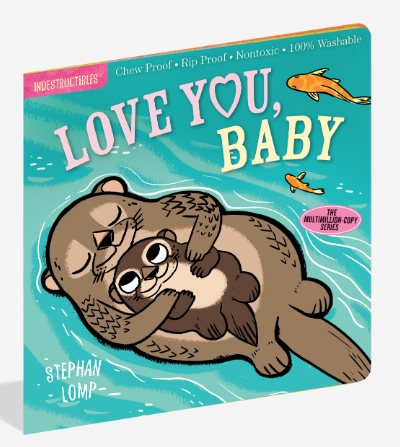 This Love You, Baby book from Workman Publishing is absolutely adorable and absolutely INDESTRUCTIBLE!  Which means you can easily share with your baby loads of love through each and every page of this book.
Baby loves hugs. Just like baby kitty!
Baby loves nuzzles. Just like baby bunny!
Baby loves snuggles. Just like baby piggy!
Rip proof, waterproof, portable, and safe for baby.  This is one book that is sure to become a favorite.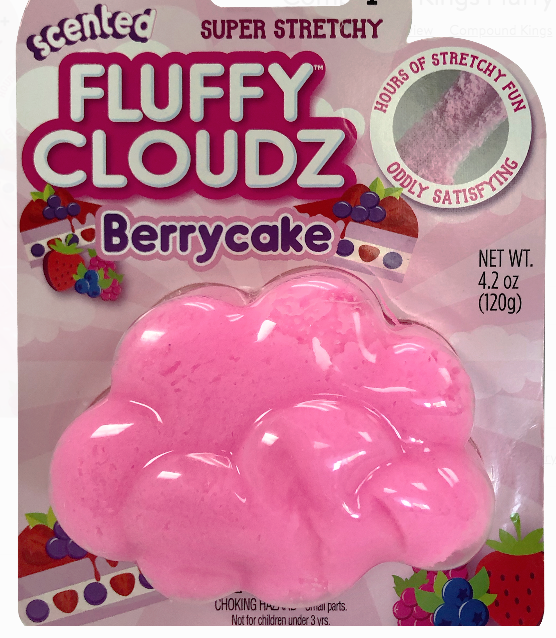 Fluffy Cloudz is the hottest new slime to hit the toy aisle this year!  Sure to ooze children with delight, this colorful, super-stretchy CLOUD SLIME features fruit flavored scents including Berry Blast, Cococraze, Grape Squeeze, Melon Mania, Peach Paradise, and Piney Party.  It also comes with surprise charms for kids to collect.  Hold it high and let gravity drizzle the slime down.  Squish and squeeze.  And just enjoy all the fun it has to offer.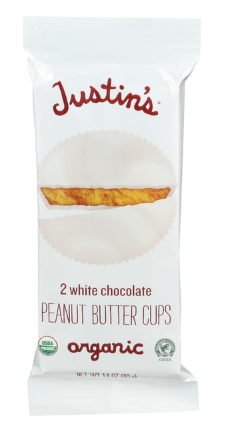 Pack a little extra love in your child's lunch pail this Valentine's Day with these delicious little Justin's White Chocolate Peanut Butter Cups.  They are a USDA organic certified product and are free from gluten, eggs, fish, and wheat.  Which means that most people, even those with dietary limits, can enjoy this wonderful treat.  The combination of rich and creamy organic peanut butter with delicious Rainforest Alliance Certified chocolate works together to create a treat even the most staunch chocolate conservative will love.  Also available in additional flavors including: dark chocolate almond butter, dark chocolate cashew butter, and dark or milk chocolate peanut butter.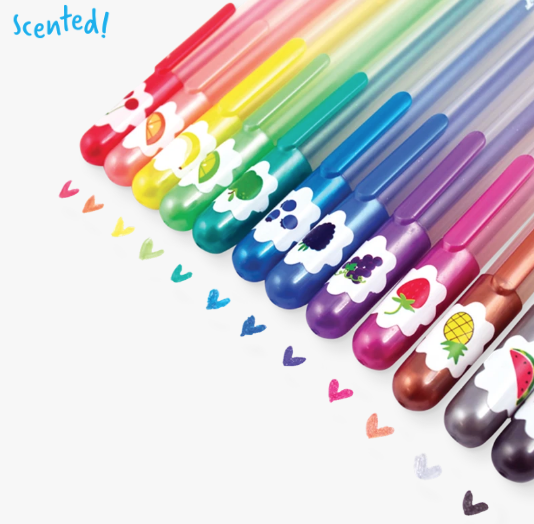 Another great option to give to your child's classmates, Ooly's Yummy Yummy Scented Glitter Gel Pens!  Kids will be able to create art that dazzles while experiencing the fragrant scents of yummy fruit.  Each color sparkles with glitter and is scented with: lime, banana, orange, cherry, strawberry, grape, green apple, blackberry, blueberry, watermelon, coconut, or pineapple. This is a fruity fantastical set that will have kids excited to add a vibrant dash of color and bling to any masterpiece.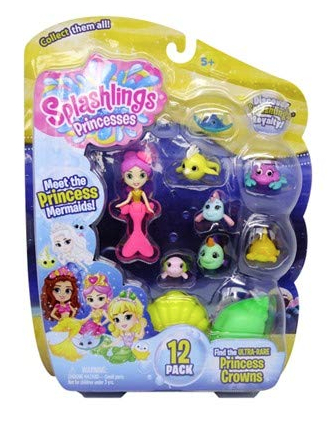 I'm happy to introduce you to the Splashling Princesses!  This royal collection of magical mermaids and ocean friends are loads of fun.   Discover all of the Splashlings Royalty characters and accessories, including the Ultra Rare Princess Mermaid Crown.   Kids will love striving to collect over 100 Splashlings figures on their quest to find the crown. This fun 12 pack set includes 1 Princess, 7 Splashling Figures, and 2 Collectible Shells Splashlings.  An exciting addition to the ever popular "Splashlings Ocean Full of Friends."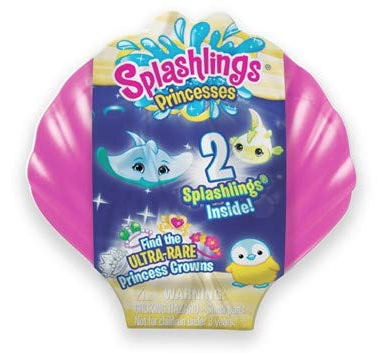 Also a fun part of the Splashlings Princesses lineup are these fun Splashlings Princesses Blind Shells!  Collect the whole Splashlings Princess collection on your quest.  Each Splashlings Princess Blind Shell includes two Splashlings Figurines and a collector sheet so you can track your collection.  The most exciting part is that your Splashlings Shell may even contain the SUPER RARE Splashlings that everyone is looking for!  Get started now as you work to collect over 100 Splashlings Princess.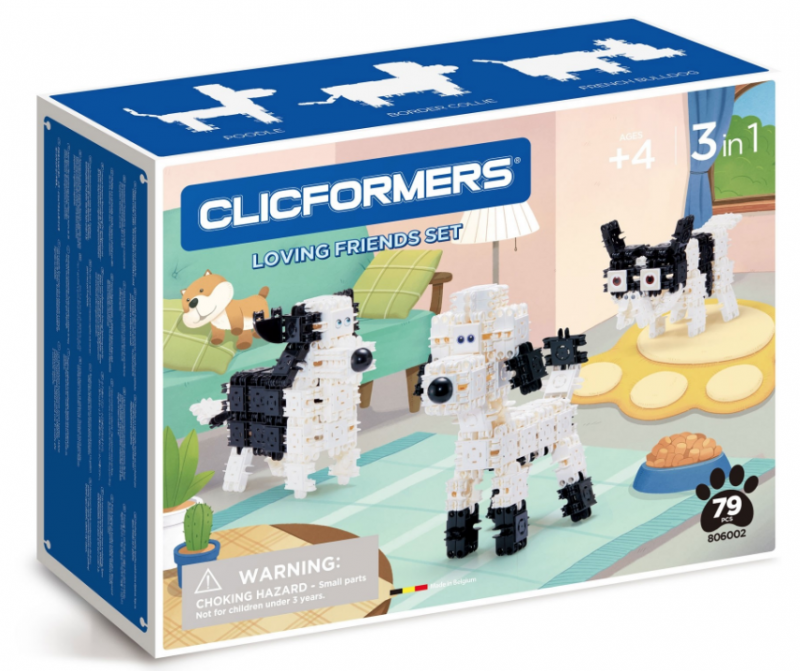 Give a gift that encourages exploration and play!  Kids will be encouraged to hook, stack, fold, and roll their way into fun with the Clicformers Loving Friends 79 Piece Set.  Use the black and white Clicformers pieces to create your favorite puppy friends.  You can choose to build a poodle and a french bulldog.  And once you've finished following along with the enclosed idea sheet, you can also work to build your own creative ideas.  Clicformers construction toys are ideal for the development of eye-hand-coordination of children aged 4-12 and all Clicformers sets are compatible with each other so you can build and grow your collection.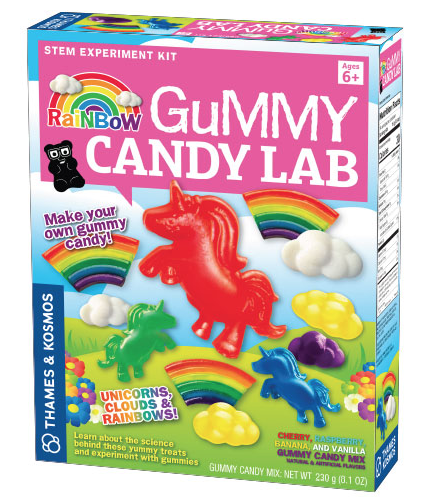 Unicorns, clouds, and rainbows … oh my!  This Gummy Candy Lab Kit allows you to make your own delicious, fun gummy shapes using a gelatin mixture.  Just pour it into the included mold and concoct a spectrum of flavors and colors to personalize your gummy creations. You can even add citric acid to make sour gummies if you'd like!  Bonus points too because kids get to learn about the scientific properties of natural polymers as you cook up these delicious treats! This fun kit includes all the food ingredients needed for a rainbow-gummy good time you'll never forget.
Buy It:  ThamesAndKosmos.com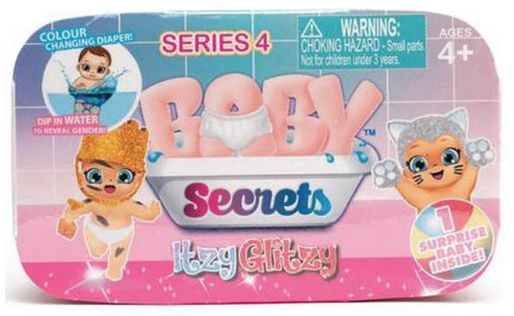 It's time to shine with the Headstart Int. Itzy Glitzy Baby Sectrets.  Your super fun, favorite babies are back and now they are glittery!  Dip your cute baby in the water to help reveal if it is a boy or a girl!  There are 16 babies to collect, including the Limited Edition Glitter Royal Baby that you'll absolutely adore.  These sweet little babies are fun to collect and play with and are perfect bath time friends.  Collect them all at just $3.99 each!
Buy It:  Available at Walgreens Stores throughout the US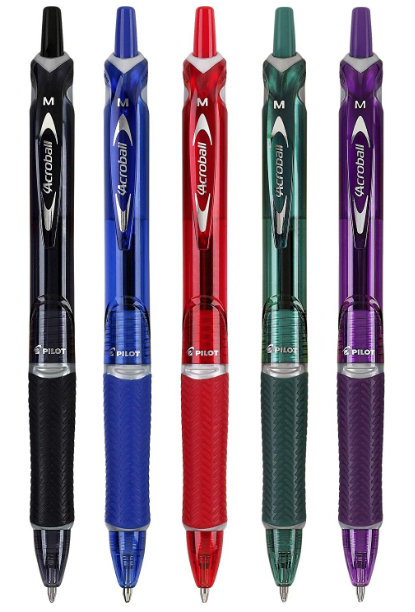 Another great pen option from Pilot is their Acroball, a pen that has been engineered for extremes. Powered by ultra-smooth writing, smear resistant advanced ink, and available in a range of striking designs and colors, the Acroball delivers style and substance for writers of all ages.  The Acroball Colors lineup features vibrant barrel colors with matching ink. These pens are built to perform even at extreme temperatures and make sure to look good while doing it. The ball point pen of the future is here and kids love scribbling notes to friends with these great pens!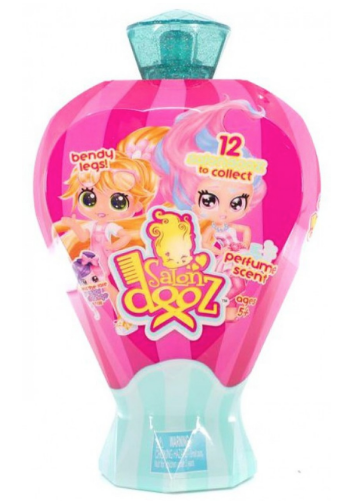 Meet the cool new Dooz on the block, coming to you Spring 2020! The Salondooz are stylish and love to do the dooz!   Available in a fun mystery pack, begin your search to collect Rosie, Star, Tiffany, Poppy, Celeste, and Coco.  Each comes in 2 unique dooz and outfits.  These fun toys feature posable legs, fabric outfits, and a salon chair and cute styling accessory hidden in the base..  Open the stylish perfume bottle to find out which of 12 scented Salondooz you received.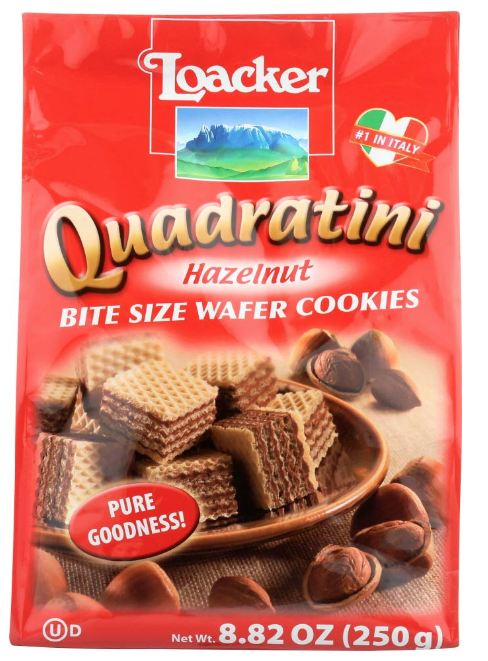 Enjoy an unrivaled and delicious flavor experience with Loacker Quadratinis, perfectly sized for anyone!  Take delectable up a notch with five light, crispy wafers enveloping four layers of smooth cream in a vast assortment of irresistible flavors. These bite-size, crunchy cubes will tempt you to enjoy more than one. Flavor varieties include: hazelnut, chocolate, vanilla, dark chocolate, lemon, coconut, raspberry-yogurt, cocoa & milk and blueberry-yogurt, along with ltalian Blends – Espresso, Tiramisu, and Cappuccino.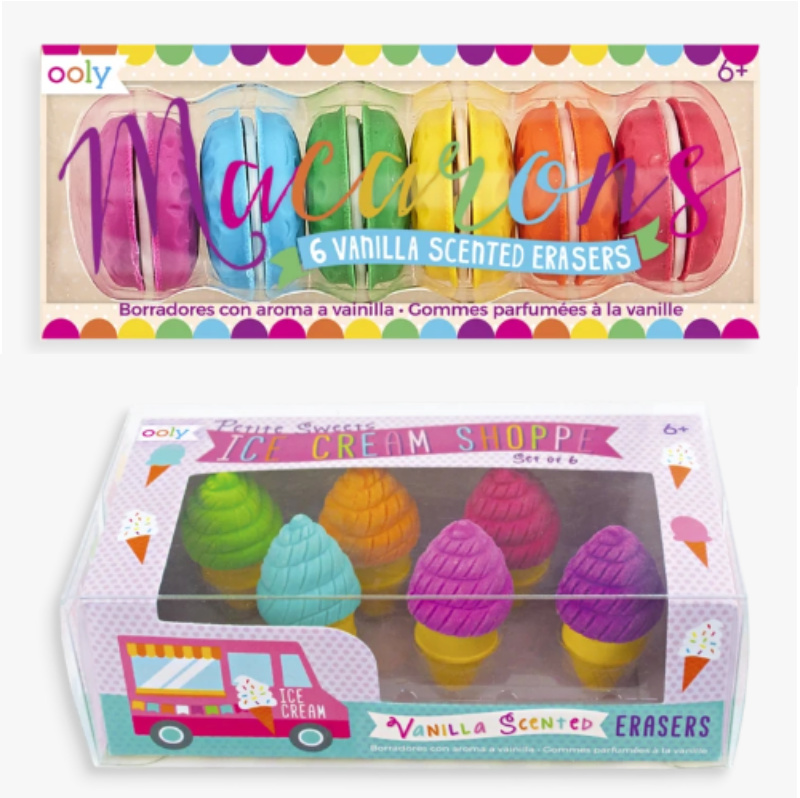 For another fun Valentine idea for classmates, Ooly has a variety of awesome erasers that kids will flip over!  Check out these adorably sweet Macarons Vanilla Scented Erasers  and Petite Sweets Ice Cream Shop.  These brightly colored erasers look like they just arrived from the bakery and ice cream shop.  These scented erasers will melt your unwanted pencil mistakes right away!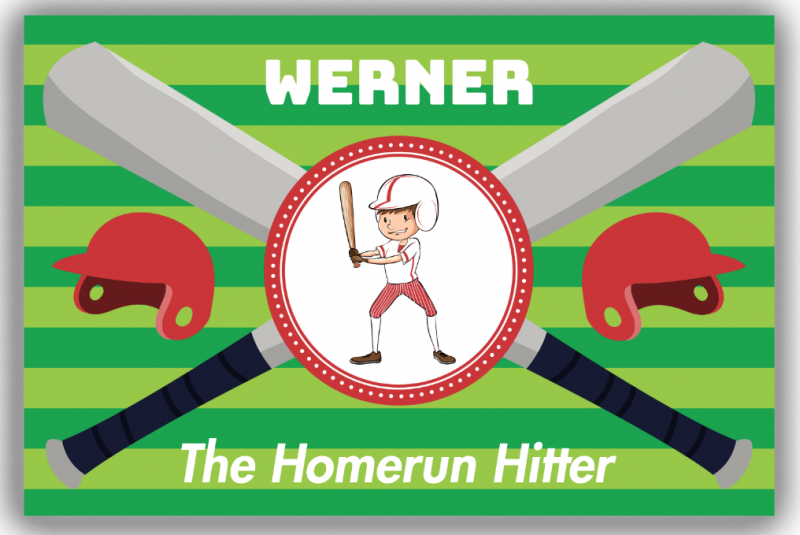 Show your love for that special child in your life with a personalized Sign or Canvas Print.  Available in a variety of themes, designs, and options, I went with a beautiful, eye-catching baseball scene for our godchild.  You can customize colors every step of the way as well as enter a nickname, name, or phrase of your choice.  Then choice from a variety of high quality paper options or canvas sizes, perfect for hanging.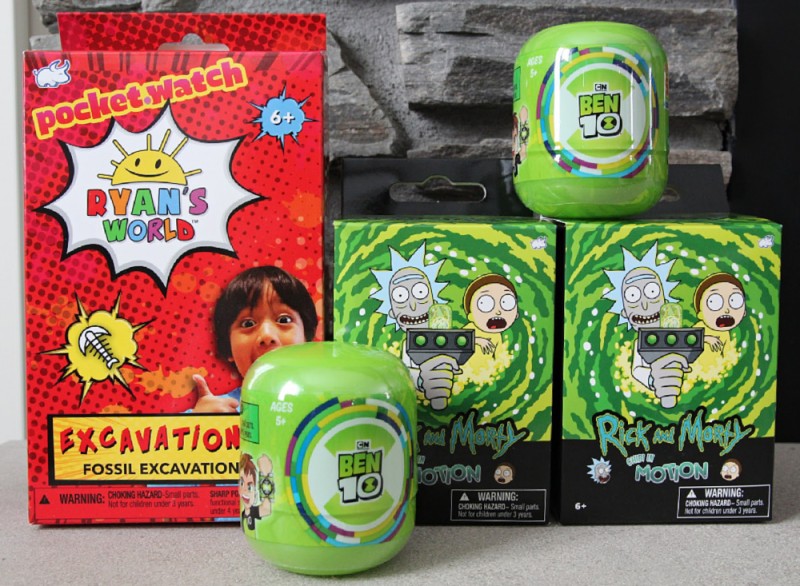 A variety of fun toys from Bulls i Toy also make great Valentine Day surprises.  Check out the Rick and Morty Chibi in Motion blind boxes.  Collect all six!  And then we have Cartoon Network Ben10 Chibi SNAPZ Heroes versus Villains blind eggs.  And finally, we have a Ryan's World Excavation Fossil Kit.  Kids love to dig and discover and this kit allows them to excavate their very own fossils!
Buy It:  Check your local retail stores for these great Bulls i Toy offerings.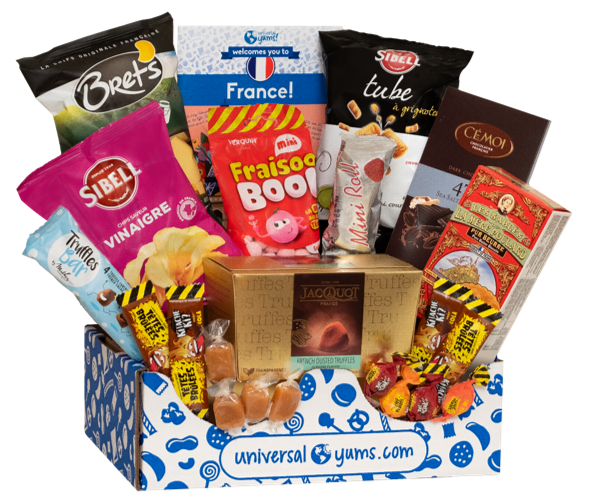 Surprise the kids with a Universal Yums box!  This company sends snacks and candies from around the world, directly to your doorstep for a one-a-kind experience that mixes the fun of food and learning – all in one tasty box. In addition to unique tasty treats, each Universal Yums subscription box comes with a 12+ page guidebook to amp up the adventure and deliver a full cultural experience.  You can choose to subscribe by the year or month OR give a gift subscription of 1, 3, 6, or 12 months.  Each month you'll enjoy snacks from a different country, which means every experience is unique and fun!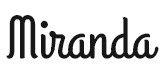 Hi there! I am Emily Evert, the owner of Emily Reviews. I am 28 and live in a small town in Michigan with my boyfriend Ryan and our two pugs. I have a large family and I adore my nieces and nephews. I love reading memoirs, and learning about child development and psychology. I love watching The Game of Thrones, Teen Mom, Sister Wives and Veep. I like listening to Jason Isbell, John Prine, and other alt-country or Americana music. I created Emily Reviews as a creative outlet to share my life and the products that I love with others.
This post currently has 14 responses.