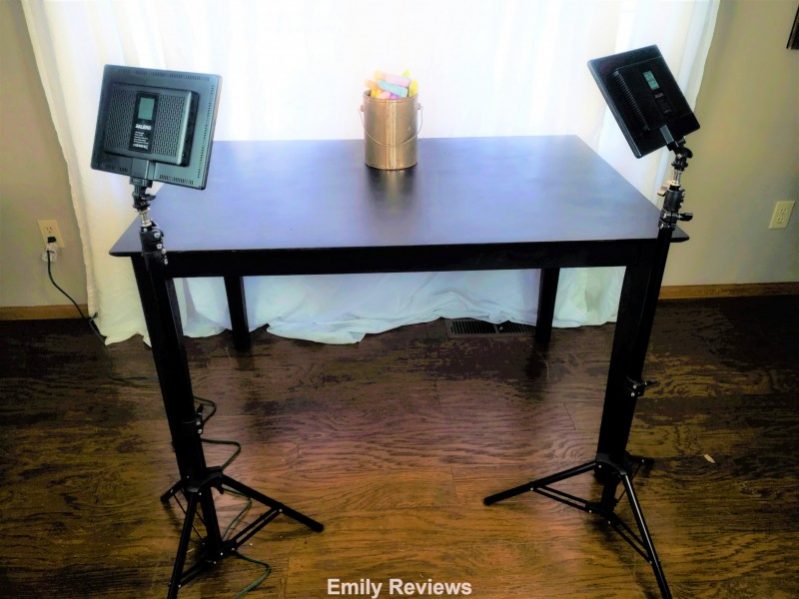 Thank you to RaLeno for providing me with products to facilitate my blog review. All opinions are 100% my own.
With my product reviews, I take a lot of photos. I usually take my product photos in the kitchen because it has the best artificial lighting and the most windows for natural light. Depending on the season and/or the time of day, my photos tended to be either dark or had the sun blasting through the windows creating a spotlight effect. As you can imagine, this made getting quality review photos difficult.
Last month, I finally admitted to myself that I needed to get a couple of high-quality photography lights. I did some research and landed on the RaLeno LED Video Lighting Kit. For my needs, the RaLeno LED Video Lighting Kit was perfect. This kit included two 75-inch light stands, two soft video lights, two lithium batteries as well as two DC Adapters, two shoe-mounts and a handbag for ease in storing and traveling. Instructions are also included.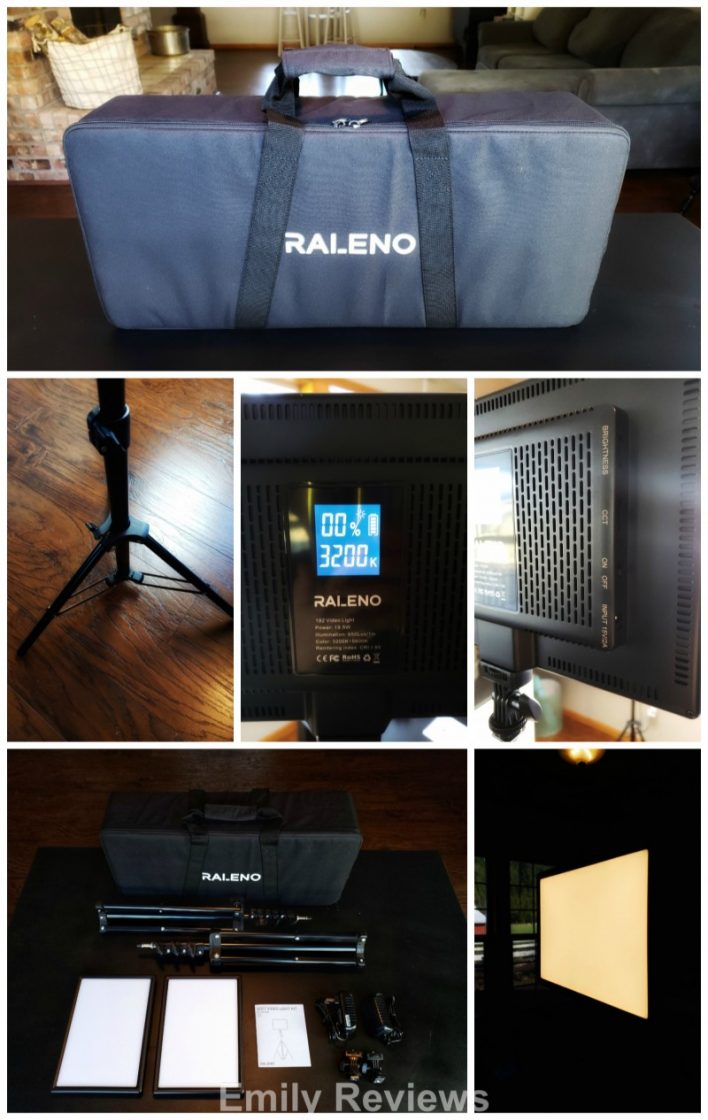 I have been using the lights for a couple of weeks now. The items in this kit look to be very durable while still being light enough (it's made out of aluminum alloy) that I can easily carry everything when it's in the handbag. Total weight of around 11 pounds.
The light stands are so easy to operate. They snap into place, lock, are very stable, yet easy to reposition if you find it necessary.
The standardized "hot shoe" is easy to use with cameras, camcorders and other devices, making it perfect for photography and videography.
I am really pleased with the RaLeno LED Video Lighting Kit. It has improved the quality of my review product photos already. I expect my photos to continue improving as I gain experience with the lights.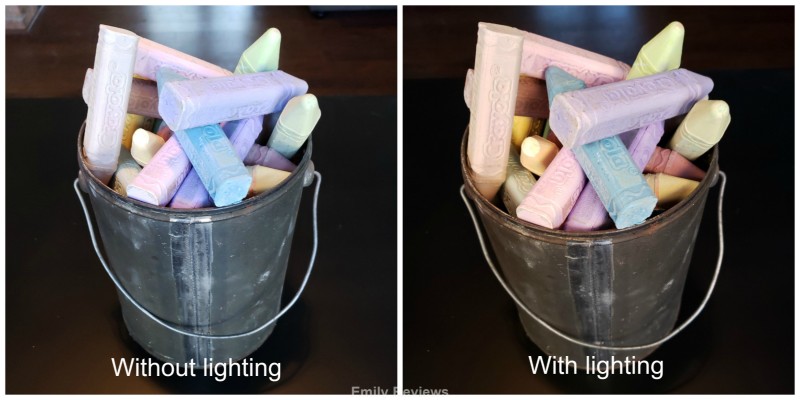 Buy It: Please visit RaLeno on Amazon.com to see the great selection of products they offer and convenient shopping locations.


Hello, my name is Laurie. I have been married to my husband for 14 years. We have two young daughters, ages 11 and 13 years old. My family and I live in Oregon so that means we are just minutes from the beach, mountains, and desert.  We love it here and try to spend as much time outdoors playing as we can. When we aren't outside playing, I enjoy reading, gardening, refinishing furniture, and other crafts.
This post currently has 5 responses.