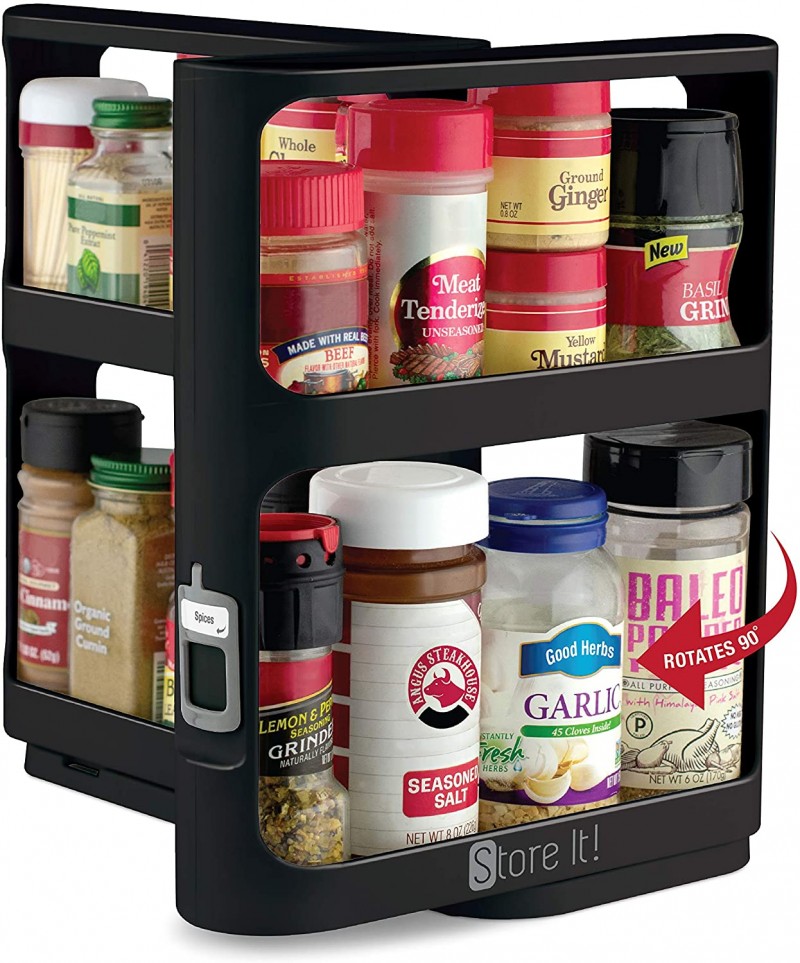 I was sent Cabinet Caddy's for inclusion in my mother's day gift guide. All opinions are my own.
I'm not a minimalist, but clutter drives me crazy. So I try to avoid keeping too many things, and I try to organize what I have. I find with certain things, I just like keeping a wide variety and can't pair it down to just a couple of items. Spices are one of those things for me. I want to have a lot of spices and seasonings because I want to be able to make new recipes without running to the store for something new. I feel that seasoning can really take a recipe from bland to incredible, so it's something I like to experiment with when cooking.
I don't like my spice cabinet though. It's always cluttered. It always feels like the spice I need is way in the back of the cupboard. I often find myself pulling down a dozen or more containers before finally finding what I was hunting for. It's just not a good system. Yet for a long time, I couldn't come up with an organization system that helped that much. In our last house, I kept my baking-related seasonings (cinnamon, allspice, nutmeg, etc) in one shelf and my regular cooking spices (garlic powder, onion powder, lemon pepper seasoning, cilantro) on another shelf. That way I at least had them divided into two categories, but it was still just a mess. I thought it was just one area of the house that couldn't be well organized.
I was really excited when I saw this video for Cabinet Caddy. I think the video does the best job of explaining how Cabinet Caddy's work.
Isn't that cool? It enables you to stack spices on top of each other in a small area, while still being able to quickly and easily see your spices without having to pull the containers all out onto your countertop and put them all back once you're done. The lower section of the Cabinet Caddy is a bit taller than the top portion. Most of my seasonings were short enough that they would fit in the top or in the bottom, but it's nice to have the added height at the bottom for the few spices I have that are taller bottles. I have some really small seasoning containers that are able to be stacked two-high on the top shelf. There is even a small label at the front of each column so you can organize your seasonings by column and label them. However, even without organizing by column, I find this organization system ot be so much easier. Even if I have to pull out each column to look at it before finding what I want, that just takes a few seconds and doesn't create a mess. I'm happy with that!
If your mom or another woman in our life loves to cook or loves to get organized, the Cabinet Caddy would make a great mother's day gift. It's available in white or black and can be purchased on Amazon.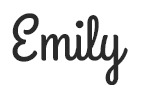 Hi there! I am Emily Evert, the owner of Emily Reviews. I am 28 and live in a small town in Michigan with my boyfriend Ryan and our two pugs. I have a large family and I adore my nieces and nephews. I love reading memoirs, and learning about child development and psychology. I love watching The Game of Thrones, Teen Mom, Sister Wives and Veep. I like listening to Jason Isbell, John Prine, and other alt-country or Americana music. I created Emily Reviews as a creative outlet to share my life and the products that I love with others.
This post currently has 6 responses.